Connected cars and flared cylinders: five things we learnt at BMW's Innovation Day
Gotta run, my BMW is calling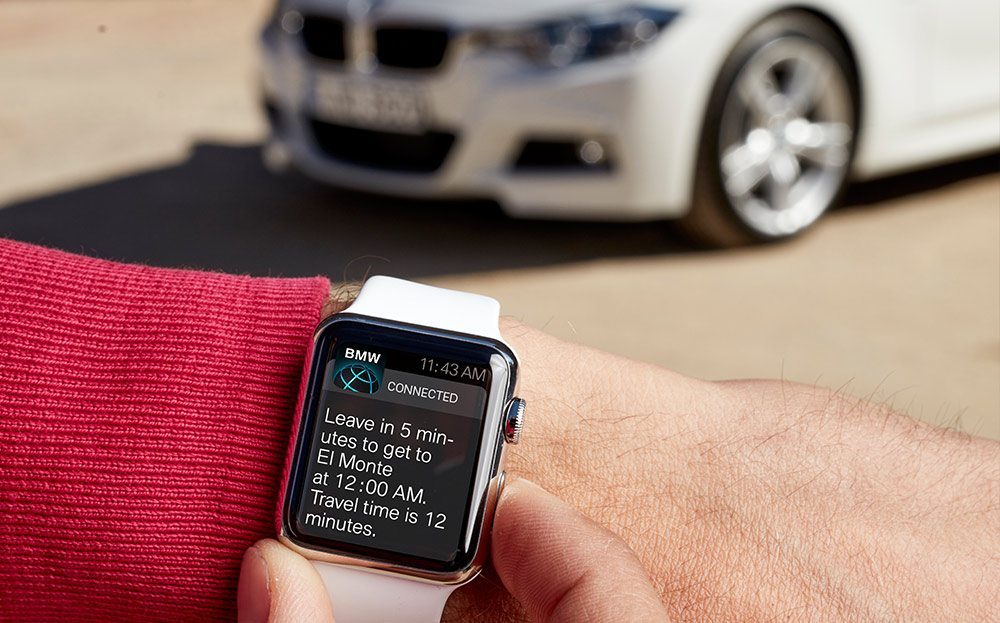 CARS THAT nag you to hurry up, cone-shaped engine cylinders, batteries that take you farther and seat fabric made from the seeds of a giant, tropical tree – such surprises greeted visitors to BMW's 2016 "Innovation Day", an annual event at which the German car maker permits the world's press to peer into its inner workings.
Not too deeply, mind – some things are best left secret. Like how many batteries it produces at its 6,000-square mile Dingolfing plant, outside Munich. On that question the manager of the plant, BMW's main production centre for electric motors and high-voltage batteries, would only say, "we produce what the market needs".
Here are five innovations BMW revealed to us this year.
---
Browse NEW or USED cars for sale on driving.co.uk
---
1 BMW battery technology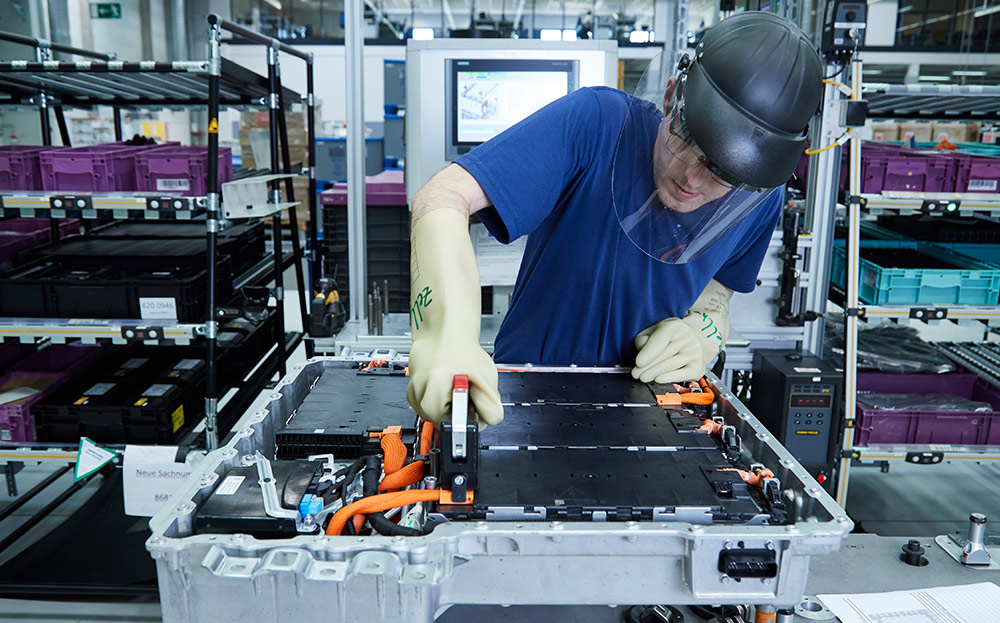 He may have been tight-lipped on production volumes but the battery spokesperson revealed that although BMW buys lithium-ion battery cells from Samsung, the car manufacturer makes sure it understands how the cell chemistry works and how, crucially, it can improve it:
"BMW believes it can only be successful if it has an in-depth understanding of cell chemistry and cell manufacturing.  Competency standards in this plant must be similar to those in the field of internal combustion engines."
Increasing energy density – how much energy a battery can deliver and for how long – is one of the company's key objectives. It says progress is good: in the past three years BMW claims to have increased the energy density of its batteries by 50%; in the next 10 years, it will double it.
"BMW expects sales of pure-electric vehicles and hybrids to exceed those of combustion-engined vehicles by 2040"
"BMW achieved this increase – not its suppliers," said the manager.
Later in the day it showed off the fruits of that success – the new BMW i3 94Ah (read our review here), an uprated version of the standard i3 electric car that can do 186 miles on the NEDC test cycle, compared with the original car's 118 miles.
BMW expects sales of pure-electric vehicles and hybrids to exceed those of combustion-engined vehicles by 2040. Does it, as reported recently by The Sunday Times, have plans to collaborate with rival car makers including Ford and Jaguar Land Rover, in building a battery manufacturing plant in the UK to meet demand?
"This is all just speculation and rumour," said the manager. "We are talking all the time; nothing is decided."
2 Flared cylinders
Its battery plant may be planning world domination by 2040 but until then, BMW's engineers can look forward to many more years tinkering with conventional engines. During the Innovation day they took the wraps off their latest breakthrough: flared cylinders.
While for decades engineers have worked to create perfectly cylindrical cylinder bores (the inside of the cylinder, where the piston moves up and down), BMW has discovered that the top of the bore nearest the point of combustion gets so hot it expands, affecting engine efficiency and increasing noise levels.
To counter these effects, the new family of three and four-cylinder petrol and diesel engines revealed at Munich use a process called "form honing" that produces a bore that is slightly narrower at the top than the bottom. When cold, the bore is slightly flared but at running temperature, expansion at the top means it becomes perfectly cylindrical, improving efficiency and reducing engine noise.
3 New engines, including plug-in diesels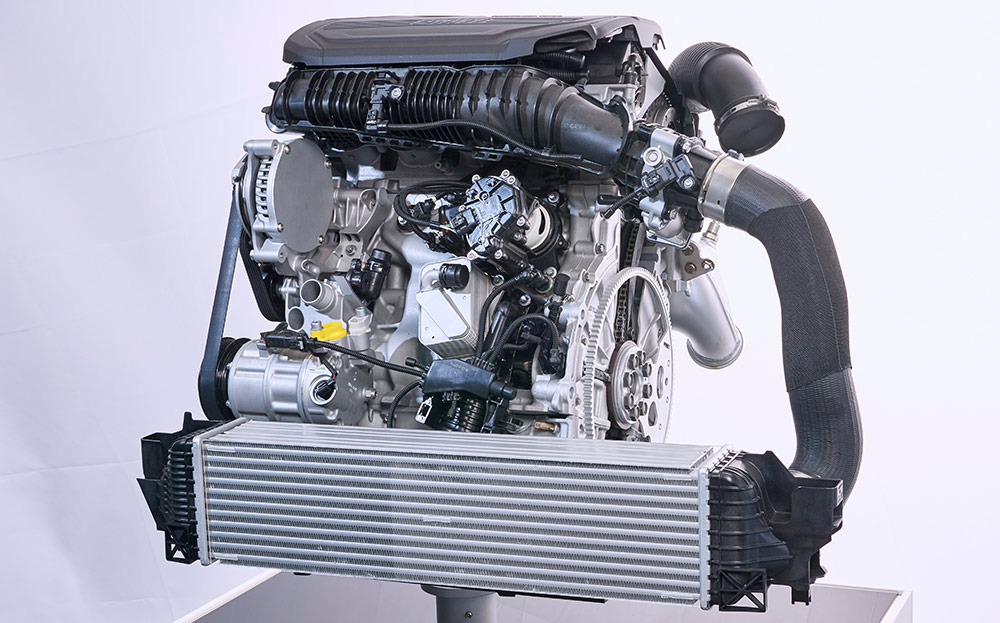 The company claims the new engines that will be fitted with these flared cylinders are smoother, cleaner and more powerful thanks to the fitment of vibration-reducing balancer shafts, much higher fuel injection pressures, twin turbochargers across the range and more effective emissions controls.
BMW was tight-lipped on the power outputs of the new petrol engines. It was more forthcoming about the diesels, revealing three-cylinder outputs will range from 95bhp and 162 lb ft torque, to 114bhp and 199 lb ft, while for the four cylinder units they will range from 147bhp and 258 lb ft, to 231bhp and 332 lb ft. It claims a reduction in fuel consumption and CO2 emissions of up to 5%.
However, despite their apparently finished state, Dominic Spanring, head of powertrain at BMW, said the new petrol and diesel engines won't be launched any time soon.
"We are talking about years not months with these engines," he said. So that rules out the forthcoming new 5 Series due in UK showrooms in early 2017, but possibly rules in the new 3 Series (later the same year) and future generations of the Mini.
Meanwhile, company engineers admitted they're exploring the possibility of a diesel-engined plug-in electric hybrid vehicle (PHEV). However, diesel engines' already low CO2 emissions mean it's less of a priority than petrol-engined PHEVs.
4 Your digital back-seat driver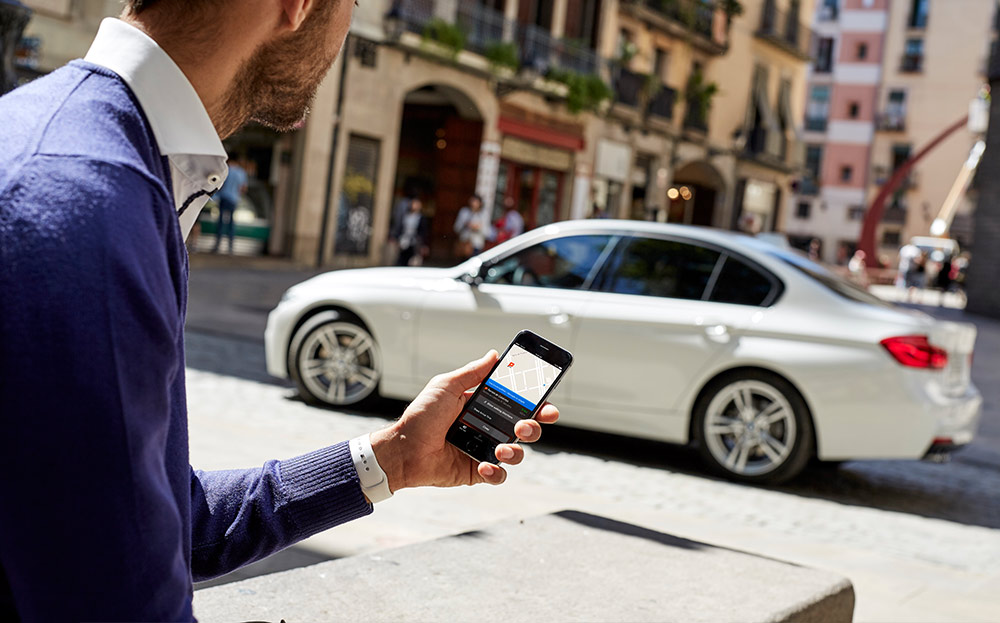 You're stuck in a meeting but due elsewhere and the clock's ticking. The roads are getting busier by the minute and a journey that might have taken you one hour will now take at least 15 minutes more. Your phone buzzes: it's BMW's 'Time to Leave' notification warning you must leave now if you are to make your next appointment. The system has compared your schedule with traffic conditions and calculated a new departure time to suit.
The service is part of BMW Connected, an addition to the company's existing ConnectedDrive system. It's being launched first with a package of "journey management" services designed to simplify the day-to-day planning of driving routes and appointments. Using a combination of a phone-based app with what BMW says is a secure platform called the Open Mobility Cloud, the service claims to integrate your car into your digital life via multiple touchpoints such as an iPhone or Apple Watch (at present, the service supports only Apple products).
Once you have registered to use the service, the system scans your Apple account for mobility-related information including addresses and appointment times, and on the basis of real-time traffic information, alerts you via "time to leave" notifications.
"37% of people driving a premium car would change brand if the digital experience it offered fell short"
Assuming the destination address and desired arrival time have been set outside the vehicle using BMW Connected, the link between iPhone and car means this data is imported when you get into your car. It is then transferred to the car's navigation system, triggering route guidance automatically. Those people awaiting your arrival or updated on your progress by text message.
In addition, a so-called Personal Learned Destination function recognises places the user drives to regularly and automatically stores them as favourite destinations, so that once you've parked your car, it continues to guide you by your phone to your destination.
Of course, handy though the new service is, there's a serious point behind it. BMW says that according to recent research, 37% of people driving a premium car would change brand if the digital experience it offered fell short.
"Without offering a digital experience, you won't be able to sell a car in a couple of years," said Dieter May, senior vice president Digital Services and Business Models at BMW.
"We talk about 'sheer driving pleasure' – the next step is 'sheer connected pleasure'."
5 Fruity seats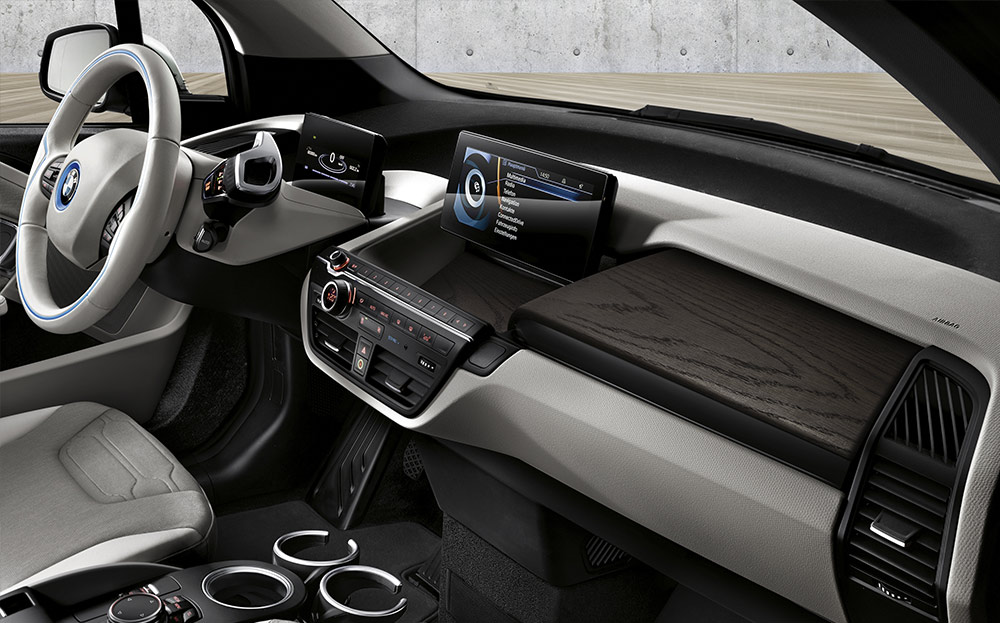 It's the giant of the tropical rainforests – a tree that can grow to 60 metres, at a rate of around 4 metres a year. The kapok towers over surrounding vegetation, providing a habitat for thousands of species – and if BMW's work bears fruit, you could soon be sitting on it.
In fact, it's the fruit of the tree itself you could be sitting on. The seed pods it produces contain a light, wax-coated fluff than can be woven into a yarn that is tough and moisture resistant. It's six times lighter than cotton, too; perfect for car makers such as BMW looking to save weight where possible.
"We're looking into how we could use it in our seat fabrics and the interiors of our cars," said Janine Heiner, recovery manager at BMW.
Later, she pointed to a bottle of scrap Polyethylene terephthalate (PET); about the most common form of plastic and a huge contributor to the world's growing mountain of waste. Fortunately, much of the world's waste PET is recycled, but the proportion that isn't has caught BMW's attention.
Washed up on beaches, for example, it takes on a distressed appearance  – what Heiner calls a "patina" – that BMW thinks could make it attractive in cars.