This extraordinary 1955 F1 racer for the road is now the most valuable car in the world
Silver Mercedes sets the gold standard
For years, decades even, the answer to "What's the most expensive car in the world?" has been Ferrari. Specifically, the Ferrari 250 GTO. Just 36 were built and raced with great success from 1962 to 1964, and the most recent to sell at auction went for £38 million, or thereabouts.
But now a Mercedes has just blown apart that record — the 1955 300SLR Coupé, more commonly known as "The Uhlenhaut Coupé" — after the German carmaker agreed to sell off one of its crown jewels.
The fact that it sold for £114 million (€135 million), more than double the value of even the best 250GTO, tells you this is not simply a Mercedes 300SL Gullwing road car. In fact, the 300SLR is essentially an even more extreme version of Merc's all-conquering 1954 and 1955 W196 Formula One car (as raced by Stirling Moss and Juan Manuel Fangio), though fitted with an enlarged chassis and gorgeous two-seater body.
The design is more reminiscent of the SLR sports car that Moss drove to victory at the 1955 Mille Miglia, which was in turn based on the F1 car, though with a hardtop roof.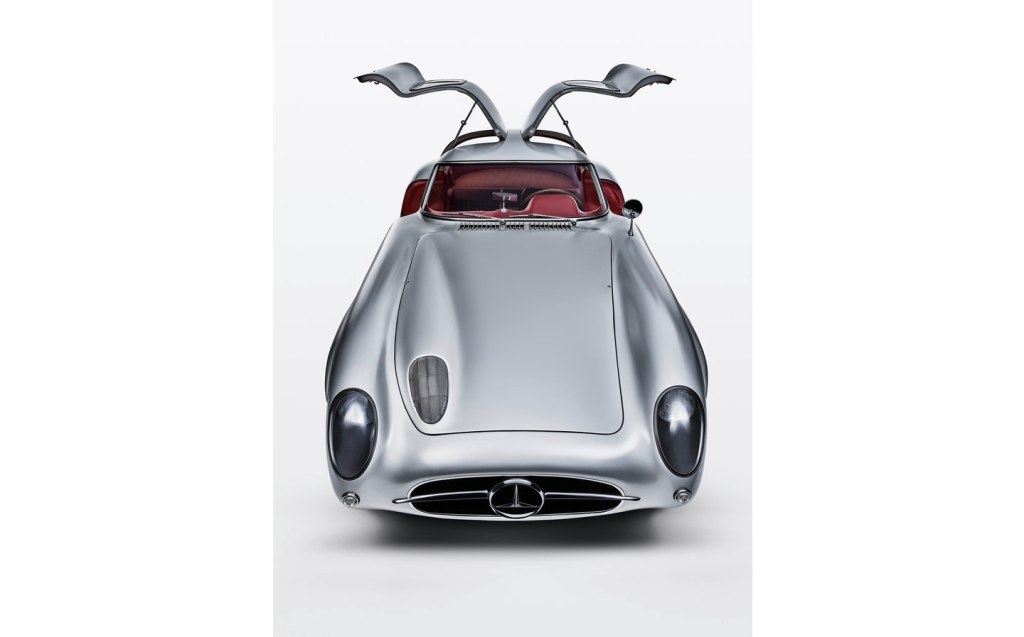 It was the creation of the Rudolf Uhlenhaut, the man who had designed and engineered the W196 and the 300 SLR, not to mention Mercedes' great pre-war racing cars.
Uhlenhaut was quite the driver himself, capable of strapping into one of his own creations and lapping almost as fast as one of Mercedes' works drivers. That's the equivalent of current Mercedes F1 team boss Toto Wolff jumping into Lewis Hamilton or George Russell's cars and matching their lap times around Silverstone.
Whereas the W196 single-seat grand prix car used a 2.5-litre, fuel-injected straight-eight engine, the SLR's engine was bored to 3 litres and produced what now seems like a pedestrian 300bhp. But this was in 1955, and not only did the Uhlenhaut Coupe have a slippery, aerodynamic body, it was also a feather-weight, tipping the scales at just 998kg.
That gave it sensational acceleration for its day and a top speed of 180mph, which would have been very useful on the long straights of the 1956 Le Mans 24 Hours race for which it was designed (but never entered, after Mercedes pulled out of motorsport late in 1955) making it almost certainly the fastest road car of its day.
That kind of performance would have been even more extraordinary on the road in 1955, the same year in which the MGA sports car was launched and recorded by The Motor magazine to max out at 97.8mph. Other drivers could only have imagined The Uhlenhaut Coupe to be a rocketship as it flew past on the autobahn.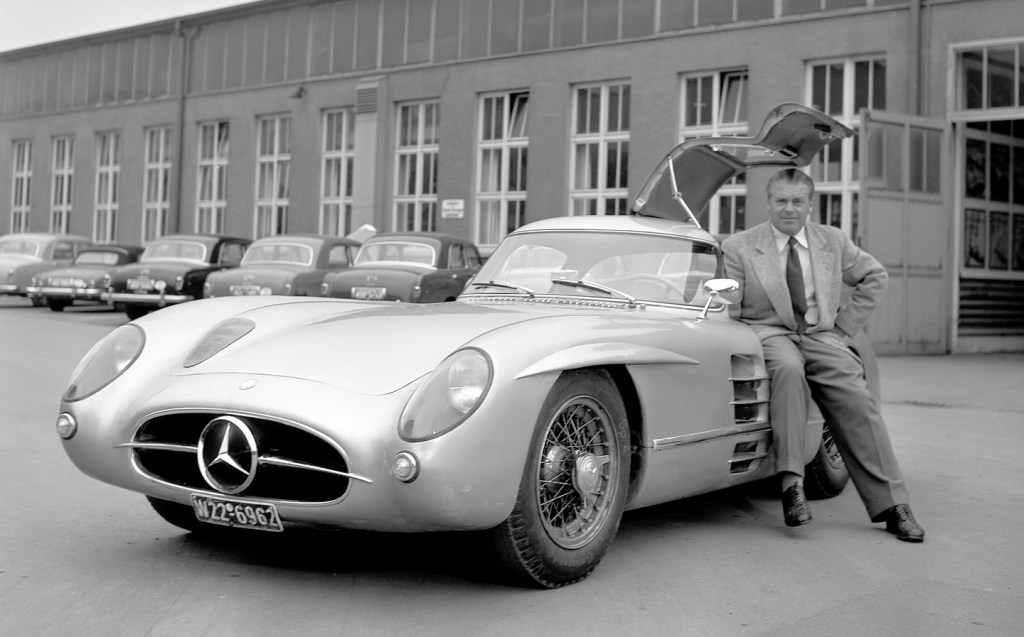 You'd struggle to call it a production car, though; Mercedes made only two of them because they were no longer to be raced in '56. Uhlenhaut decided not to waste his masterpieces and to use them on the road, adding comfort inside for use on the road, differentiating them with red or blue leather interiors.
Mechanically they were identical, and both have been owned, preserved and preened by Mercedes itself — permanent rolling museum exhibits, brought out only for special occasions such as the Goodwood Festival of Speed.
As important part of the company's history, Mercedes was staunchly against selling either. According to motoring writer and racing driver Tony Dron, who piloted "the red one" up the Goodwood hill in 2003, the most recent offer at the time was for $25 million (at the time equivalent to £15.7 million). Mercedes politely declined each of such offers, said Dron.
The company clearly had a change of heart in the intervening years, though, as that same car is now in private hands, having been sold by RM Sotheby's. The staggering £114m sale price make the Uhlenhaut Coupé the most valuable car in the world by some margin.
Why did Mercedes sell the Uhlenhaut Coupé?
The question is why Mercedes suddenly decided to sell one of its most valuable pieces of history. While £114 million is a lot of money to you or me, for a vast corporation such as Mercedes-Benz, it's about two weeks' worth of paperclips.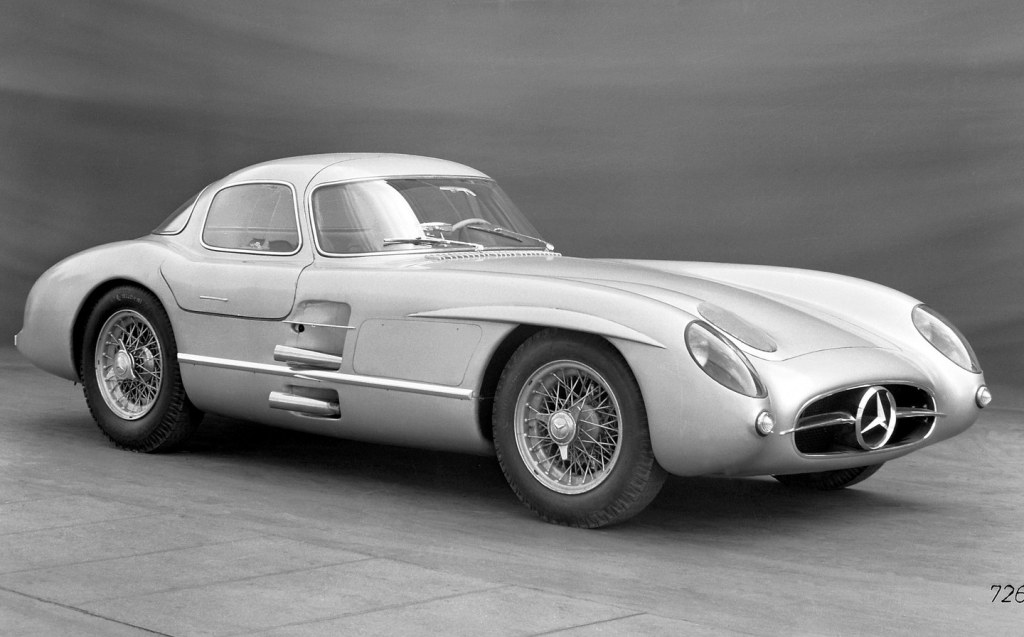 The answer given by the company is that it's for charity. Mercedes is going to use the cash to establish a Mercedes-Benz Fund, which will be used for "University Scholarships in order to connect, educate and encourage students to realise and conduct research on environmental science projects and School Scholarships focussing on pupils to realise local environmental projects in their communities," according to a statement.
"The programme funds will be directed to individuals who otherwise do not have the financial means for their projects and career paths. The programme will go beyond financially supporting the young people and include extracurricular elements like Mercedes-Benz mentorships opening up new career prospects."
Mercedes-Benz CEO Ola Källenius said: "The 300SLR Uhlenhaut Coupés are milestones in sports car development and key historical elements that have shaped our brand. The decision to sell one of these two unique sports cars was taken with very sound reasoning – to benefit a worthy cause.
"The proceeds from the auction will fund a global scholarship programme. With the 'Mercedes-Benz Fund" we would like to encourage a new generation to follow in Rudolf Uhlenhaut's innovative footsteps and develop amazing new technologies, particularly those that support the critical goal of decarbonisation and resource preservation.
"At the same time, achieving the highest price ever paid for a vehicle is extraordinary and humbling: A Mercedes-Benz is by far the most valuable car in the world."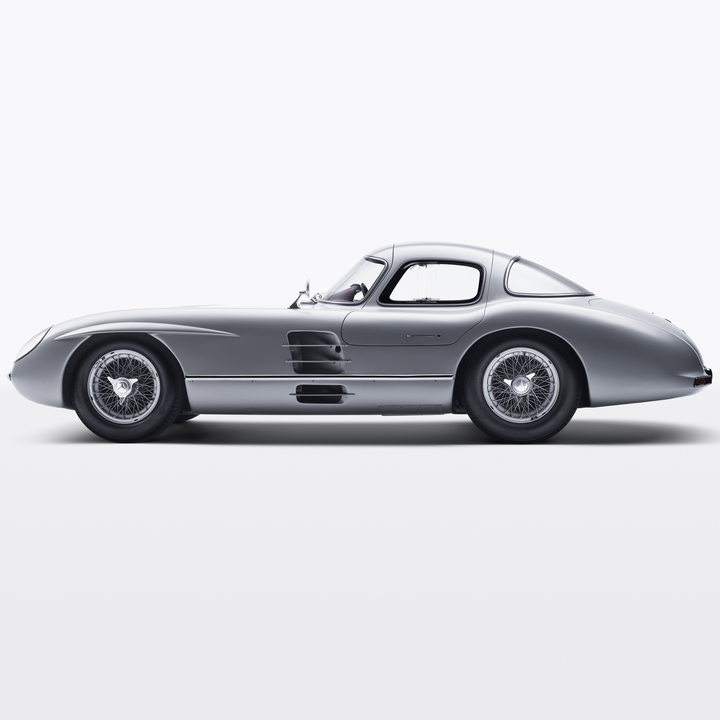 That last sentence is likely the most important one. While the fund sounds like an entirely worthwhile exercise in corporate social responsibility, it's far more likely that Mercedes wanted to set itself up as a rival to Ferrari when it comes to making expensive, one-off or not-many-off cars that can be sold to collectors.
Ferrari has become the master of this process of late, taking existing road-car mechanicals and coating them in specialist bodywork, giving them an evocative name such as 'Monza', and flogging each one for many millions each. Mercedes fancies a slice of this pie for itself, and has set up a spinoff company called 'Mythos' that will follow the Ferrari model of making delectable collectors' items.
Of course, it's arguably easier for Ferrari — that company can lean on its untouchable heritage of past performance cars and its racing glories. Mercedes, for all its Moss-Fangio-Hamilton racing stripes is also, at the same time, the company that makes the relatively affordable A-Class hatchback, not to mention hundreds and thousands of taxi-spec E-Class saloons.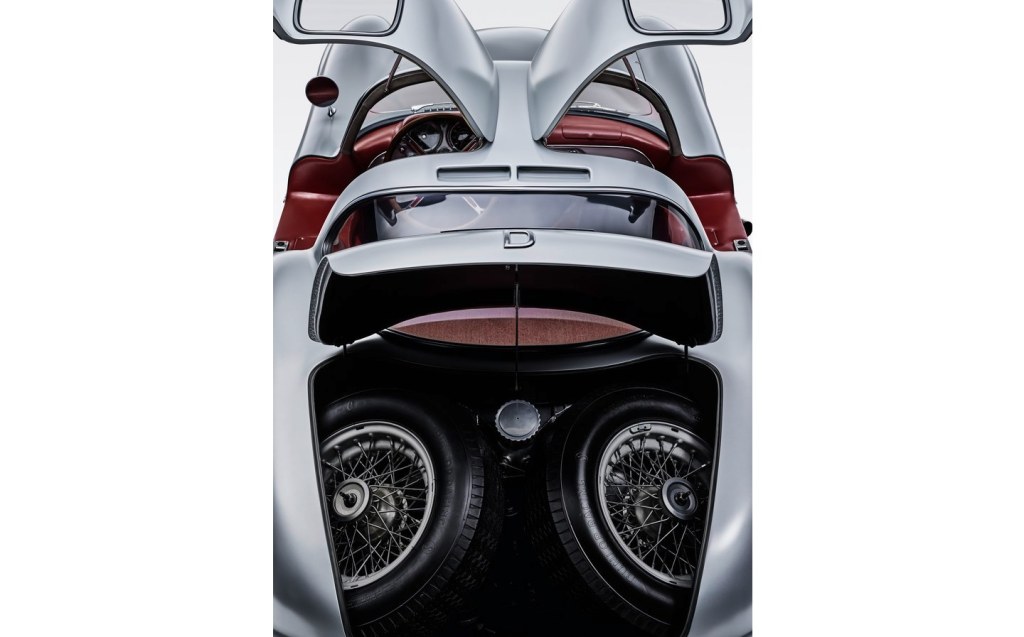 But now, Mercedes can puff its chest out and say that it also made the single most valuable car in the world; would sir or madam care to invest their hedge fund in future high end models from the same brand?
"The sort of conclusions that you're drawing are valid," Peter Haynes, marketing & communications director at RM Sotheby's, told us. "Although Mercedes has a very active heritage division, and very often if you go to Goodwood or other such events, they will have their wonderful, valuable racing cars. I think that knowledge of that heritage is well-contained within the motor enthusiast world.
"If you stop someone on the street and ask them what's the most valuable car in the world, they'll probably say Ferrari. So, I think this is an opportunity for Mercedes to say; 'Well, no, lest you forget, this company has done some incredible things. We've produced some incredible cars. And if proof were needed, we just sold the most valuable car in the world.' I think that does dovetail quite nicely with the new corporate strategy."
Are classic car values in general robust?
Is this sale the all-time peak of classic car values or are have we now crossed into new territory when it comes to classic prices?
"There's absolutely no sign that the classic car market is approaching a slide in values, nor anything like it," Haynes said.
"If you think back to 2008, when the financial world was collapsing, we saw a significant increase in investment in classic cars, which seemed to be quite a stable and safe place to put money. If you look at the auction scene so far this year, even ignoring the Mercedes, it's been a very positive few months.
"A few years ago, we were in a market that was in such a crazy state. People were spending too much money on cars that probably weren't worth it because the quality wasn't there.
"I think now that the market is more discerning it is looking for good quality, but that doesn't necessarily mean rare. Whether it's an MGB, an E-type, a Ferrari 250 SWB, whatever, I think you're seeing the market is pretty strong across the board at the moment."
But don't go thinking that your uncle's tatty old Mini is suddenly worth a mint just because the Uhlenhaut coupé has doubled the number at the top.
"The market is very much driven by quality," said Haynes. "So, if you've got an average car with an average restoration, or perhaps it's not a 'matching numbers' car, or it's had an engine replacement or whatever it might be, people aren't inclined to pay silly money for those types of cars."
Related articles
Latest articles