Clarkson on: muscle cars
Big, brash, loud… no, we're not referring to Clarkson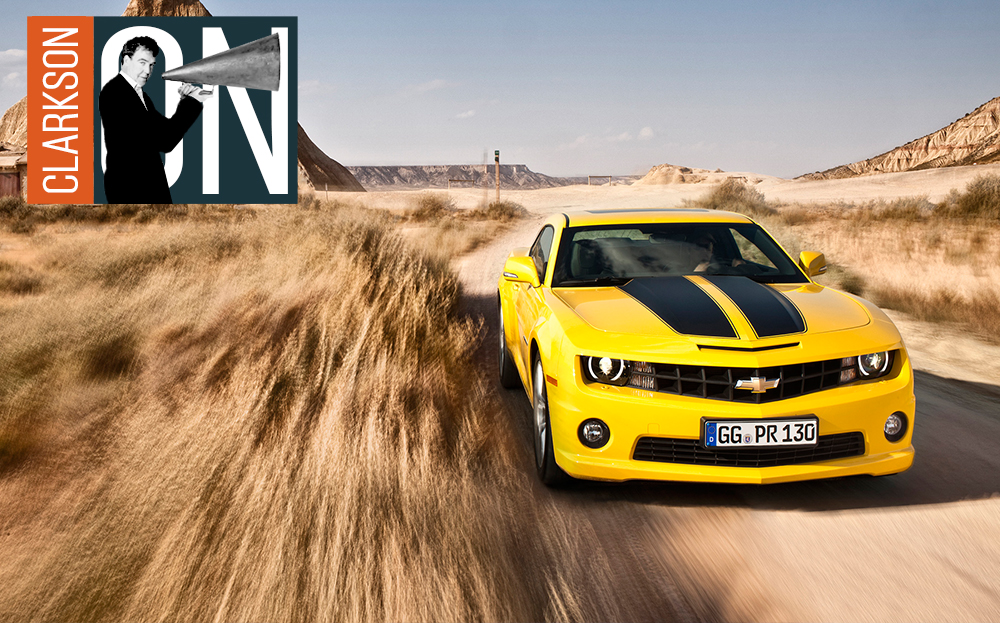 YOU'D THINK Jeremy Clarkson would be a die-hard fan of muscle cars, but get beyond their brash bravado and even Clarkson can rue a lack of finesse.
Still, as he notes in these comments from the Driving review archive, what they lack in subtlety they make up for in fun.
---
Search for and buy your next car on driving.co.uk
---
"If you have the mental age of a six-year-old, and I have, you would never tire of sliding this massive car from bend to bend. In fact, after I wore one set of tyres down to the canvas, I went straight round to a tyre shop, bought two more, and then proceeded to wear those down to the canvas as well. This car is that much fun."
Vauxhall Monaro VXR: July 10, 2005 
"0-60mph in a millionth of a second. Enough space in the back for a dead bear. And on a challenging road about as much fun as a wasabi enema."
Ford F-150 Lightning pick-up truck: September 25, 2005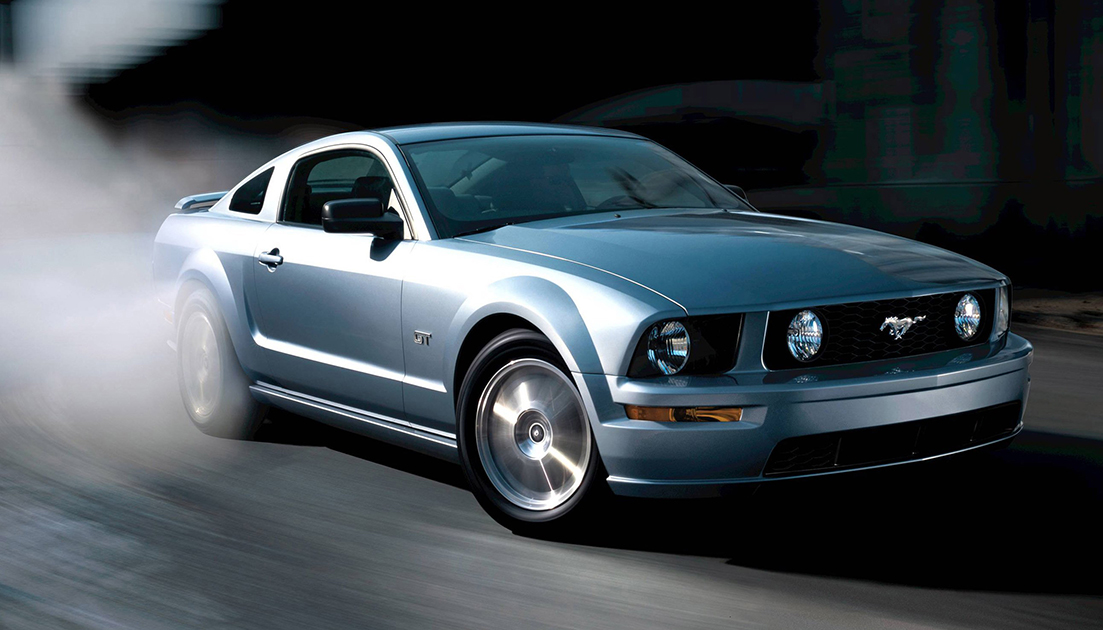 "By European standards this car is rubbish. Its engine has wasteful, unused capacity that turns fuel into nothing, it couldn't get from one end of a country lane to the other without running out of brakes and it handles like a newborn donkey… But I kept thinking I'm in a Mustang in San Francisco on a glorious September afternoon. And I liked that a lot."
Ford Mustang 4.6-litre: September 25, 2005
"The base engine comes from a Mustang and it has asthma. To try to insert a bit of ephedrine, it is now fitted with a supercharger and an intercooler, which means you get lots of grunt. So much that every time you set off you 'lay a couple of darkies'. People cheer when you leave a skid mark like this in Australia."
Ford Falcon FPV Boss 335 GT: April 10, 2011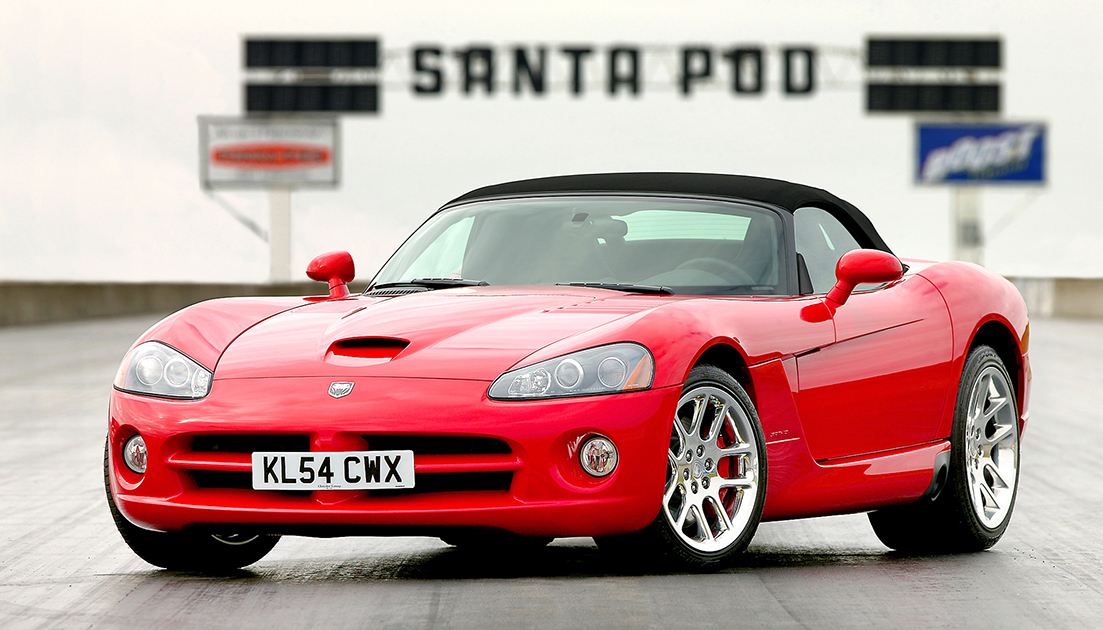 "Put your foot down and when the wheels have stopped spinning, on Tuesday, it lunges off towards the horizon, not so much like a rabbit as a wrecking ball. The build-up of speed is not electric but it is relentless. And then you get to a corner. There is masses of grip from tyres that are so wide they could roll a cricket pitch in one pass, but when the grip is gone so are you. All is well and then, in the blink of an eye, you're going backwards in £1,500 worth of thick, cloying tyre smoke."
Dodge Viper SRT-10: September 26, 2004
"Bond drove the Mustang Mach 1 down an alleyway on two wheels, and emerged on the other side on the other two wheels [in Diamonds are Forever]. I have no clue how he did this; more to the point, nor do I understand how he managed to get from one side of Las Vegas to the other without running out of petrol."
1971 Ford Mustang Mach 1: October 20, 2002 
"What was it like to drive? Well, if you've ever tried one on your Gran Turismo game, you'll know. It's like trying to wrestle with a tiger in an out-of-control nuclear power station."
Dodge Viper (Mk1): September 26, 2004 
"Over the years there have been a great many Corvettes, and none of them, if we're honest, have been any good. Oh, there have been some fast ones and some with great charisma. Mostly, they have been pretty as well. But to drive? No. They were the automotive equivalent of Big Macs. Cheap, plastic and at the right time, and in the right place, sort of just what you want."
Chevrolet Corvette ZR1: December 28, 2008
"It's a car so pumped up on steroids, it would be unable to make a drugs test without falling off its motorcycle. It's a car with arms like Schwarzenegger but a penis like a shrivelled-up little acorn."
Chevrolet Corvette C6: August 29, 2004 
"Once, I was taken to watch Nasa test a 37m-plus-horsepower space shuttle rocket engine in a place called Stennis, in Mississippi. I told the man I didn't need ear defenders because I'd seen the Who, but it turned out I did. It was a genuinely awesome and awful experience, that sound. And even that wasn't as loud as the 'Vette. It's a sound that has a mass. It has gravity. I shouldn't be at all surprised to hear that it can kill.
"Of course, inside the car, you are several yards in front of the noise and, anyway, you've got more important things on your mind, such as: 'I'm going to crash soon.'"
Chevrolet Corvette Z06 with Z07 Performance Package: May 10, 2015
---
Read the latest Clarkson reviews here or catch more Clarkson quotes here
---