Clarkson on Hammond: he'll forget how to remove his clothes if paramedics keep doing it for him
He's ended up in hospital. Again
Tweet to @JeremyClarkson Follow @JeremyClarkson
A FEW years ago Richard Hammond was asked to drive a car down a runway, and somehow he ended up on his head and then in a coma for a few weeks.
And now, having established he can't drive in a straight line, he has proved he can't drive round corners either. All he had to do was drive a small electric car up a Swiss hill, which he managed, but then somehow, on a left-hand bend after the finish line, he lost control, rolled down a bank and ended up in a hospital. Again.
At this rate he will get to the point where he forgets how to get undressed at night. He'll put his clothes on in the morning and then assume they will be cut off by paramedics at some point later in the day.
Seriously, I'm struggling to think of any racetrack in the world that Hammond hasn't crashed on at some point. At Imola he binned a Noble, at Virginia International Raceway in America it was a Porsche, at Mugello he bent a Jaguar and at Silverstone, in a 24-hour race, he doomed our efforts in the middle of the night by stuffing a BMW into pretty much everything that was solid. Maybe it's because he can't see over the steering wheel. Who knows?
What troubles me most of all, now that we know he will be OK, is the charred mess he left at the bottom of the hill in Switzerland. It had started out that morning as something called the Rimac Concept One. And, frankly, it was amazing.
---
Browse NEW or USED cars for sale
---
There are a few very rich people in the world who will talk sagely about the work Tesla is doing with electric propulsion, and a handful of fanatics who insist on telling us how their G-Wiz is ideal for the city centre, but most normal people think of electricity as something that powers a toaster or a washing machine. The idea of buying an electrical vehicle, unless you're a milkman, is just as daft as buying a petrol-powered food blender.
The Rimac could change all that. I had only a brief time behind the wheel and simply could not believe how fast it accelerated. We are not talking here about a car that's as fast as a Lamborghini Aventador. It's massively faster than that. It's faster than anything else I've driven, by a huge, huge margin.
It has four electric motors, one at each wheel, which together produce a simply staggering 1,200 horsepower. In the time it takes you to work out how fast it accelerates from 0 to 60, it's doing 120. And there's still a hundred miles an hour to go.
You might imagine that, with power like this, its battery pack would go flat every 3½ seconds. But, as Hammond proved on that fateful day in Switzerland, this isn't the case. Even if you drive as though you are mad, you'll get 120 miles between charges.
"I've been having a bit of a pen-sucking, leaning-back-in-the-chair moment about what will power our cars in a few years' time"
I've never been a fan of electric cars. Comparing them to those with a normal engine has always been a bit like comparing microwaved food to stuff that's been in the Aga for a few hours. But that Rimac changed my mind. It was — there's no other word — brilliant.
Hammond loved it. He will probably love it even more now he knows you can roll it down a hill at 120mph and still get out before some kind of electrical issue causes it to become an inferno. And doubtless we will hear more when he talks about it in the next series of The Grand Tour. Unless James May and I have kicked him to death by then.
In the meantime I've been having a bit of a pen-sucking, leaning-back-in-the-chair moment about what will power our cars in a few years' time.
As you may remember, the world's environmentalists declared several years ago that petrol engines were extremely bad for the planet and that we must all buy diesels instead. They scoffed and rolled their eyes at people like me who said this was nonsense. They called us climate change "deniers" and said we could not argue with cold, hard facts.
As a result, the then chancellor, Gordon Brown, changed all the rules to make buying diesel cars cheaper, and millions of people took advantage. Only to be told earlier this year that the cold, hard facts may not have been entirely accurate and that petrol is a much cleaner fuel after all.
"All sensible Range Rover owners have diesels. But, thanks to our friends in the Green Party, you'll think twice about that next time round"
So now all of the people who have diesel cars are being told that they must in future pay £700 to refuel them and £9m to park them and £5000m if they wish to drive them into central London. Which means they are all trying to sell. And what they're getting is 5p. If you're in that boat, I'd send a bill for the losses to Greenpeace and Friends of the Earth. Maybe it'd make them think twice next time they have some cold, hard facts they'd like to share.
I run a diesel. It's an old Range Rover. The first of the TDV8s. And it works well. After I've filled the tank, the trip computer tells me I have a range of 500 miles before I need to fill up again. Which is good if you like shooting. You can get to Yorkshire and back without having to face the ridicule of walking into Leicester Forest East services in a pair of tweed shorts.
All sensible Range Rover owners have diesels. But, thanks to our friends in the Green Party, you'll think twice about that next time round. And so, for the first time in years, I spent last week tootling about in a petrol-powered SVAutobiography.
There's nothing I can say about this car that hasn't been said a million times already. It's in a class of its own. It has no rivals. And, with the SV engine under the bonnet, it's ludicrously fast. Hilariously fast. It's like being in the British Museum while falling down a cliff, and yet, incredibly, you still have control over where you're going. Only Richard Hammond could crash this thing.
The problem was that after 150 miles the petrol gauge was into the red zone. It's not the money: if you can afford a car like this, the cost of refuelling isn't important. No, it's the fact that, unless you are very good at fuel-light bingo, you can't get from London to Leeds on one tank.
So what's to be done? Well, there's now a hybrid Range Rover, but that's part electrical and part diesel, so it doesn't really get round the anti-derv nonsense.
---
Browse NEW or USED cars for sale
---
The only solution, really, is to use pure electrical power. It'd work too. Near-silent cruising when you're on the road and immense torque when you aren't.
I'd like to suggest Land Rover consult the boffins at Rimac about how such technology could be employed. But I fear that, thanks to Hammond, they're going to be a bit busy for the next few weeks building a replacement car.
Tweet to @JeremyClarkson Follow @JeremyClarkson
Hammond's greatest hits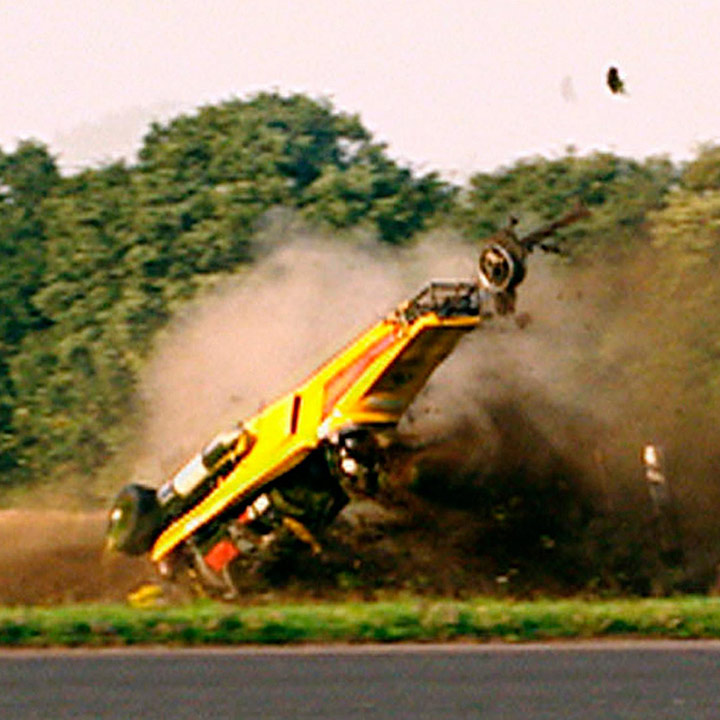 Elvington, UK, 2006: While filming Top Gear, Richard Hammond is flipped through the air after a blowout in a Vampire jet car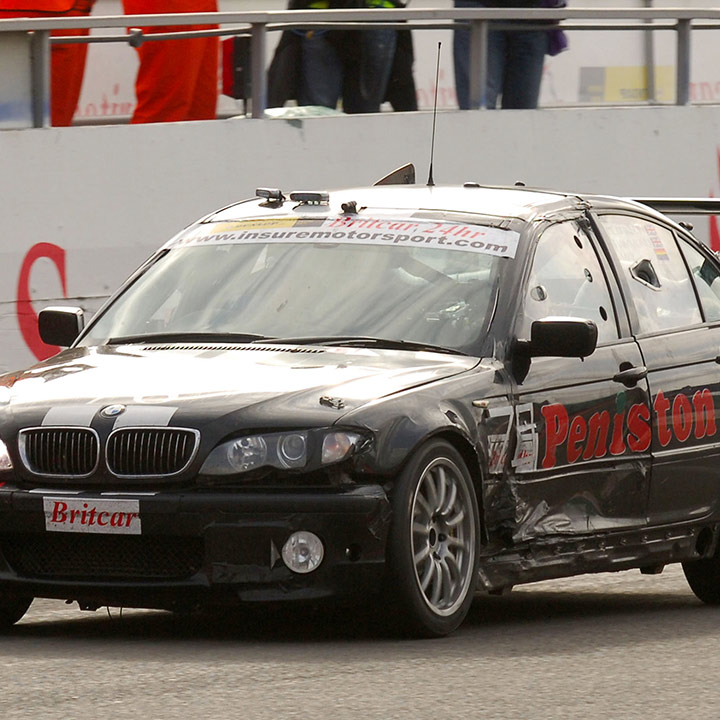 Silverstone, UK, 2007: A year later Hammond prangs a BMW during a 24-hour endurance race after skidding off the track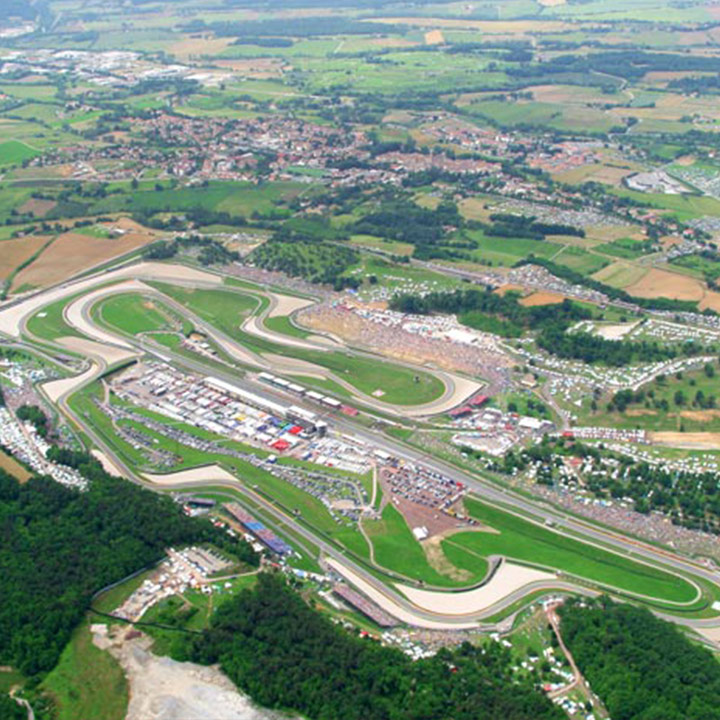 Mugello, Italy, 2014: While chasing Clarkson on an Italian circuit, Hammond manages to crash a Jaguar F-type R into a wall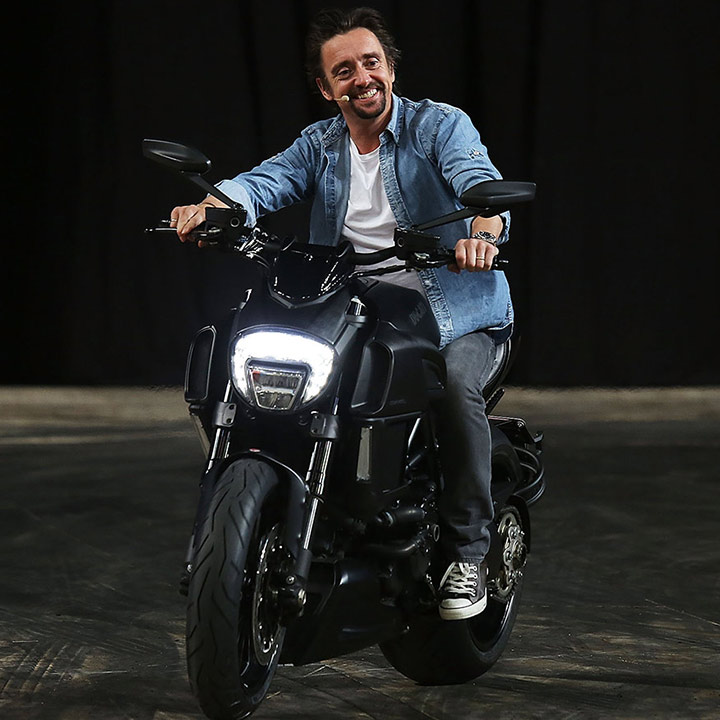 Mozambique, 2017: Hammond was knocked unconscious after falling from a motorcycle while filming the second series of The Grand Tour
Write to us at driving@sunday-times.co.uk, or Driving, The Sunday Times, 1 London Bridge Street, London SE1 9GF