Citroën driver's failed Italian Job remake as car gets stuck on Abergavenny steps
It would have been possible in a Mini, lads
A FAMOUS car chase in classic film The Italian Job saw three Mini Coopers tackling dozens of flights of steps in Turin but a Citroën driver in Abergavenny, Wales found that just four steps is enough to foil a Xsara Picasso.
Local paper The Abergavenny Chronicle said that no-one was hurt in the incident and speculated that the driver must have taken a wrong turn, but was unable to discover exactly how the car ended up beaching itself in Brewery Yard earlier today.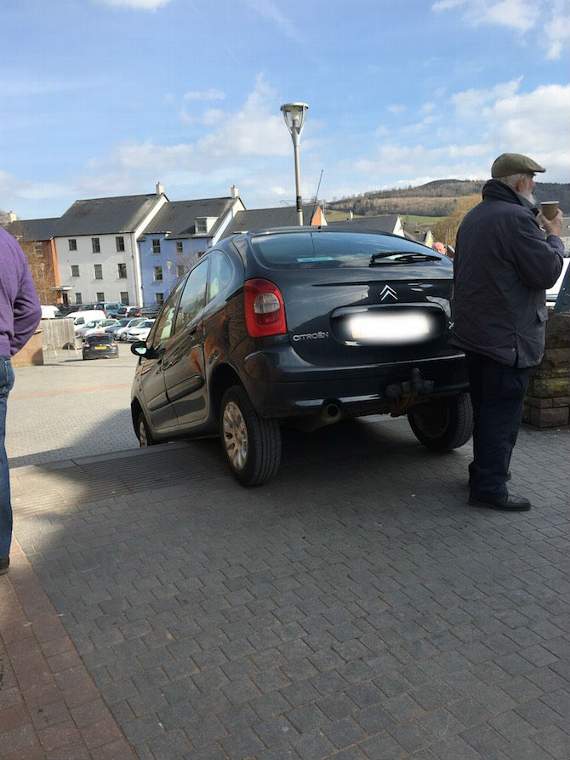 An eyewitness at first thought it might have been to do with a stunt involving Jeremy Clarkson, as presenter visited the town in 2012 with Richard Hammond and James May to film a challenge involving custom-built off-road mobility scooters, for Top Gear.
They said: "When I first saw it my first reaction was, 'Oh that frizzy-haired clown Jeremy Clarkson is back in town again filming another one of his car stunt programs!' But then I thought the car wasn't flash enough for the likes of that poser.'"
---
Browse NEW or USED cars for sale
---
They also claimed that this isn't the first time a car has beached itself on these steps, adding: "What's the chances of that?"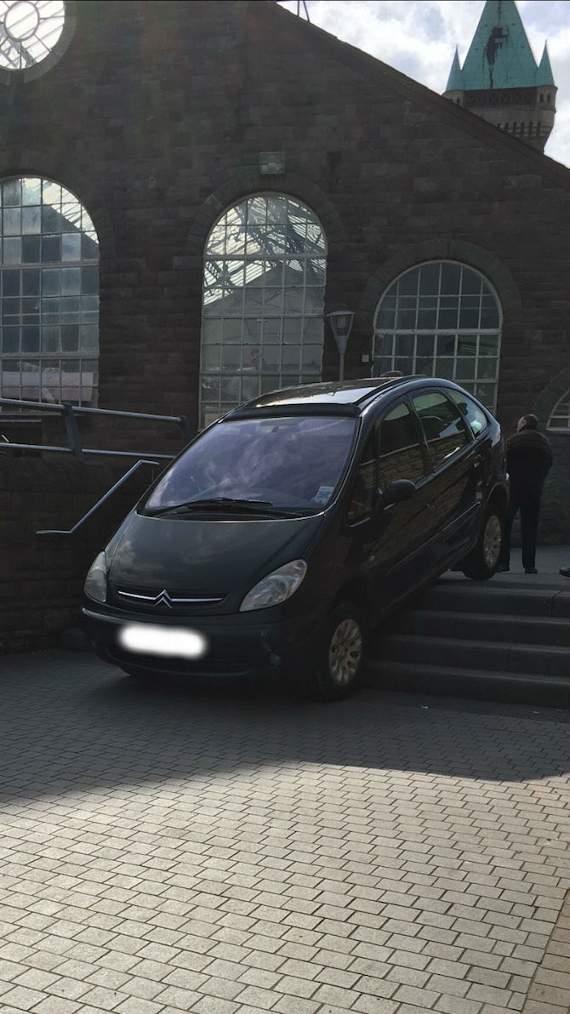 The next job is to get the poor Citroën off the steps. Hang on a minute, lads, I've got a great idea…
Pictures: Joe Pugh / The Abergavenny Chronicle. See the original article at abergavennychronicle.com