Car industry responds to Russian invasion of Ukraine amid sanctions and supply chain disruptions
JLR, Aston Martin and Mini all affected
The Russian invasion of Ukraine and subsequent sanctions imposed on the country by the UK, Europe and the United States has created yet more disruption for a car industry already beset by supply chain issues and market uncertainty. But some car makers are prepared to take further steps in response to a conflict that has alarmed and outraged much of the world.
A number of companies have halted the export of new cars to Russia as per sanctions agreed in the UK, EU, US, Japan and other countries. Others firms have temporarily shut down plants in Russia, Ukraine and more widely in Europe, citing additional disruption to their supply chains created by the conflict.
The 1,666,780 cars sold in Russia last year makes it the eighth largest car market in the world — bigger than France, the UK or Canada — meaning that any long-term cessation of sales there will have a significant impact on companies' bottom lines.
Sanctions freezing the assets of a number of high-net-worth Russian individuals may also hurt suppliers of ultra-luxury cars such as Rolls-Royce and Mercedes-Maybach.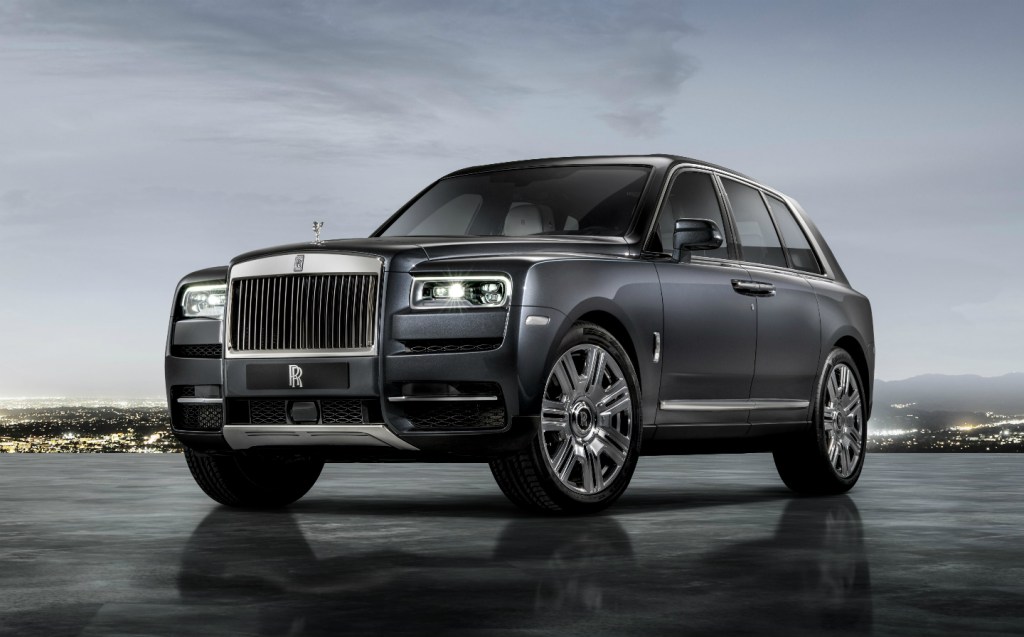 Volvo was the first brand to announce that it was stopping the supply of cars to Russia until further notice, releasing a statement saying it was doing so due to the "potential risks associated with trading material with Russia, including the sanctions imposed by the EU and US".
Jaguar Land Rover has also halted deliveries to Russia saying that its priority was "the wellbeing of our entire workforce and their families, as well as those within our extended network".
General Motors agreed to do likewise, although Russia isn't a large market for the US conglomerate as it sells just 3,000 or so vehicles there annually and does not rely heavily on either Russia or Ukraine as part of its supply chain.
In response to difficulties created by the crisis, BMW announced that it was shutting down its Mini plant in Oxford from March 7 to 11 due to "an ongoing parts supply situation, now including the conflict in Ukraine." A company spokesperson also said that no employees will have to go unpaid as a result of the stand down and that they were in discussions with the union about how the situation is to be managed.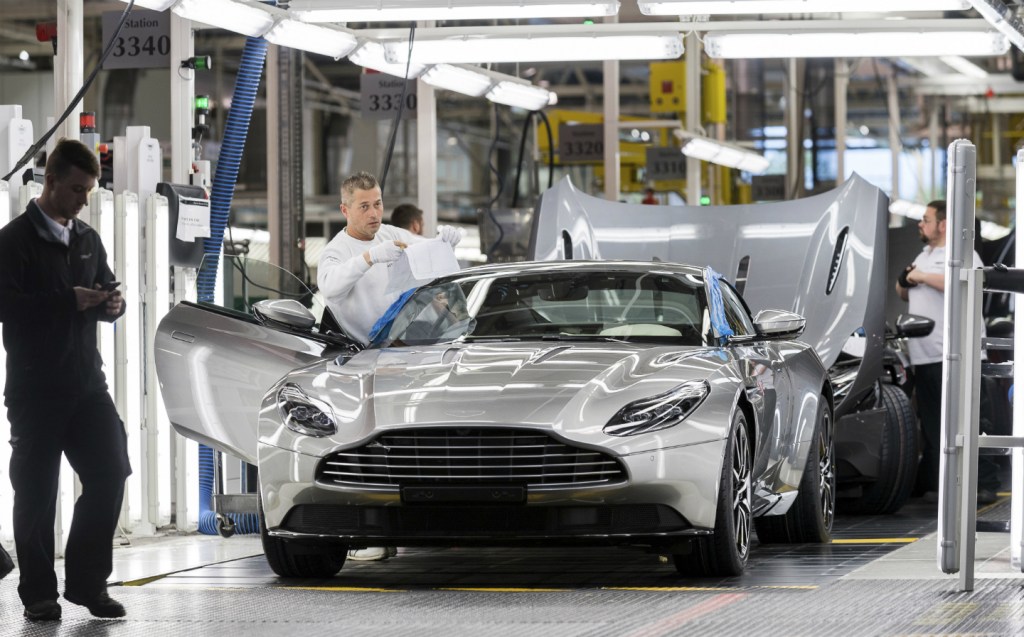 Aston Martin has suspended the export of cars to Russia because of the sanctions, saying in a statement that it was closely monitoring the situation. The company, whose Russian and Ukrainian sales make up just 1% of the firms yearly output, went on to say that:
"Our primary concern is the safety and wellbeing of our partners and customers in Kyiv and their families and we remain in close contact with our local dealer at this difficult time."
Volkswagen announced that two of its factories in Germany would be shut down this week for "several days" due to parts being unable to arrive from Ukraine. It also said that it had paused the sale of cars to Russian dealerships.
Skoda is expected to be especially badly hit by the ongoing war with not only a car plant in Solomonovo, western Ukraine, employing 400 people but also a heavy reliance on local companies for parts in its wider supply chain. It announced this week that it was to temporarily limit production of its electric Enyaq iV model due to the shortages, with other disruptions likely in the coming days.
Russia was Skoda's second biggest market in 2021 with 90,000 cars sold there. The company has said that it will donate £333,390 to the charity People in Need to help Ukrainian refugees as well as supporting any of its fleeing Ukrainian workers in starting a new life in Czechia, the company's home, by assisting with visa applications, accommodation, employment and language courses.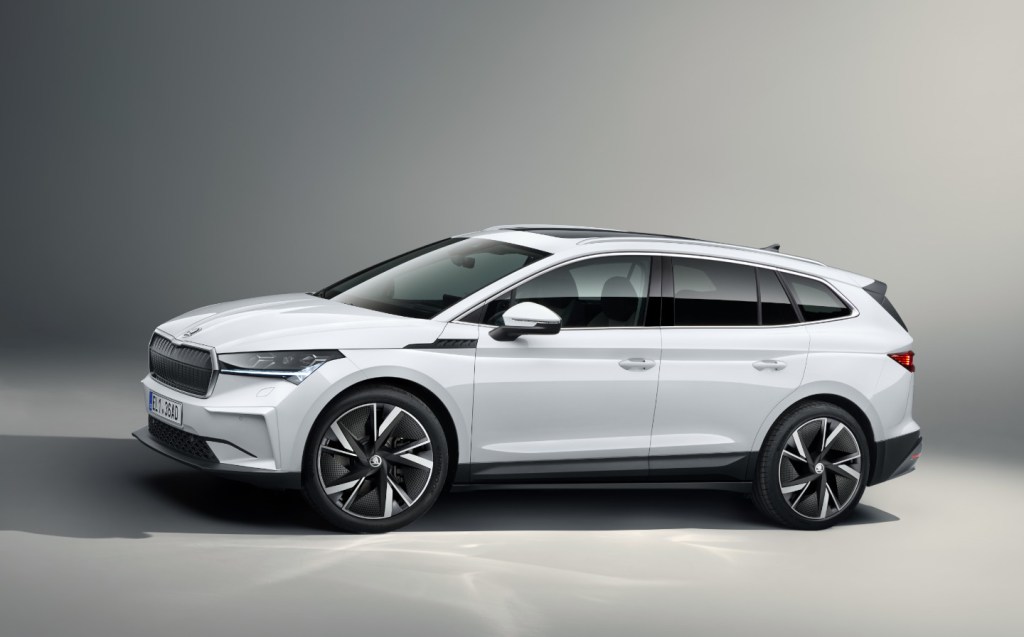 Shortly after announcing that Japan would join with US and European countries in imposing sanctions on Russia, a parts supplier to Toyota was the subject of a massive cyber-attack, the knock-on effect of which was that Toyota's production output was down by some 13,000 units. It is, as yet unclear, however, whether Russia was behind the attack.
Shares in Renault were down by 6.4% on Monday as a result of the sanctions, the company having close ties with Russia due to ownership of the Russian car-maker Avtovaz. Production at Avtovaz and Renault's Moscow plant was suspended for a time due to parts shortages.
Hyundai also temporarily stopped production at its St. Petersburg plant for five days, however said that the stoppage was due to the semiconductor shortage rather than the war.
Stellantis, the parent company of manufacturers such as Vauxhall, Peugeot, Citroën and Fiat, has 71 employees based in Ukraine and
said on Wednesday that it has put in place a 24/7 dedicated support team to monitor their health and safety. "At this moment, they are all safe," the company confirmed.
It also said that it was committing €1 million, via its foundation, in humanitarian aid to support the Ukrainian refugees and civilians displaced by the current crisis.
However, despite holding a van plant in Russia and part-ownership with Mitsubishi of another plant near St. Petersburg, the company is not taking action to end operations in the country.
On Tuesday its CEO Carlos Tavares said what happens next for the firm as a result of the war "depends very much on what the politicians are going to decide."
He added: "We comply with the rules, laws and regulations in peacetime and we comply with sanctions in wartime."
Tavares also said that he did expect there to come a time when the company's plants in Russia were no longer able to function as a result of the sanctions and shortages.
The €1 million in humanitarian aid follows a backlash resulting from those comments. Today he clarified his position:
"Stellantis condemns violence and aggression and, in this time of unprecedented pain, our priority is the health and safety of our Ukrainian employees and families," he said.
"An aggression that shook a world order, already unsettled by uncertainty, has been launched. The Stellantis community, made of 170 nationalities, looks with dismay as civilians flee the country. Even if the scale of causalities is not yet apparent, the human toll will be unbearable."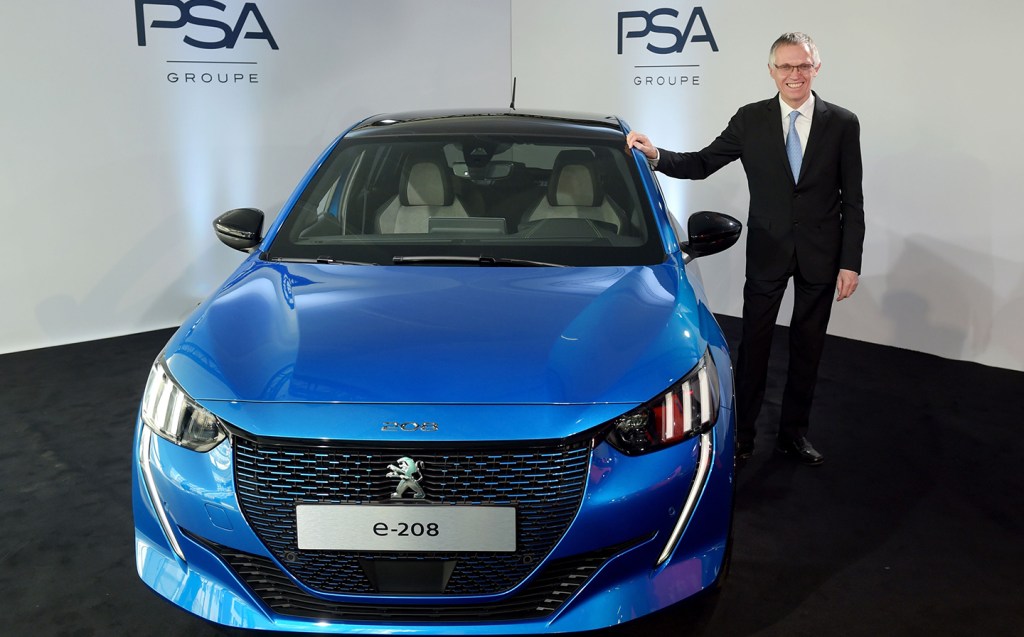 Meanwhile, Kamaz, the Russian truck manufacturer that supplies vehicles to the Russian army and whose lorries — along with Russia's tanks — have been the face of the threat of Russian invasion over the last few weeks, has been the subject of much discussion in the industry.
Cummins, the US company that supplies diesel engines to Kamaz for use in its trucks and buses, declined to comment on its relationship with the Russian firm while the Mercedes-Benz Group has sought to divest itself of its 15% stake in the business.
It is highly likely that the coming days will see further announcements from car-makers in response to both the sanctions and production shutdowns due to parts shortages.
Related articles
Latest articles