BP reports near-record £7bn quarterly profits but refuses to cut prices for hard-pressed motorists
Labour describes profits as "eye-watering"
Oil giant BP has reported almost £7bn in quarterly profits in the three months to June but has ruled out passing any price cuts along to struggling motorists.
The $8.5bn (around £6.9bn at current exchange rates) in profits for the second quarter are up from the $6.2bn (£5bn) recorded for the first quarter of 2022 — and a full three times higher than the $2.8bn (£2.3bn) in profits for the second quarter of 2021.
Soaring oil prices as a result of high demand, lower post-pandemic production and Russia's invasion of Ukraine have contributed significantly to oil companies' profits, but BP has refused to pass those profits on to consumers in the form of price cuts, instead opting to hand investors $3.5bn through a share buyback programme while increasing its total dividend pay-out by 10% to about $1.1bn.
The second quarter of 2022 marked BP's second most profitable three-month period ever, not far behind the $8.8bn recorded during the summer of 2008.
Bernard Looney, the chief executive of the firm, acknowledged that "it's very, very difficult, to say the least, for many people in Britain and indeed, across the world".
"The question for a company like ours in that context is: What can we do to help them?" Looney told The Times, but neglected to offer any further clue as to how the company might, in fact, help consumers struggling with more expensive daily commutes.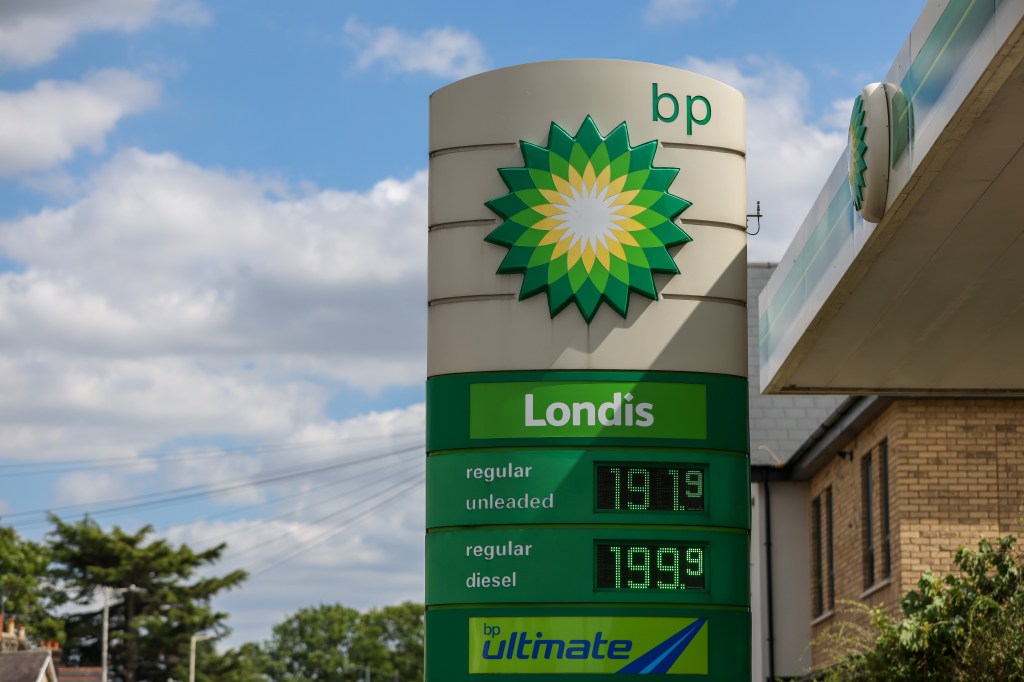 BP's quarterly profit report comes not long after the UK government approved a new 25% "windfall tax" on oil and gas companies operating in the North Sea, which it said would raise around £5bn in its first year.
Oil and gas companies have benefited significantly from recent geopolitical events for which they were not responsible, hence the pressure on governments to step in and increase taxes, to ease the burden on consumers.
The government intends to use the proceeds from the windfall tax to fund a relief package that includes a £400 rebate on household energy bills in October. That's unlikely to be of much use as experts predict home energy bills could cost £500 per month from January 2023.
Given that the windfall tax will only apply from May 26, the majority of BP's profits so far this year will not be hit.
Unite the union has accused BP of "unfettered profiteering" while the shadow chancellor, Rachel Reeves described the profits as "eye-watering" and called on the government to cancel tax breaks for companies offered alongside the windfall tax.
Shell last week reported record quarterly profits of nearly £10bn between April and June, while British Gas owner Centrica made operating profits of £1.3bn, most of which came from its oil and gas drilling division.
While Shell has been expanding its electric vehicle charging network, with plans to grow it from 90,000 charging points to more than 500,000, it and BP aren't lowering prices or reinvesting significant sums back into the business (for example, in increasing refining capacity), according to reports. Instead they are choosing to return billions of dollars in share buybacks and dividends to shareholders.
This strategy seems to be paying off for the oil companies, so it may continue. When the price of oil collapsed due to low demand during the pandemic, producers cut back drastically on production. With economies emerging from the pandemic and with demand for oil and gas increasing, the flow of crude oil has not increased at the same rate, leading to a gap in supply that had led to record profits for the industry.
Adding to this has been the war in Ukraine and sanctions imposed on Russia, further leading to a reduction in oil supply to western markets.
With oil companies including Shell, BP, Exxon Mobil and Chevron continually recording ever-higher profits over several of the last quarters, a strategy of keeping supply low amid high demand appears to be massively contributing to firms' shareholder value — a strategy that has proven so successful, it's difficult to see a reversal any time soon.
News of BP's latest profits comes as the average price for a litre of petrol and diesel (both of which have been trending downward for the past month) stand at 180.7p and 190.75p, respectively.
Related articles
Latest articles