Aston Martin gets third CEO in three years as Tobias Moers steps down from top job
Will be replaced by ex-Ferrari CEO
Tobias Moers has stepped down from his role as CEO of Aston Martin, forcing the company to appoint its third chief executive in three years.
After two years in the job, Moers will leave his position with immediate effect but will remain on at Aston Martin until the end of July to "support the leadership team with a smooth transition" following the appointment of ex-Ferrari CEO Amedeo Felisa to the top job at the British car maker..
"Firstly, I would like to extend my thanks and appreciation for all that Tobias has achieved," said Lawrence Stroll, Aston Martin Lagonda's billionaire executive chairman, who bought the company in 2020.
"He joined Aston Martin at a critical time for the company and brought significant discipline to its operations. The benefit of these actions is clear in the improved operating performance of the company and in our great new product launches."
Stroll added that the business will enter a new phase of growth under a new leadership team and structure.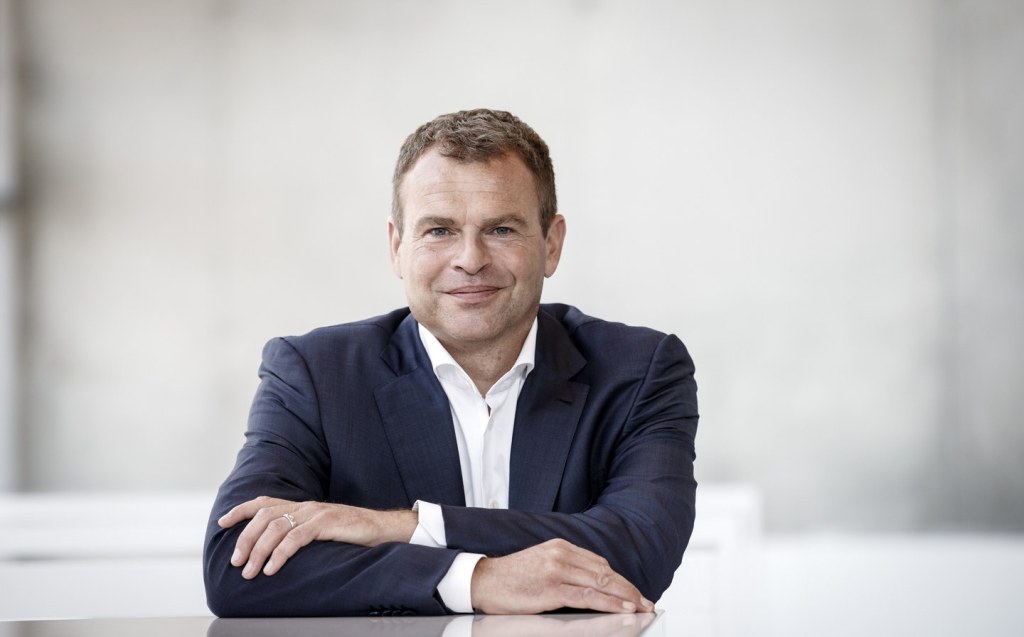 Felisa joined Aston Martin's board as a non-executive director in July 2021 and prior to that spent more than 26 years at Ferrari, including eight as CEO, retiring in 2016.
Also newly appointed is another ex-Ferrari Italian, Roberto Fideli, as chief technical officer of Aston Martin. Fideli oversaw the creation of the Ferrari LaFerrari hypercar and also brings with him experience in electrification from his tenure at BMW. Both Felisa and Fideli are close business associates of Stroll and arrive at Aston from FAW-Silk, a Sino-American electric car start-up.
Felisa "will focus on delivering the company's continued strategic objectives, financial targets and roadmap towards electrification", according to the company, and will look at broadening the firm's talent base from within and without as it aims towards greater electrification of its car range, an area in which both Felisa and Fideli have considerable experience.
Although Moers' departure was, according to the company, "by mutual agreement", rumours of it had been circulating for some time, with his job being reported as under threat in January, following disappointing financial returns in 2021. Although Stroll denied that this was the case, the company continued to be affected by long-standing financial issues.
Following a disastrous stock market debut in 2018 that saw Aston Martin share prices slump by some 30% after its IPO, the firm was bailed out by a consortium led by Canadian fashion billionaire Lawrence Stroll in 2020.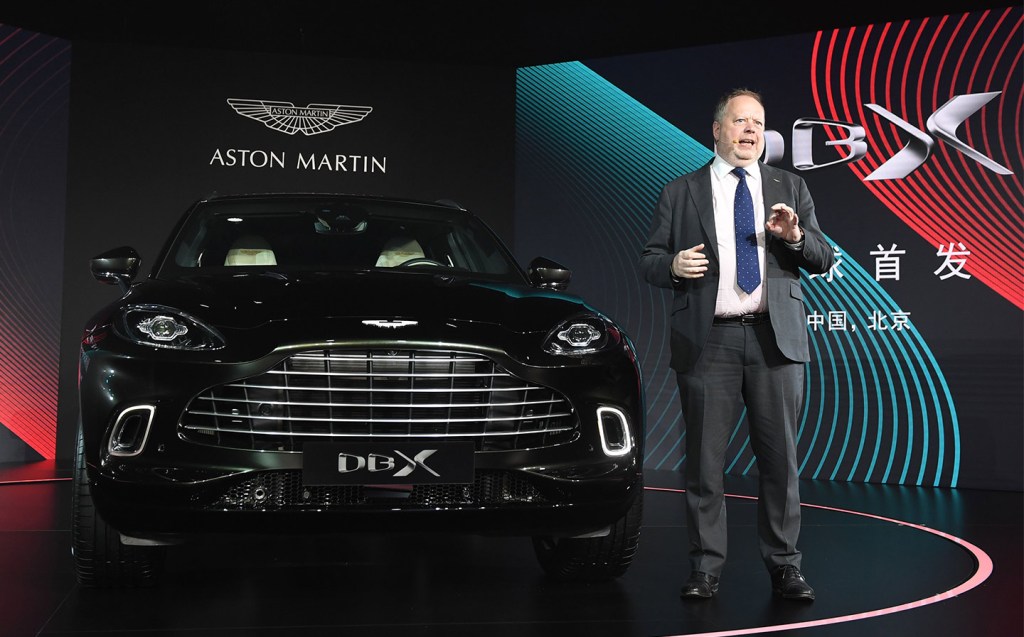 Moers, formerly of Mercedes-AMG, took over from Aston's incumbent CEO, Andy Palmer (above), in 2020, and immediately stopped several expensive projects including the development of Aston's own V6 engine and the creation of a series of Lagonda-badged electric cars.
Moers also inherited some difficult and troublesome projects including the Aston Martin Valkyrie that, due to its technically complexity, was an expensive endeavour for the firm and one that suffered production delays.
Part of Moers' strategy during his time at the company involved reducing the wholesale supply of cars to reduce excess stock and thus the need for discounts, enabling the company to command higher prices and greater profit margins for its cars. To this end, at least, he was somewhat successful, with the launch of the DBX SUV also a boon for the firm.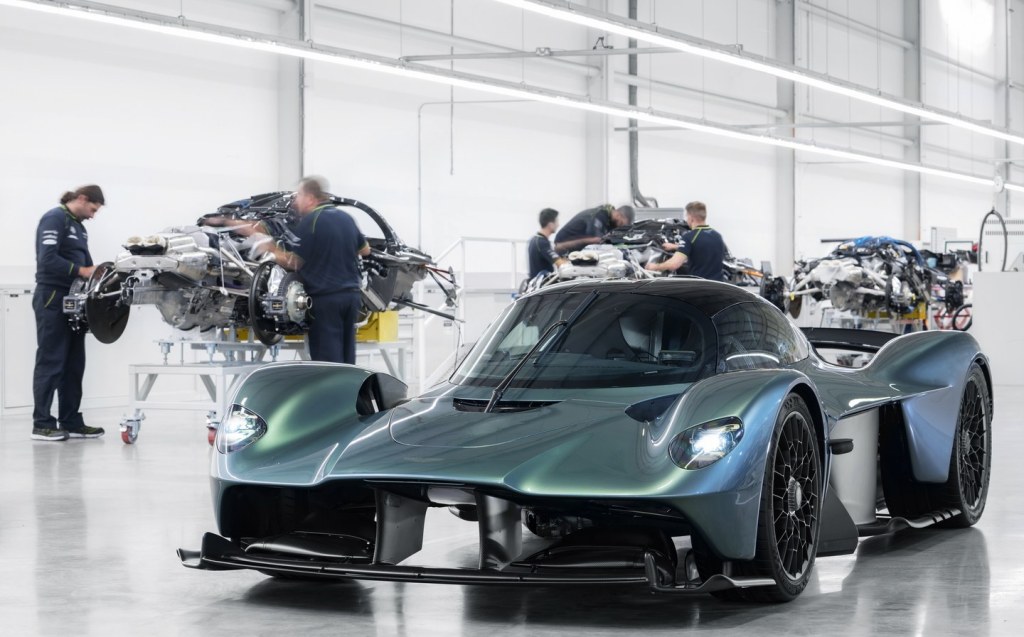 "I am extremely pleased that our core business has delivered to plan with over 6,000 core wholesales in the year while driving inventory to levels that are appropriate for an ultra-luxury business," said Stroll back in January, following the release of the company's 2021 figures.
"The evidence is there that our strategy is working, as retail sales are well ahead of wholesales supported by strong pricing and improving residual values. It is a very long time since the core business was in such good health as it is today."
Losses — both financial and personnel — continued, however, with a number of high-profile departures during Moers' time at the helm. Results for the first quarter of 2022 showed too that the company was still far away from profitability, with pre-tax losses almost trebling to £112m. Its revenues of £232m highlighted the gulf still remaining between its target of £2bn annually.
"It is very exciting for me to take on this role at Aston Martin as we embark on the company's next phase of growth," said Felisa.
"I have great confidence in Lawrence's vision, and I'm grateful for his, and the board's, trust in my leadership. Over the past year, I have come to know Aston Martin and its senior leadership team very well. I know there is an impressive pool of talent inside the company, as well as an extraordinary technological ecosystem in the UK, made up of innovators, universities, automotive and racing specialists, with whom we want to deepen our relationships.
"We have a clear objective to continue the transformation of Aston Martin into an ultra-luxury, high-performance brand and become a leader in our sector.
"We have a highly experienced and talented team throughout the organisation that together will enable us to achieve our goals. We have a tremendous opportunity to shape and enhance the uniqueness of Aston Martin's future products, and to further grow our appeal with new customers by harnessing the introduction of new technologies, electrification, connectivity and innovative materials."
Related articles
Latest articles