Android Auto update brings infotainment to any old banger
Now every car can have a touchscreen infotainment system
---
Published 07 November 2016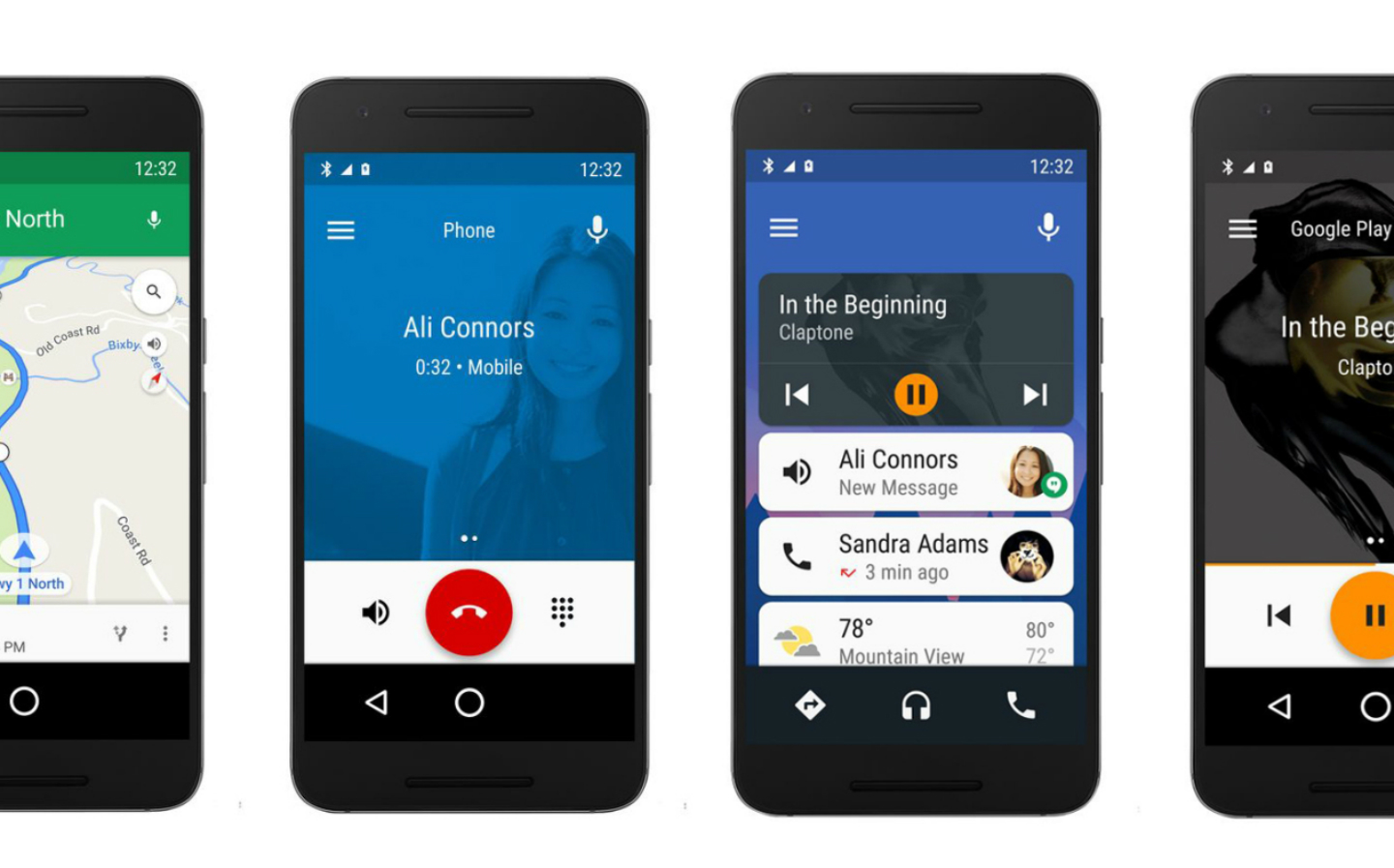 DRIVERS WHOSE car does not have a swish multimedia module could soon forget their touchscreen envy. In the coming days, Google is releasing Android Auto 2.0, the updated version of its system for turning a standard smartphone into a car infotainment centre.
Like Apple's CarPlay, Android Auto is designed to allow drivers to navigate, make calls and listen to music and radio safely. The old version of Android Auto would only work with a touchscreen display in a car, but the American internet giant says version 2.0 is a standalone app for any Android device — all you need is a dashboard holder for the phone or tablet to hold it somewhere you can see its screen, and a Bluetooth or 3.5mm connection to feed the audio through the car stereo (unless you want to use the phone's built-in speakers).
---
Browse NEW or USED cars for sale on driving.co.uk
---
A blog post from Gerhard Schobbe, a Google product manager, read: "While there are now over 200 new car models that support Android Auto, millions of older cars on the road today are not compatible, and some may not even have a built-in screen at all.
"So a few months ago, we started working on an update to bring the connected experience of Android Auto to all drivers."
Using large, uncluttered graphics on the phone screen, the app, which works on any device running Android 5.0 or later, delivers directions, music and communications, as before. It also now includes apps such as BBC Media Player, Skype, Audible, Spotify and TuneIn.
Users are greeted by the Google Now overview screen, which predicts what services they are most likely to want at a given time, based on previous behaviour — for example, directions to work via a single touch. It also provides a weather report of the local area and shows recent calls. Text messages can be read aloud to you and replies can be dictated and sent hands-free.
Further hands-free functions are due to be sent to Android devices in the coming weeks. Instead of tapping the microphone icon on the screen, you will simply say, "OK Google," to wake the app. In addition, Android Auto will start automatically when paired with a car stereo's Bluetooth.
Google says the updated Android Auto will be compatible with Bluetooth car mounts such as Logitech's SmartCar (£25). Logitech recently launched its own voice- and gesture-controlled system called ZeroTouch (reviewed here).
Sign up on the Android website to receive an email when Android Auto 2.0 is available for your phone.