Products: Logitech ZeroTouch hands-free app and dashboard mount
An attractive way to stay connected with minimal distraction
---
Published 15 September 2016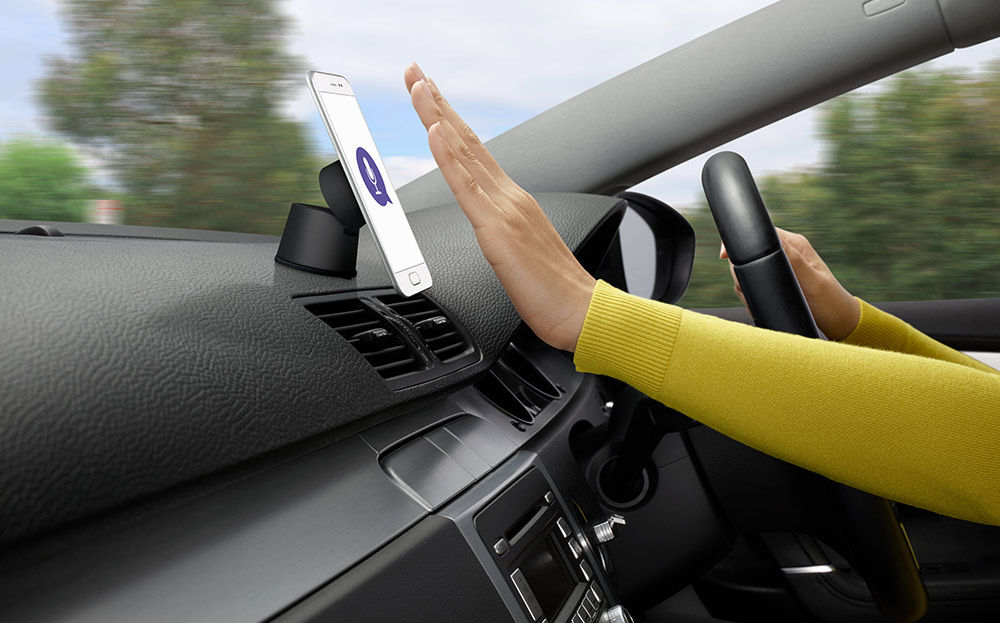 Rating ★★★★☆
RRP at time of review £49.99 (Air Vent mount) / £59.99 (Dashboard mount)
DRIVERS WHO use their mobile phone at the wheel face tougher penalties under plans announced last week. Since 2003 it has been punishable by three points and a £100 fine; next year those penalties are likely to double.
Despite evidence showing that any form of driver distraction decreases reaction times, hands-free devices are a legal solution for drivers who want to stay connected behind the wheel.
Logitech's new system — a smartphone app and a mount for either an air vent or a windscreen or dashboard surface — allows you not only to make and receive calls but also to control text messages, music and navigation. It sounds complicated, and indeed distracting, but, using gesture and voice control, it is designed to keep drivers' eyes on the road and hands on the wheel.
---
Browse NEW or USED cars for sale on driving.co.uk
---
We've tried both mounts in a few cars and found the suction version, for dashboard or windscreen, a better bet. A magnetic strip that sticks to the underside of your phone or case snaps onto the mount.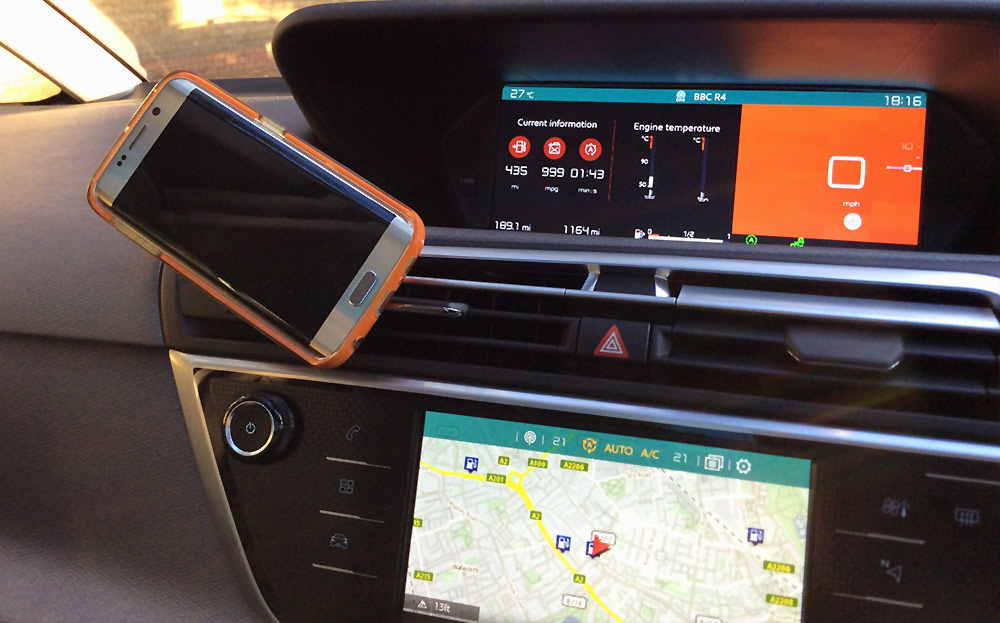 The app starts automatically when you put the phone on the mount. You can then activate it by holding your hand in front of the phone. ZeroTouch will alert you to new messages, telling you who the sender is. You can have it read out and then reply with voice alone.
"Anything that allows you to keep your hands on the wheel and eyes on the road should be encouraged"
During installation, ZeroTouch tells you, "I'm not perfect", and it's when you're dictating messages that this turns out to be most true.
Navigation generally works well. Tell it to find an Indian restaurant nearby, and it will suggest several in turn, asking if you'd like directions. Say no and ZeroTouch moves on to the next. You can even ask it to call the restaurant, allowing you to book a table before you get there.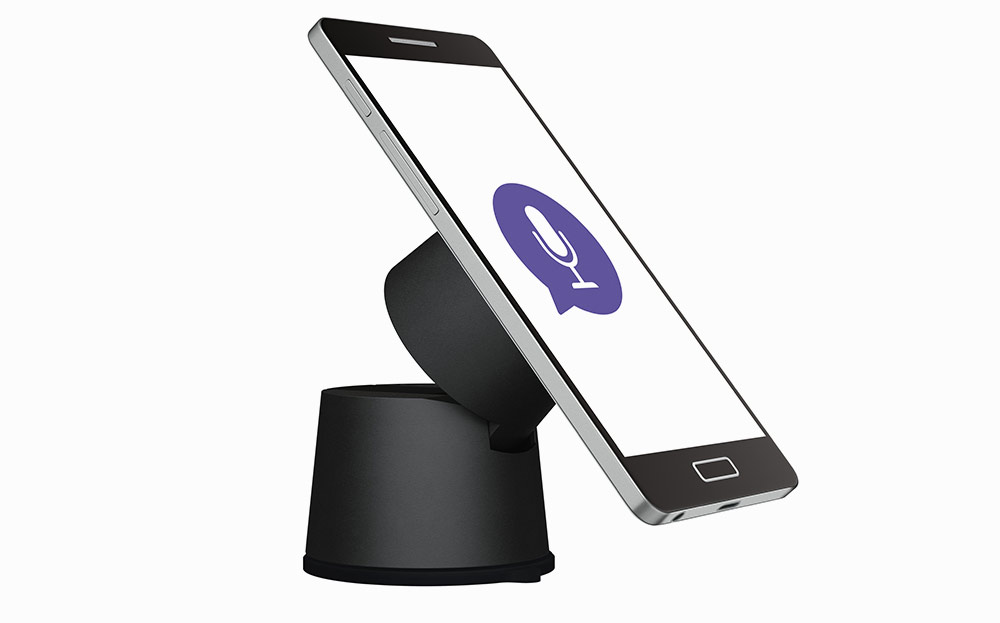 Frustratingly, if you ask ZeroTouch to navigate you somewhere, it will call up the address and try to complete the task, but if your phone is locked then it won't be able to open Google Maps. You then have to unlock the phone by hand, rather defeating the point.
On a more positive note, an excellent feature is the ability to send your location to a contact. Using the GPS service Glympse, it will send a text message with a link to view your real-time position on a map. I used this to show my wife where I was on my journey home from work, so she knew exactly when I'd be walking in. I'm sure she was joking when she said it gave her plenty of time to bundle her fancy man out of the door.
In addition, ZeroTouch plays music from your collection or from a streaming service such as Spotify, Deezer, Pandora, SoundCloud or Google Play Music. So if you really do suspect someone is with your partner at home, you can easily call up Wagner's Ride of the Valkyries as you descend upon them.
The ZeroTouch does a good job of allowing you to stay connected without serious distraction. It's unlikely that mobile phone use will ever be banned completely in cars, so anything that lets you keep your hands on the wheel and eyes on the road should be encouraged.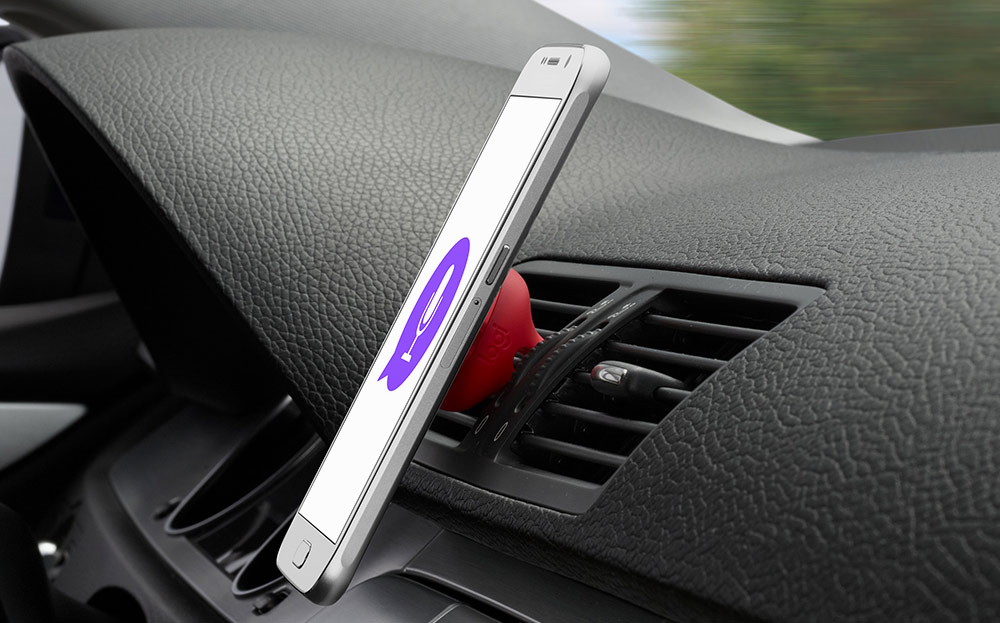 Apple's Siri, Microsoft's Cortana and Google itself can do a lot of hands-free operations, and they come free with new phones. However, ZeroTouch's neat mount keeps it out of sleep mode, and activation/cancellation via the hand gesture is smart. The downside of that is that we found the app sometimes refused to close after the phone's removal from the dock — text messages were being read out from my pocket.
At £49.99 for the air vent mount and £59.99 for the dashboard mount, ZeroTouch is possibly a tool for gadget-lovers rather than an essential bit of kit.