Airspeeder flying racing car cleared for take-off at Goodwood Festival of Speed
Maker hopes it will lead to flying sports cars for the general public
THIS WEEK'S Goodwood Festival of Speed will host the launch of perhaps the most unusual vehicle to ever appear at the event: a drone-like electric flying racer that can be piloted by humans.
The single-seater octocopter, dubbed the Airspeeder Mk. IV, has been devised by Australian start-up company Alauda Racing as part of wider ambitions to launch an aerial racing championship as soon as 2020.
Alauda Racing says it took design cues from classic Formula One racing cars, merging that aesthetic with drone technology. Full tech specs for the Airspeeder Mk. IV have yet to be revealed, though an incredible 124mph top speed has been claimed, and a greater power-to-weight ratio than the Boeing F/A-18 Hornet twin-engined multi-purpose fighter jet.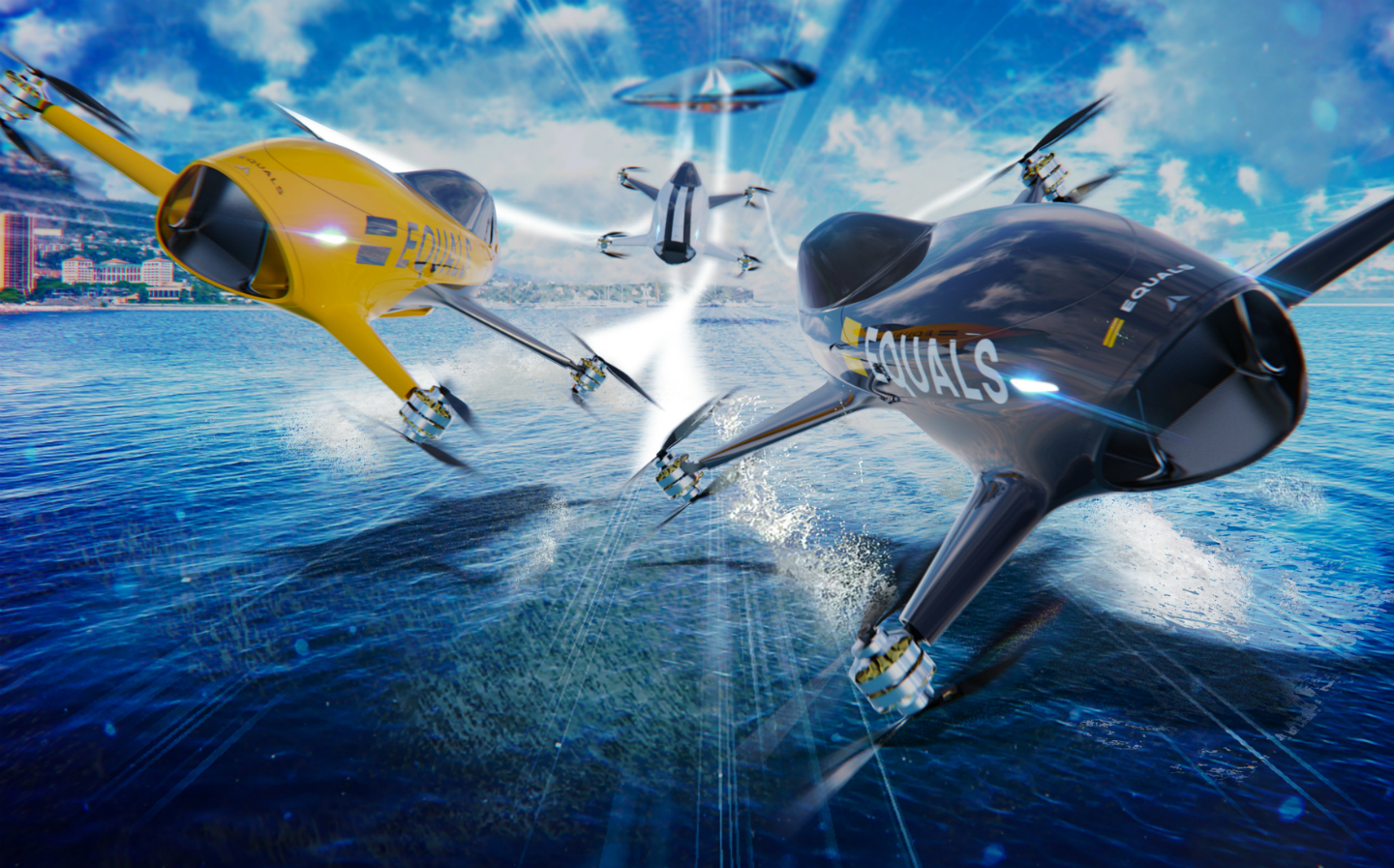 The Airspeeder Mk. IV will be launched by the Duke of Richmond in front of VIPs and media, who will get to see a "spectacular flying display and race" around an aerial track adjacent to the Goodwood hillclimb course and at the nearby Goodwood Aerodrome.
The Mk.4 will only be on static display for the general public, within the Future Lab tech building. The company says paying punters will get a taste of the potential 2020 championship via aerial demonstrations featuring its Mk. II Speeder racecraft.
Alauda Racing claims a pilot will slot themselves into the cockpit of an Airspeeder Mk.4 before the end of the year, with the first manned demonstrations scheduled to take place in the Mojave Desert,USA, sometime in November, suggesting all flying demonstrations at Goodwood will be via remote control.
Alauda Racing says its one-make Airspeeder World Championship racing series will combine "the thrills of air racing and the glamour of F1", using the race format from the pure-electric Formula E car racing series as a basis for its own sporting regulations. Alauda Racing says it wants the pilots to go wingtip-to-wingtip roughly 20 metres in the air.
Despite being an aerial series, the Airspeeder championship will still make use of purpose-built race tracks, with the organisers claiming each race will be held at a "landmark motorsport venue" in the country.
While it wouldn't be the first aerial racing series  — the Red Bull Air Race being the best-known series — it would be the first to use a piloted octocopter.
Alauda hopes the technology used in the Airspeeder vehicles will eventually find its way into a "world-beating flying sports car" that will be released to the general public.
Matt Pearson, founder and CEO of Alauda Racing, said: "Flying cars are no longer a fantasy, they are a reality and Goodwood Festival of Speed is the perfect place to introduce Airspeeder to the world.
"We've taken design cues from the golden era of racing and we're sure the tens of thousands of enthusiasts present will instantly appreciate this evolution of motorsport. Totally absorbing, and all electric, it will appeal to a whole new generation of race fans."
If Alauda Racing's flying sports car project takes off, it will become the latest in a long line of companies that have dabbled with aerial transport. Audi has been developing a flying taxi with Airbus and ItalDesign since 2018, while Uber and NASA plan to launch a commercially-viable flying taxi service as early as 2020, to name just two recent projects.
Tweet to @J_S_Allen Follow @J_S_Allen
Would you use this new autonomous flying taxi from Audi and Airbus?