2016 Geneva motor show preview: the star cars announced so far
The latest metal from Aston, Audi, Ferrari, Skoda and more
---
Published 22 February 2016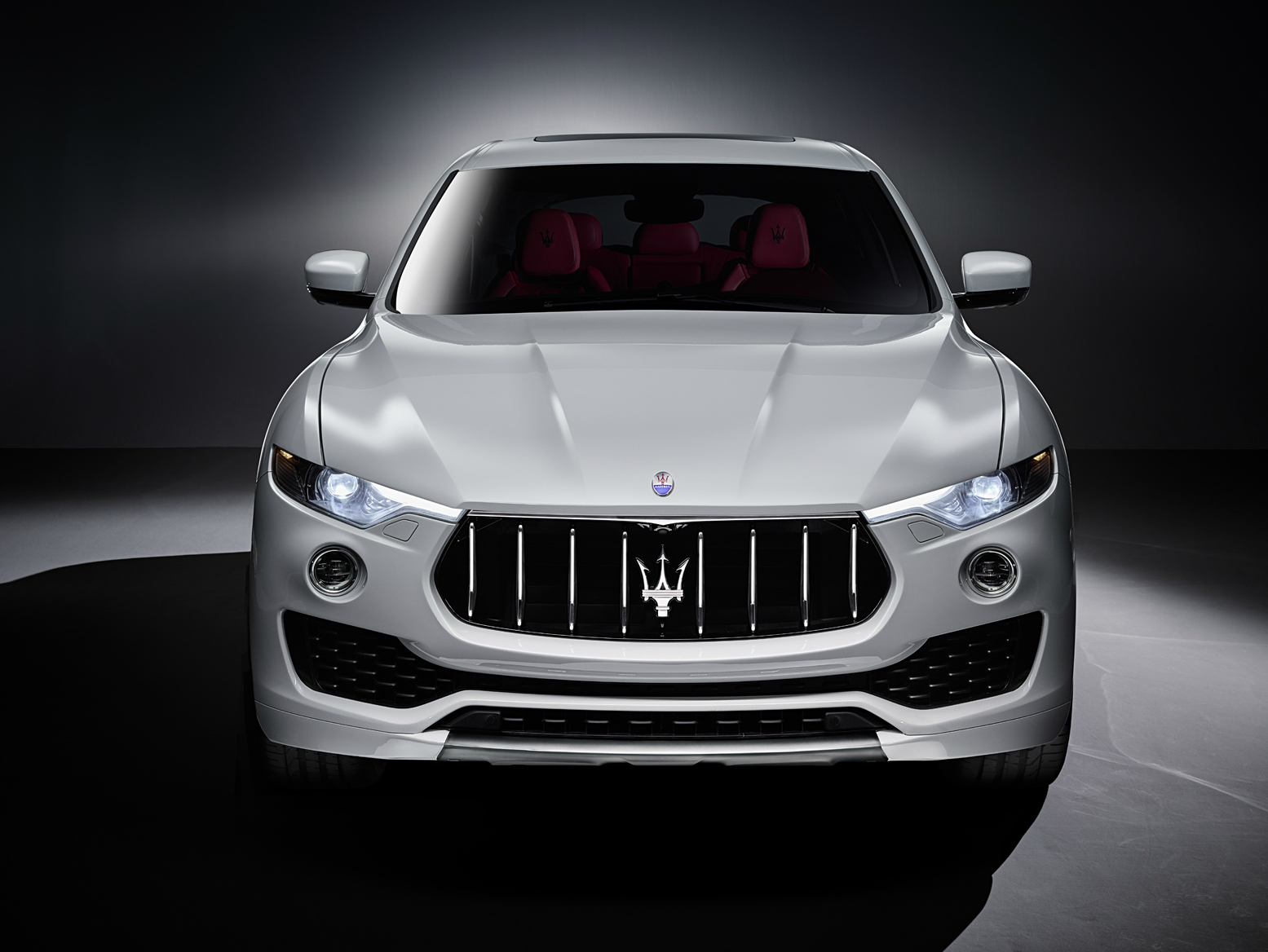 FOR ANYONE thinking of buying a new car, the Geneva motor show (March 3-13) is essential online viewing. It's a showcase for the models due to go on sale in Britain in the coming months.
---
Browse NEW or USED cars for sale on driving.co.uk
---
Nearly all the car makers come along, and most will reveal a new model, or at least a new derivative. Read our car-by-car guide to next month's show, and don't forget to come back for updates.
Aston Martin DB11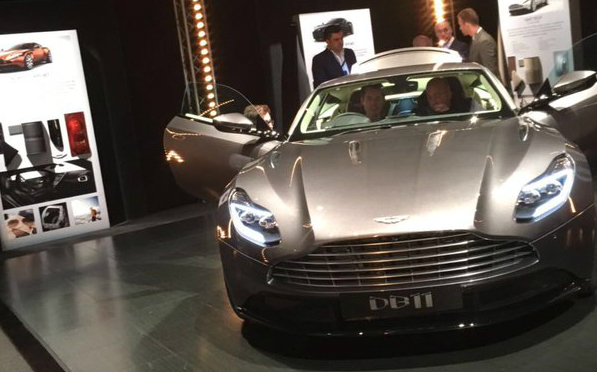 Estimated price: £170,000
On sale: Late 2016
The British car maker's new range-topping model, a replacement for the DB9, will be powered by a 5.2-litre twin-turbo V12 producing 600bhp. Aston's tie-up with Mercedes means a lesser engine, the 4-litre V8 from the Mercedes-AMG GT, is likely to be offered too, in a less expensive variant of the model.
The DB11 is all-new and has a longer wheelbase than the DB9. It's a genuine four-seater with a hi-tech interior, possibly including Mercedes' latest infotainment system. Although the DB11 will clearly benefit from the association with Mercedes-AMG, buyers should have no concerns: the DB11 will be pure Aston Martin.
Audi Q2
Estimated price: £20,000
On sale: Spring
The launch of the Q2, Audi's smallest SUV, is a shrewd move. Audi now has offerings in all parts of the fast-expanding SUV market, with the Q2 ready to take care of rivals such as the Nissan Juke and Renault Captur while the Q3, Q5 and Q7 see off 4x4s of all other shapes and sizes. But Audi is not resting on its laurels: a Q6 and Q8 are planned too; perhaps even a Q1.
The Q2 is about as long as an Audi A3 three-door hatchback and is likely to be powered by a range of existing 1.4-litre petrol and 2-litre diesel engines. It'll be front-wheel drive as standard but there'll be quattro four-wheel-drive versions, too. Expect prices to start at around £20,000.
Audi RS Q3 Performance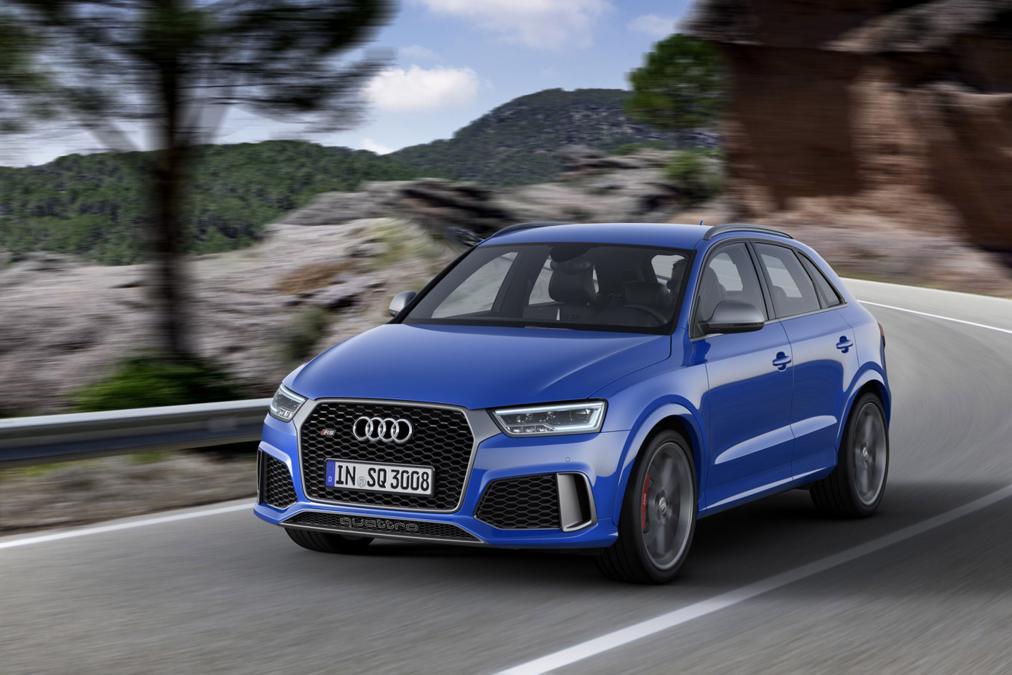 Price: £49,175
On sale: Now
Audi's determination to have a presence in all areas of the SUV market comes across loud and clear in this scorching new version of the already hot RS Q3. Tweaks to the RS's 2.5-litre five-cylinder petrol engine give it an extra 27bhp and 11 lb ft torque, resulting in a 0-62mph time of 4.4 seconds, compared with the standard RS's 4.8.
As the RS Q3 Performance name might suggest. not much has changed beyond the engine. Subtle styling tweaks include a matt titanium-finish trim and the option of Ascari blue metallic paint, but otherwise it's like the RS, which means a seven-speed S tronic gearbox and quattro all-wheel drive.
BMW Alpina B7 bi-turbo
Estimated price: £115,000
On sale: Now (deliveries autumn)
A new Alpina is always worth getting excited about, as the BMW tuner's cars are something special — and its high-performance take on the BMW 7-series is no exception. It's powered by an uprated 4.4-litre twin-turbocharged V8 producing 600bhp and 590 lb ft torque. It's lighter than the standard Seven too, though rear-wheel drive is likely to hinder its acceleration from a standing start. Alpina's Switch-tronic shift buttons on the steering wheel should provide blisteringly quick gearchanges in the car's eight-speed transmission. Automatic ride-height control means the car can lower itself by 20mm at speeds above 140mph for better stability.
Fiat Tipo 5dr and Tipo estate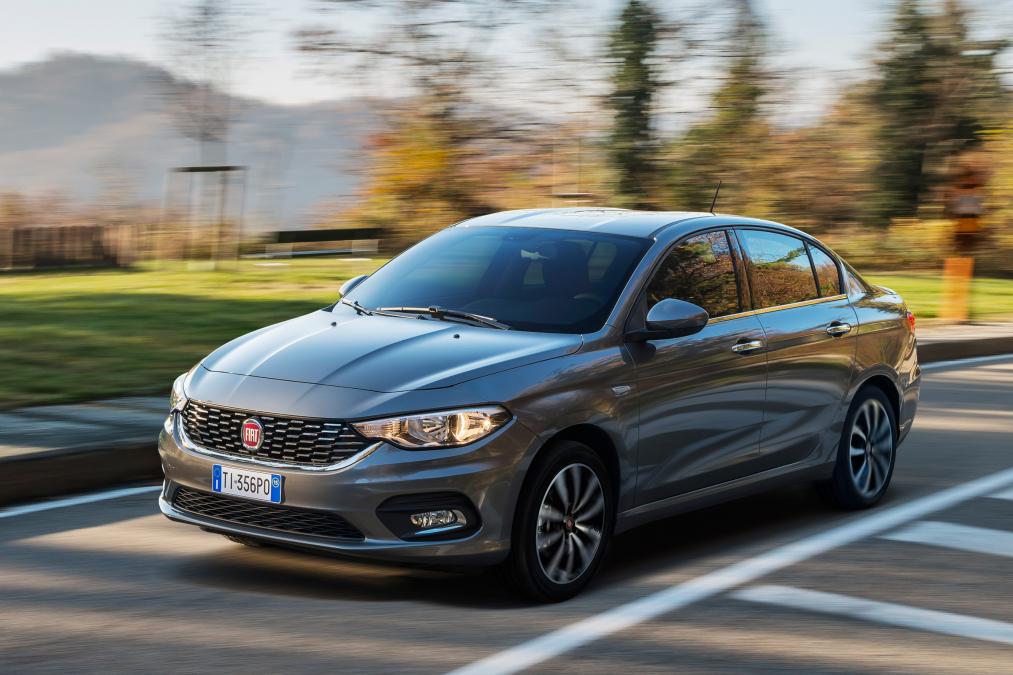 Estimated price: from £16,000
On sale: Spring
"Skills, no frills" is Fiat's battle cry with the Tipo, the Italian brand's rival to the Ford Focus, VW Golf and Vauxhall Astra. What it means is, don't expect the same driving attributes – this car is about more important things, such as interior space and value for money. On that point, Fiat says prices "will astonish the market".
Fortunately, that doesn't mean you have to put up with drab looks. The Tipo is far from unattractive. It's spacious, too, with a particularly roomy rear cabin. The Ford Focus rival will have a choice of Multijet diesel and TwinAir petrol engines and is likely to cost from around £16,000.
Ford Kuga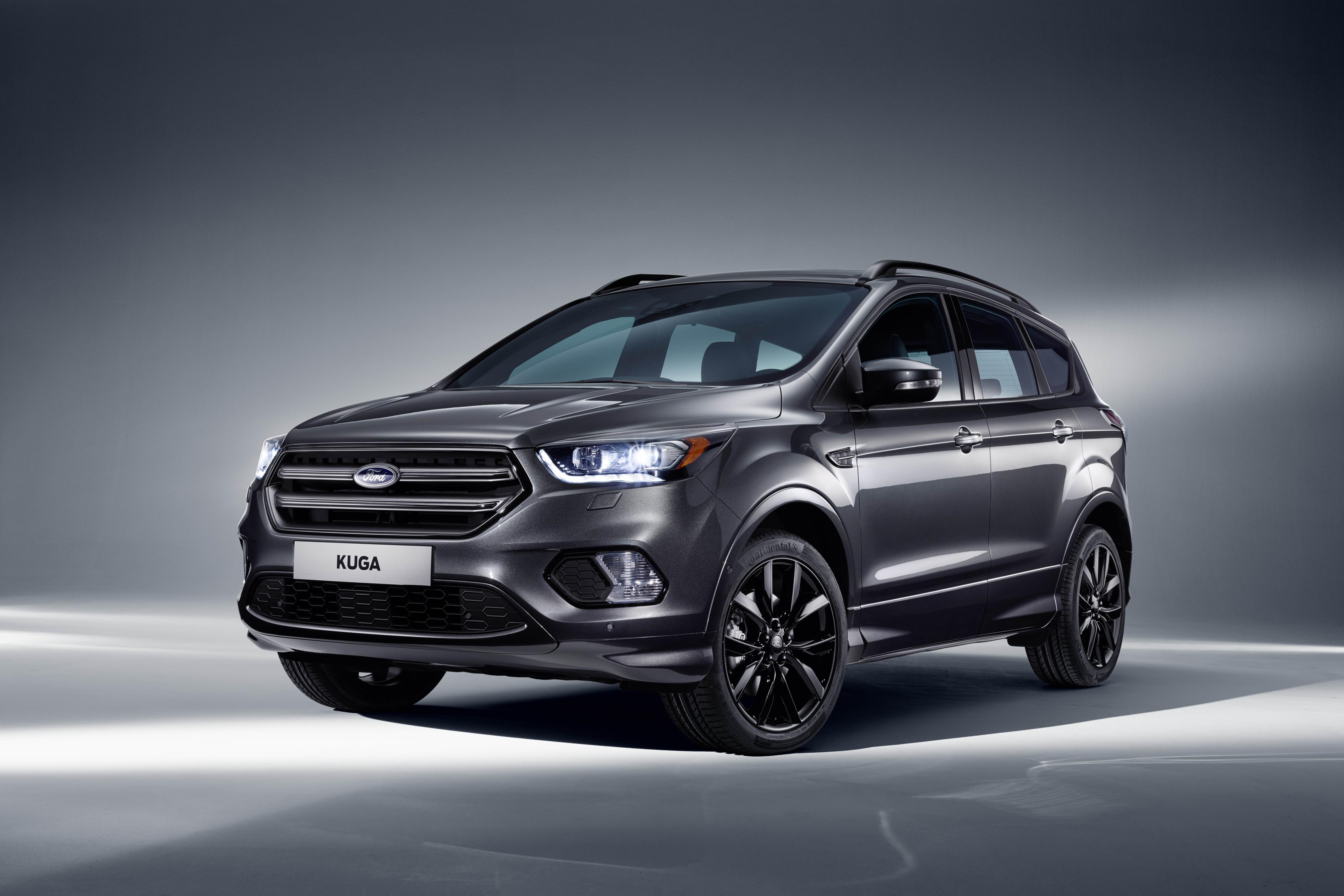 Estimated price: from £20,000
On sale: October
As the SUV goes from strength to strength, becoming Europe's most popular type of new car, Ford is revamping its popular Kuga to maintain momentum in a market where drivers are spoilt for choice.
The 2016 Kuga gets a mild restyling rather than a complete transformation, a little like buying a new dress or suit. The face of the car has been designed to mimic Ford's smaller Ecosport and larger Edge SUVs, and keep it looking fresh in the face of renewed competition from BMW's X1, Land Rover's Discovery Sport, the Mazda CX-5 and Toyota RAV4.
A new 1.5-litre, turbodiesel engine with 118bhp  or 148bhp joins the range, offering up to 64mpg, and Ford's SYNC 3 infotainment system makes it debut, offering improved voice recognition for control of the audio, sat nav and a host of smartphone apps.
Honda Civic
Estimated price: from £15,000
On sale: Spring
Honda will be previewing only the exterior design of the next Civic hatchback at Geneva (the car pictured is the American saloon version). The company is keen to get the new car right because sales of the current model have been disappointing and the Swindon factory, where it is made, hasn't been working at full capacity since 2009.
Power is expected to come from a choice of 1-litre and 1.5-litre turbo petrol engines, and the current Civic's 1.6-litre diesel engine.
Infiniti Q50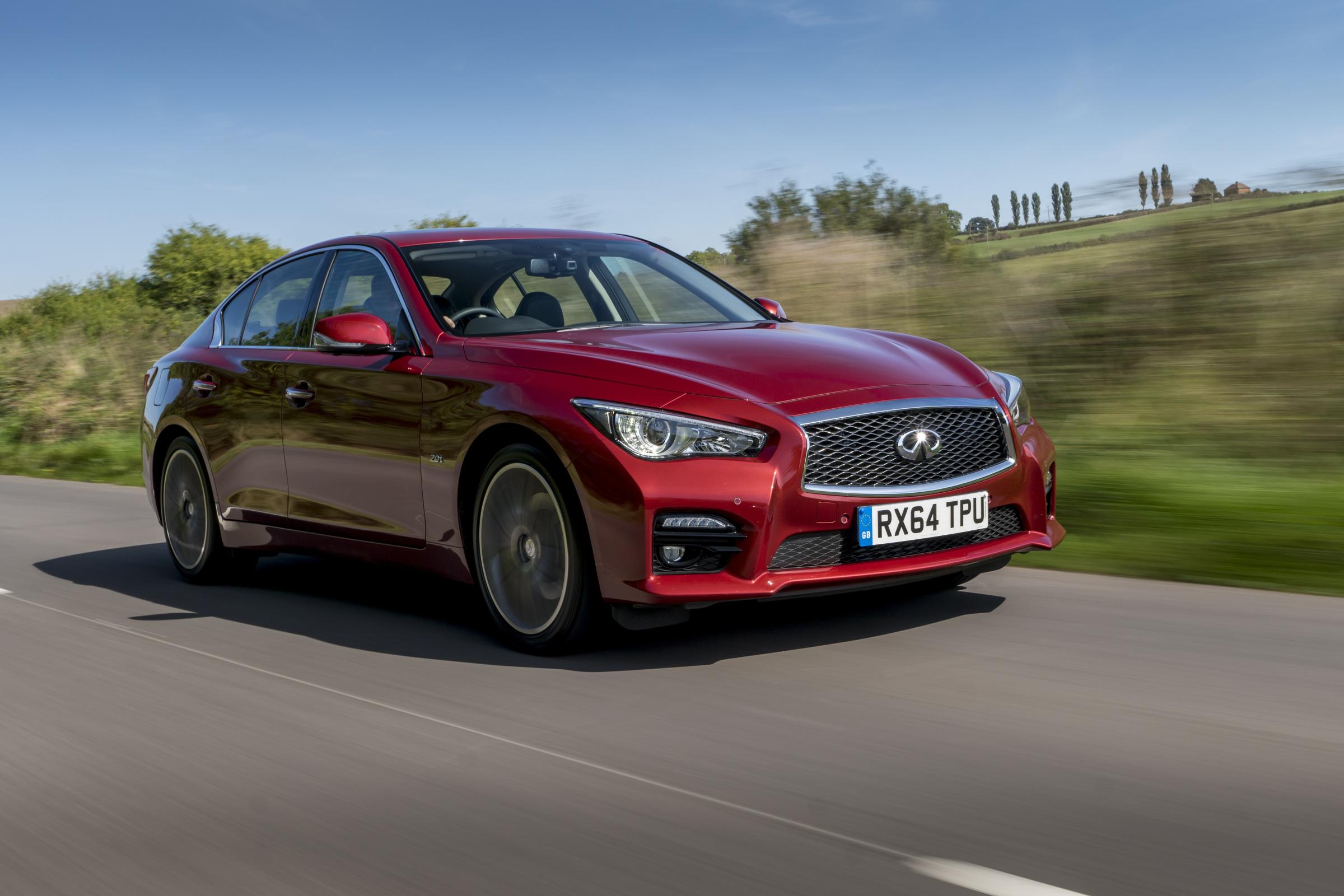 Estimated price: from £29,000
On sale: Summer
One thing's for sure, prospective buyers of the updated Q50, a rival to the BMW 5-series, will have no shortage of engines to choose from. The existing 2-litre petrol, 2.2-litre diesel and 3.5-litre petrol-hybrid engines will continue but they'll be supplemented by a new twin-turbocharged 3-litre V6 petrol in two states of tune.
However, it's the Q50's electronic steering that has always commanded attention, both good and bad. For the 2016 models, Infiniti claims the adoption of a revised steering system that has the qualities of a conventional hydraulic one, will silence critics. Meanwhile, it hopes a new trim level called Premium Plus, and extra safety kit, will make the Q50 more appealing still.
Jaguar F-type SVR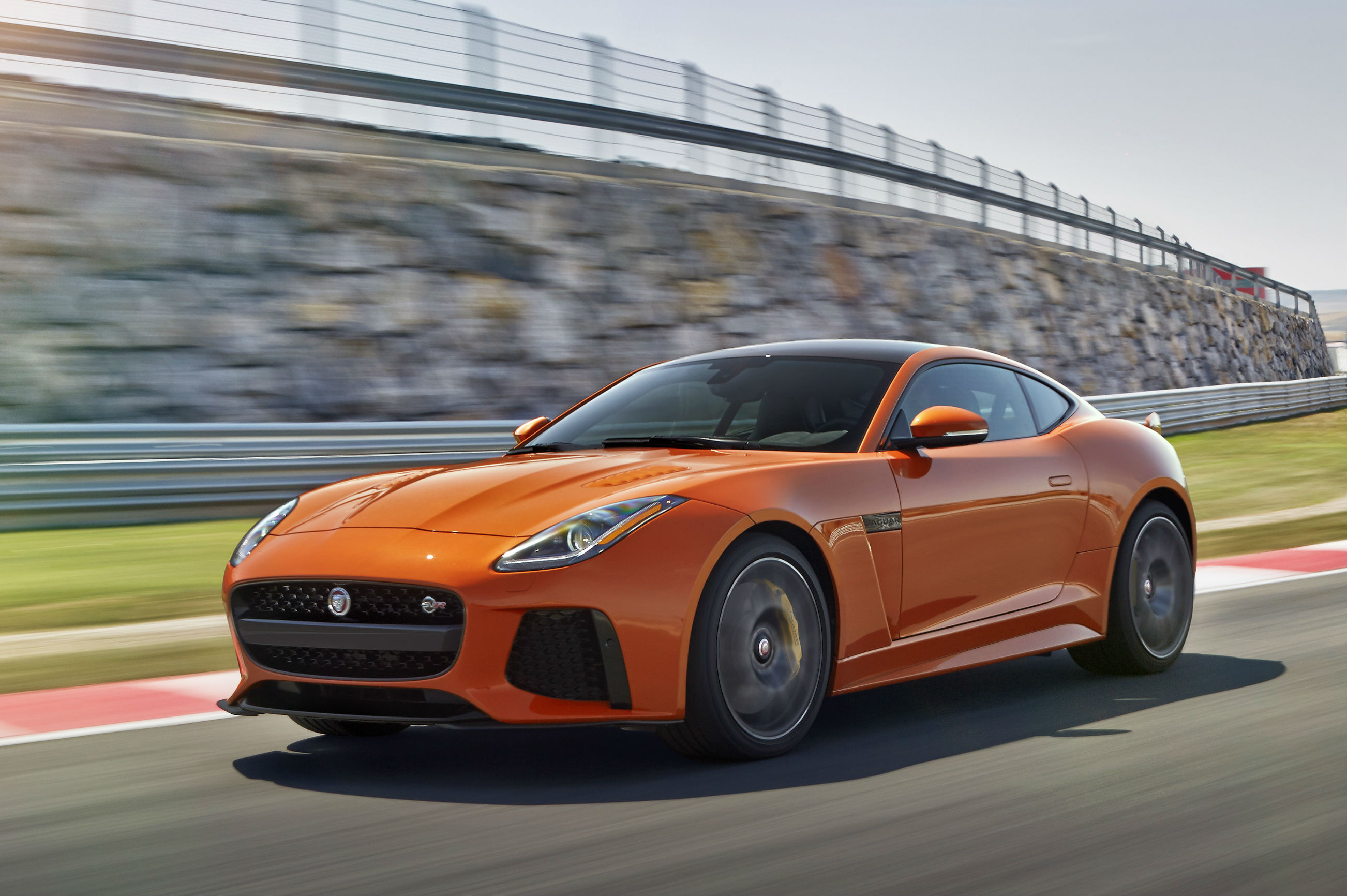 Estimated price: from £100,000
On sale: Summer
We last saw the initials SVR (the calling card of Jaguar Land Rover's Special Vehicle Operations unit) on the fabulous high-performance Range Rover Sport, and now, for the first time, they're to go onto a Jaguar.
Available in coupé and convertible forms, the F-type SVR is based on the F-type R AWD, but is lighter and more powerful. As a result, whereas the latter does 0-62mph in 4.1 seconds, the SVR does it in 3.7. A body kit aids aerodynamics and engine cooling, while the titanium exhaust and carbon fibre brake discs help keep the weight down. Expect it to cost around £100,000.
Lexus LC 500h hybrid
Estimated price: from £15,000
On sale: Winter
The petrol-powered LC 500, a two-plus-two and rival to the Mercedes SL, made its debut at the Detroit show in January and now here's this, the hybrid version. However, it's no ordinary Lexus hybrid. The LC 500h uses what the car maker describes as a "next generation powertrain" – what it calls the Lexus Multi Stage Hybrid system. In essence it's likely to be a combination of the company's existing 3.5-litre V6 petrol engine, with an electric motor and a battery pack.
Maserati Levante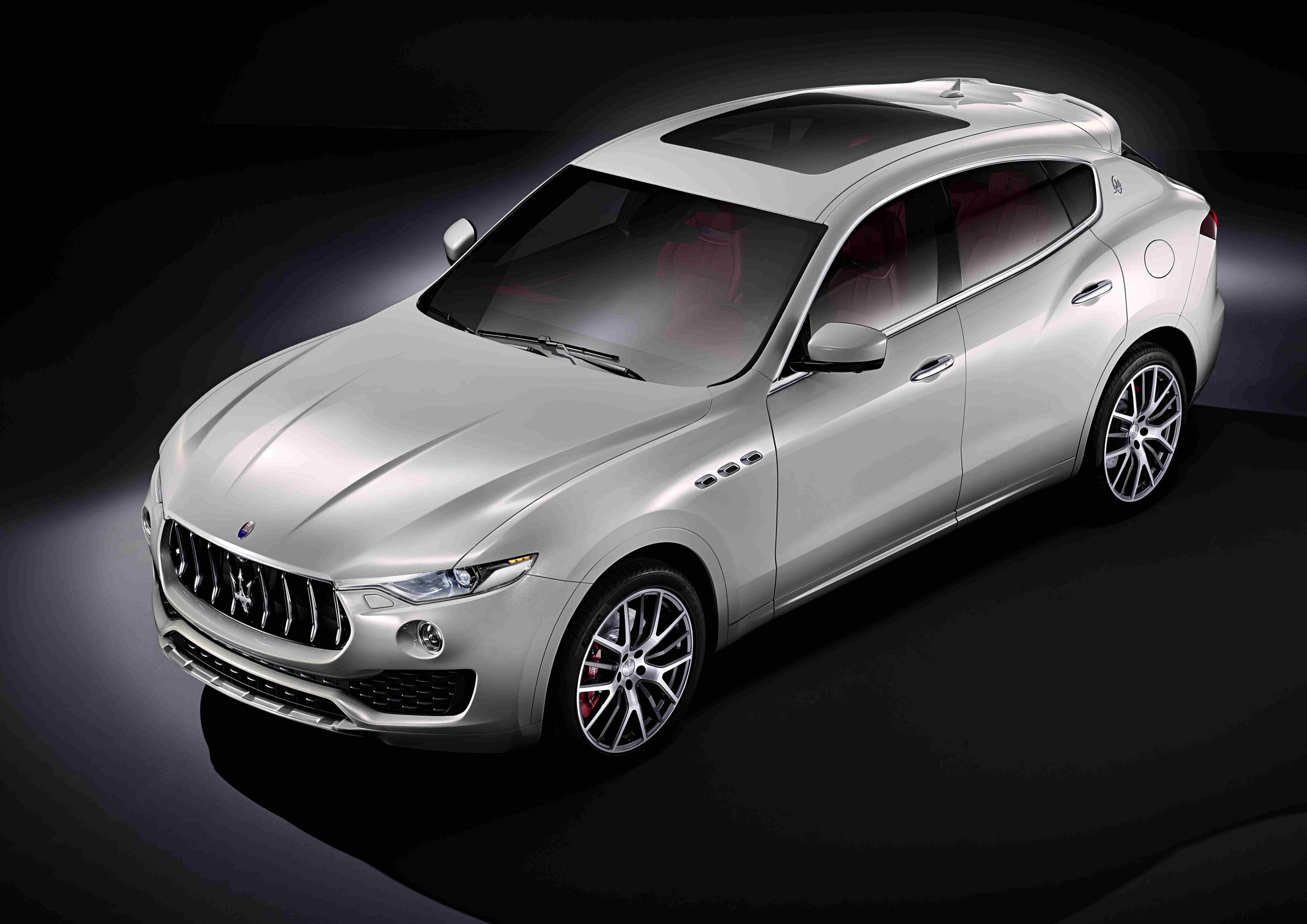 Estimated price: from £55,000
On sale: March 2017
Given its huge sales ambitions, it wasn't going to be long before Maserati sprang an SUV on the world's car buyers. The new Levante is tasked with helping the Italian brand, known more for its sports saloons and coupés, achieve annual sales of 70,000 by 2018.
Since the market doesn't forgive mistakes, Maserati is intent on getting it right first time. So rather than sitting on a chassis borrowed from sister brand Chrysler, which owns Jeep, the new Porsche Cayenne rival will sit on the same platform as the Maserati Ghibli and Quattroporte. This might ensure the SUV feels sufficiently sporty. Power for the four-wheel-drive Levante will be supplied by a choice of V6 and V8 engines. A plug-in hybrid version should appear in 2018.
Mercedes C-class cabriolet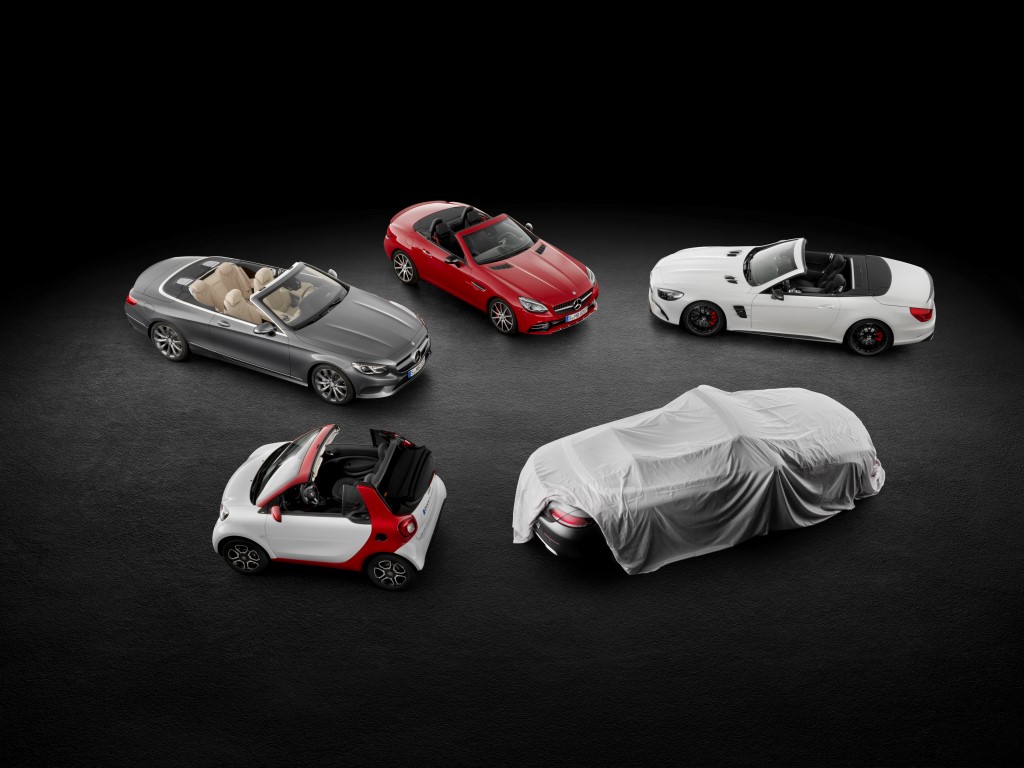 Estimated price: from £35,000
On sale: Summer
Believe it or not, this will be the first drop-top C-class. It will go up against rivals the BMW 4-series convertible and Audi A5 cabriolet. Its arrival is in line with Mercedes' move to make itself more popular and approachable, but still luxurious.
In most respects the model is similar to the C-class Coupé, although it will have a longer rear deck to accommodate the car's folded roof and its mechanism. It'll have a wind deflector, too, to keep occupants sheltered from the breeze. Expect this piece of kit to be seriously tested in the hot Mercedes-AMG C 63 version that's due before the year's out.
Porsche 718 Boxster and 718 Cayman
Price: from £41,739
On sale: Now
Sure to attract hordes of eager admirers will be the Porsche stand with its gaggle of revised Boxster and Cayman models, now christened 718 Boxtser and 718 Cayman. The original 718 is something of a legend in Porsche circles. It was launched in 1953 with the aim of taking the fight to rivals on road and track. It was powered by a horizontally opposed four-cylinder engine. Today's version adds a turbocharger to those ingredients.
The six-cylinder units of the outgoing Boxster and Cayman are no more – and could prove sought-after in years to come. As before, there are standard and more powerful S versions. Styling changes include a new front bumper, larger air ducts and a new 'accent' strip between the rear lights. Prices have risen around £2000.
Renault Scénic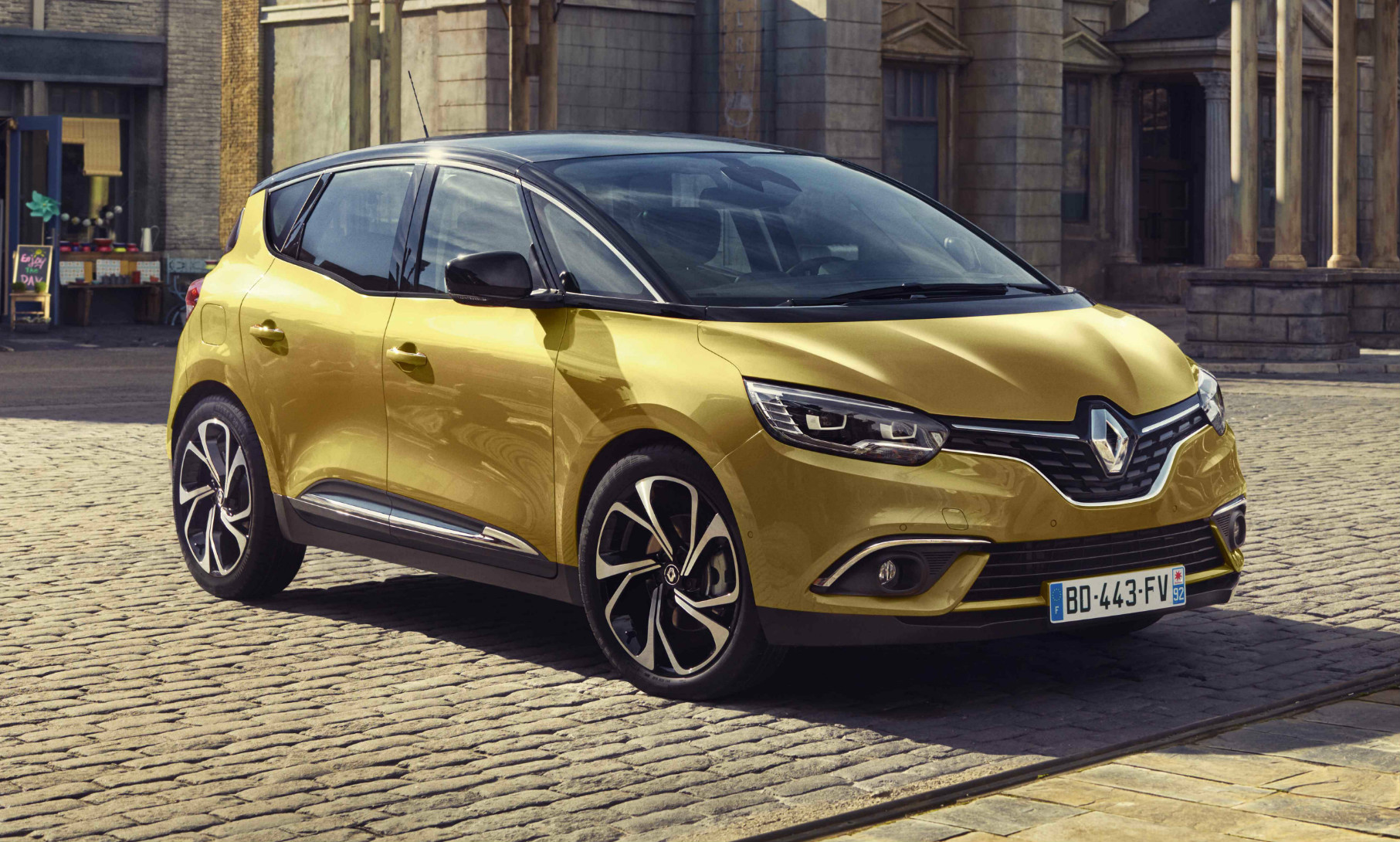 Estimate price: from £21,000
On sale: Autumn
The vehicle that created the compact MPV sector almost 20 years ago is being relaunched but with buyers flocking to buy SUVs, Renault is under no illusions it has to get the new Scénic right, straight out of the box.
The Scénic has lost its old boxy shape and gained a fresh, swoopier new look with a much more raked windscreen, much like the current Espace which is not sold in the UK. It also appears to sit higher, giving it the look of a crossover. There'll be a Grand Scénic, too, offering seven seats and considerably more space in the cabin and boot.
Renault has improved interior quality in the Mégane and we can expect it to do the same in the Scénic. Also expect the company to create some innovative new storage solutions, as it has done before.
Skoda Kodiak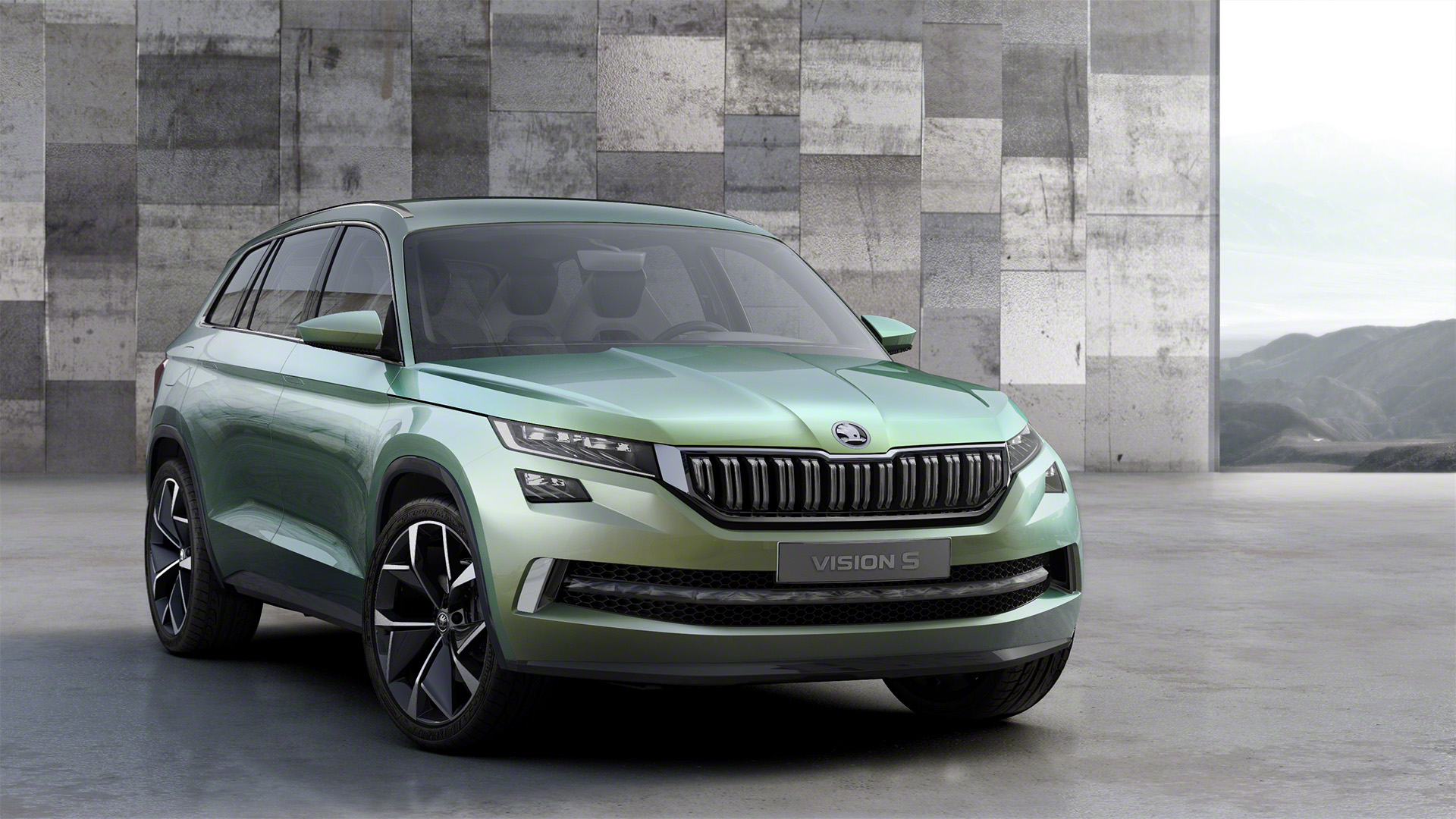 Estimated price: from £25,000
On sale: Early 2017
Skoda knows how to make large cars (witness the success of its Superb saloon and estate models) so it should came as no surprise that it'll be showing this, its new large SUV, at Geneva. Likely to be called the Kodiak, the five or seven-seat vehicle (it will be possible to specify an extra pair of seats) will go up against the Hyundai Santa Fe and Kia Sorento. The cabin will be about the same size as the Superb's, so rear seat space should be more than adequate.
It's not all practical good sense, though. Pictures show the Kodiak to be a swoopy looking vehicle with prominent creases and a clamshell bonnet like a Range Rover. Diesel versions will be the best sellers. There'll be two and four-wheel-drive versions, too.
Volkswagen Up!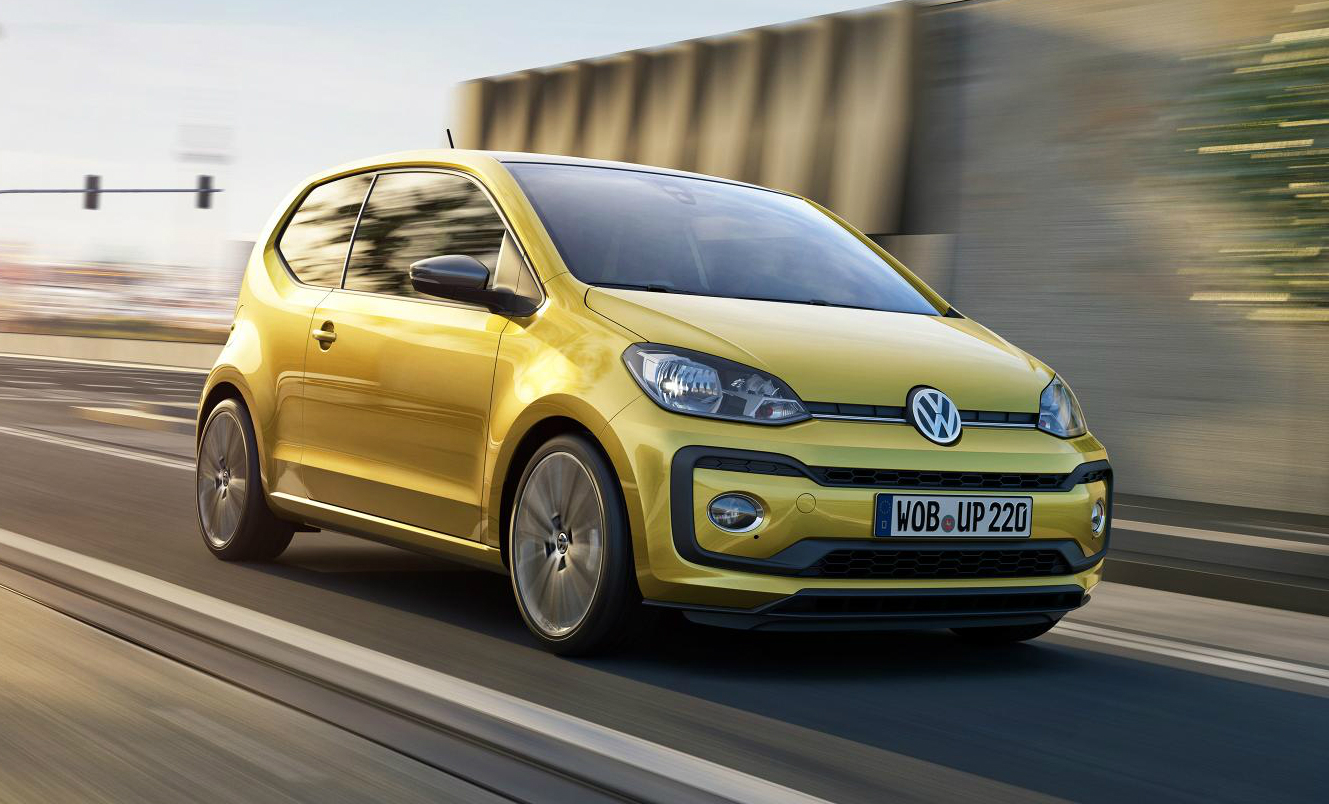 Estimated price: from £10,000
On sale: Summer
It's often all too easy to forget about the smallest member of the family, especially when there are serious distractions to contend with, but post Dieselgate Volkswagen hasn't neglected its up! city car. The pint-size four-seater gets a refreshed look, new BeatsAudio music system and a zesty 1-litre, three-cylinder turbocharged petrol engine with 88bhp.
Catch up with more Geneva motor show news:
---
Browse NEW or USED cars for sale on driving.co.uk
---