Meet the GTC4Lusso — the family-friendly Ferrari that does 208mph
Ferrari's new four-seater could drive some bargain FFs onto the second-hand market
---
Published 08 February 2016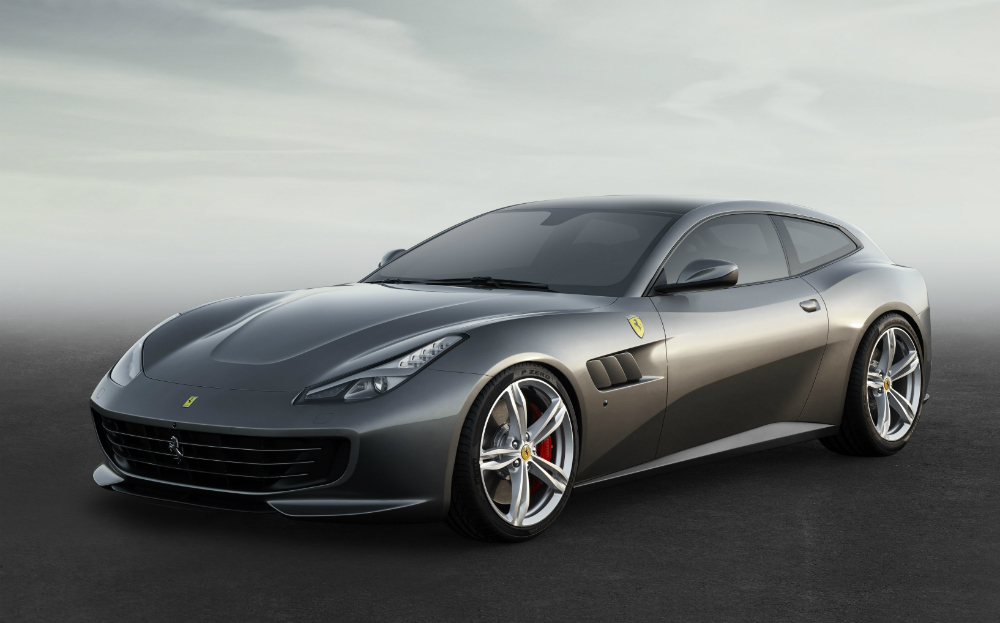 THERE'S NO pleasing some people, especially if they drive Ferraris. The Italian sports car maker has revealed pictures and details of the revised FF, to be called the GTC4Lusso, before its launch next month at the Geneva motor show. And it says that a number of improvements are a response to feedback from younger drivers, who demanded more power, performance and versatility from Ferrari's most family-friendly car.
---
View the used Ferrari FFs for sale on driving.co.uk
---
Powered by a tuned-up version of the FF's 6.3-litre V12, and wearing a more aerodynamic body, the new car sticks to its predecessor's successful four-seats-and-four-wheel-drive formula but adds rear-wheel steering — the first time Ferrari has combined the two systems.
The result, it says, is a more responsive car. The company reckons it will attract more young customers to the brand — who drive more miles than traditional, older owners.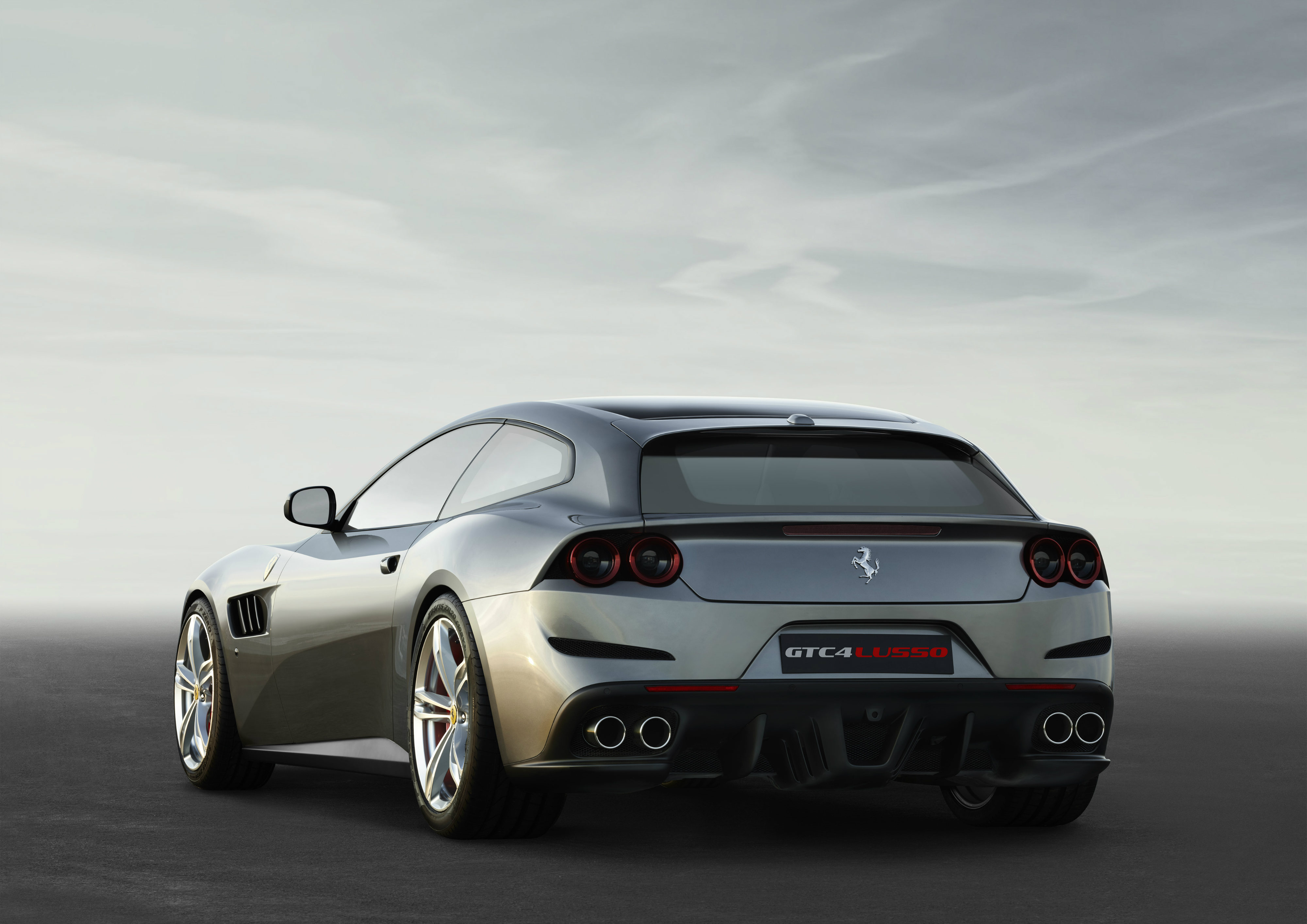 With 671bhp and 514 lb ft of torque produced by its naturally aspirated V12 engine (an increase of 21bhp and 10 lb ft on the FF), the GTC4Lusso can sprint from 0 to 62mph in 3.4 seconds — that's 0.3 seconds faster than the FF — on its way to an unchanged maximum of 208mph. Like the old model, it produces 80% of its torque at 1750rpm, providing what Ferrari calls "superb responsiveness at low revs".
However, it's the surer grip and handling imparted by the combination of four-wheel drive and four-wheel steering with the latest version of Ferrari's so-called Slip Side Control that may impress owners most. According to the Italian company, drivers will "effortlessly handle the GTC4Lusso's extraordinary torque even on snow-covered, wet or low-grip roads".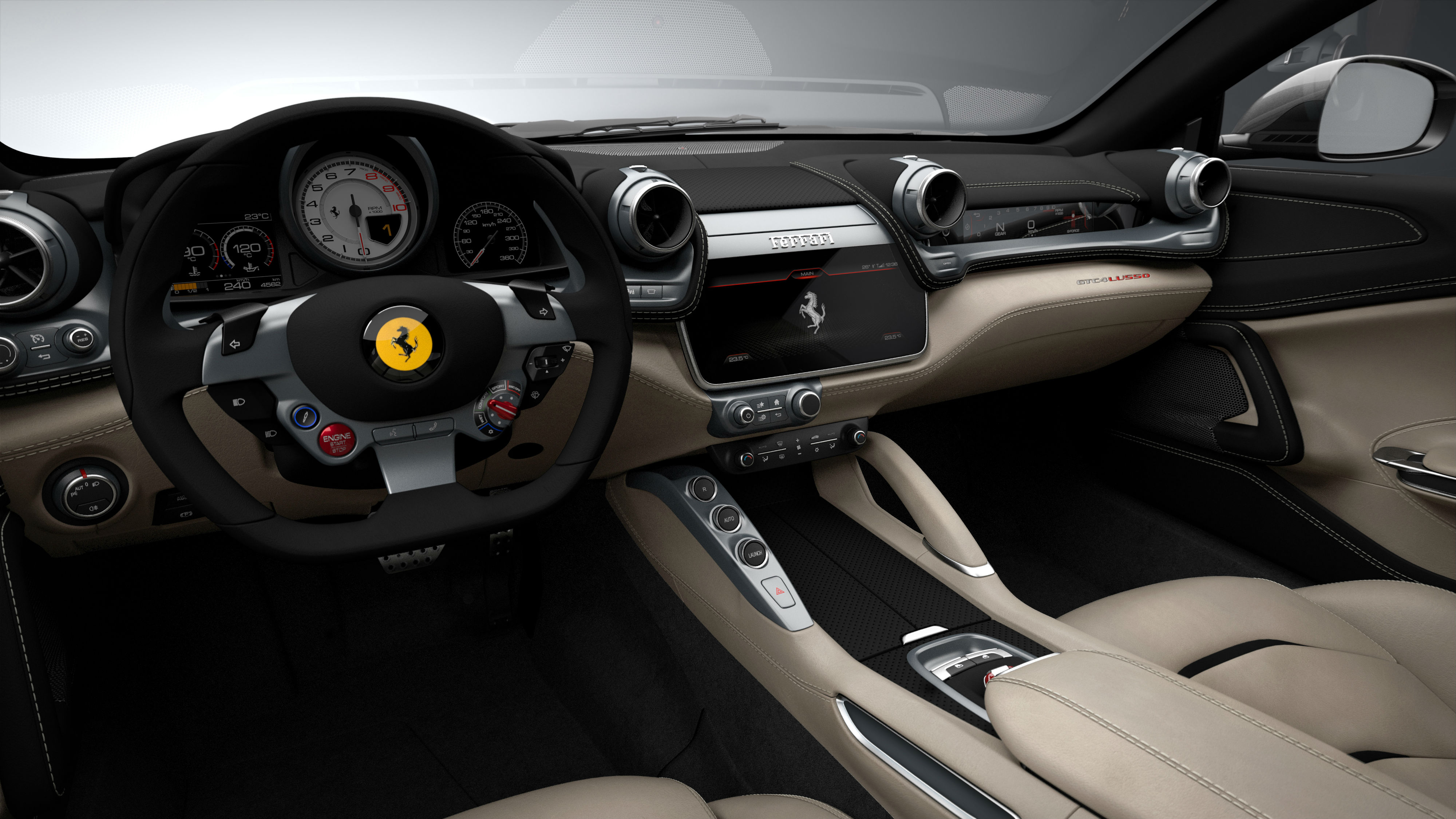 Aerodynamic improvements include a new front grille with built-in air intakes, redesigned air vents on the wing that recall those of the classic 1960s 330 GTC, a roof-mounted rear spoiler and a new diffuser. Ferrari says the combined effect of these features is a drag coefficient substantially lower than the FF's. To put it more simply, it's pretty damn streamlined.
Inside, the GTC4Lusso keeps the FF's high levels of comfort with a spacious cabin and generously proportioned sports seats. The dashboard has a new infotainment system with a 10¼in HD screen. The front passenger gets their own instrument cluster that displays key performance information and incorporates a G-force meter. Let's hope it doesn't encourage too much showing-off in the corners.
Ferrari hasn't revealed the price of the new model but the GTC4Lusso is expected to cost more than the £238,697 FF.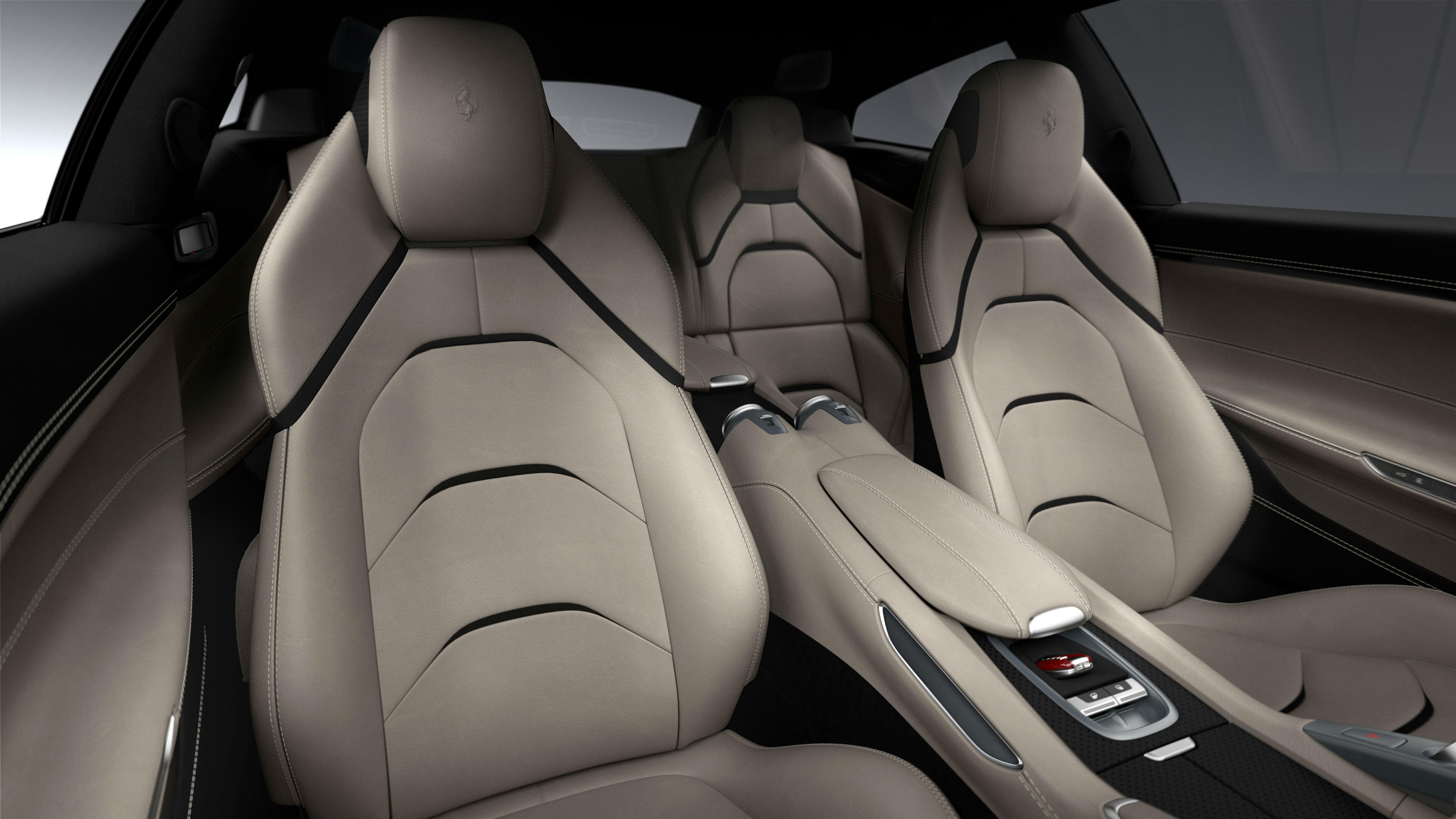 Its arrival is bound to throw fresh attention on its forebear. Ferrari's admission that FF owners typically drive 30% more miles than drivers of other cars in its range raises the almost unprecedented prospect of Ferraris with five-figure mileages and price tags to suit.
A quick look at the vehicles for sale on driving.co.uk revealed one such car: a 11,512-mile FF advertised for £162,990, representing a saving of almost 32% on the current list price. The dealer was also showing a 6,581-mile FF for £171,990 (a 28% reduction).
As FFs age and their mileages grow, and as the GTC4Lusso establishes itself, such savings may become more common, making the FF the bargain Ferrari.
"We've kicked a sleeping troll. What's next, son?" Read AA Gill's review of the Ferrari California T