Latest news: 2015 Los Angeles motor show
California dreaming
---
Published 16 November 2015
Last updated: 19 November, 13.00
THE BRIGHT lights and musical fanfares of the Los Angeles motor show begin on November 17, when the doors open to the press and the car industry.
---
Click to read car REVIEWS or search NEW or USED cars for sale on driving.co.uk
---
Many of the new cars on show will go on sale in Britain. Here, Driving previews the latest models from some of the world's biggest manufacturers, including BMW, Fiat, Land Rover and Mercedes. We will continue to update this page when further announcements are made, up to the show's opening tomorrow.
BMW 330e PHEV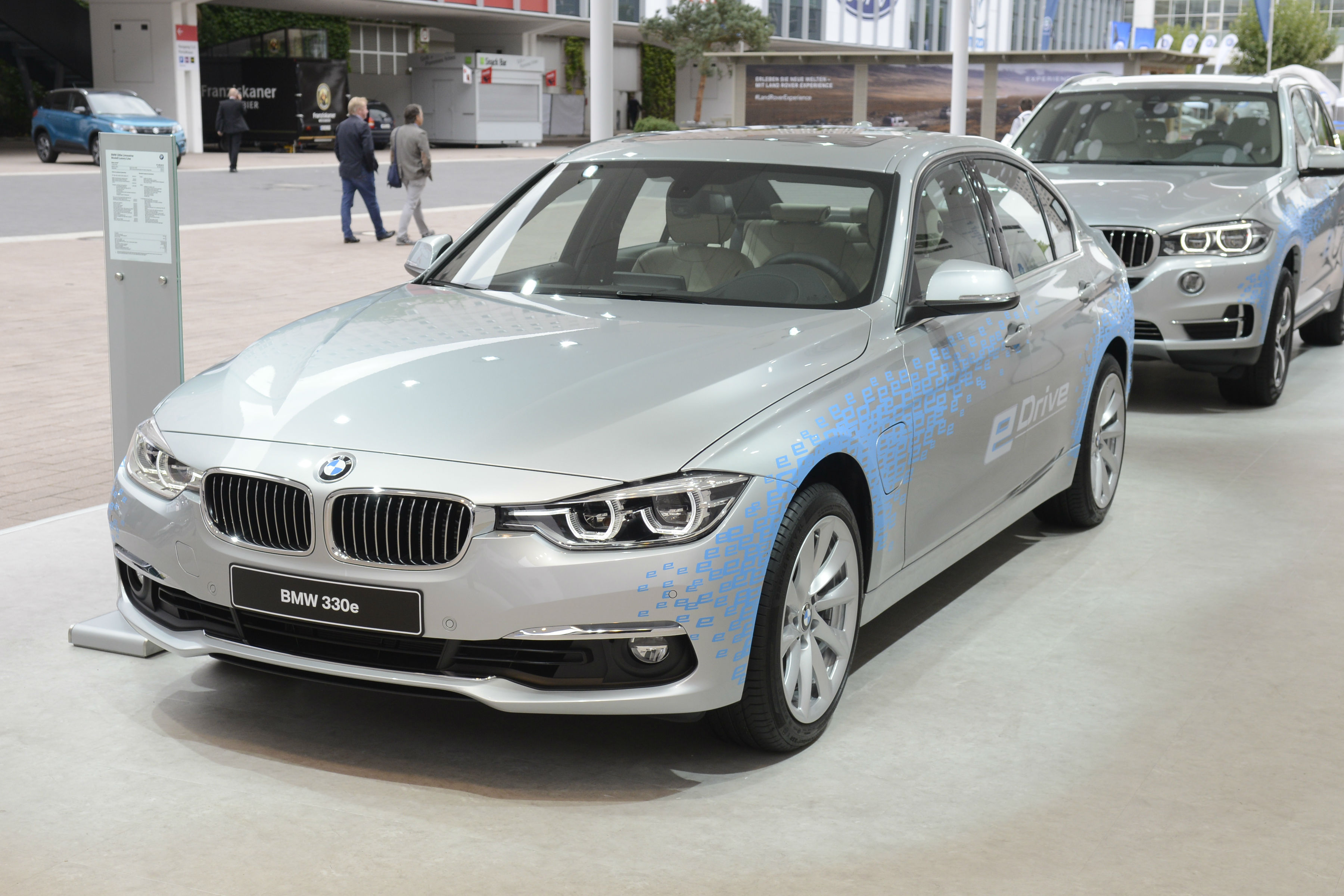 As the row over the emissions of diesel-powered cars rumbles on, hybrids are attracting more interest from British drivers. BMW plans to introduce a range of plug-in hybrid models featuring petrol-electric powertrains. One of the first will be the 330e PHEV saloon, which features a 181bhp 2-litre petrol engine and an 80kW (107bhp) electric motor.
The motor's battery can be charged from a mains electricity supply and is said to offer an all-electric operating range of about 25 miles. Officially, the car manages 148mpg and emits 49g/km. The company says it is exempt from the London congestion charge and should be eligible for the government's plug-in car grant. It goes on sale next year, priced £33,935.
Fiat 124 Spider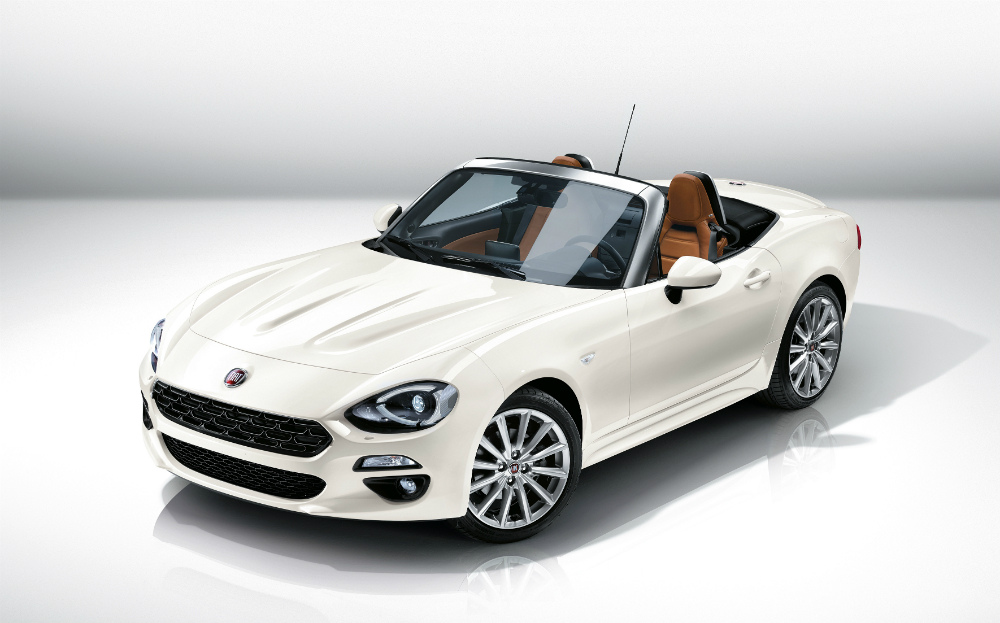 The Fiat 124 Spider went out of production in the mid-1980s, but the good news is that Fiat is bringing the two-seat roadster back to life with an all-new model based on the front-engined, rear-wheel-drive platform of the Mazda MX-5.
It will have an engine from the Alfa Romeo and Fiat range — a 1.4-litre, 138bhp four-cylinder turbocharged unit — and will go on sale toward the end of next summer; it's likely to cost £20,000 in Britain. Further further details and pictures are available here.
Infiniti QX30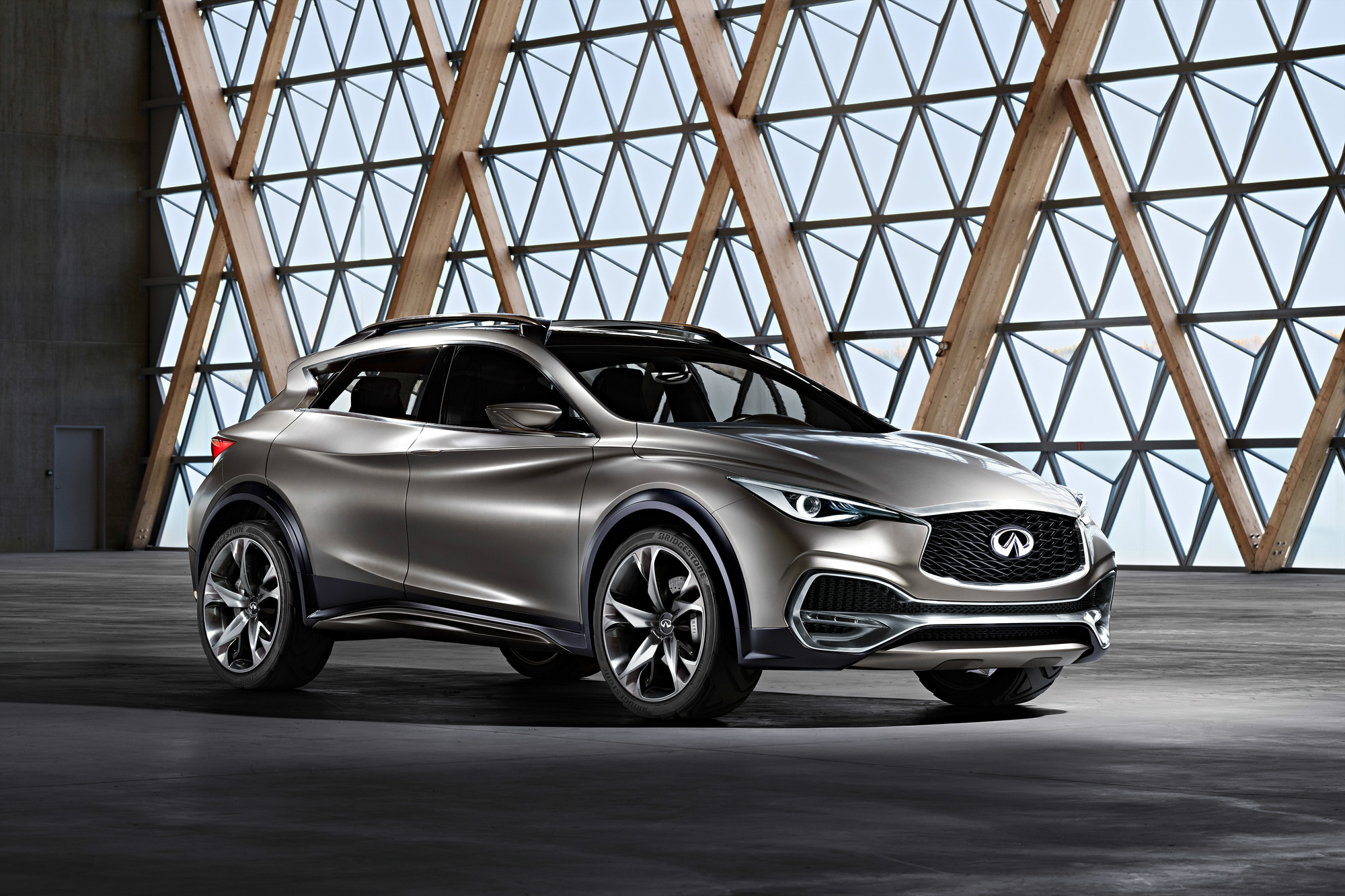 The Infiniti QX30 is a new crossover car, similar in size to the Mercedes GLA. It's expected to go on sale in Britain early next year, and will compete with models such as the Audi Q3 and BMW X1. Those cars start at between £24,000 and £25,000, whereas a Nissan Qashqai can be had for less than £19,000, which gives Inifiniti (the posh arm of Nissan) an opportunity to bring a temptingly priced upmarket crossover to British drivers.
Lamborghini Huracan LP580-2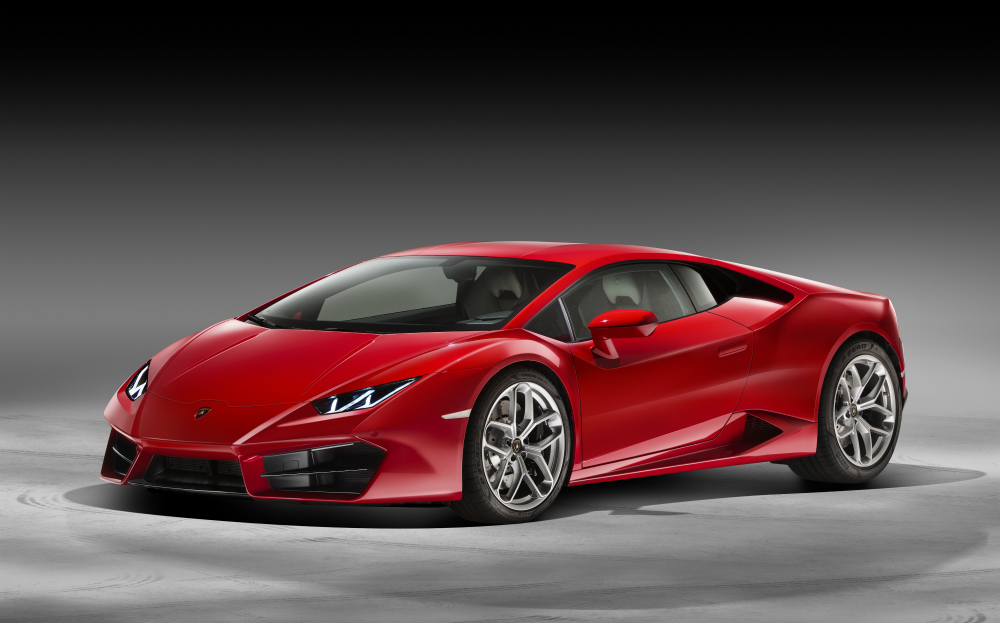 Stephan Winkelmann, the Italian supercar maker's chief executive, revealed the new Huracan LP580-2 at the Los Angeles motor show. What does the name signify? Well, the '2' denotes that its two-wheel drive, or more significantly, rear-wheel drive, making it more exciting and challenging to drive than the standard, four-wheel-drive Huracan.
Will it answer criticisms that Lamborghini had gone soft as it sought to expand its sales? We'll have to drive it to find out. But for all the details of the 572bhp, V10-powered purists model, read our story here.
Range Rover Evoque convertible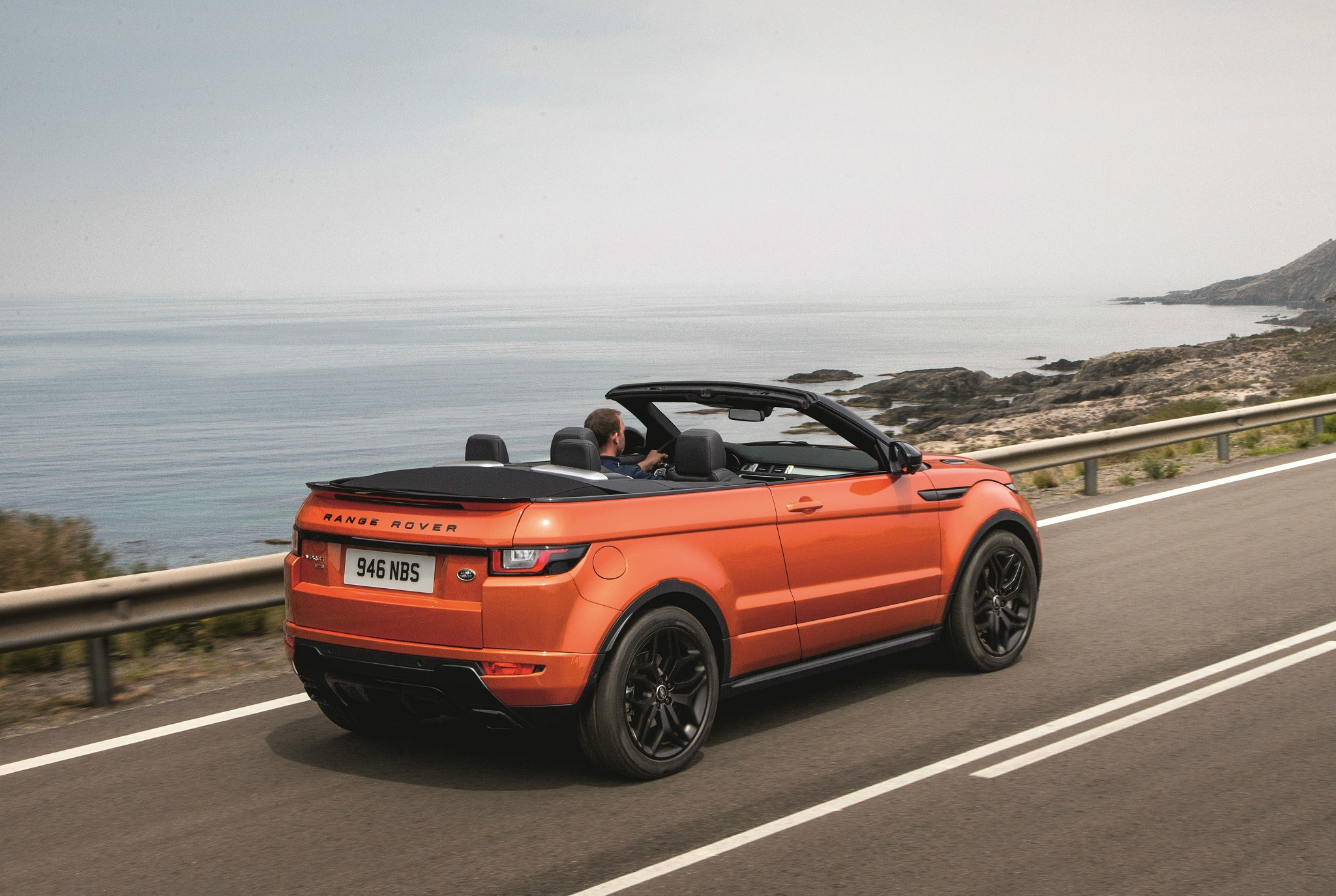 Mixing a stylish convertible for the girl or guy about town with a rufty-tufty off-roader may seem about as sensible as wearing high heels on a sponsored hike, but Land Rover is adamant there is a demand for an SUV with a difference, one that is as at home on a warm evening on Sunset Strip as it is dragging a trailer-load of surfboards across a beach. Enter the Evoque convertible, which will go on sale in the spring, priced at a hefty £47,500.
That buys a TD4 HSE Dynamic model, which is powered by a 2-litre turbodiesel engine with 178bhp that is said to return up to 55mpg and emit 149g/km. A 236bhp petrol-powered model will also be available. The Evoque convertible seats four and the electrically powered fabric roof is a far cry from the manually operated affair of the late-1990s Freelander Softback.
Mercedes GLS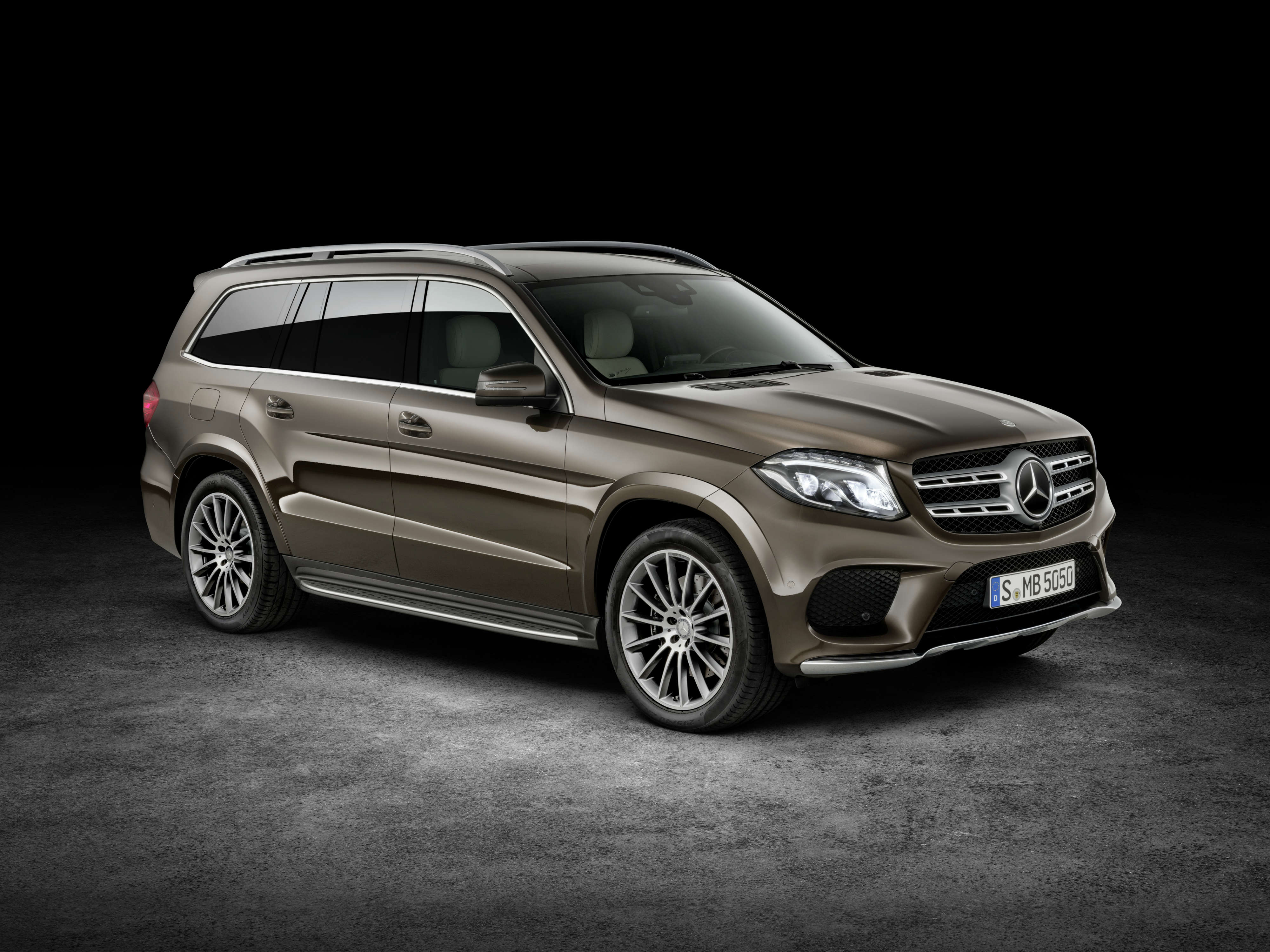 Drivers who believe in the "bigger is better" mantra will be drawn to the Mercedes GLS. Essentially an updated version of the GL, it is the largest SUV in the German car maker's range. The GLS seats up to seven people and will cost from £69,100 when it goes on sale in March.
Three models will be offered in Britain: the GLS 350d 4Matic in AMG Line or Design Line trim and the high-powered Mercedes-AMG GLS 63 4Matic. Later in the year a plug-in electric hybrid version, the GLS 500e, will be added to the line-up. Details of the revised GLS, and key options, are here.
Mercedes SL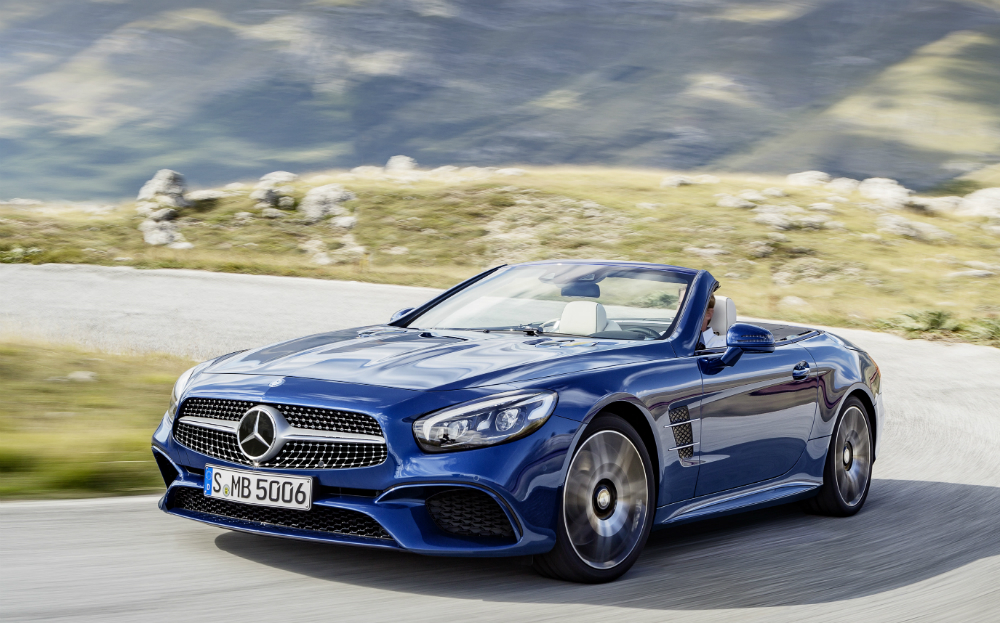 Anyone who was just about to spend upwards of £73,500 on a Mercedes SL should apply the brakes to the deal and decide whether they would be better served by the new version of the SL, which goes on sale in the summer.
The current range of V6, V8 and V12 petrol engines is likely to be carried over, but a nine-speed automatic gearbox will be made available. The styling changes are subtle, but then the SL is a subtle, luxurious roadster rather than an attention-seeking, rip-snorting sports car. Further details can be found here.
Porsche Cayman GT4 Clubsport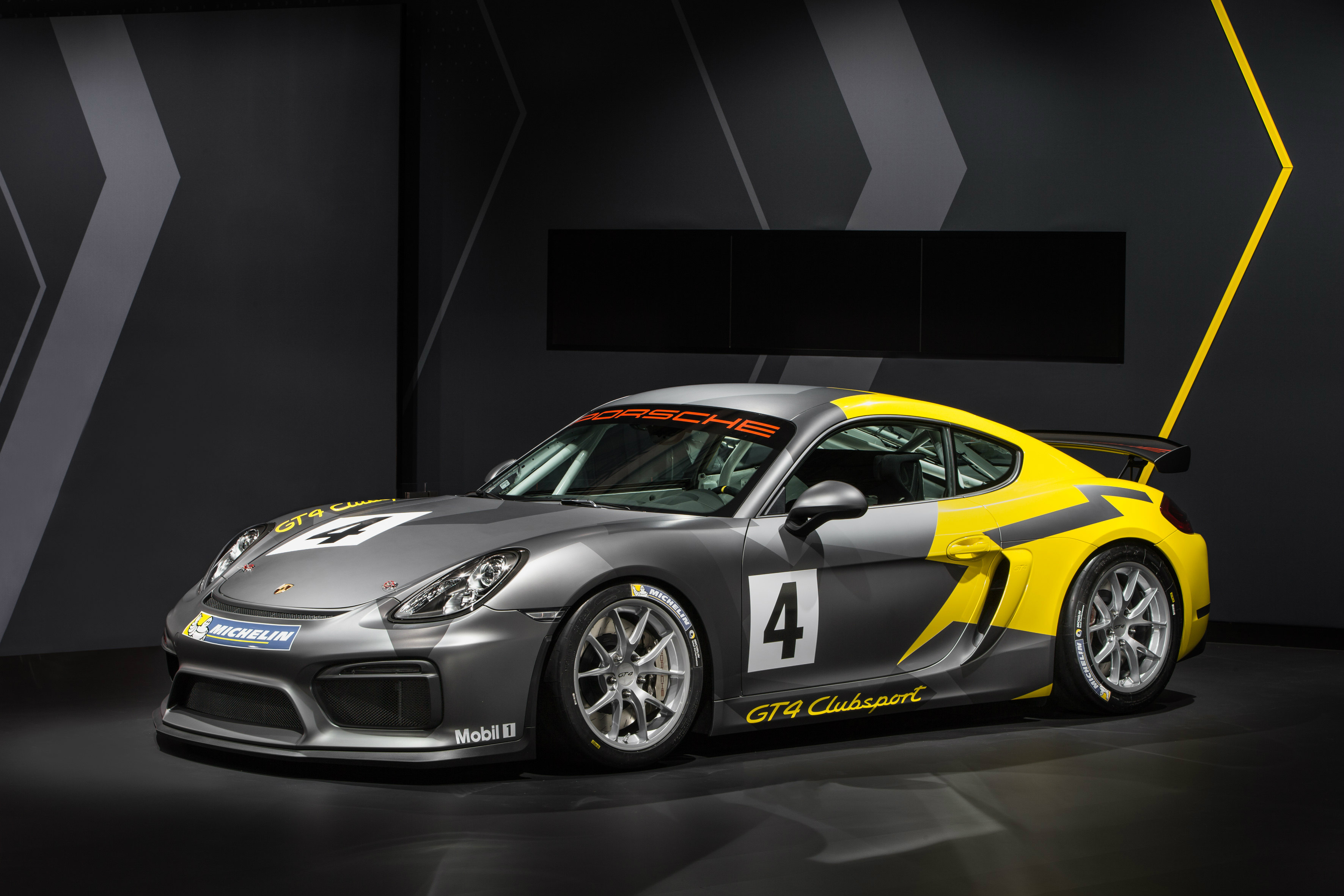 The Clubsport version of the much-hyped Cayman GT4 isn't a car drivers could go out and buy from their nearest Porsche showroom. It's a race-prepared version for professional drivers who want to do battle in sports car championships. Some Porsche fans are speculating that the car could lead to an even more extreme RS version of the GT4, but that would doubtless put a lot of noses out of joint — those of drivers who have just paid almost £64,500 for a GT4, for instance.
"Porsche has got to forget G-forces and think about the G-spot."
Jeremy Clarkson reviews the Porsche Cayman GTS
---
Click to read car REVIEWS or search NEW or USED cars for sale on driving.co.uk
---