Spot the difference: the revamped 2016 Mercedes SL and GLS
Subtle refinements for a posh pair
---
Published 19 November 2015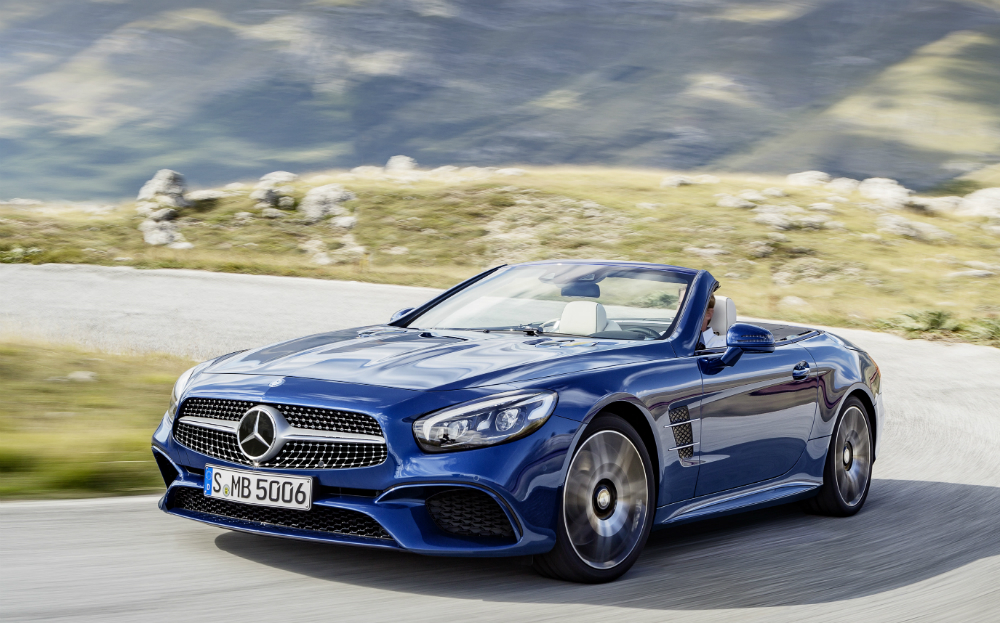 JUST AS most successful facelifts are a nip here, a tuck there and some discreet straightening of the nose, so the best midlife car makeovers are restrained and subtle. Mercedes is something of a master of the facelift, and its restyled 2016 SL roadster and GLS luxury SUV are no exceptions to its record of tasteful revamps.
---
View the used Mercedes for sale on driving.co.uk
---
The designers have waved their magic wand over the SL's bumper, bonnet and grille, but the engine range — a selection of V6, V8 and V12 motors — remains largely unchanged, bar a slight boost in power for the SL 400's V6 and the addition of the German company's latest nine-speed automatic gearbox.
Fittingly for a luxurious tourer that one could imagine winding its way through the Italian Alps, Active Body Control and a feature known as a "curve tilting function", which helps the car's suspension prevent body roll, as well as pitch and dive, will be available when it goes on sale in January.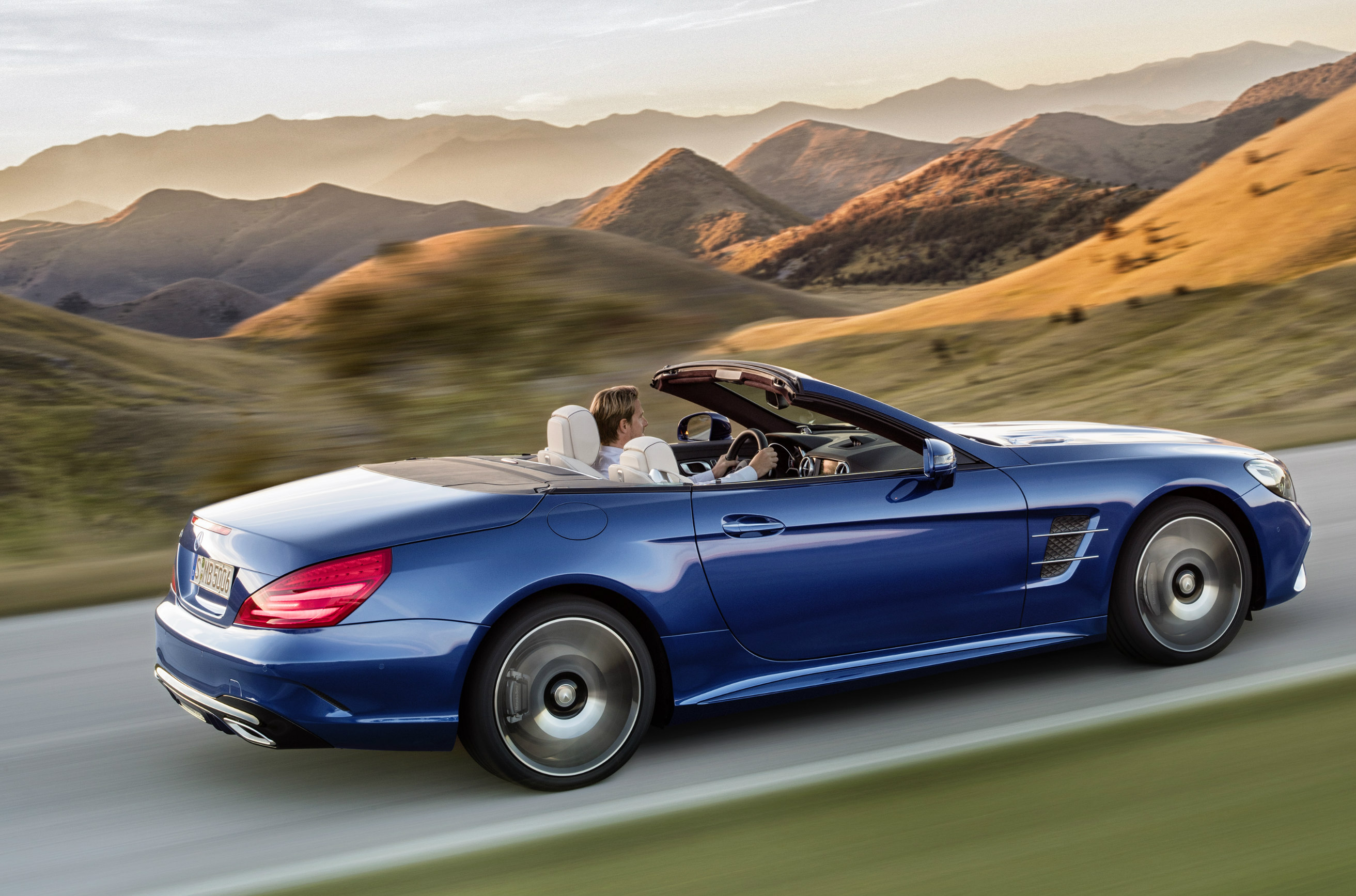 From two seats to seven, and the GLS — formerly the GL. Mercedes has wisely taken the opportunity to refresh its largest SUV as the Bentley Bentayga, latest Audi Q7 and second-generation Volvo XC90 arrive in British showrooms.
Mercedes refers to it as the "S-class among SUVs", which may help to explain why even the least expensive version costs £69,100. It comes loaded with equipment and offers the straightforward choice of a diesel engine, for the GLS 350d, or a fire-breathing twin-turbo V8 petrol, for the GLS 63 AMG.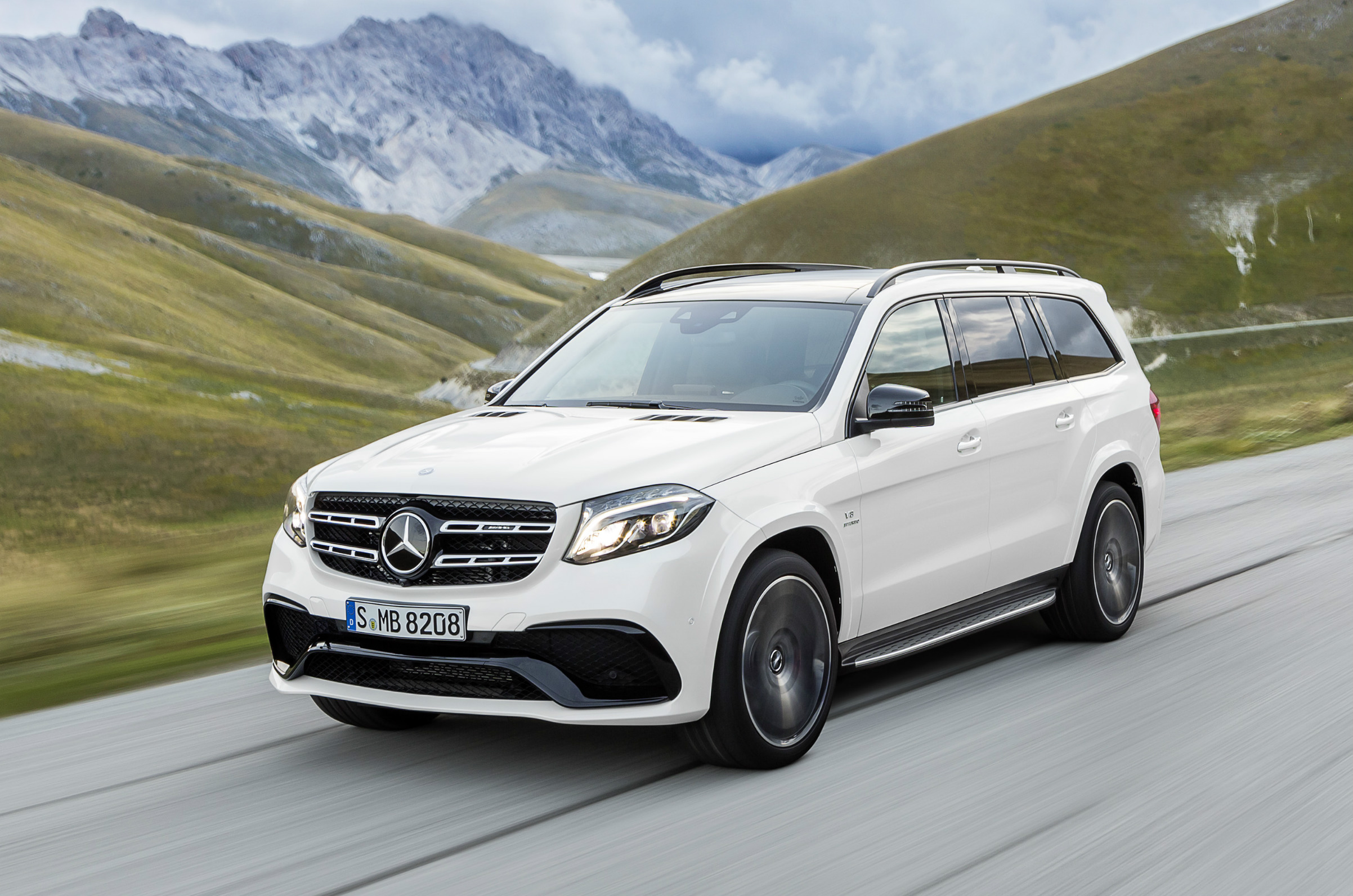 An optional off-road package for the diesel models adds a centre differential lock, a low-range gearbox, reconfigured driver aid systems and increased ground clearance settings for the air suspension system. It costs £1,985. Another option many SUV drivers will appreciate is a tow bar: an electrically operated setup for the GLS costs £950.
"C'mon, sport, let's have a family-friendly mud wrestle."
Battle of the super SUVs: 2015 Audi Q7 vs BMW X5 vs Volvo XC90