Jeremy Clarkson loves Range Rovers so much he'll ignore the new one's biggest problem
They're as much a part of the family as a dog, he says
---
Published 10 January 2021
IN DRIVING.CO.UK's roundup of the most exciting cars set to arrive in 2021, we noted that the Range Rover would be undergoing a comprehensive revamp in 2021. As the car against which Jeremy Clarkson measures every other SUV, we considered that at some point this year our esteemed columnist would be required to re evaluate his yardstick.
Well, apparently he couldn't wait and in today's Sunday Times Magazine, Clarkson reviews the current Range Rover. Though really it's a puppy dog tale.
"I was out in my woods the other day when, out the corner of my eye, I spotted what looked like a fox darting into one of my pheasant pens," he begins.
Luckily Clarkson wasn't armed, as what had originally looked like a pheasant-pilfering fox was in fact just a hopelessly lost spaniel that had slipped its owner.
Clarkson couldn't see its owner but located the collar and found the dog's name (Rory) and a phone number, though it went straight to voicemail. He thought it best to look after the Rory until the owner could be contacted, but how to get it back to the farm?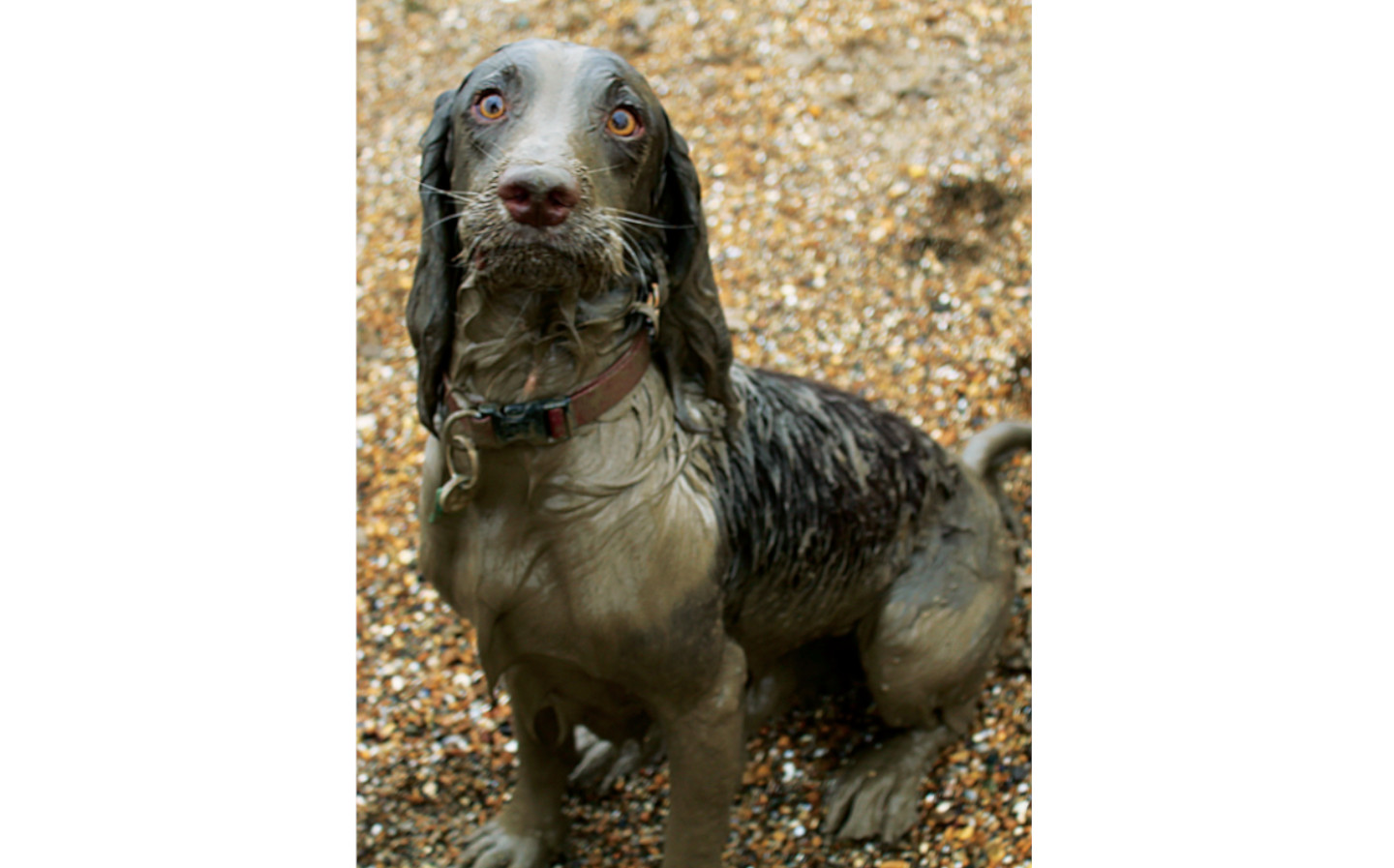 All three (yes, three — although only two are Clarkson's) of the Range Rovers that reside on Diddly Squat were out of action, which means a major focus of the article is on Range Rover reliability.
The writer claims that his have been as reliable as John Terry (which, for non-footballists, means it is reliable, apparently), though "one or both" turbos and the intercooler had recently failed in his 13-year-old workhorse. Meanwhile, a second was running errands in Norfolk, while the third, a 2016 Range Rover Vogue SE, had been involved in an accident a day earlier (with someone else at the wheel).
But — and here's the point — he believes it is too plush to carry a muddy dog across a farm. The brand new Range Rover test car that Clarkson also had on loan at the time is more luxurious still, and so even less suited to dirty work.
"There are glass screens for all the controls and new, softer, wider seating, which is upholstered in the finest leather," Clarkson points out.
"It can be used, of course, for uprooting trees and transporting logs and pulling stranded tractors out of the ditch, but you wouldn't, any more than you'd play football with that Louis Vuitton ball that was recently offered online for more than £4,000."
Piling a mud-caked dog into this car was not an option, then.
But that is the only issue with the new Range Rover, Clarkson thinks. In fact, he reckons it's even better than its predecessor.
The engines on the new generation are for the most part smaller than the ones on the outgoing model, but thanks to a range of mild-hybrid setups that provide a few extra horsepower, the new Range Rover is more powerful than ever but can manage "about 30mpg".
"Greta Thunberg should get one," reckons Clarkson.
Even more impressive is the ride. Despite the fact that Land Rover insists the suspension on the new Rangie is the same as the one on the old one, Clarkson thinks that the new version is even more comfortable and more fun.
"I'm not suggesting it's a Mazda MX-5 or a Porsche 911," he qualifies. "It's not fun like that. But it is a hoot to zoom along at a fair old lick in something that weighs more than Lincoln Cathedral."
However, the Range Rover can no longer be said to achieve the purpose for which it was conceived — to be a car rugged enough to shove a muddy dog in, but regal enough to show up to dinner in. It's better than ever at the latter, which has made it lacking in the former. Land Rover could point to other models in its range for farm work, but Clarkson doesn't want a Discovery or Defender; he wants a Range Rover.
Which brings us back to Rory. After piling into the most appropriate working vehicle Clarkson had on his farm — a six-wheeled, ex-army Supacat — Clarkson got the dog back to his cottage, fed him some stew he had made the night before, and tried once again to call his owner. This time a woman picked up, and he could hear a little girl in the background sobbing and asking, "Is it Rory? Is it Rory?"
After saying he had the dog, Clarkson was the recipient of "possibly the nicest sound I've ever heard. The sheer joy of a little girl finding out that her lost dog is safe and well."
As he was in such a good mood, and realising he sees the old Range Rover as his Rory, Clarkson decided to fix its engine — no matter the cost. And despite the fact that it's no good on a farm, you can guess how many stars out of five were awarded to the Range Rover test car.
To read Clarkson's review of the Range Rover in full, head to The Sunday Times website or grab a copy of this weekend's Sunday Times Magazine.
Tweet to @ST_Driving Follow @ST_Driving
If you enjoyed reading about Clarkson's Range Rover review, take a look at his review of the 2018 Range Rover Velar.