The Fixer: Land Rover drivers share their experience of poor reliability and customer care
"We felt like guinea pigs"
---
Published 08 September 2016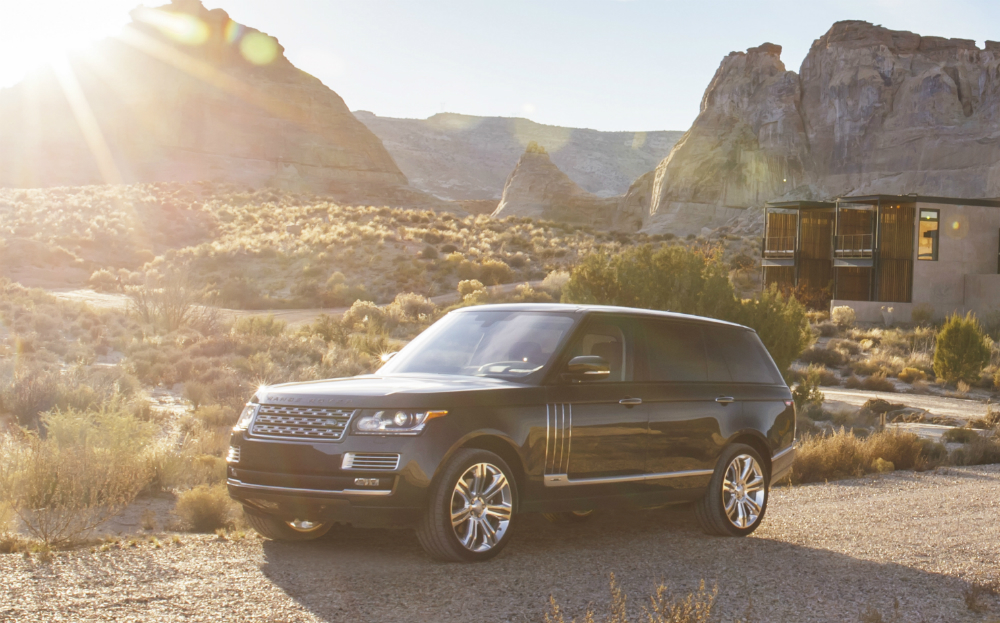 FOR A luxury car that comes loaded with toys and carries a price tag to match, Range Rovers are leaving some customers disappointed. A report in Driving  (The Sunday Times Magazine, July 3) on electronic glitches that have afflicted the Range Rover prompted readers who had experienced similar problems, detailed below, to get in touch.
The customers say that the car maker is failing to iron out all the bugs from new models before it sells them. That's a serious concern, especially when you consider that adverts for the model used to carry the line TheBest4x4xFar. There's a lot at stake for the parent company, too.
Jaguar Land Rover will launch its fifth version of the Discovery later this month, at the Paris motor show and the advertising campaign has already begun as the British-based firm attempts to lure buyers who are hovering outside Audi, BMW, Mercedes and Porsche showrooms.
---
Browse NEW or USED cars for sale on driving.co.uk
---
The company says the latest Discovery comes with gadgets that no competitor offers. One such feature includes an app that allows all five back seats to be folded or raised from a smartphone. But will these gadgets work?
If you have experienced problems with your Range Rover or Land Rover, or any other make and model of car, contact us at carclinic@sunday-times.co.uk.
Range Rover's short circuit: It felt like we were being used as guinea pigs
Oliver Hagger, a ship broker, took delivery of his Range Rover in March 2013, impressed by the fanfare aound the launch of the all-new version the previous August.
His SDV8 Autobiography came with lots of advanced features including an expensive aluminium monocoque which reduced the car's weight, a new generation of engines, a clever four-wheel drive system and all manner of luxury features.
After two months of moderate use, however, the car's electrics went "haywire" while Hagger's former wife was driving.
"She had no lights or indicators, and the digital instruments were just a blank screen, so she couldn't know how fast the vehicle was travelling," he explains. "It was alarming. She phoned our local Land Rover dealer, and they advised that she switch the car off, then restart it. That seemed to do the trick."
The same problem occurred on two further occasions while Hagger's wife was driving. Then it happened to him, and he called Land Rover's recovery service to have the Range Rover taken away for inspection.
After a health check at Hardwoods Land Rover, in Edenbridge, Kent, it was given a clean bill of health but shortly after being returned, the car suffered the same electrical meltdown.
"This time I told them in no uncertain terms to take the car away and ensure it was fixed before returning it to me," says Hagger. "They had the car in the workshop for at least two weeks."
Hagger says that after stripping out the cabin's headlining, the engineers found that a pinched wire was causing the electrical system to short out.
That was the end of the electrical faults but the repaired Range Rover was returned with oily fingerprints all over the headlining, so it had to go back to be given a valet, and there were other subsequent failures that resulted in recovery by Land Rover Assistance.
In the end, Hagger decided to exchange his Range Rover. "I liked the car, when it all worked. But it felt as though we were being used as development engineers, guinea pigs if you like, as Land Rover hadn't finished developing the vehicle."
Range Rover loses its cool: The fault was annoying, the service was inexcusable
Tim Bertin, a London-based company director, has owned Land Rovers "of one sort or another" since 1998. In 2009, he decided to upgrade to a Range Rover. It was a move that made him question his faith in the British company.
In early 2010, the engine's fans started to play up. "They'd switch on, and stay on, for no apparent reason," he recalls. Westover Group, the Christchurch-based Land Rover dealer he bought the car from, said it was unable to replicate the fault.
It wasn't until a chance encounter with an owner of the same make and model of car that a potential fix was suggested. "This chap's Range Rover sounded as though it had suffered the same problem as mine. His dealer had found that minute fractures in the insulation around the electric fan's wiring was causing it to trip the switch, and because the fan was always live, it would always run, even with the car switched off."
To make matters worse, that summer the air conditioning stopped working. Westover's technicians identified the problem, but Bertin was told there were no spare parts available. The supplier "had gone bust".
Bertin became frustrated. "Land Rover didn't seem to care," he says. "I was having to drive around with the windows open, which hardly seemed appropriate for the car and amount of money I'd paid for it. So I suggested that the dealer salvage the required spares from any other similar model."
At this point, Bertin wrote to Land Rover to express his dissatisfaction. Simultaneously, Westover pushed the manufacturer to step in and help. Land Rover finally agreed to replace the car.
"They took the same make and model from the production line, which had been ordered by another customer with optional extras over and above my car's spec, and asked me to pay the difference."
Bertin was happy with the outcome but the experience left a bitter taste.
"Things go wrong, I accept that. But there's a saying: good service makes up for bad food, but good food can't make up for bad service. That was how I felt my experience had been when dealing with Land Rover."
What should you do?
Advice from our expert, Tim Shallcross
You can re-boot many car electronic systems by turning off the engine, locking the car and waiting about 20 minutes before re-starting.  It certainly won't do any harm, it may be an immediate cure, but it won't have fixed the underlying fault.
Our readers' problems — a twisted wire in the roof and a faulty fan cover — are typical of intermittent faults in that they are hard to find and time consuming, so a workshop might need some pushing to get to the root of the issue.
Make yourself difficult to fob off. Write down exactly what happened along with the date, time & circumstances: were you driving steadily, starting, stopping?  Was the engine cold or warmed up? Did any warning lights come on?  Give this to the service department and make it clear that you expect a jargon free report on what was wrong when you collect the car.  A fault has a cause and until it's found, it isn't fixed.
If you're not satisfied, complain in writing to the dealer principle – the boss – and insist on a proper investigation. If parts aren't available, ask for a fully working car until they are; it is what you paid for.
The law's on your side: the Consumer Rights act makes it clear that the company which took your money is the company responsible for making sure the car works properly, so stick with the dealer and don't accept any excuses that the manufacturer won't do anything.

TIM'LL FIX IT
Tim Shallcross used to train AA patrols to fix cars. Now he advises the Institute of Advanced Motoring — read more from Tim here.
Have you had problems with your Land Rover? Or trouble with another make of car? Let us know in the comments below, tweet us @ST_Driving or email us at carclinic@sunday-times.co.uk with subject line "The Fixer".