Letters of the week, June 28
The issues that got you talking this week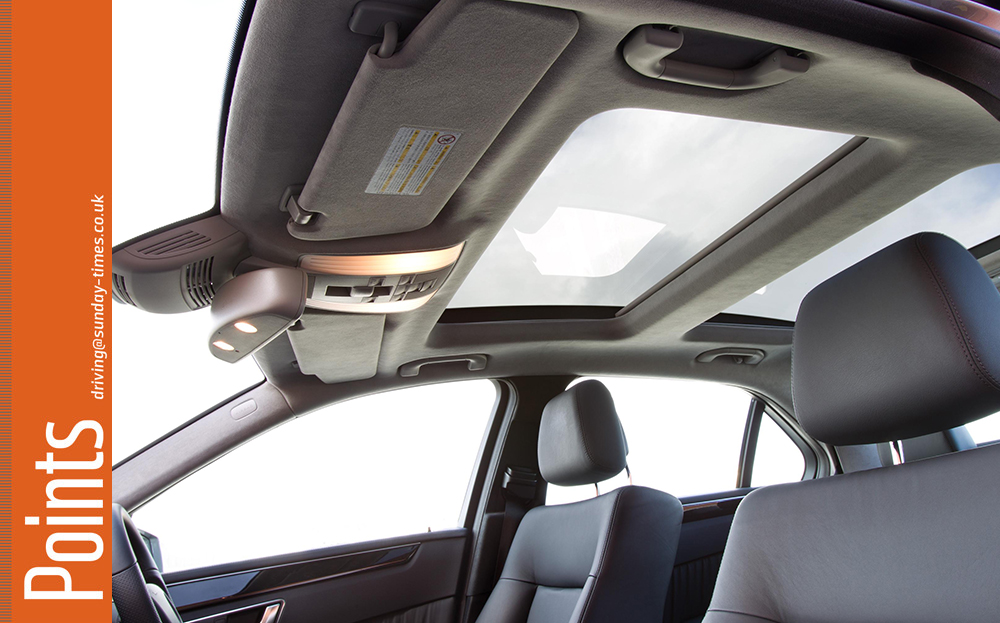 Shining example
Like several other correspondents, I have suffered from the enthusiasm for high pricing at Mercedes ("Body shot", Points, last week). I recently had to go to a local dealer because the sunroof on my E-class wouldn't close all the way automatically without my keeping a finger on the button. Its response was to suggest that the sunroof would need dismantling to ascertain the cause — at a cost of between £2,000 and £2,500.
It seemed a lot, given that the sunroof worked perfectly well otherwise. So I bought some Teflon grease spray for less than a tenner, protected the headlining with a bit of handheld cardboard and did the job myself in two minutes.
Ben Lenthall, Osmanville, Basse-Normandie, France
---
Click to read more REVIEWS or search NEW or USED cars for sale on driving.co.uk
---
Difference of opinion
Having mistakenly put the wrong fuel in my Land Rover, I got a quote to fix it from two dealerships. The cost itself was eye-watering, but more illuminating and shocking was the £2,500 difference in estimates for exactly the same repair — from dealerships within five miles of each other.
Geoff Hulme, Bowdon, Greater Manchester
Exhaust options
Howard Day's experience with Mercedes, which quoted him £611.76 for an exhaust bracket ("Extortion bracket", Points, June 14), was considerably less bad than our experience with Ford.
My wife's 04-plate Focus failed its MoT because of a broken exhaust bracket. The service reception staff claimed that they were not insured to carry out welding so needed to charge us £1,600 for a new exhaust.
We went to an independent garage in the area and, £70 later, had a repaired bracket — and an MoT.
Stuart Mayhead, Middlewich, Cheshire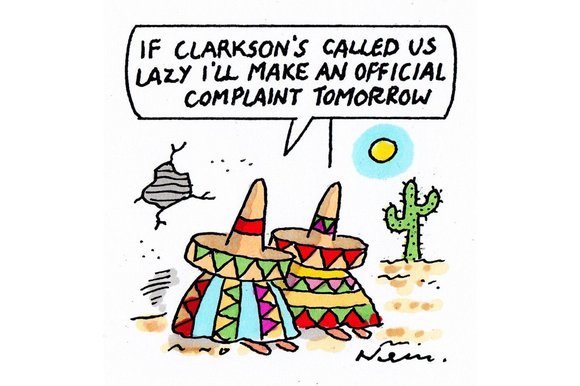 Diplomatic incident
At last, a foreign diplomat who shows an understanding of Jeremy Clarkson's somewhat dubious sense of humour ("The Spanish embassy writes", Points, last week) and counters it with just the right balance of factual critique, humour and irony. Excellent riposte, Inmaculada Lopez (the Spanish embassy's economic and commercial counsellor). Ambassadors from Argentina, Mexico and other countries, please take note.
Nick Dyer, Newton St Cyres, Devon
DVLA generosity
Whatever next? I understand from the Driver and Vehicle Licensing Agency that it has scrapped the yearly £25 charge for extending the retention period for cherished numbers. Well done.
Anthony Birch, London
---
Click to read more REVIEWS or search NEW or USED cars for sale on driving.co.uk
---