The best new cars to buy in 2022
From superminis to large off-roaders
It's getting harder than ever to choose a new car, with decisions to be made that wouldn't have crossed the minds of car buyers twenty years ago. Finding the best new car to buy can be a minefield.
Is it best to stick with petrol and diesel or buy a battery-electric model? Is a hybrid or plug-in hybrid car a good halfway house? Crossover, hatchback or old-fashioned estate?
Thankfully, there are several cars that, by dint of their virtues, stand out from the pack, making the decision quite a bit easier. Whatever kind of car for which you're in the market, Driving.co.uk's curated list of the best cars to buy in 2022 has you covered.
City car: Fiat 500e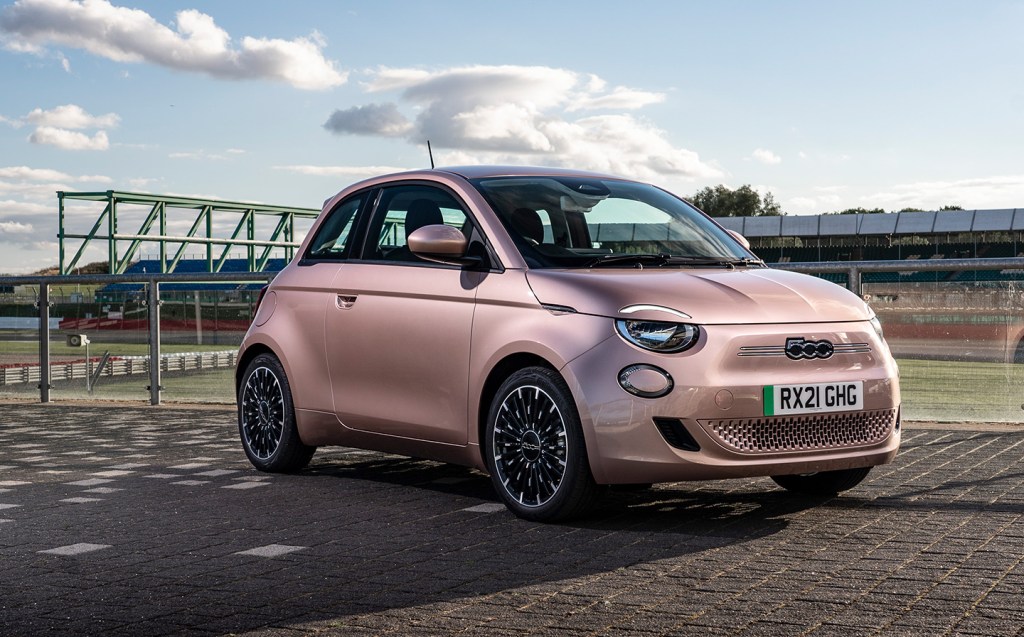 Price: From £23,835
Everything that made the 2007 Fiat 500 such a hit, but modernised and electrified, the new Fiat 500e is an achingly stylish city car and a doddle to drive around town. Even better is the fact that, with a pure-electric powertrain, what was already an excellent city car has now been future-proofed against low- and zero-emission zones.
Pros:
Effortlessly stylish
Tiny turning circle
Zero emissions
Cons:
Not the most spacious option
Gets a little pricey with extras
Less than 200 miles between charges
Supermini: Vauxhall Corsa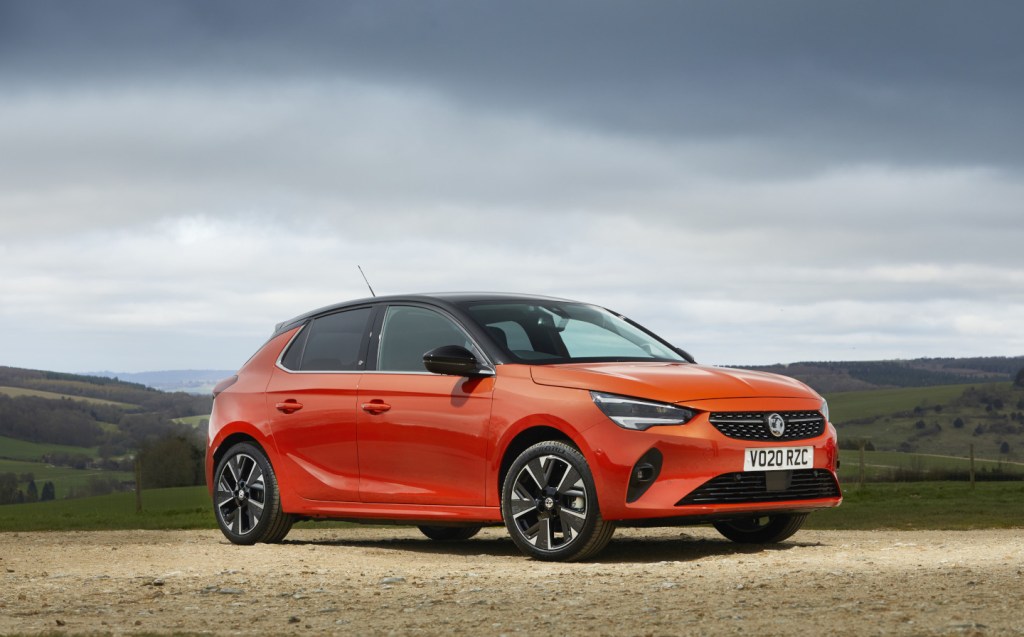 Price: From £17,330
The Corsa was the UK's best-selling car last year, knocking Ford off top spot for the first time in decades — and deservedly so. Possibly the best-looking Corsa to date, the latest version is a well-made, good-value product that comes in petrol, diesel and pure-electric forms, meaning there's something for everyone.
Pros:
Well equipped
Plenty of space
Efficient powertrains
Cons:
Confusing infotainment system
Lower safety rating than some rivals
Poor resale values
Family car: Ford Mustang Mach-E
Price: From £47,530
Outright car of the year at The Sunday Times awards in 2021, the Ford Mustang Mach-E is a fine all-rounder, doing no disservice to the Mustang moniker with decent looks, excellent handling and loads of performance on tap. Oh, and it's electric with 150kW rapid charging capacity and up to 379 miles between charges.
Pros:
Great to drive
Superb interior
Good battery range
Cons:
Build-quality lacking at times
"That's not a real Mustang" bores
Ride a bit harsh
Medium family car: Volvo V60 Recharge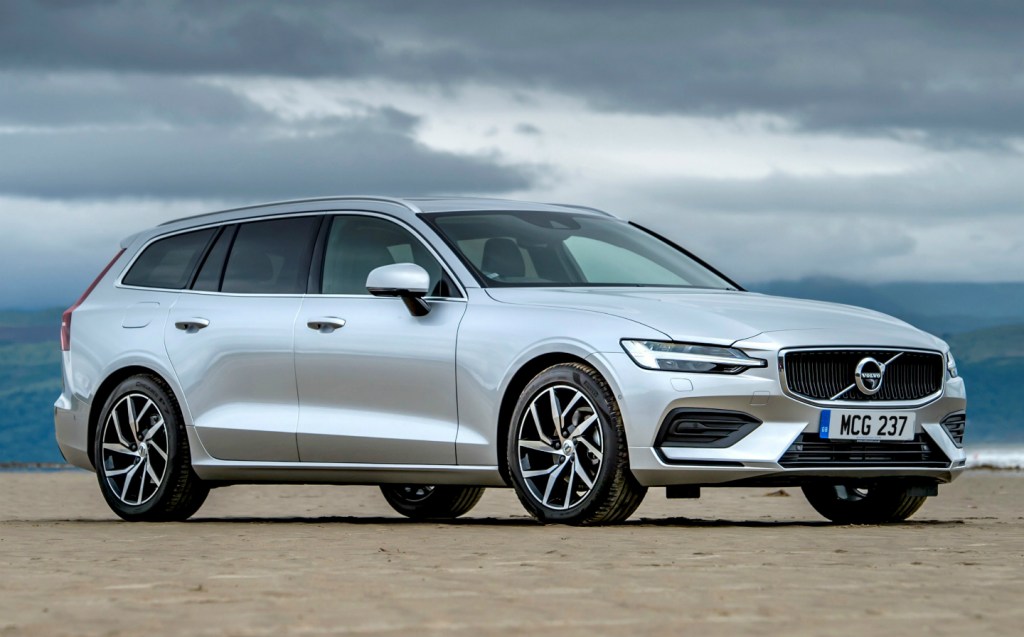 Price: From £50,930
Don't let the declining sales numbers deceive you — a good estate is every bit as practical as any crossover and the Volvo V60 Recharge (plug-in hybrid) is one of the best in the business. The V60 is a very stylish car inside and out that feels really well screwed together. Practical and roomy though it is, it never feels utilitarian — the Volvo's interior is a particularly comfortable and luxurious place to be.
Pros:
Comfortable, luxurious interior
More boot space than rivals
Impeccable safety record
Cons:
Not much fun to drive
Distracting infotainment system
Quite thirsty when batteries run out
Large family car: Kia Sorento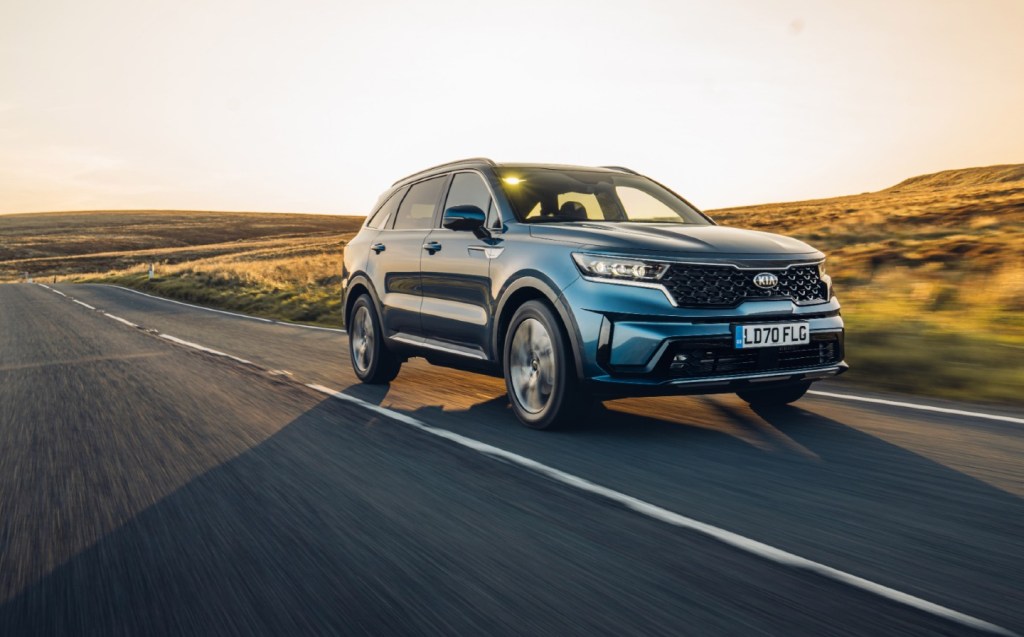 Price: From £40,590
Built like a tank and with space for seven the Kia Sorento is an excellent family car, particularly as the choice of engines make it suitable for a range of different requirements. The hybrid models return adequate economy; the diesels do better, especially for those covering longer distances and who need the extra torque for towing. The plug-in hybrid manages around 35 electric-only miles meaning that commutes and the school run can often be completed without starting the engine. It's even quite fun to drive.
Pros:
Excellent build quality
A genuine seven-seater
Seven-year warranty
Cons:
Pricey in top spec
Hybrids not very economical
Seats not especially supportive
Electric car: Hyundai Ioniq 5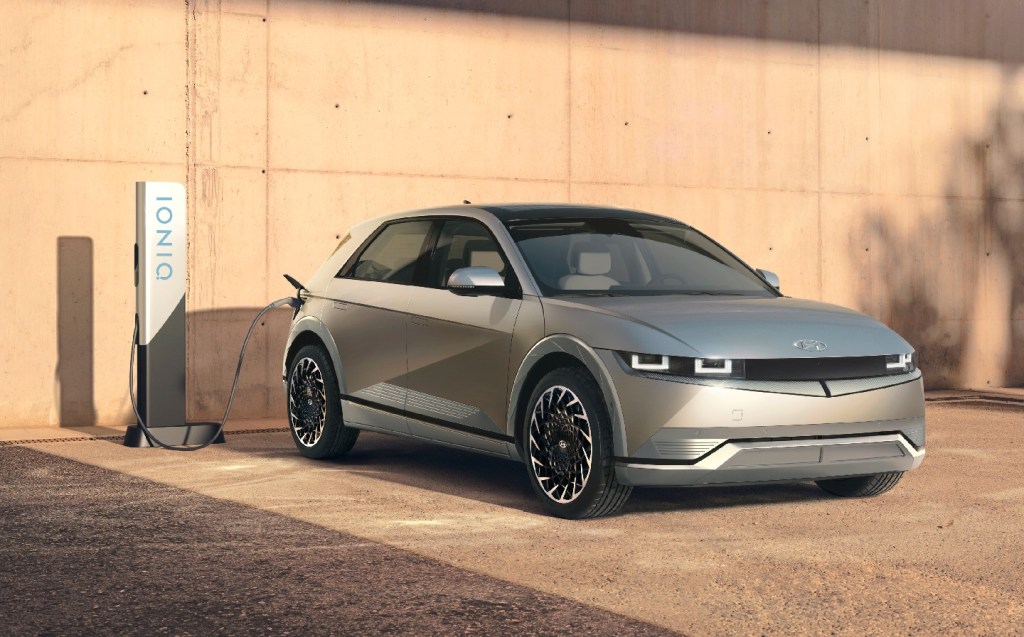 Price: From £39,400
The number of electric cars on this list shows how their choice has grown in recent years. The Hyundai Ioniq 5 is quite possibly our favourite, though, thanks to the fact that not only is it a highly competent electric car and family hatchback but also its retro-futurist looks make it one of the most desirable EVs on the market. We love the design so much that we gave the Ioniq 5 our Best Designed Car of the Year award last year as well as another gong for its superbly comfortable interior.
Pros:
Great looks
Quiet, refined interior
220kW rapid-charging
Cons:
Lacklustre handling
Interior quality not outstanding
Kia EV6
Off-roader: Land Rover Defender
Price: From £45,690
The new Defender had a lot to live up to and, happily, it's just as off-road-capable as ever while feeling thoroughly modern, comfortable and perfectly at home on the road where, let's face it, most Defenders will spend the majority of their lives. Still, should drivers decide to go tackle the rough stuff, the Defender, with its raft of advanced technology, should prove more than willing and able.
Pros:
Excellent off road
Seven-seat option
Strong resale values
Cons:
Poor fuel economy and emissions
Reliability may be a concern
Boot and rear seat space in shorter 90 models is tight
Sports car: Toyota GR Yaris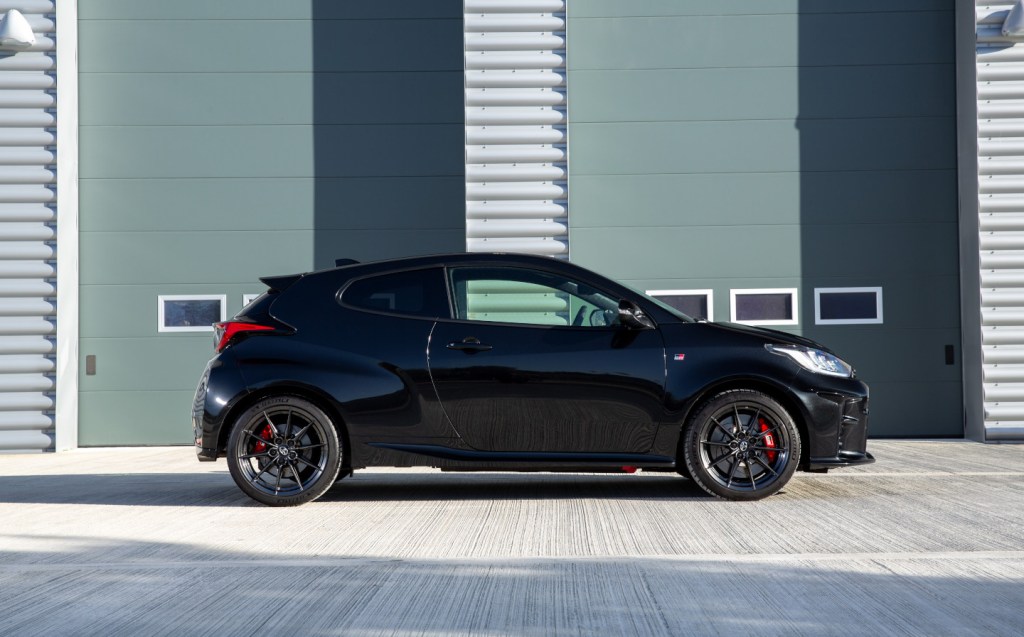 Price: From £31,170
An absolute hoot to drive and Jeremy Clarkson's Car of the Year last year. The big man himself said it best:
"This is a car that made me laugh out loud. I took it into my fields one morning and made a terrible mess, but I didn't care because it was a complete riot. And once I'd got the hang of how it handled I went on to the roads, which were made from sheet ice. And it was a riot there, too. This is one of the most enjoyable and thrilling cars I've ever driven."
Pros:
Huge fun to drive
Rally-bred performance
Strong resale values
Cons:
Interior a bit bland
Poor rearward visibility
Price reflects sporting upgrades
Luxury car: Rolls-Royce Ghost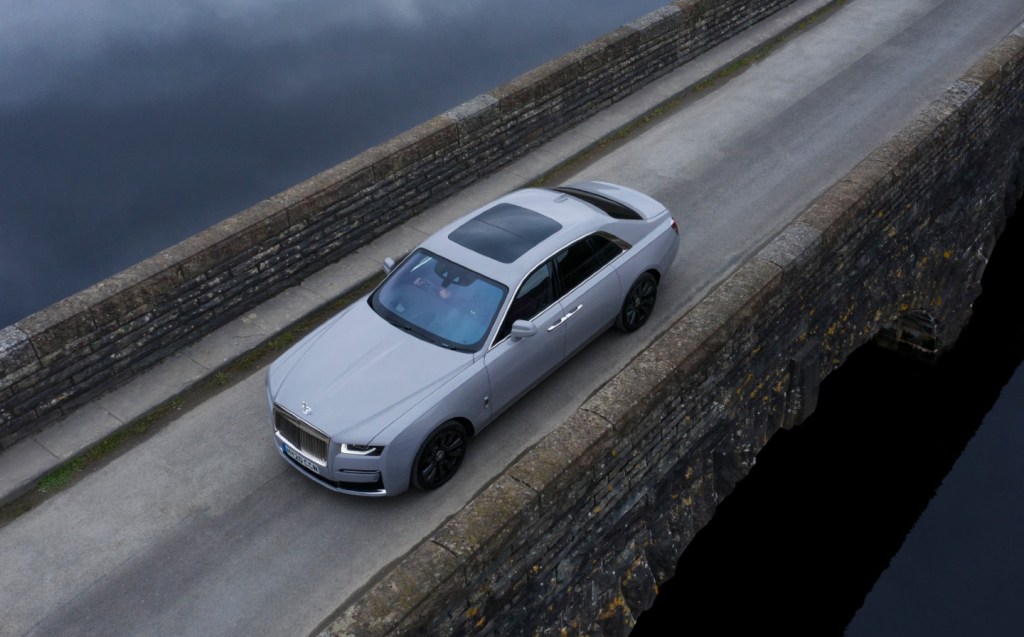 Price: From £208,000
The Rolls-Royce Ghost, launched in 2020, is sumptuous beyond belief with exceptional build quality, carpets thicker than the deepest moss, hand-crafted fixtures and fittings and truly dazzling levels of comfort and luxury. The Ghost is a sublime car that just feels that bit more special than its ultra-luxury rivals. But of course, that's what we expected from Rolls. Read our full review here.
Pros:
Supremely comfortable interior
Outstanding ride
V12 performance
Cons:
You'll pay much more than the base price after customisation
Trick dampers don't seem to add much to ride quality
A bit ostentatious?
Related articles
Latest articles