Motor Awards 2022: The Times and Sunday Times best cars of the year announced
The best cars, carmaker and personality ... in the world
---
Published 13 October 2022
What are the best cars on sale today? For the answer, look no further as we reveal the winners of The Times and Sunday Times Motor Awards 2022, including the prestigious Sunday Times Car of the Year.
Once again the categories include everything from city cars to supercars, hot hatches to large SUVs.
One major change this year was to ditch the Electric Car of the Year category. As many new cars are either pure-electric or offer an electric version, and EVs already occupy just about every vehicle segment, having a separate category for them doesn't seem to make much sense in 2022. So, like most carmakers, our awards are ready for the 2030 ban on new petrol and diesel cars well ahead of time.
But while we've taken one away, we've also introduced two new awards: Company Car of the Year and Used Car of the Year.
Another change for 2022 is to include two highly commended cars for each category (where applicable), as in some cases choosing the winner was a very close call (our motoring writers found it hard to agree in more than one category).
In addition, we recognised our Motoring Personality of the Year (F1 royalty), our Manufacturer of the Year, and are able to reveal the result of the vote for Readers' Car of the Year.
Scroll down for the full list of Motor Awards 2022 winners or click on the images below to jump to specific categories.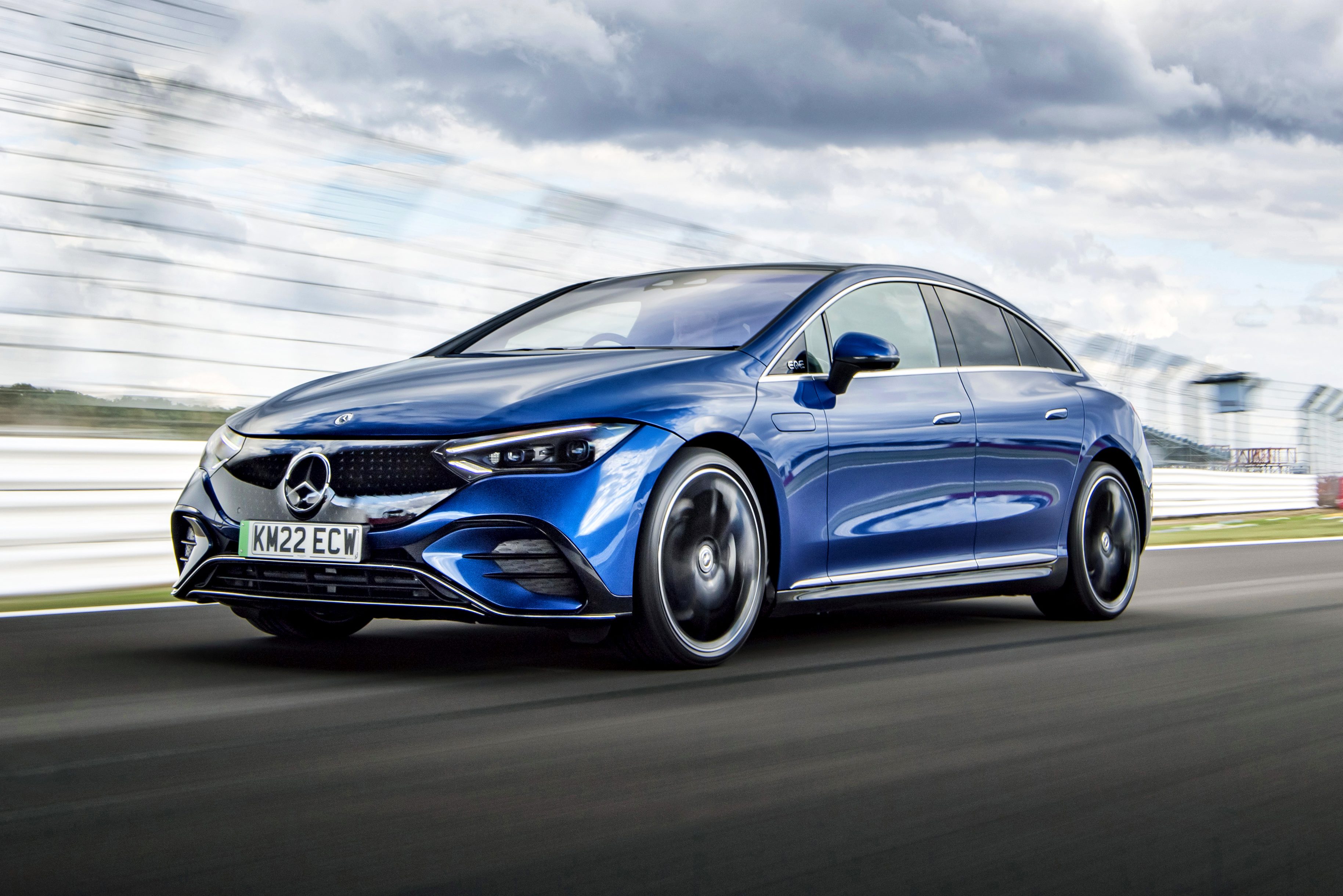 The Sunday Times Car of the Year 2022: Mercedes-Benz EQE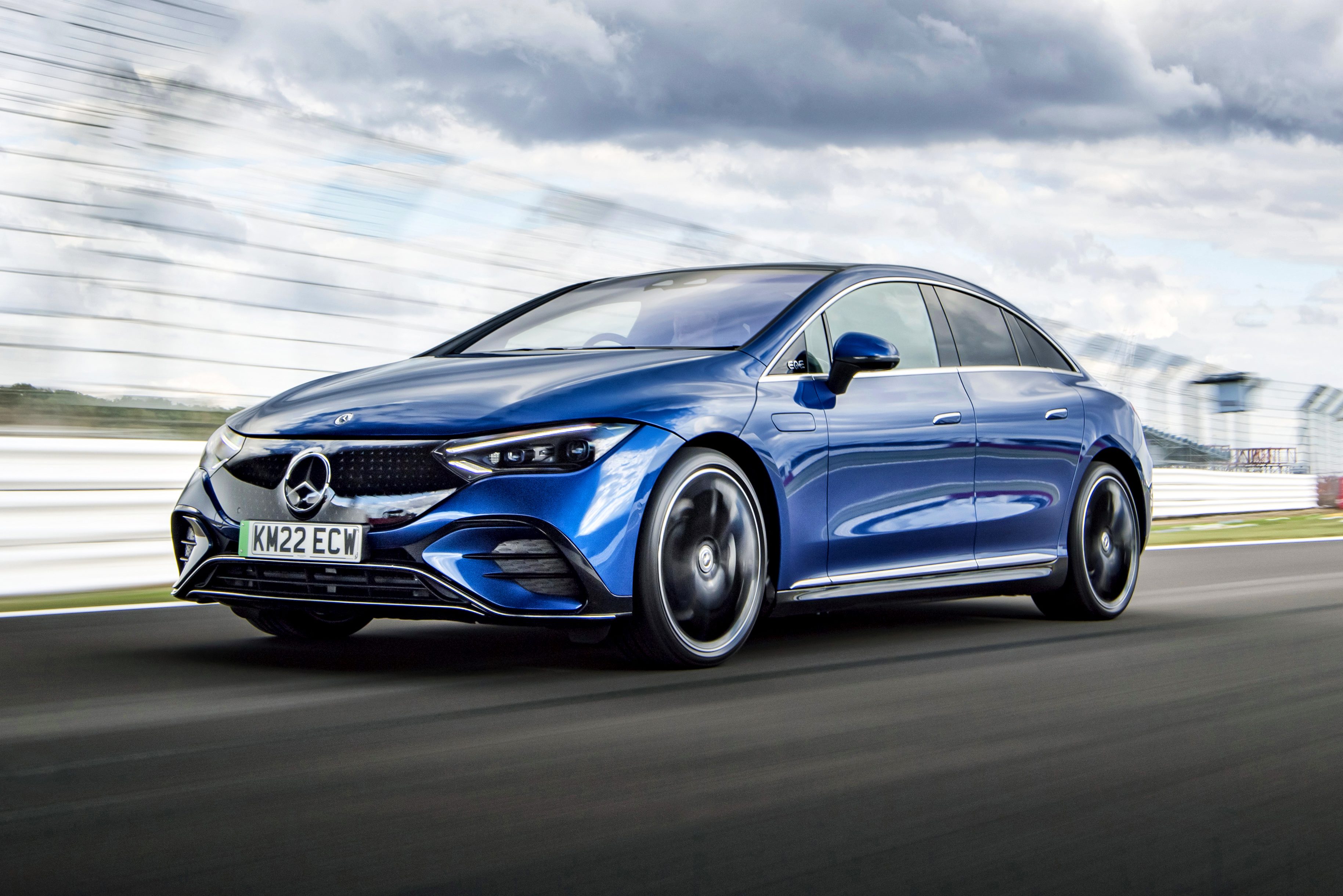 If you were waiting for a proper alternative to the Tesla Model S, here it is. The pure-electric Mercedes EQE offers the premium quality inside and out that executive car drivers demand, from the elegant flat "grille" to the sumptuous seats.
Thanks to its supremely-aerodynamic body the EQE can manage up to 384 miles per charge, making it a proper long distance cruiser.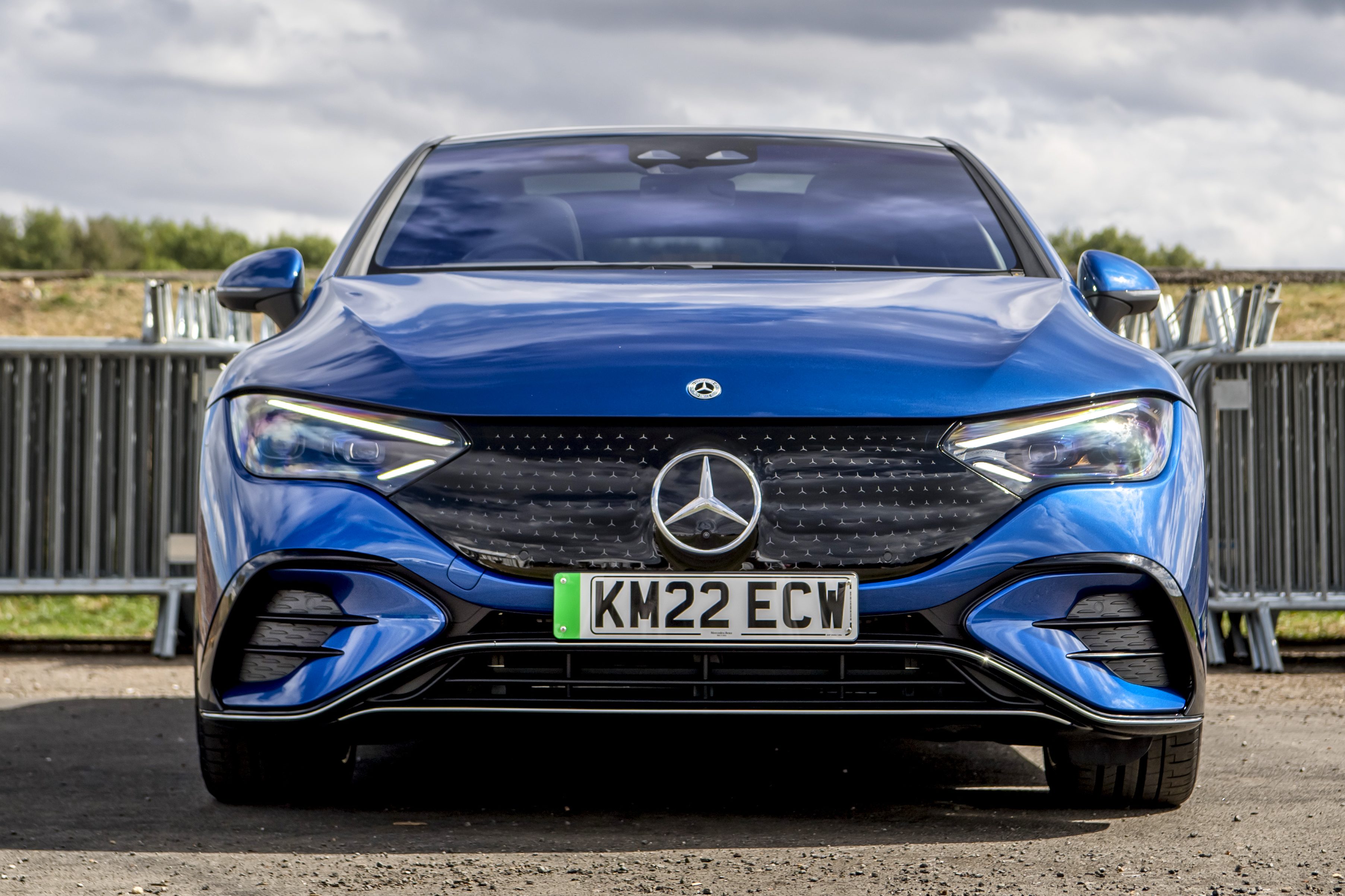 When you do need to top up, it takes just 32 minutes to get from 10% to 80% at a rapid charger, and while you're waiting you can be wowed by the large, crystal-clear touchscreen menus and their plethora of information.
The performance is there, too: accelerating from 0-62mph in the 288bhp EQE 350+ takes 6.4sec and the top speed is 130mph.
Sunday Times Legend 2022: Honda Civic Type R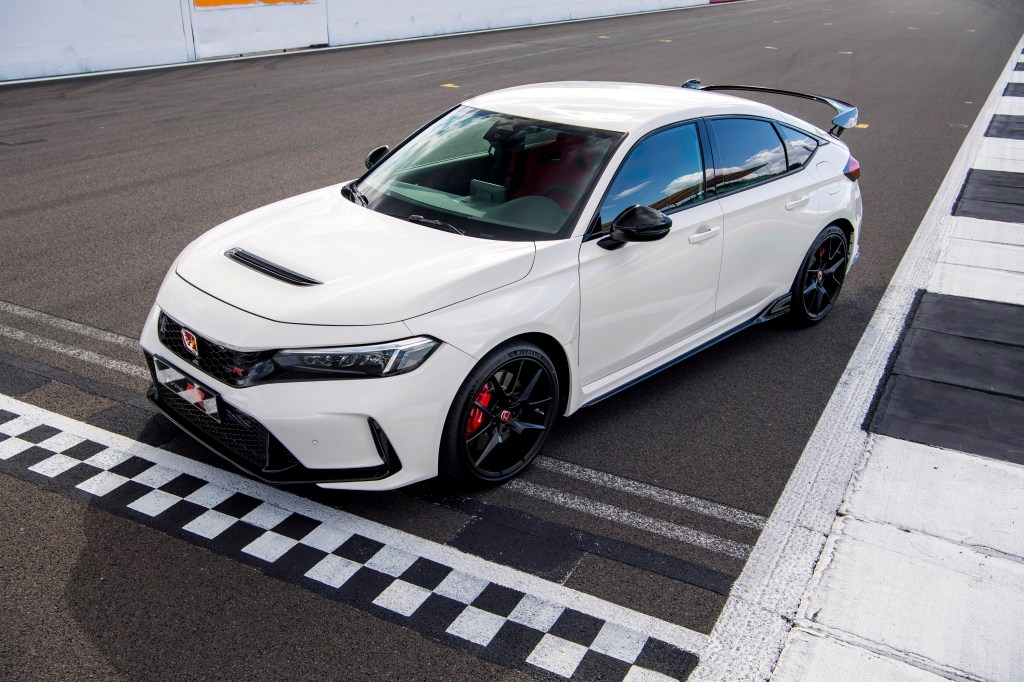 Feast your eyes on the latest incarnation of the Honda Civic Type R, a model that thanks to this award now enters "legendary" status. This all-new version is not due for launch until early next year but after much begging on our part, it was made available for our photographic shoot — Honda won't let us anywhere near the driver's seat until the official press launch.
But that matters not for our Legend Award, as it recognises cars that have been with us for generations and each time has been exceptional. The Civic Type R was first introduced back in 1997 and over the last 25 years, every version has been incredibly rewarding to drive — and mightily impressive around a track — so it's odds-on that the 2023 model will continue that trend.
It's smarter looking than the outgoing model, too, so it's off to a good start.
Honda Civic Type R, we salute you and your enviable heritage.
Best Designed Car of the Year: Volkswagen ID Buzz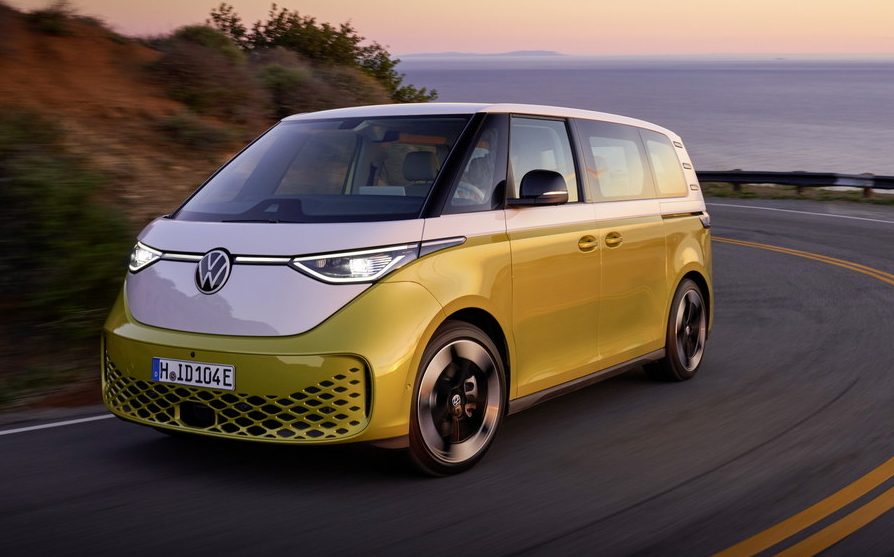 The VW ID Buzz is an instant classic design. It successfully straddles past, present and future, recapturing the two-tone cool of the original VW Type 2 while incorporating modern style accents and signatures that hint at its forward-thinking electric powertrain.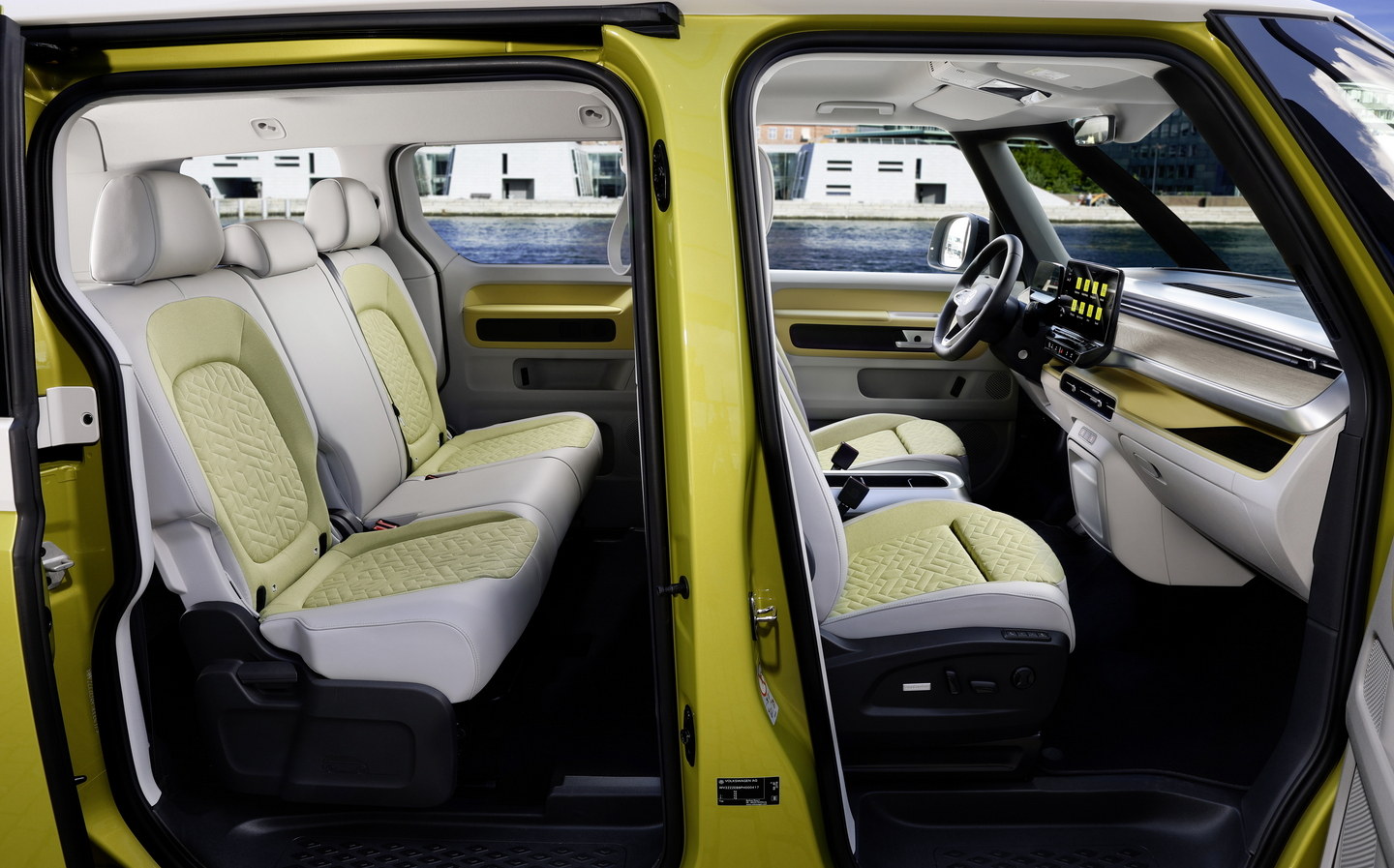 The inside is equally as fresh as the exterior; functional yet chic. We can see the ID Buzz filling coastal car parks up and down the UK in no time… well as soon as we can get our hands on them over here; it's so new that we couldn't get one for our photoshoot at Silverstone, as every single model produced was overseas for the international media launch.
Highly commended:
New Renault 5
Genesis GV60
Value Car of the Year: Dacia Jogger
The Dacia Jogger was an easy winner in this category, partly because there simply isn't another seven-seater available for similar money.
It doesn't have a neat flat loading area and build quality is suspect in certain areas, but you can't expect premium car quality in a car of this size starting at less than £17,000.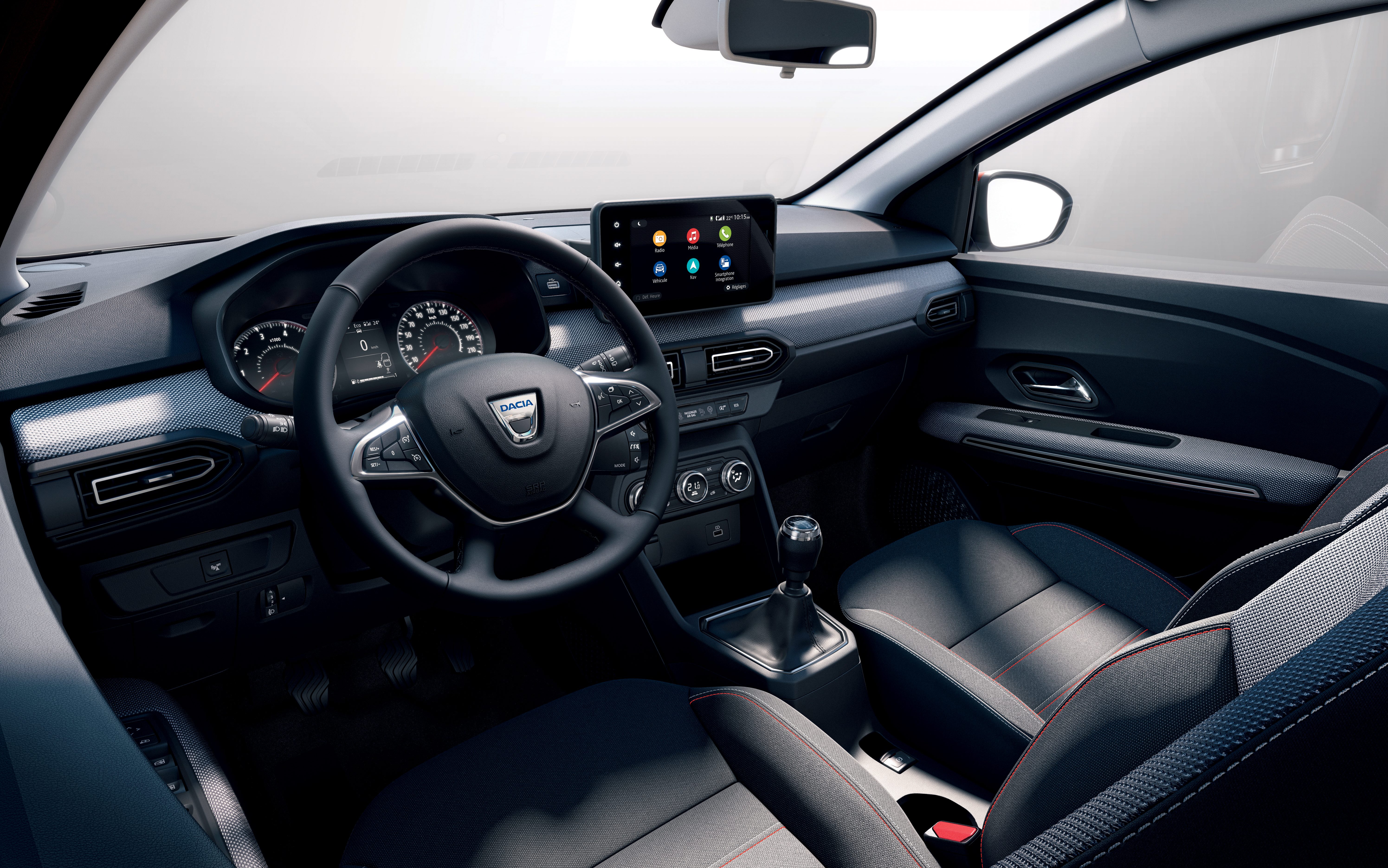 And having said that, the Jogger does offer surprising levels of technology and comfort, along with practical touches such as the roof rails that swivel to become roof bars and third row seats that can be removed.
In fact, people who buy the Jogger won't feel like they're driving a low-cost car yet they'll know they saved a packet, so don't be surprised to look through the window of a Jogger to see the owner with a huge smile on their face.
Highly commended:
Family Car of the Year: Kia Sportage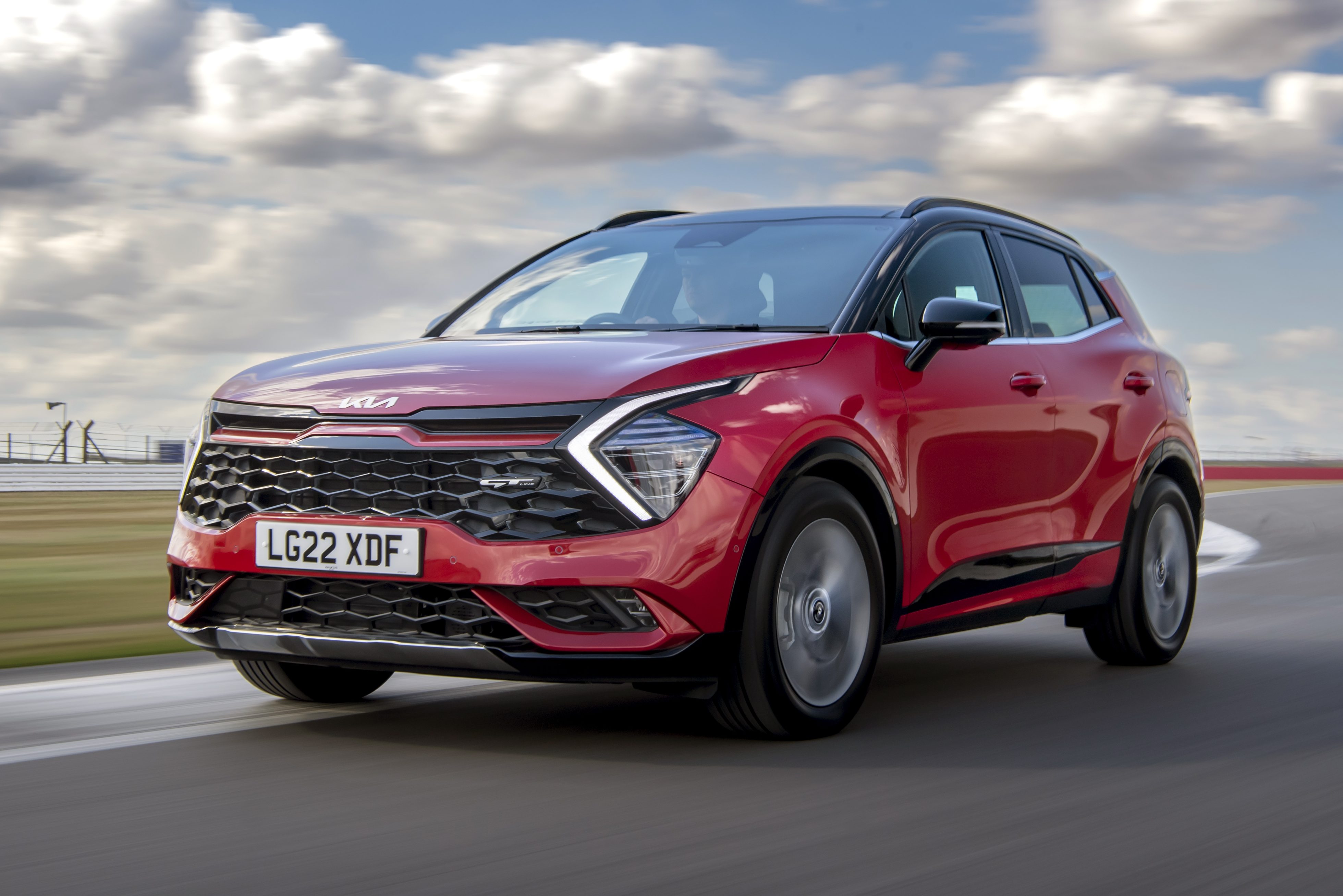 Family cars come in many shapes and sizes, from saloons to estates, SUVs and MPVs, but what our judges were looking for was a vehicle that embodies comfort, convenience, practicality and flexibility better than any other — it had to be a real multi-tasker.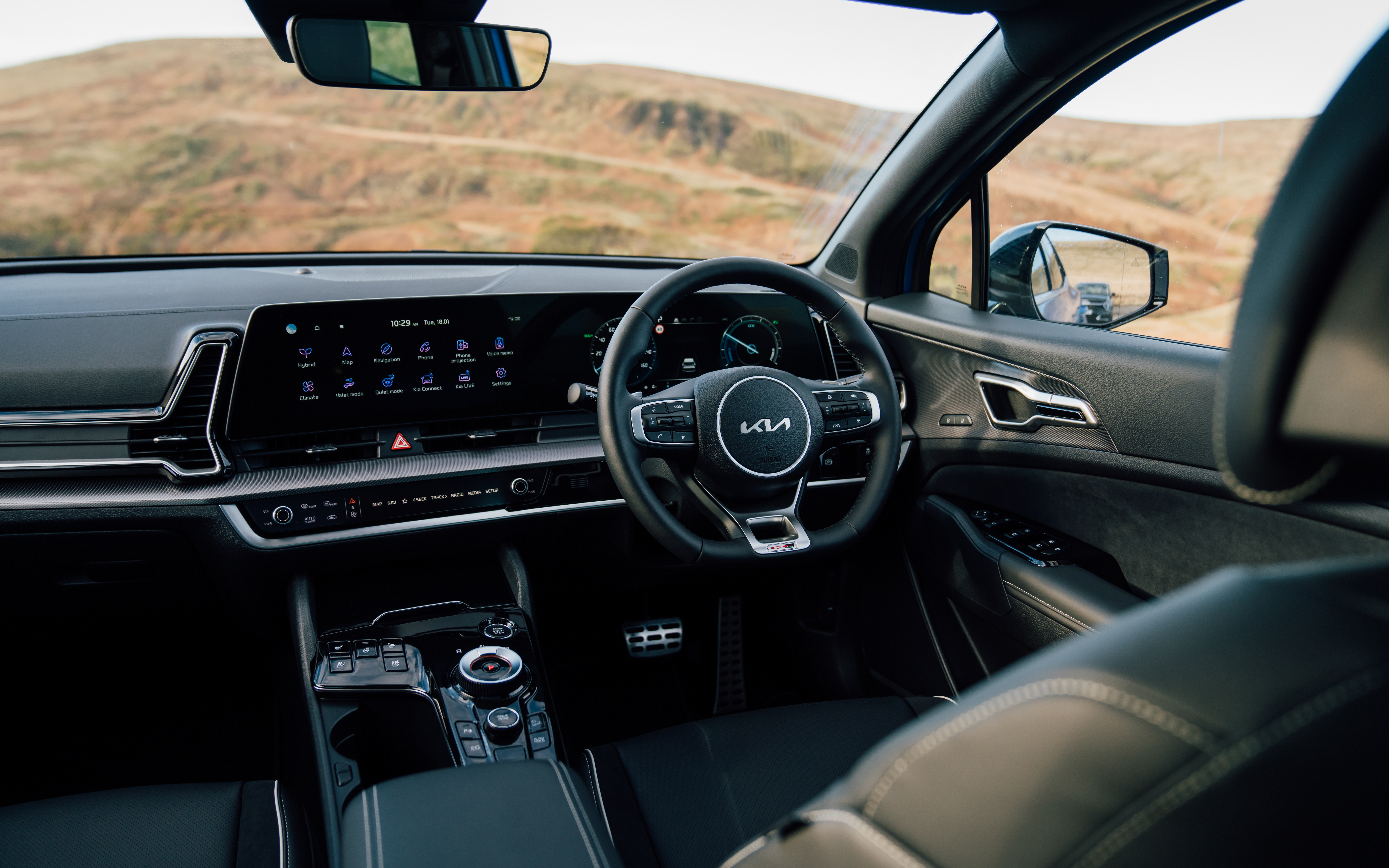 The Kia Sportage is not only excellent in all these areas but also features high end technology and really stands out from the crowd in terms of its design.
Highly commended:
Kia Niro
Mercedes-Benz EQB
Adventure Car of the Year: Land Rover Defender 130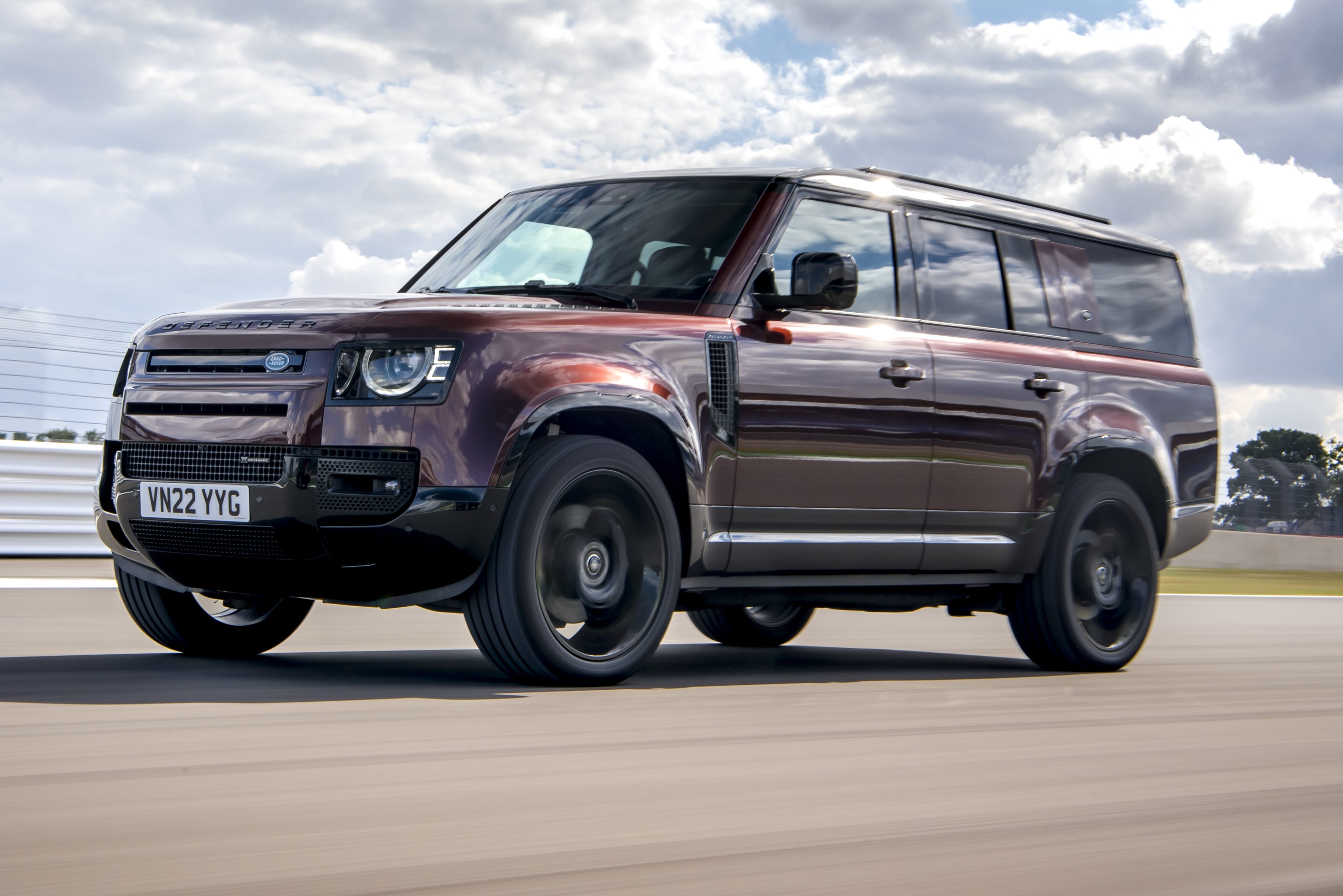 We've had the three-door Defender 90, the five-door 110 and the Hard Top commercial version. Now here comes the big one: the Land Rover Defender 130.
Our Adventure Car of the Year award recognises cars that can visit extreme locations and reach the places others can't, but our judges were also looking for vehicles with style, flare and desirability.
Building on the excellent new Defender formula, the 130 adds even more load-carrying ability while retaining the go-anywhere prowess that defines the model. Tick, tick and tick.
Highly commended:
City / Small Car of the Year: Toyota Aygo X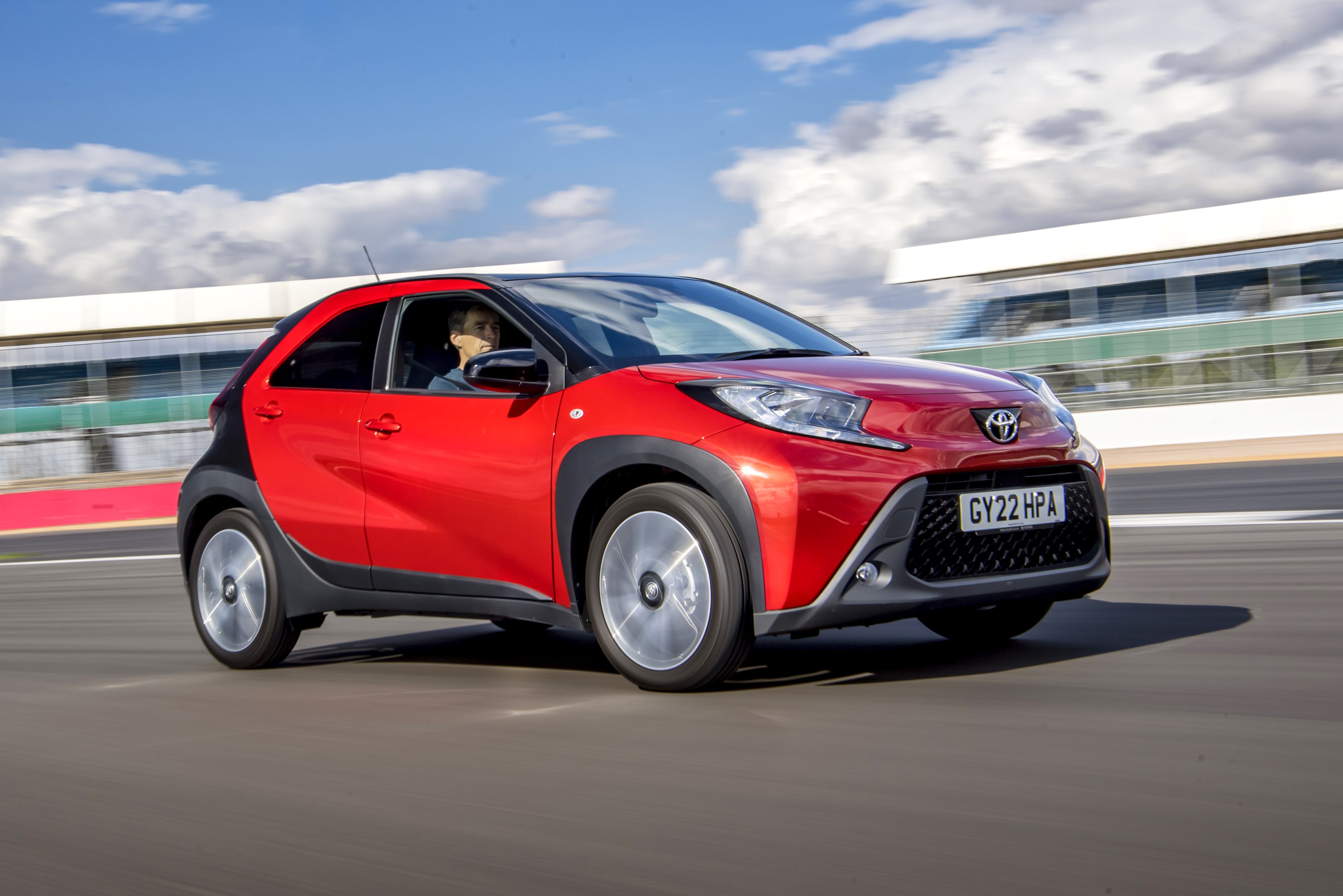 City cars prove big doesn't mean better, with compact proportions, impressive manoeuverability and efficient powertrains.
The Toyota Aygo X has all of those things but also impressed us in terms of practicality and style, with a commanding driving position and slightly raised ride height, allowing it to scale every sleeping policeman and conquer every pothole.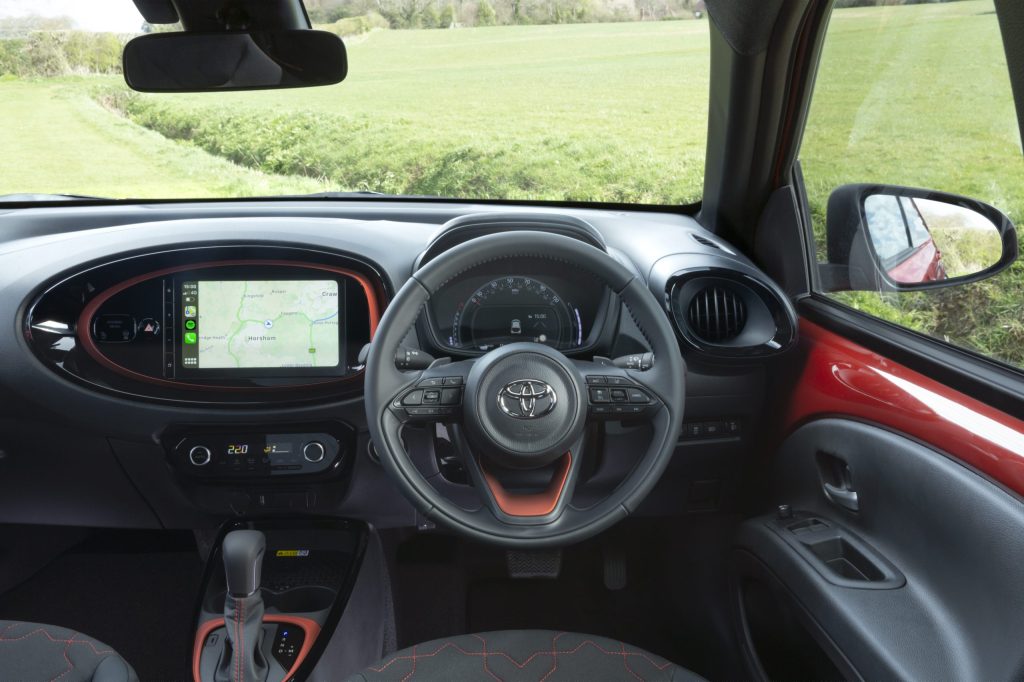 Highly commended:
Small SUV / Crossover of the Year: Kia Niro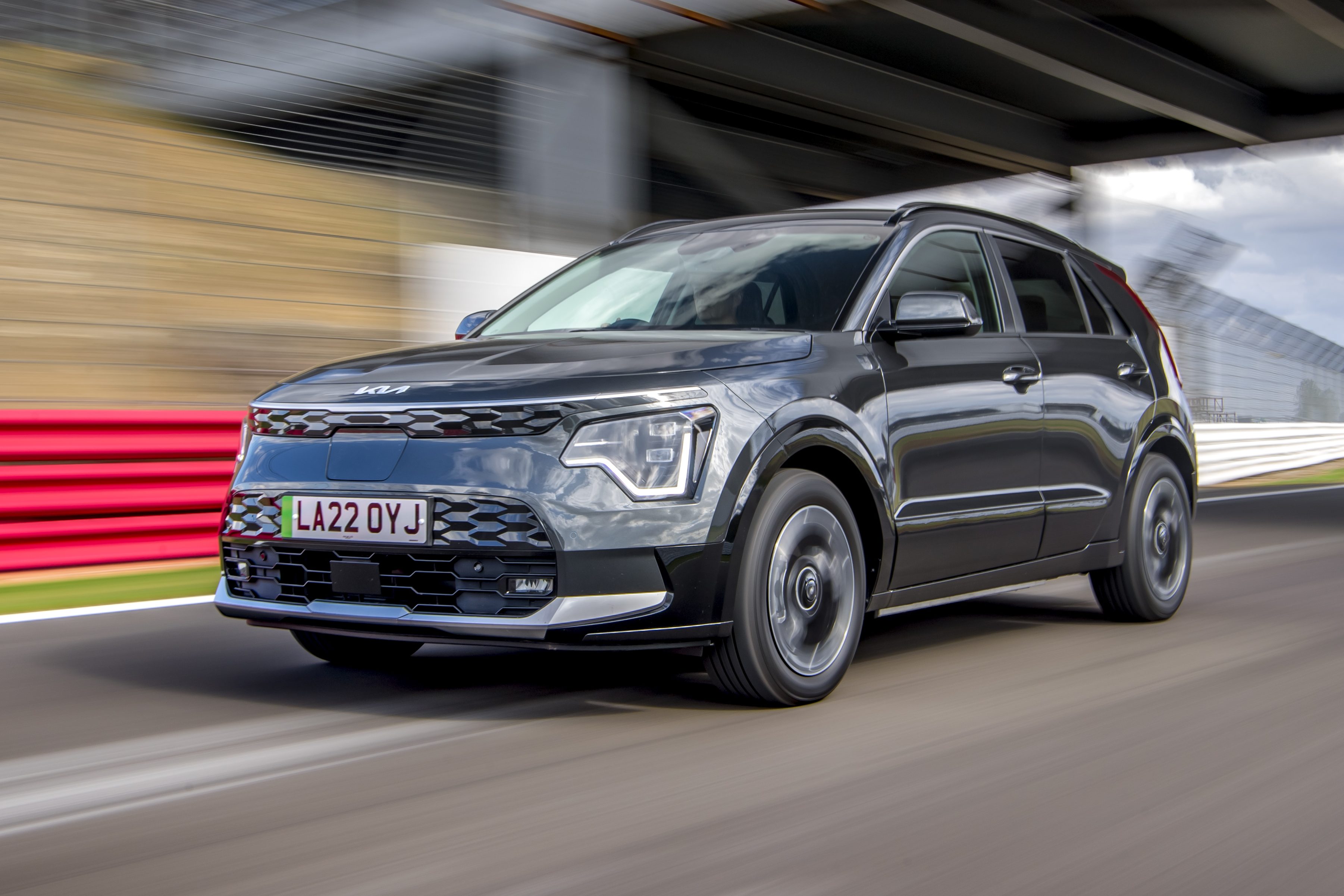 It's tough to stand out from the crowd in the UK's most popular vehicle category but the Niro has been a runaway success thanks to a combination of pleasing handling characteristics, excellent build quality and a number of electrified powertrain choices, helping to keep running costs low.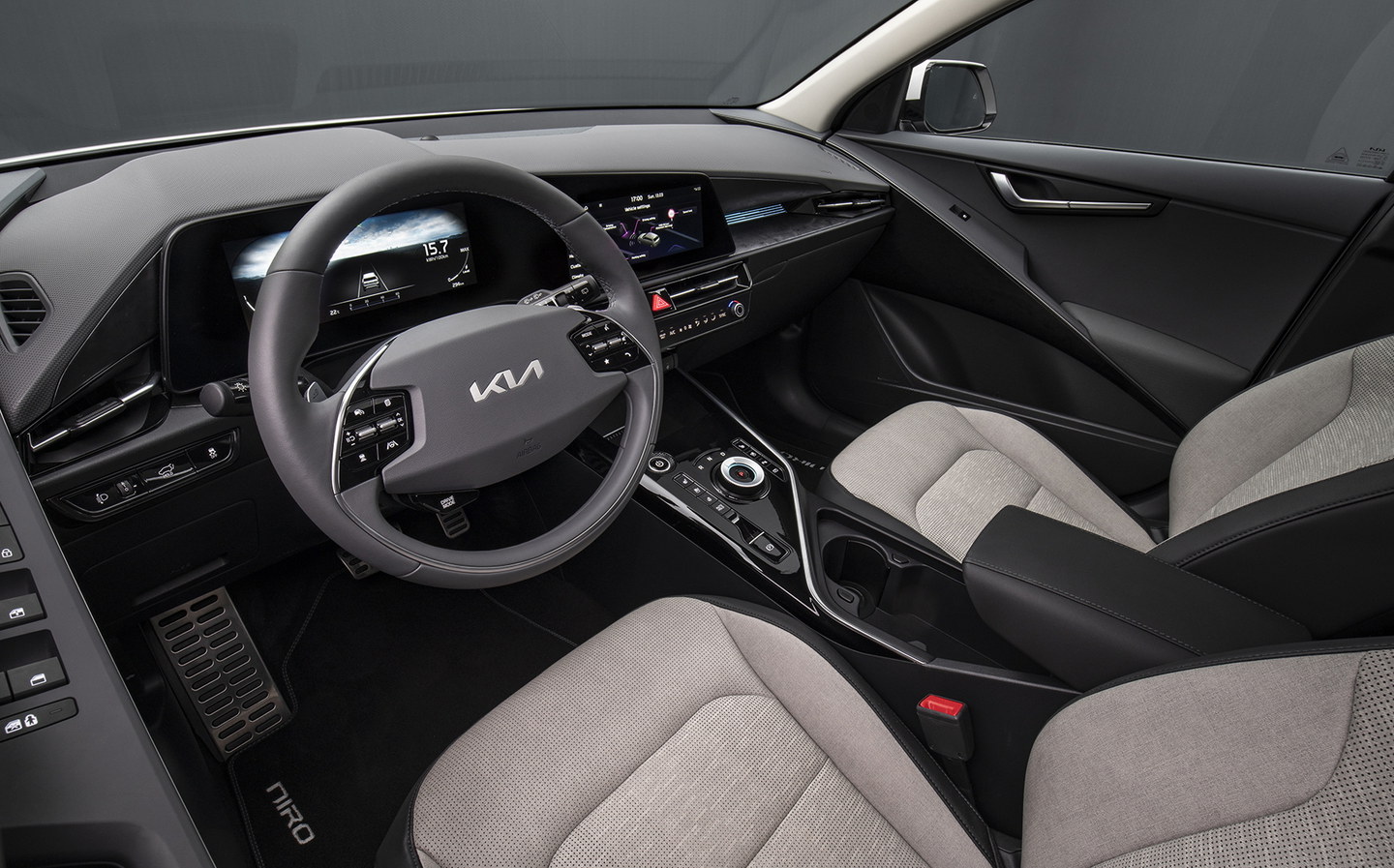 The all-new model, launched this year, improves the breed in all these areas with hybrid, plug-in hybrid and pure-electric versions for buyers to choose from plus technology normally associated with bigger, grander vehicles.
Highly commended:
Toyota Yaris Cross
Genesis GV60
Large SUV of the Year: Range Rover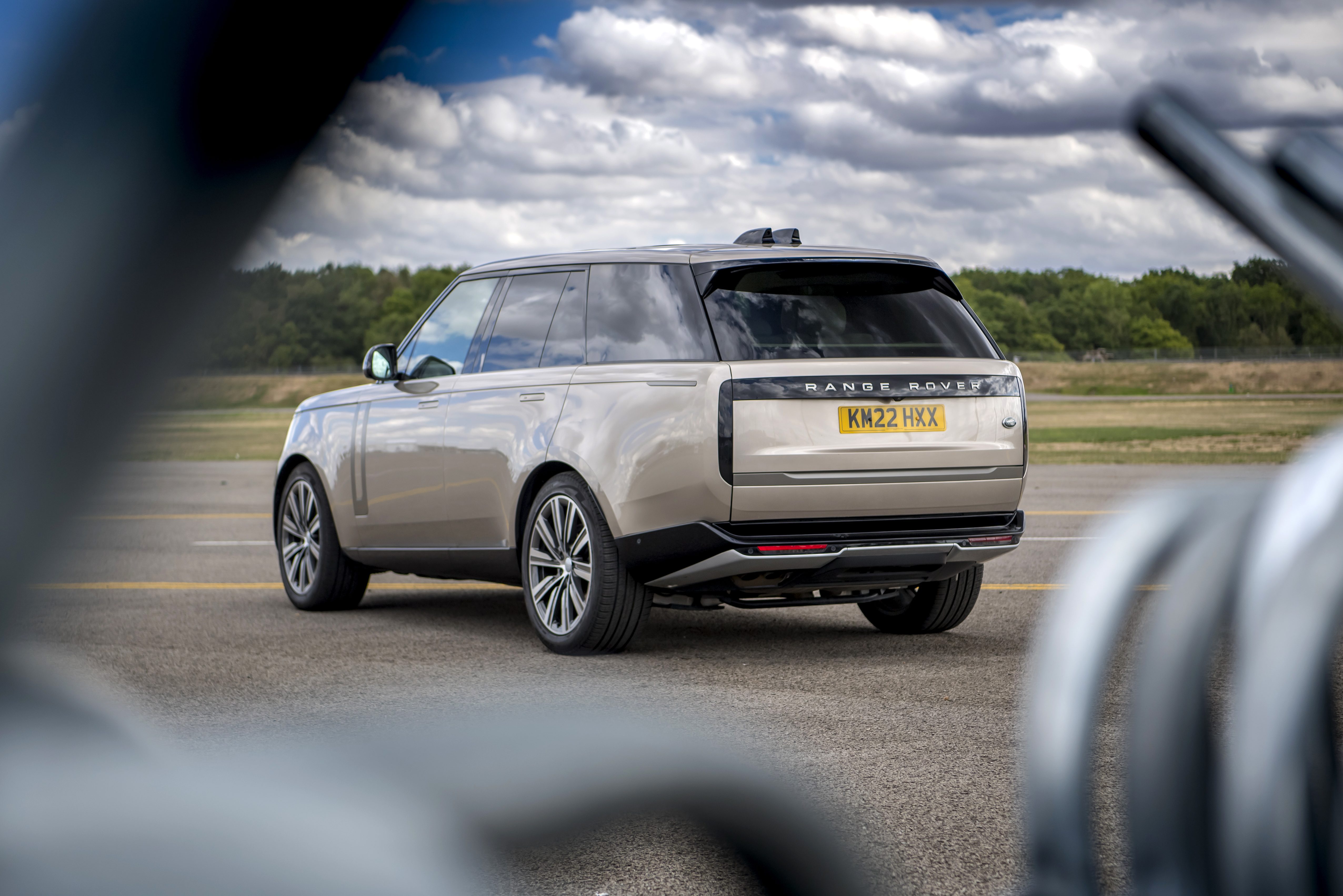 The Range Rover is more than 50 years old and the new version, launched this year, is its fifth generation. Its original remit was to be the ultimate luxury off-roader, and with each new model it has become even more luxurious, high tech and desirable.
The 2022 Range Rover's ability to deliver its occupants to remote locations in absolute comfort is more impressive than ever before, particularly in SVAutobiography form, but our judges noted as well its improved road manners and agility thanks to uprated suspension and four wheel steering.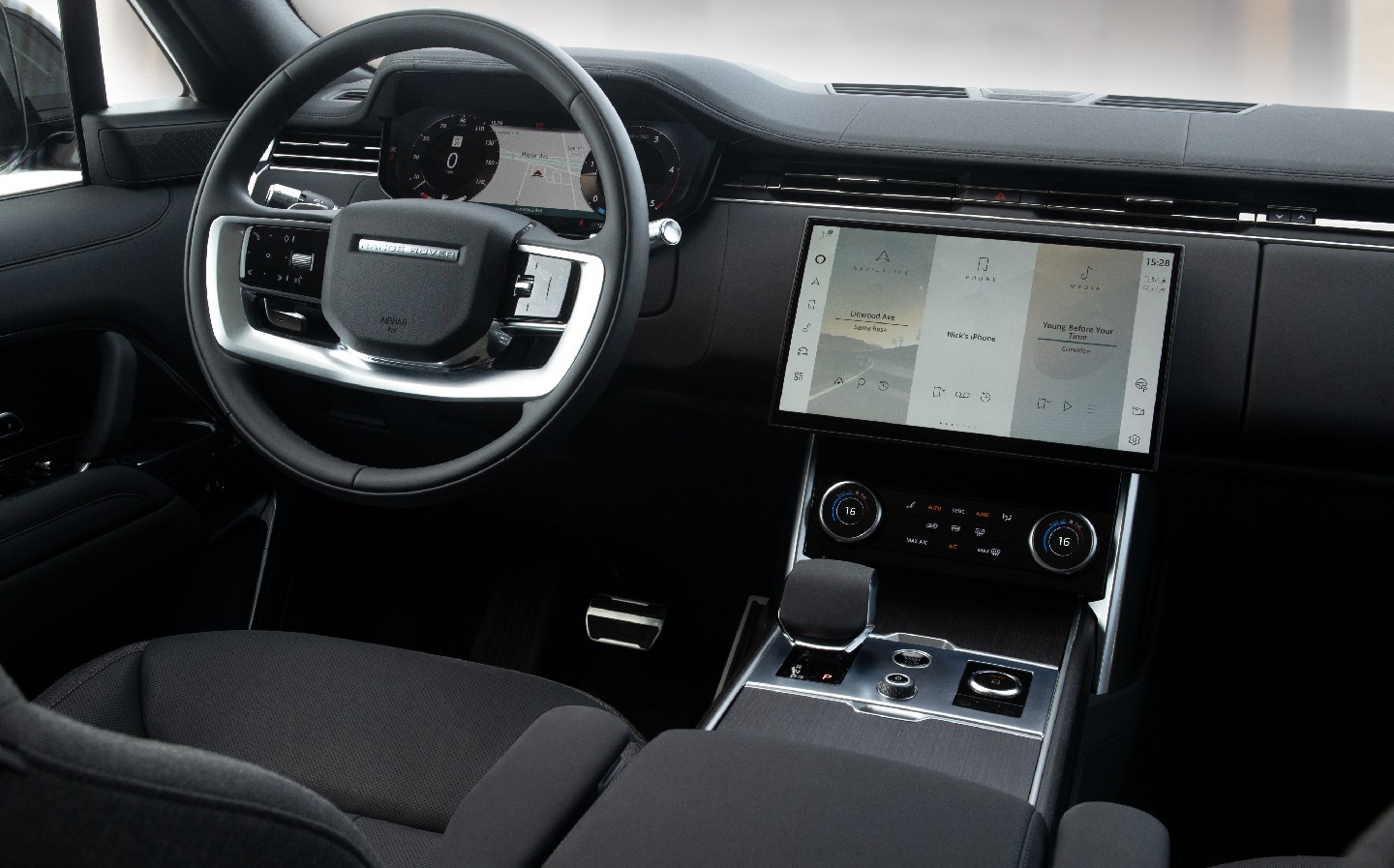 They also liked the pared-back, smoothed out styling, and the fact that the plug-in hybrid model has an impressive electric range of 70 miles.
Highly commended:
BMW iX
Land Rover Defender
Manufacturer of the Year: Kia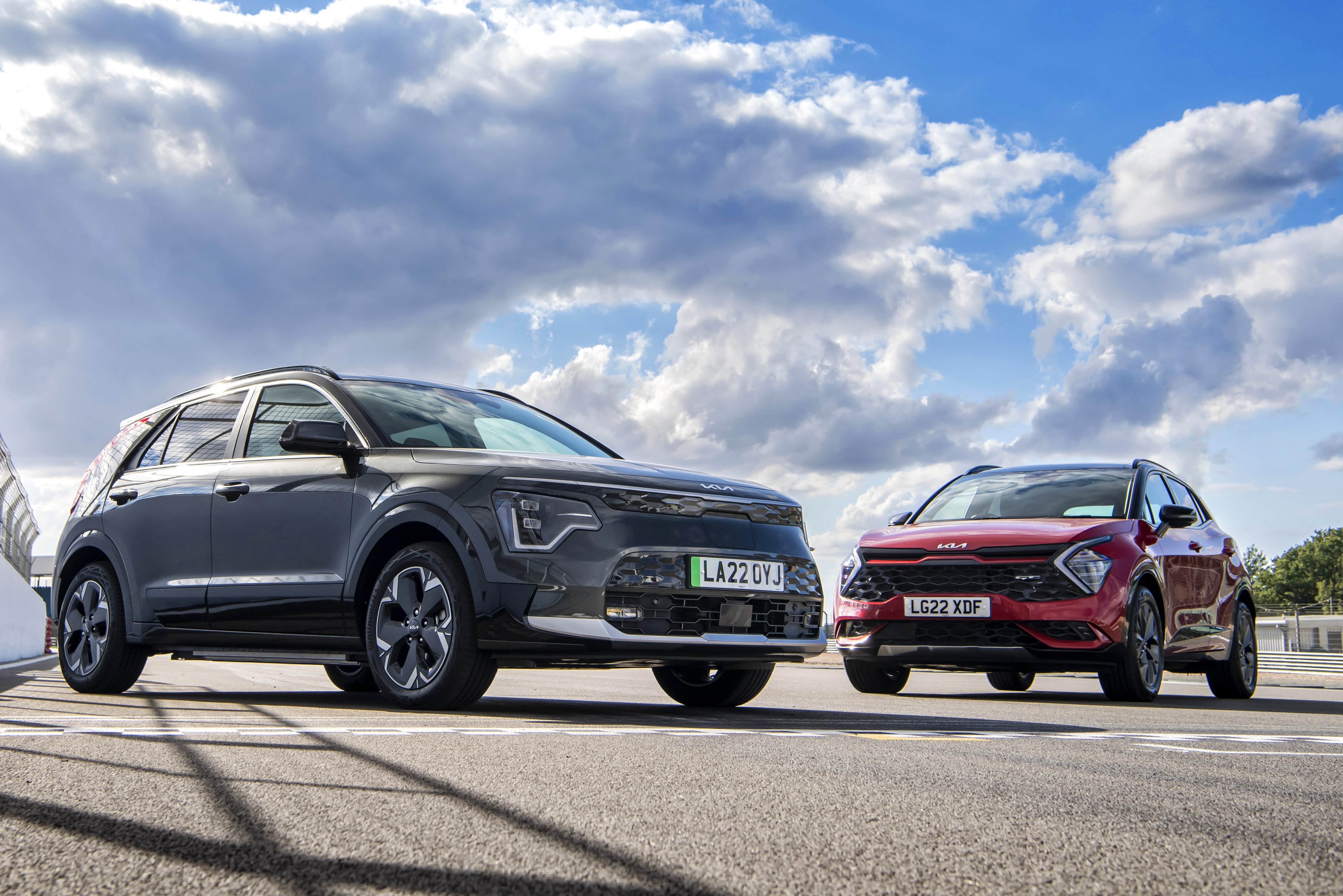 Our Manufacturer of the Year must be one that has not just seen a successful year in terms of sales but also produced a number of new and innovative vehicles that help change perceptions of the brand.
It was a tough call as a number of carmakers are on a run of form right now, but Kia was deemed by our judges to have made the grade thanks to industry-leading design, a superb range of new models in the past 12 months including the EV6, Xceed, Niro, Sportage and seven-seat Sorento, and a new electric beast on its way in the form of the EV9.
And we mustn't forget that Kia still offers its industry-leading seven-year / 100,000-mile warranty.
Highly commended:
Hot Hatch of the Year: Audi RS3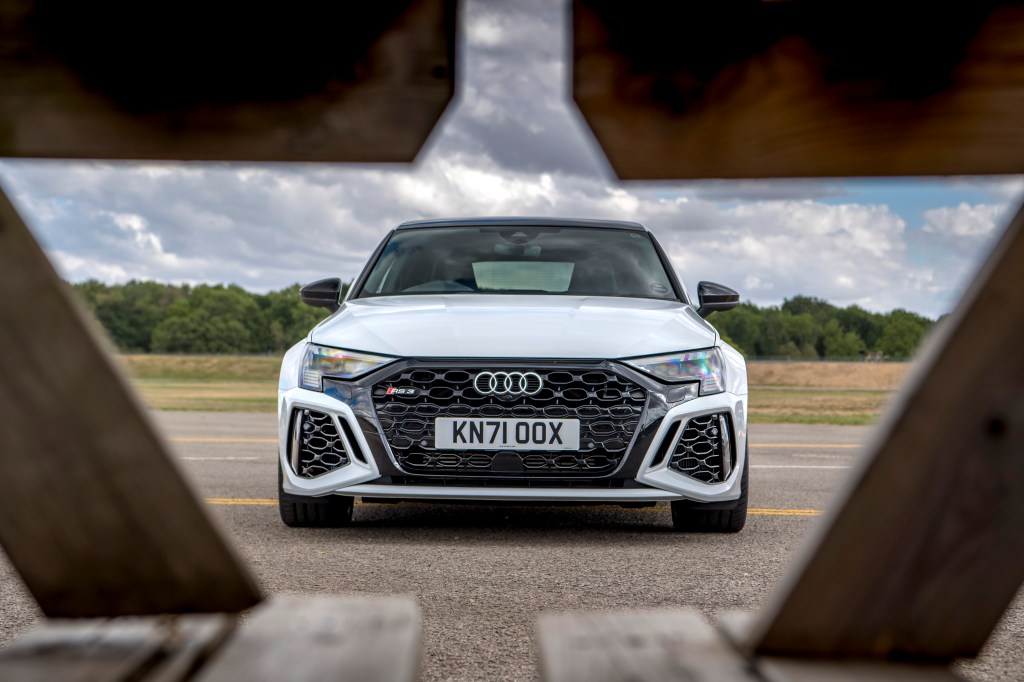 The hot hatch is the most versatile type of car on the market, as adept at mastering the school run as it is Copse corner at Silverstone. They need to be fast, nimble and yes, a bit lairy when you want them to be, but also capable of nipping around a multi-storey car park with a boot full of shopping.
They may be falling out of favour with environmentalists but fortunately there's still a lot of choice on the market, and our pick — the new Audi RS3 — is everything described above in a slick, high tech, 0-to-62-in-3.8sec package, with build quality so good you could swear it was hewn from granite. It sounds great, too. Sign us up.
Highly commended:
Hyundai i20N
Ford Fiesta ST
Dream Car of the Year: Ferrari 296 GTB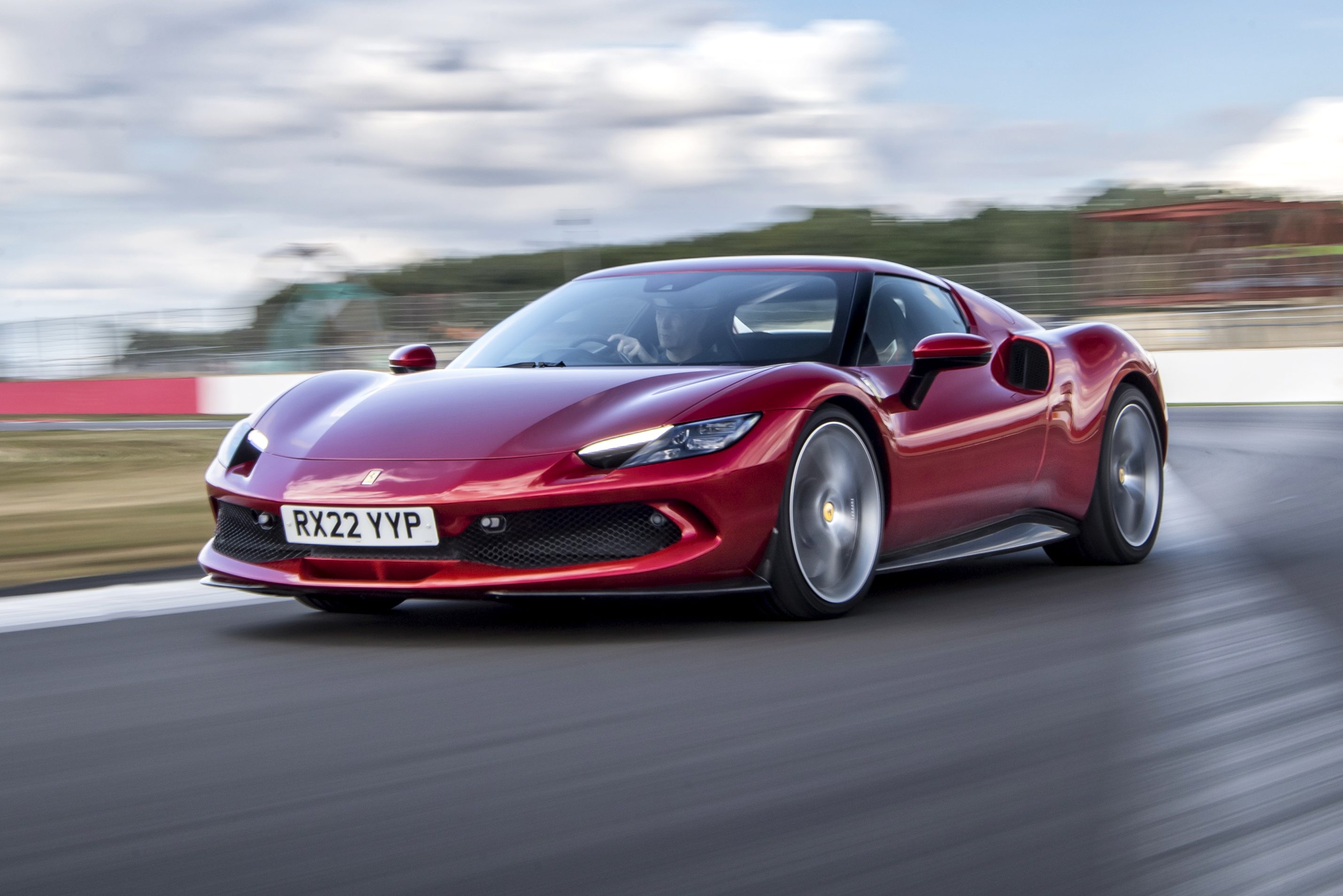 This category encompasses the most mouth-watering models available to buyers — high end, hand-built machines that the majority of buyers can only dream of owning… except as a poster on their bedroom wall.
Our judges were spoilt for choice in terms of ultra-luxury cars and supercars but the Ferrari 296 GTB was judged to be the most worthy of the prize this year, as its new V6 and electric motor combination, while borderline outrageous, is eminently usable on track and road. It's a model that guarantees fun without the dramas associated with supercars of old — a hair-raising car for everyday use.
And yet still so drop-dead gorgeous you could lock it away and just be content with looking at it.
Highly commended:
New Lamborghini Countach
Lamborghini Huracan Tecnica
Sports Car of the Year: Lotus Emira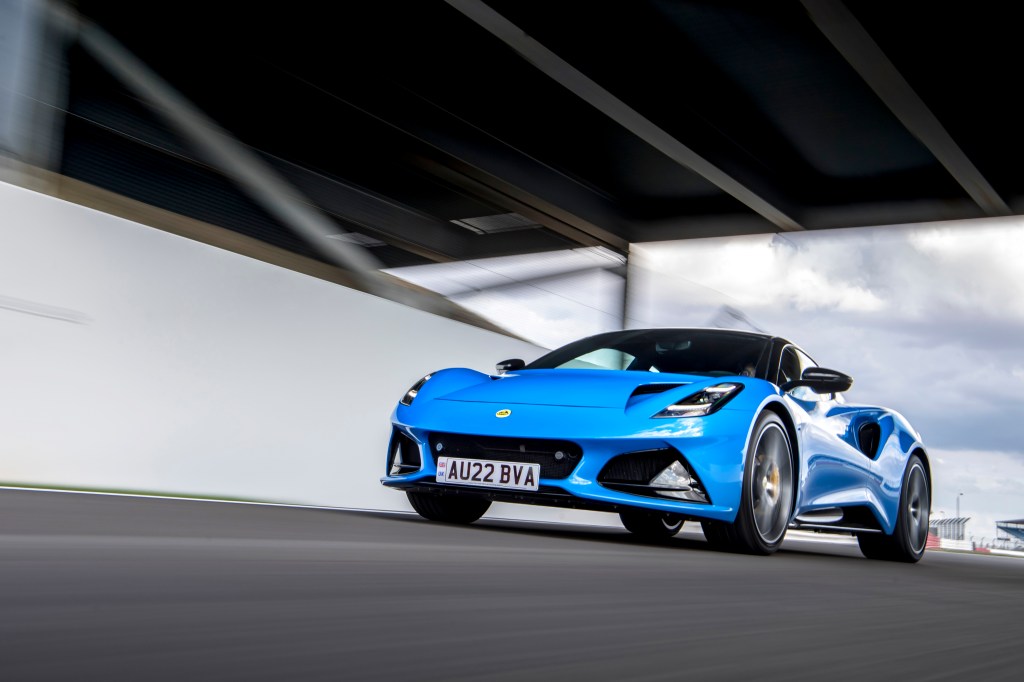 You'd think that austerity, the pandemic and now the cost of living crisis would mean sports cars take a back seat to more practical models but our judges were overwhelmed with cars to consider in this category.
The car they chose — the Lotus Emira — is not just brilliant to drive but also marks a new chapter in the manufacturer's history as its final petrol car. And while Lotus has a fine history of making true drivers' cars, the Emira marks a quantum leap for the brand in terms of technology, comfort and refinement.
A truly brilliant swansong for Lotus's combustion era, and finally the Porsche Cayman has a proper rival.
Highly commended:
Porsche 718 GT4 RS
Toyota GR86
Dog-friendly Car of the Year: Mini Clubman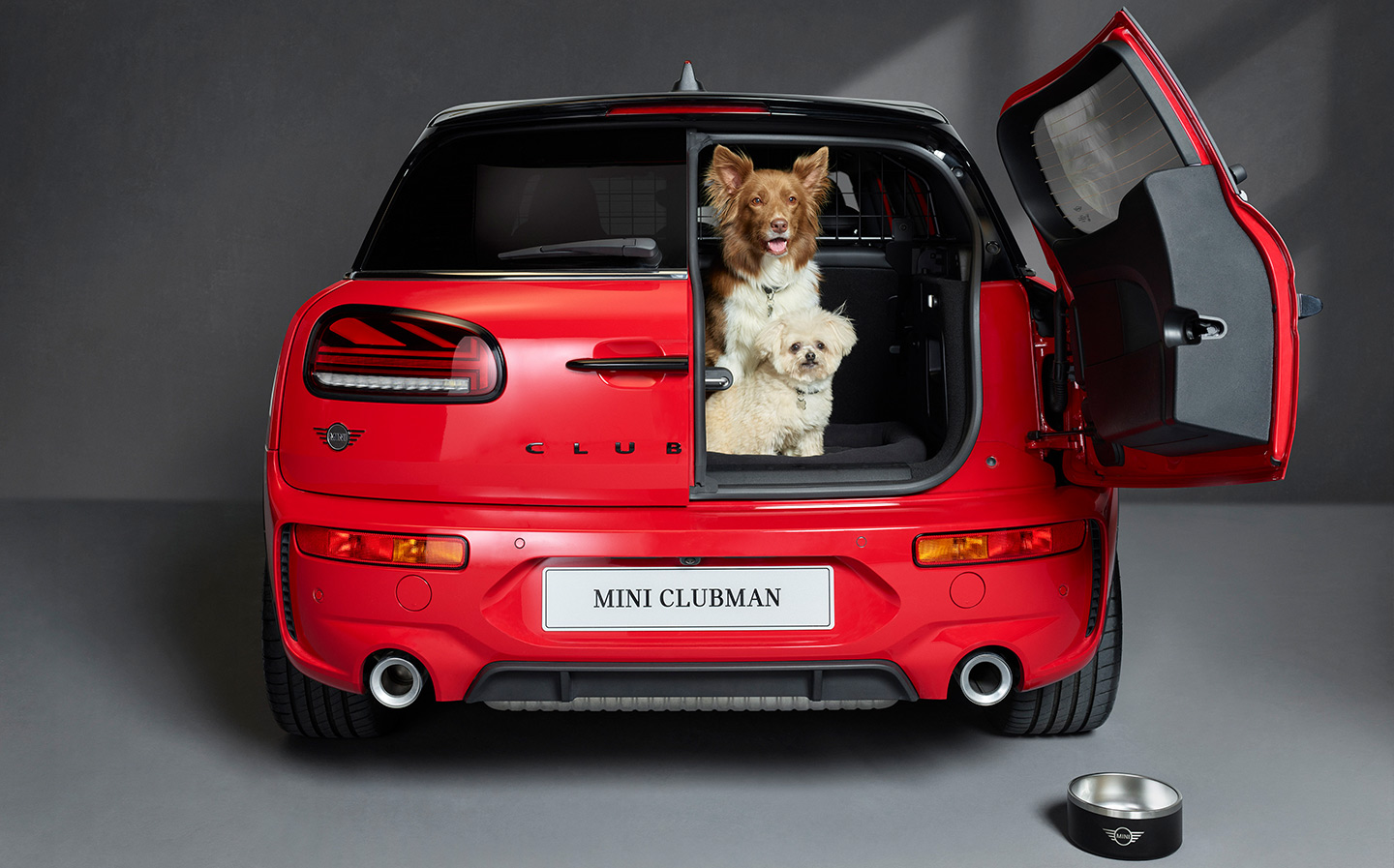 Marking a first for the Sunday Times Motor Awards, the Mini Clubman has been crowned Dog-friendly Car of the Year for a second year running.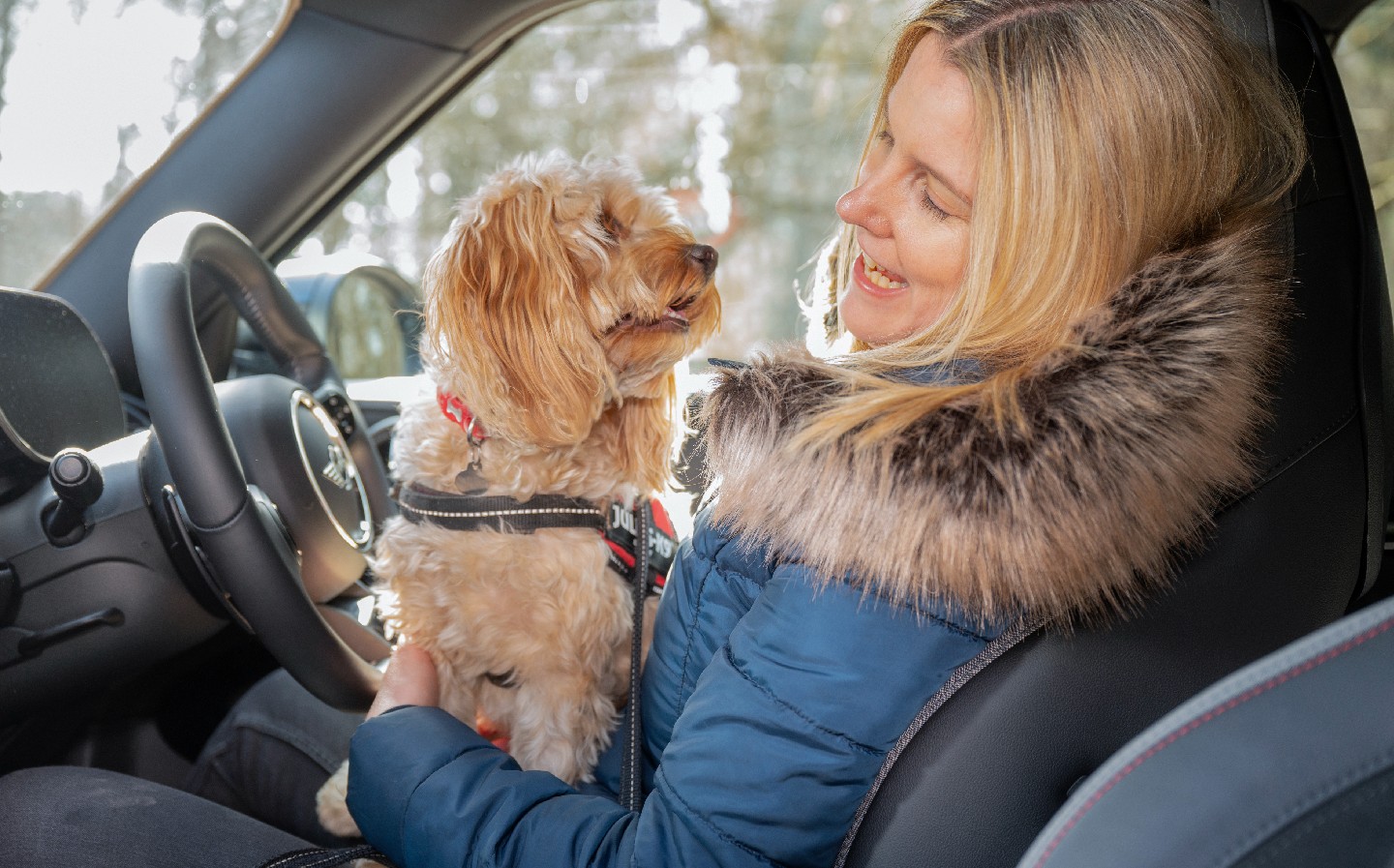 It's still the same car, with the same excellent features for our pooch pals, including the low boot lip, useful dog pack and handy split rear doors.
But we also recognise this year a new tie-up between Mini and Dogs Trust. While many manufacturers now have pet or dog packs, Mini's new association with the canine charity signals a proper commitment to dog-owning car buyers.
Highly commended:
Jeep Wrangler
Vauxhall Astra ST
Readers' Car of the Year: Kia Sportage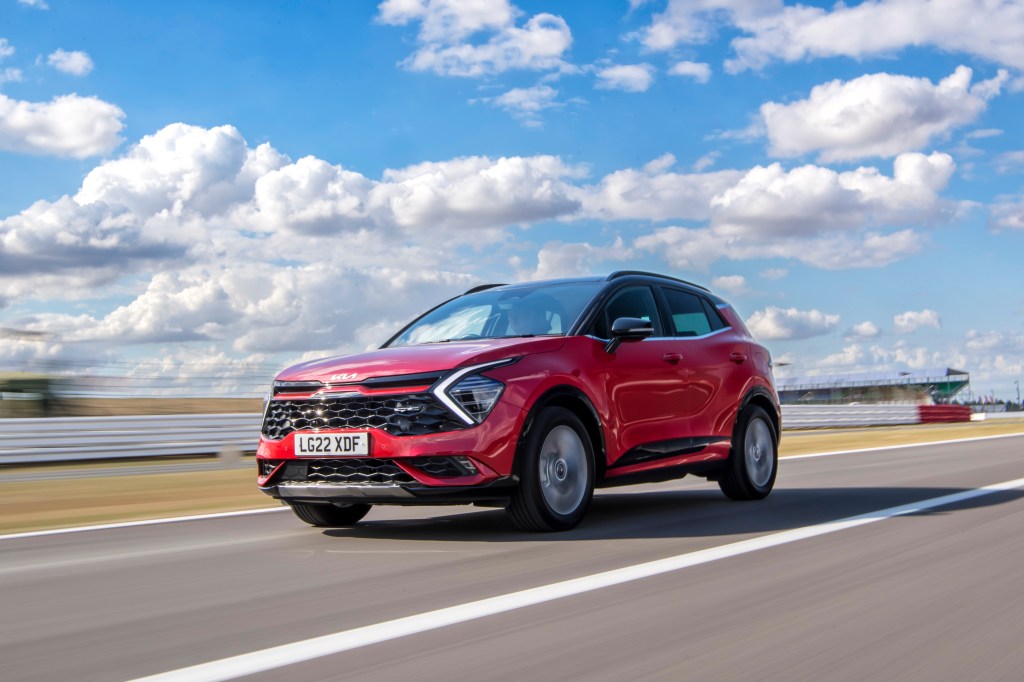 We created the shortlist and you voted in your tens of thousands to pick your favourite car from our list of six.
There was a clear winner, chosen by more than a third of the readers of Driving.co.uk, The Sunday Times and sister-paper The Sun: the Kia Sportage.
We told you Kia was on a roll.
The other shortlisted cars:
Dacia Jogger
Vauxhall Astra
Tesla Model Y
VW ID Buzz
Lotus Emira
Company Car of the Year: BMW i4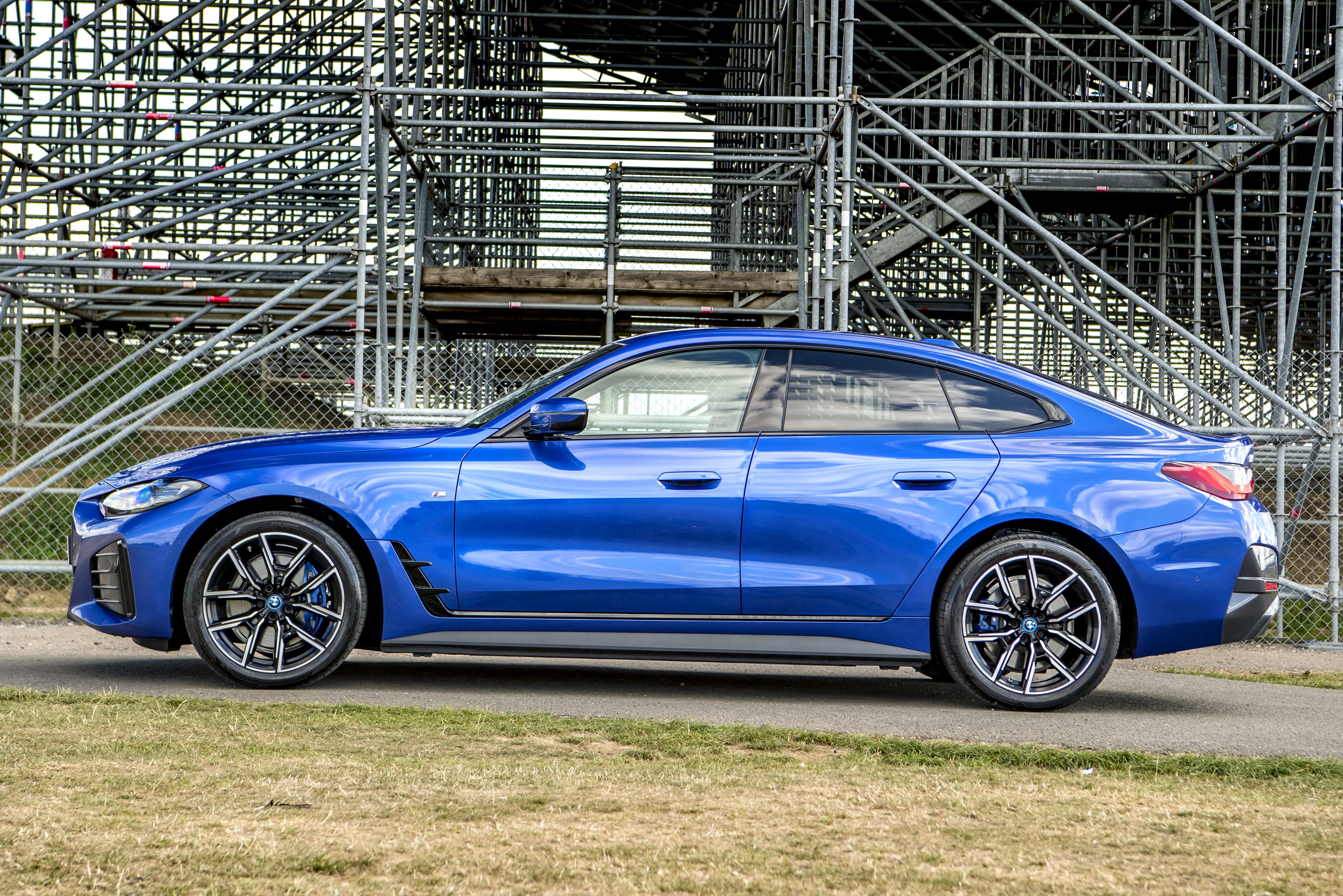 This new award for 2022 recognises the fact that company cars make up nearly 50% of the overall market.
Business drivers value many things but top of the list is tax savings, and the pure-electric BMW i4 certainly fits the bill in that regard. But just as important to our judges was that, despite the zero-emission powertrain it retains BMW's exceptional build quality and trademark handling nous.
Highly commended:
Genesis GV60
Vauxhall Astra PHEV
Used Car of the Year: Skoda Octavia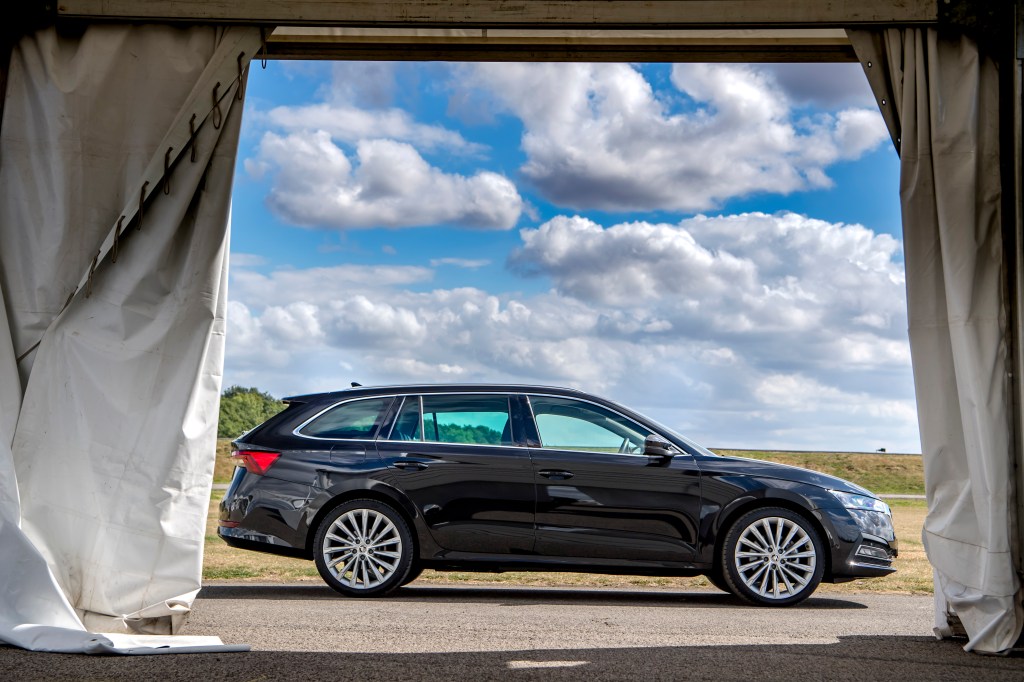 Used car sales grew 11.5% in 2021 as the chip shortage continued and car makers struggled to make the new cars. Despite a bit of a slowdown in Q2, used cars are still massively important as the cost of living crisis bites and buyers look for ultimate value.
Our judges were looking for a nearly-new car that offers that in spades, with plenty of style and technology, an efficient powertrain and lots of practical features at an affordable price. Roll forward the Skoda Octavia. We find it particularly appealing in estate form and, if you can stretch to it, with the plug-in hybrid powertrain.
Highly commended:
Ford Fiesta
Toyota Corolla Hybrid
Motoring Personality of the Year: Martin Brundle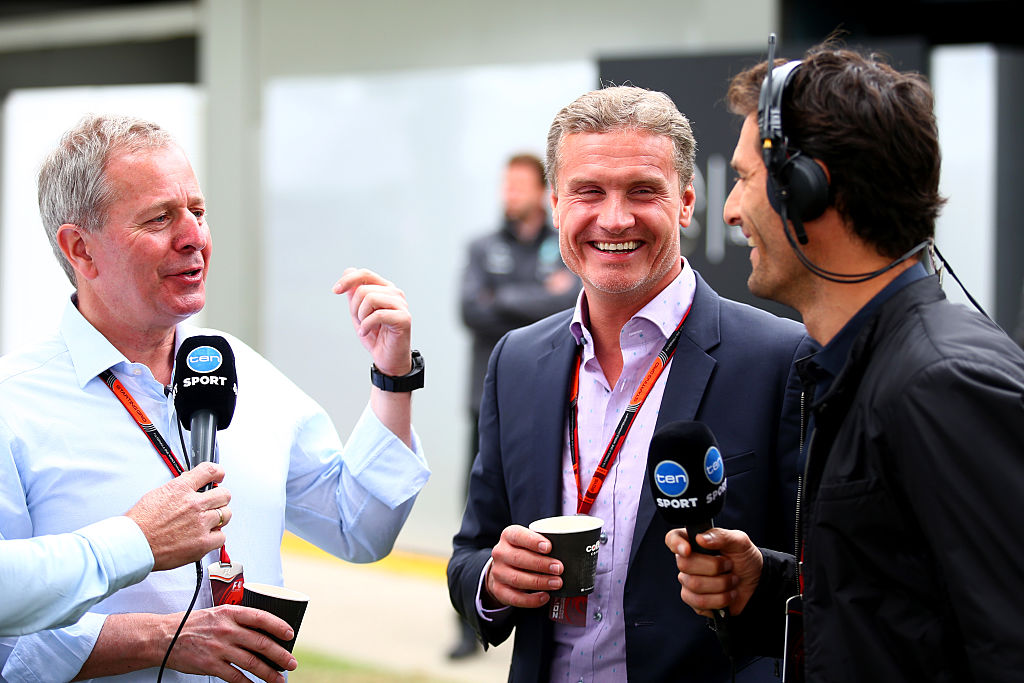 Martin Brundle had a stellar professional motor racing career that included finishing second only to Ayrton Senna in British F3, winning the World Sportscar Championship and Le Mans 24 Hours, and racking up nine podiums in F1.
He then went on to forge a career as quite simply one of the best F1 commentators this country has ever produced, with granular knowledge of the subject matter, an ability to translate what's happening on screen for viewers new to the sport, and a keen eye for what makes entertaining TV.
His gridwalks are the stuff of legend, and in recent years they have propelled him to superstardom after run-ins with the likes of the Williams sisters and Megan Thee Stallion. By his own reckoning, being brushed off by the latter's entourage added 50,000 followers to his Twitter account alone.
For his glittering racing career, supreme F1 commentary and thoroughly entertaining gridwalks over the past 12 months, we are delighted to award our Motoring Personality of the Year to Martin Brundle.
Related articles
If you enjoyed reading about Driving.co.uk and The Sunday Times' best cars of the year 2022, check out our previous winners:
Latest articles