How to put a private plate on a car: the rules, regulations and paperwork you need to know about
3A5Y P3A5Y
---
Published 12 November 2021
PRIVATE number plates are like Marmite: people tend to either love them or hate them. But from the subtle or appropriate (for example, "911 GB" as owned by Porsche Cars of Great Britain) to the more risqué (you can currently buy "ORG 45M" for a mere £150,000, according to regtransfers.co.uk), what are the rules about private plates and how can you go about fitting them to your car?
How to put private plates on a car: step by step
Buy a private vehicle registration number
There are a number of options to go for, from Driver and Vehicle Licensing Agency (DVLA) auctions, to plate dealers and also private purchase. If you buy a private plate that has never been used on a vehicle, it will come with a V750 document that will prove your entitlement. If it's a plate that has already been in circulation, then the V750 is replaced by a V778 form.
Assign it to a vehicle
To assign a private plate, you need to stick to some rules. You can't change 'Q' or Northern Ireland 'NIQ' plates for starters, and you can't put a private plate on a vehicle to make it look newer. For example, you can't add a 21-registration to a car that was first registered before 2021. You'll need the vehicle's V5C registration document to prove you're its keeper, the vehicle must have an active tax status and it must be available for inspection by the DVLA.
You can apply to add a private plate via post or online through the DVLA. The process is free but expect to wait 4-6 weeks for a new V5C with the private plate added. The DVLA advises to keep the original vehicle registration, so this can be put back on the car if you remove the private plate.
…or sit on it
If you have the V750 certificate, you have 10 years to put the registration number on a vehicle. You can renew your entitlement for free, up to 28 days before the V750 expires.
Get the number plates made
Number plates are made by registered suppliers, and the DVLA has a list of recognised firms. They will need proof of your name, address and entitlement to the registration number.
How to remove private number plates
To take a private plate off a vehicle, apply online or by post using a V317 document and the V62 'new keeper' slip from the V5C registration document. This process costs £80, and again it takes 4-6 weeks for a new V5C to be sent out. If you don't put the private plate on another car, you will receive a V778 retention document. The V778 works in the same way as a V750.
Can you put a private plate on a lease car?
You can, but it's complicated. You must ask permission from your finance company, and they will need to be made the keeper of the plate on the V750/V778, because their name will be on the car's V5C. Expect the finance company to charge an admin fee to do this, and another when you want the private plate back at the end of the finance agreement.
How much is a private number plate?
DVLA plates start from as little as £250. Traditionally, the fewer the letters and numbers, the higher the price, but private plates that spell words also sell for thousands. The most paid for a private plate in the UK so far was in 2014, when Ferrari dealer John Collins paid £400,000 (£518,480 including commission) for 25 O to use on a Ferrari 250 GT.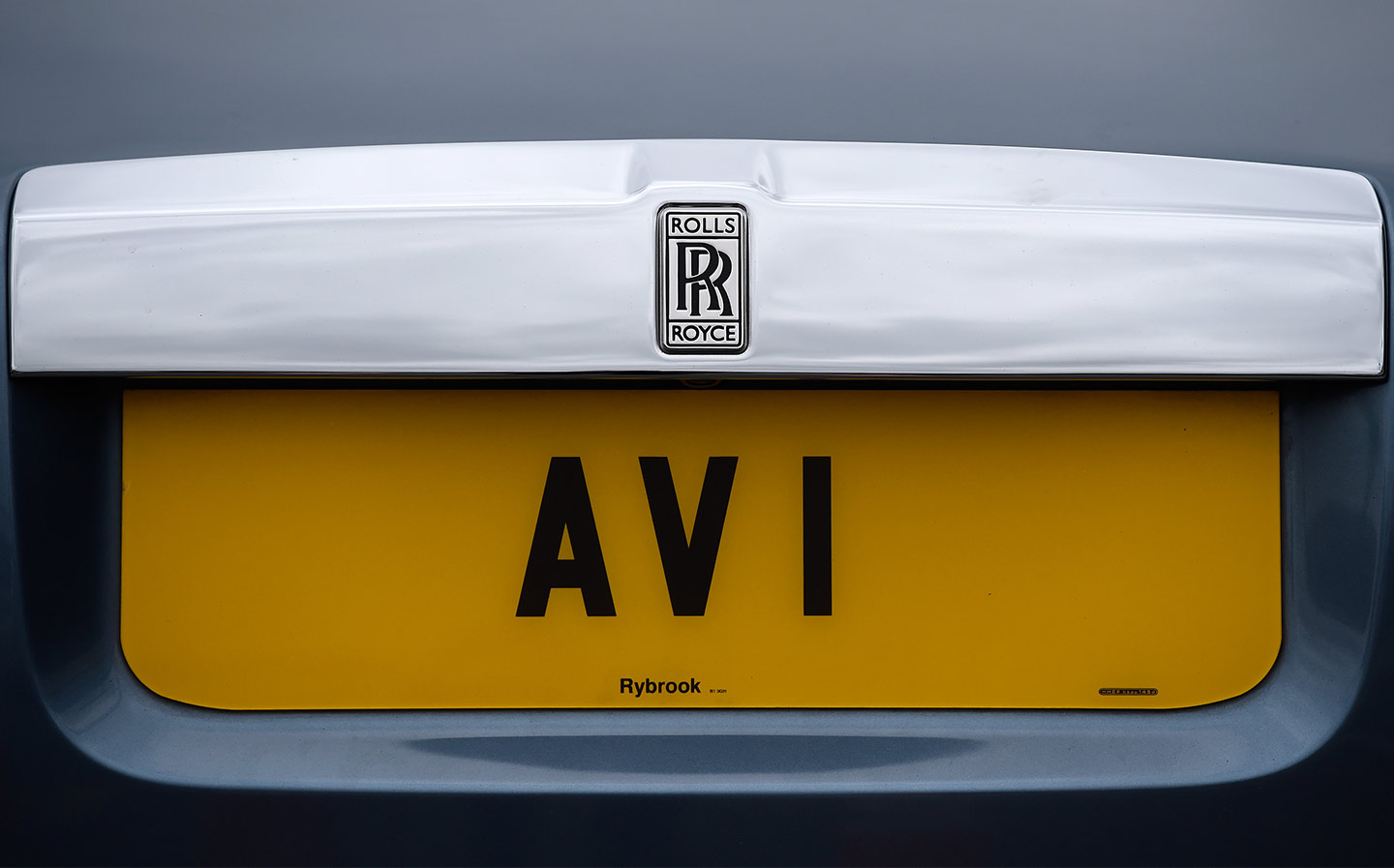 How to buy a private number plate
The DVLA has regular auctions every year for private plates that have never previously been issued, or you can buy them from plate dealers or even privately if you know somebody that has a private plate they want to sell. The DVLA has a list of reputable private registration dealers, including regtransfers.co.uk, regplates.com and speedyreg.co.uk.
Tweet to @Shane_O_D Follow @Shane_O_D