Tell us what you think about Driving.co.uk to win a supercar driving experience
Tell us what you think for a chance to drive five supercars on track!
---
Published 16 November 2018
WE'RE ALWAYS striving to make Driving.co.uk better for our readers. To do that, we need know what you really think about the website.
Your opinions will help us to shape the site in the coming months and years. Tell us what you think of it right now, what you want to see more of and what changes you think would make it better in the future.
THIS COMPETITION HAS NOW CLOSED
Your time is valuable, of course, so to make it worth your while all entries will be entered into a prize draw, with the winner landing an excellent Supercar Driving Experience Day courtesy of trackdays.co.uk.
Either enter the form below, or click here to launch it in a new window.
The prize
One lucky winner will bag a Supercar 5 Blast driving experience.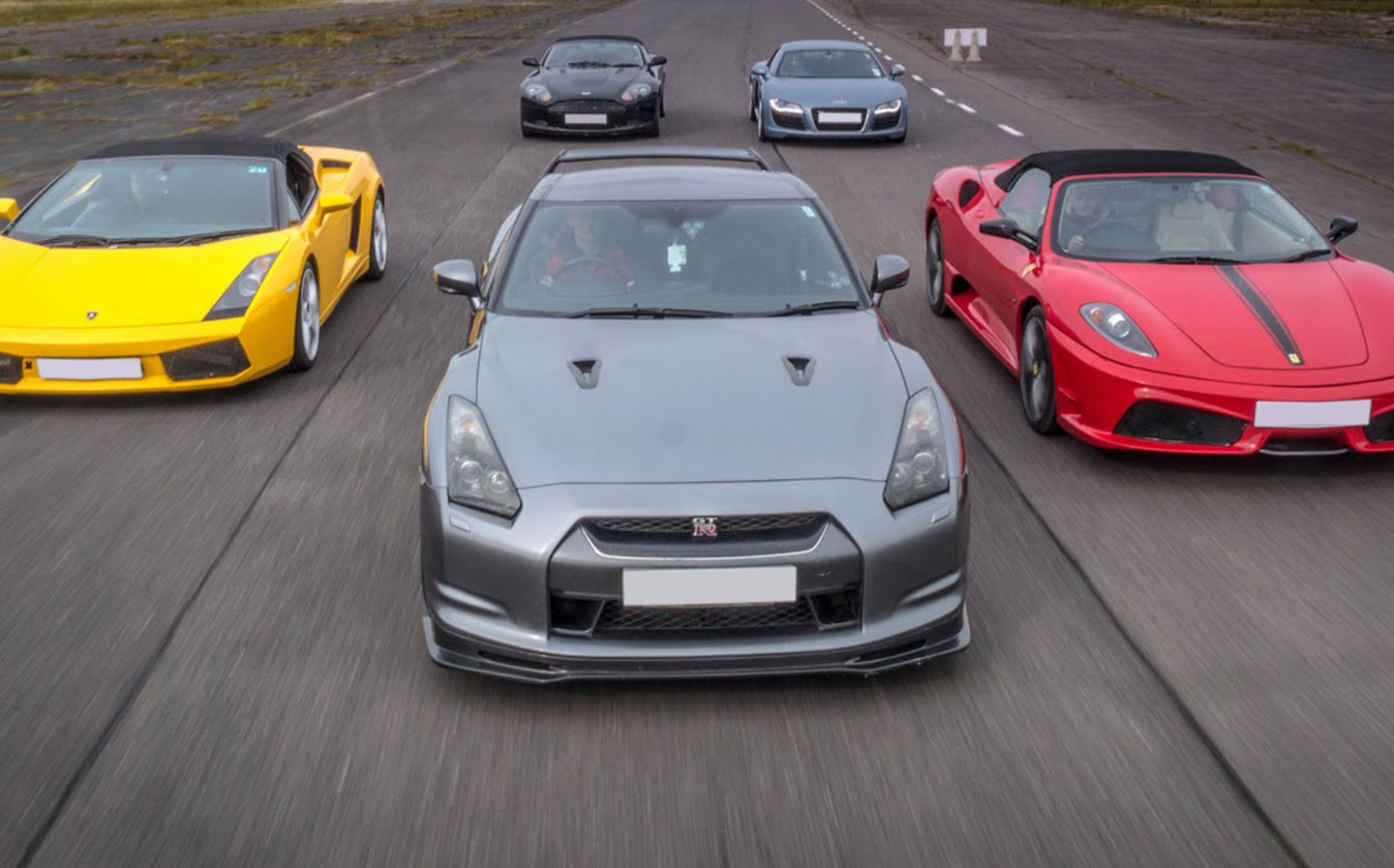 Available at a number of locations around the UK, the experience involves getting behind the wheel of no fewer than five different supercars, which will include a mix of models from the likes of Ferrari, Lamborghini, Porsche, Aston Martin, Ariel and BMW*. You will also receive a personalised certificate to say you've driven the cars, as a memento of the day.
To make the experience even better, you can upgrade to include a high-speed passenger ride in a sports car, the perfect way to finish your day. Please fill in the survey above to enter.
Closing date 23:59 GMT, December 31, 2018
THIS COMPETITION HAS NOW CLOSED
Locations (north to south)
Lochgelly, Fife
Elvington, Yorkshire
Three Sisters, Wigan
Prestwold Hall, Leicestershire
Shakespeare Raceway, Warwickshire
Dunsfold Aerodrome, Surrey (location of the Top Gear test track)
Exeter, Devon
Duration The experience will require between 3 and 3.5hrs at the venue.
Availability Available on selected weekdays throughout the year.
Extras and upgrades The ability to have your supercar experience on selected weekends is available for an upgrade fee of £20. A photo package can be pre-ordered for £25. The high-speed passenger ride costs £10. The winner will receive a voucher so that they can book the experience at trackdays.co.uk, during which they can select the extras. An optional collision damage waiver will be offered at registration on the day and starts at £25 for one vehicle with a supplement of £5 per extra vehicle after that.
Restrictions and extra information In order to take part, drivers must have and produce their booking confirmation along with a driving licence that allows them to legally drive on UK roads. Customers must arrive at their booking location one hour before their drive time and if late may forfeit their booking. All the vehicles and equipment have restrictions of 153-198cm in height and below 17 stone in weight. Drivers must be able to understand instructions given to them in English. Drivers must check before they book that you meet these requirements. Severe weather may cause the experience to be delayed or postponed. Refer to trackdays.co.uk's terms and conditions for more details.
* Cars are subject to availability and not all cars will be available at all venues.
For more information visit trackdays.co.uk/driving-experience/
THIS COMPETITION HAS NOW CLOSED