Video: Top Gear trailer hails the start of series 22
Winter sun but no tan for the man in white
---
Published 07 January 2015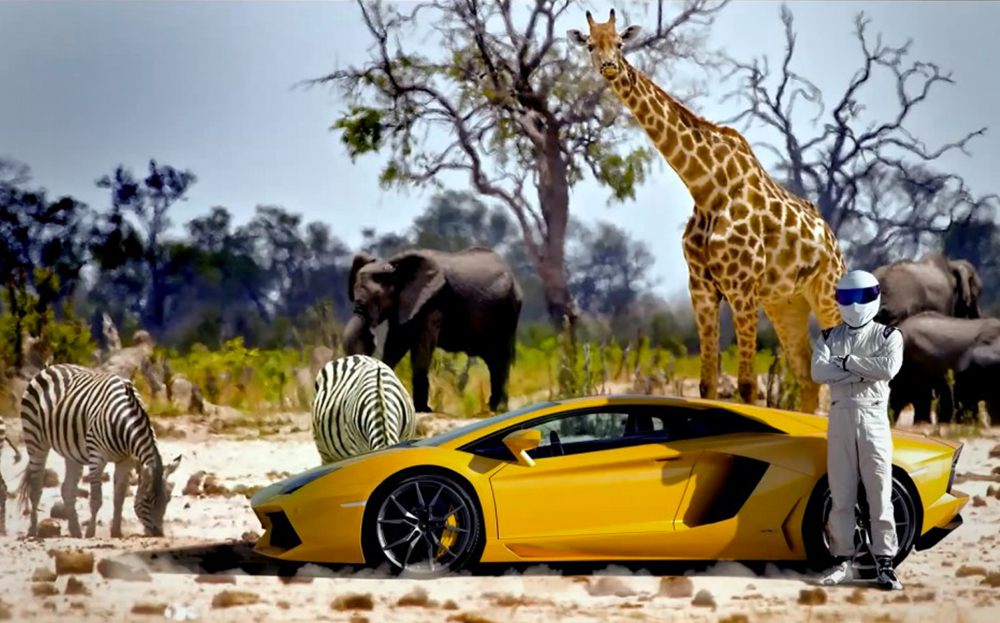 SUPERCARS, TYRE smoke and a mysterious man who sunbathes in a racing helmet. It can mean only one thing: the return of Top Gear. The first glimpse of what the new series has in store has been released in a trailer for the show, which starts later this month.
---
Search for and buy your next car on driving.co.uk
---
The video shows the Stig apparently on a globetrotting winter break at the wheel of a rented Lamborghini Aventador and then cuts to a Jaguar F-type R coupé going sideways on the Top Gear track back in the UK. The trailer comes as viewing figures for the Top Gear Patagonia Christmas special reveal that the show is as popular as ever.
The two-part film sparked controversy in October when the presenters, Jeremy Clarkson, James May and Richard Hammond, and their crew were forced to flee from Tierra del Fuego, in southern Argentina, after locals became angry over a perceived reference to the Falklands War on the numberplate of one of their vehicles.
The concluding instalment averaged 4.8m viewers — meaning that the BBC2 show was more popular than any programme on ITV or Channel 4 last Sunday — while the first part averaged 4.7m viewers, making it the second most popular show on the Saturday. Viewers watching on iPlayer are expected to increase the figures substantially.
Series 22 starts on Sunday, January 25.