Video: Fearless Frenchman rides rocket-powered bicycle to 207mph
Next target: 250mph
---
Published 12 November 2014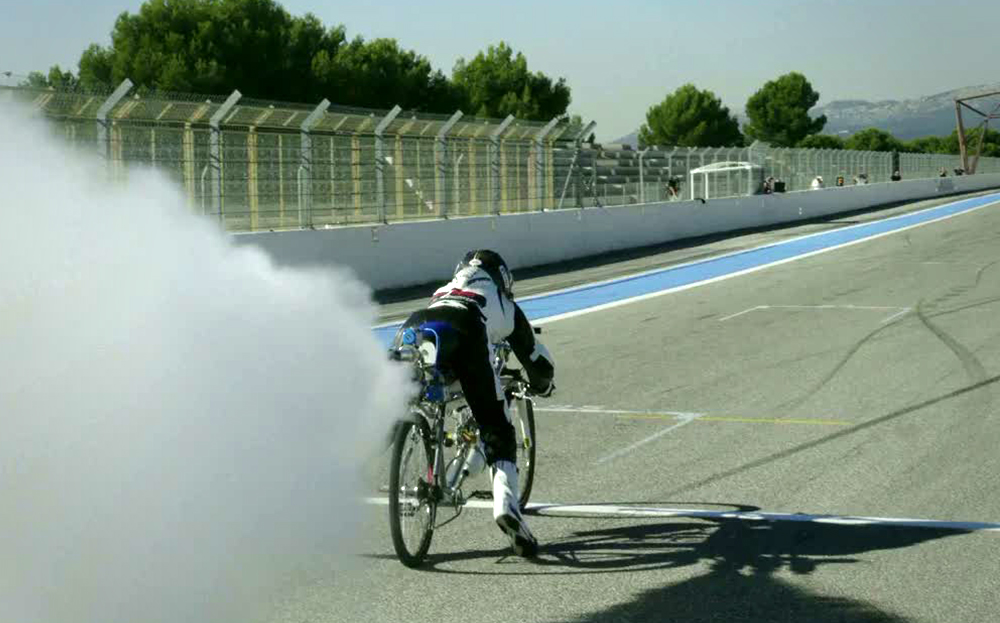 DRIVERS HAVE long suspected that some riders of bicycles have a screw loose, but nothing compares to this two-wheeled tearaway – a Frenchman who claims to have ridden his rocket-powered bicycle to over 200mph.
---
Search for and buy your next car on driving.co.uk
---
François Gissy says he rode his aptly named Rocket Bike to an astonishing 207mph at the Paul Ricard former Formula One racing circuit in the south of France.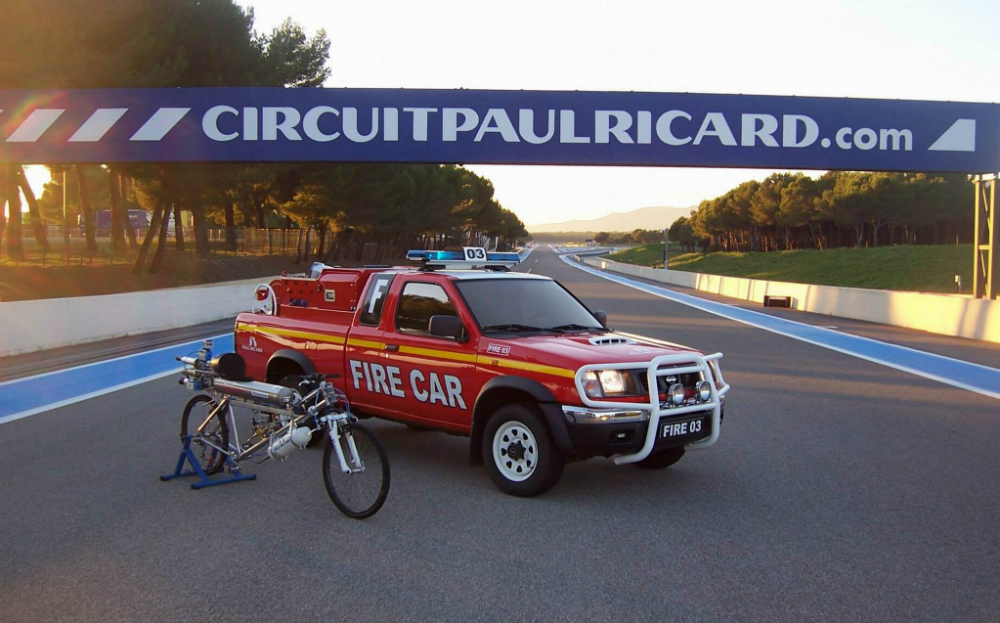 As if that weren't jaw-dropping enough, Gissy claims that his bike can accelerate from standstill to 124mph in just 3.7 seconds. In the video of his high-speed runs, man and rocket machine race a Ferrari F430 and leave it behind as if the Italian sports car were standing still.
Lying flat on his front, Gissy clings on for dear life as he faces G-forces and drag from the air said to be equivalent to half a ton. Fortunately, as the rocket engine has only a small tank for the hydrogen peroxide fuel, it soon runs out of juice after propelling the bicycle to its top speed.
For his next challenge, Gissy says sponsorship is needed to help achieve the objective of building a bike that can "accelerate to more than 400kph [249mph] in less than two seconds. I just cross my fingers that we will have the green light soon in order to start the construction."
A lot of people may be crossing their fingers if this new project ever comes to fruition.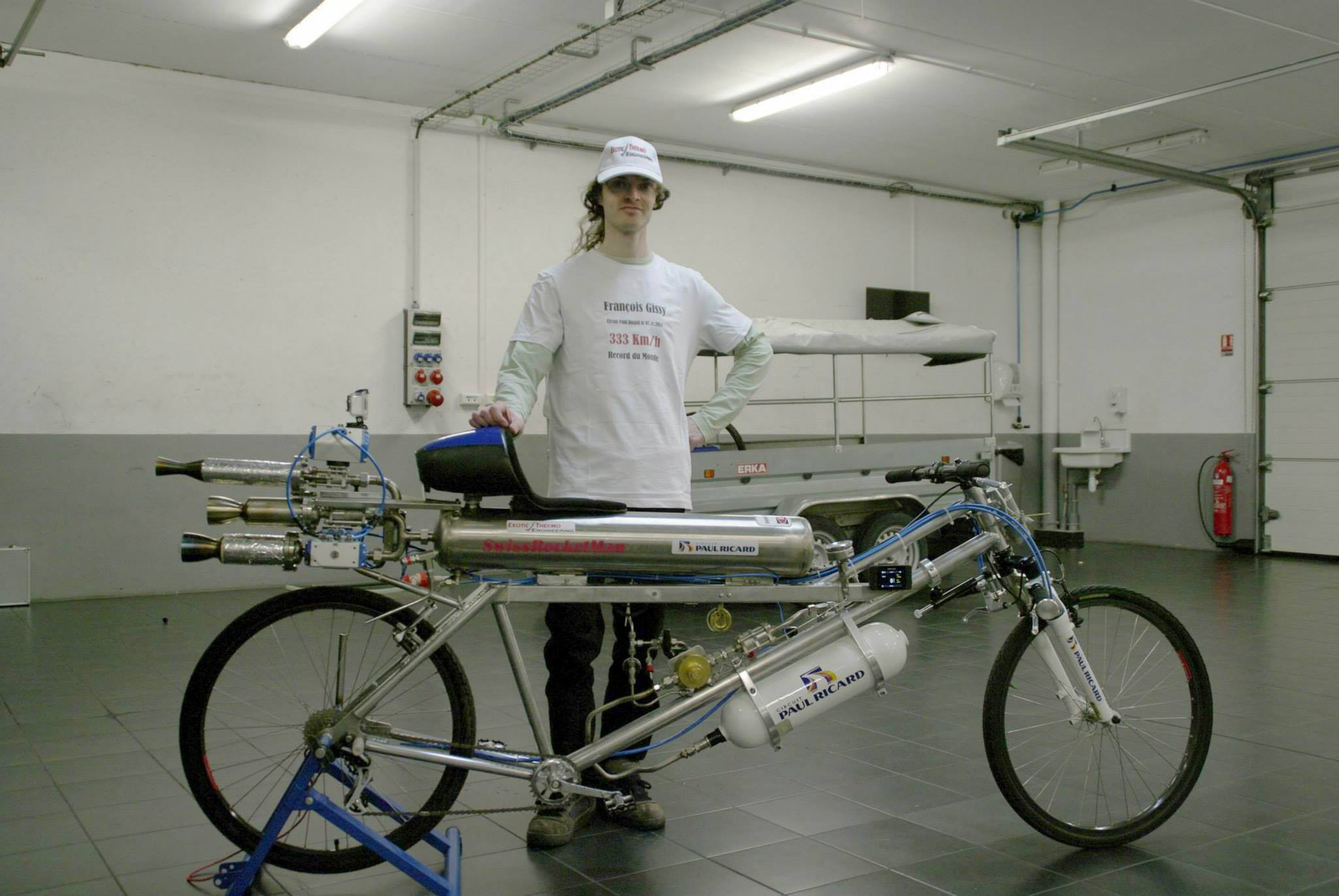 You can follow his team's progress here.