Video: Porsche 918 Spyder battles a Koenigsegg Agera R in hypercar drag race
Brains versus brawn
---
Published 10 December 2014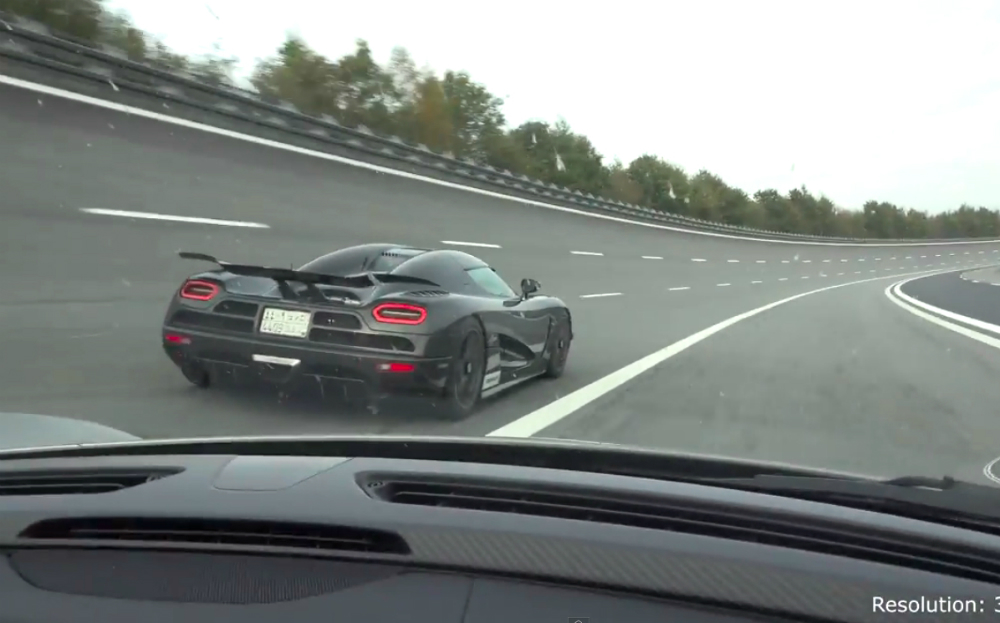 IF HYPERCARS are all about posturing and oneupmanship, it is inevitable that their owners would want to square up, man to man, wing mirror to wing mirror, and race. That's exactly what happens in this video of a series of drag races between a Koenigsegg Agera R and Porsche 918 Spyder.
---
Search for and buy your next car on driving.co.uk
---
In the film, the two cars do battle on a high speed test track in a series of rolling start drag races. Place your bets… 
The Porsche packs in the very  latest thinking in petrol and electric hybrid powertrain technology. It uses a 4.6-litre V8 petrol engine and two electrically powered motors to generate 875bhp and achieve 94mpg and 214mph – figures never seen together before. It is a masterful feat of engineering,  a car that amazed even Jeremy Clarkson; after thrashing it around the Top Gear test track, he concluded: "It just went round at a speed that boggled my mind and hurt my neck."
Just in case anyone is in any doubt about how effective good old-fashioned muscle power can be, however, there is the Koenigsegg Agera R. It boasts a faintly ludicrous 1,124bhp from a 5-litre twin-turbocharged V8 engine. The Swedish car company says that means it's powerful enough to reach a (scary-sounding) 273mph. Yikes.
---
Don't know your BHPs from your MPVs? Click to take a look at our car jargon buster
---
The drag race has been made possible by Gustav Traff, a YouTube user who is currently using the Kickstarter crowd-funding website to raise money to pay for his exclusive videos. He brought together the cars and their owners at a private test track, and estimates that he needs to raise 50,000 Swedish Krona (about £4,250) to make his next drag race film – the Koenigsegg Agera R versus a Bugatti Veyron.
---
Search for and buy your next car on driving.co.uk
---