Video: Crazy Cart office karting is the speediest way to get fired
XCAR employees drive towards their P45
---
Published 25 November 2014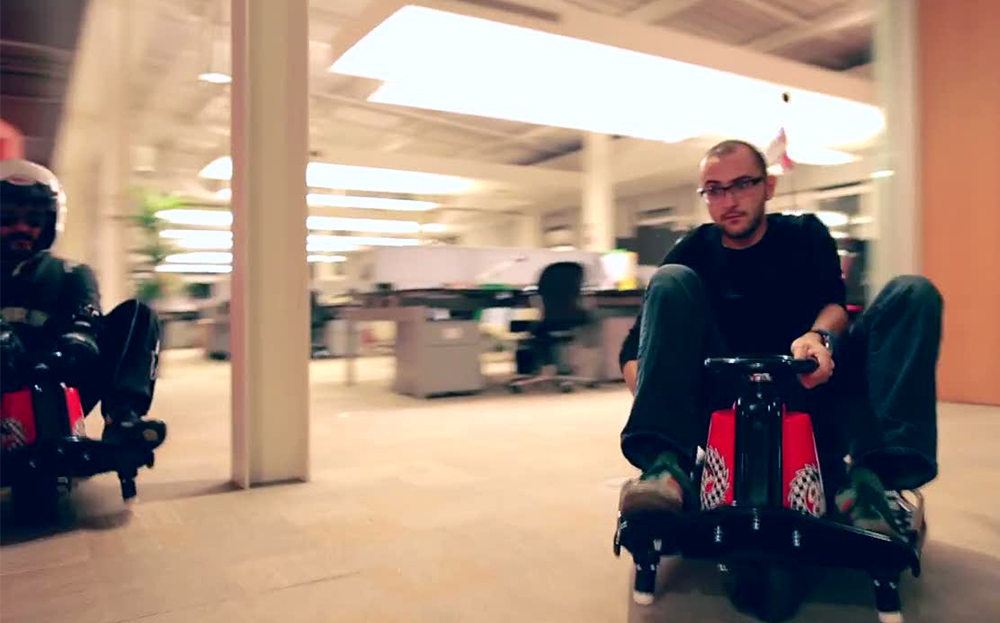 PREPARE TO add another present to your Santa-bound wish list. The video below features two rather big kids from the XCAR video channel going wheel-to-wheel on a pair of Crazy Carts, a brilliantly fun ride-on toy.
---
Search for and buy your next car on driving.co.uk
---
Actually, that should be castor-to-castor, as the Crazy Cart's extreme manoeuvrability is down to a set of castor wheels at the front and rear. For propulsion and steering (of a sort), a larger electrically powered wheel is positioned under the steering wheel.
The XCAR cleaning staff no doubt had a job clearing up after the two miscreants but that probably won't stop you reaching for the credit card and ordering a couple of Crazy Carts this Christmas…. for the kids, obviously.
---
View our other Christmas gift ideas here
---