Top new SUVs and 4x4s going on sale in 2016 and beyond
The ones to look out for this year and beyond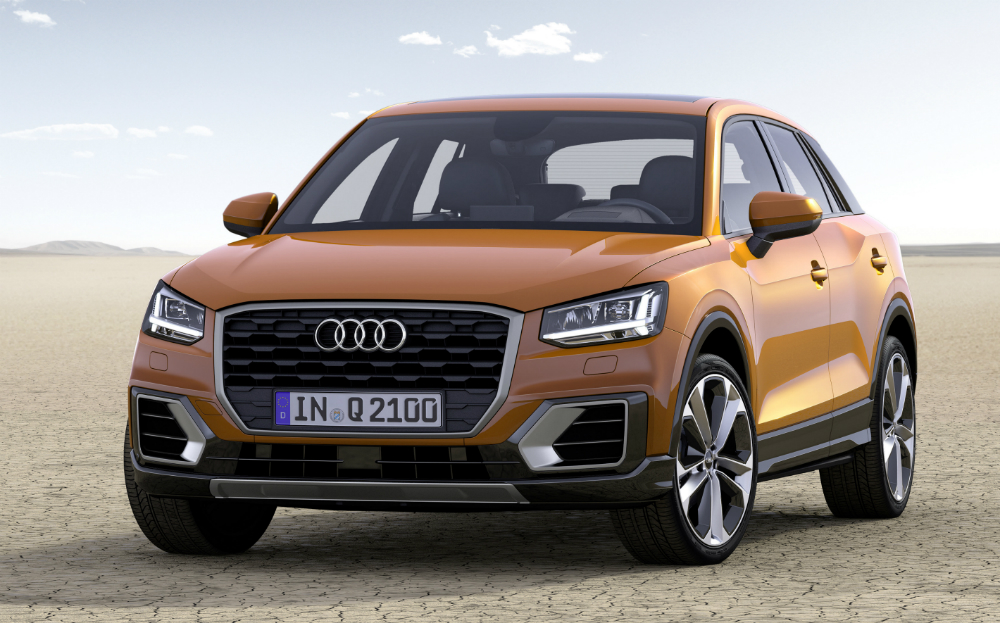 Buying any new car is an expensive business. Buying an SUV or 4×4 tends to be even more costly; they are positioned as premium cars that cost more than a comparable family hatchback, saloon or estate car. That's why it pays to stay informed of the new SUVs and 4x4s that will be going on sale in 2016 and beyond.
The last thing most drivers want is to spend a small fortune on a new car, only to find that three months later it has been superSeded by an all-new model, which is better in every repsect and also causes values of the old model to plummet like a stone in the air.
So read on to brush up on the SUVs and 4x4s that will be coming to a school run near you later this year.
---
Browse NEW or USED cars for sale on driving.co.uk
---
Audi Q2 affordable posh SUV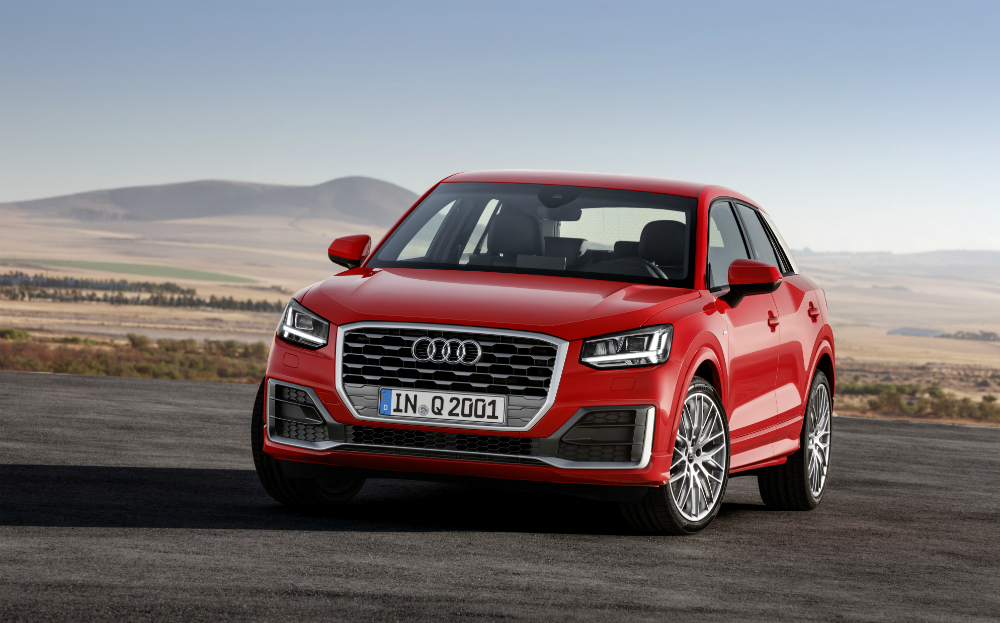 Price: from £22,000 (estimate)
On sale: July
Is the new Audi Q2 small but perfectly formed? Audi will be hoping so. The pint-size Q2 squeezes in beneath the Q3, Q5 and Q7 SUVs. It has been styled to appeal to younger and young-at-heart drivers. A signature feature is what Audi calls "colour offset blades", which is a contrasting colour for the C-pillar at the back of the car.
It's for drivers that want to stand out of the crowded SUV market. Think of it, then, as a posher, more expensive equivalent to the Citroen C4 Cactus. The most powerful model will feature quattro four-wheel drive and a 2-litre, TFSI petrol engine with 188bhp. The entry-level model gets a 1-litre, three-cylinder TFSI motor.
BMW X7 luxury car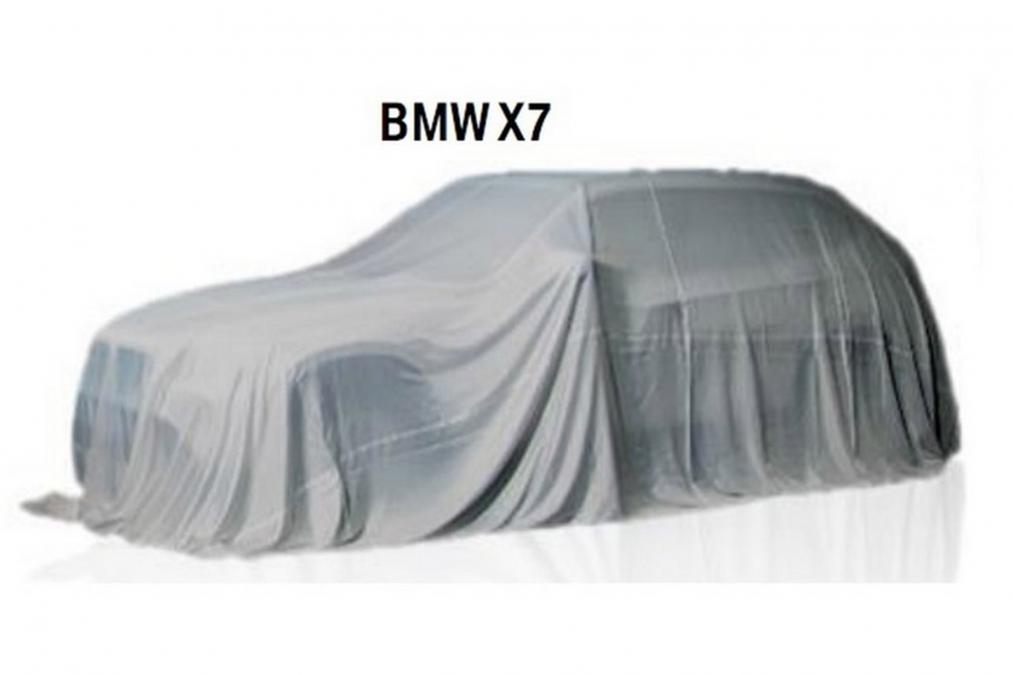 Price: from £60,000 (estimate)
On sale: 2018
BMW has confirmed that its super-size X7 is on the way. Ian Robertson, the head of sales and marketing at BMW, has confirmed the car will go on sale in 2018 and said "There's very little resemblance to the X5, so it's not an extended wheelbase X5. It's very different – we wanted it to have its own identity."
To keep the weight of the large car as low as possible, BMW's X7 is expected to borrow the carbon-fibre chassis technology used in the construction of its 7-series saloon. Plug-in hybrid technology could further help minimise its emissions, but six-cylinder, V8 and V12 engines should also feature in the line up.
Ford Edge family SUV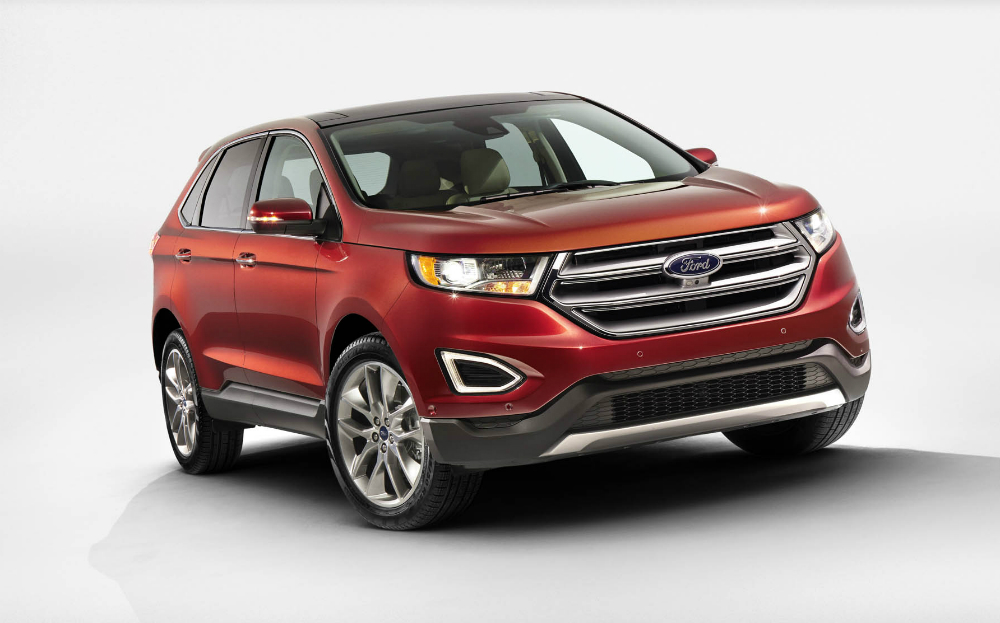 Price: from £29,995
On sale: Now
Ford is hoping that its new Edge, an American designed and Canadian built SUV, will tempt drivers out of the likes of the Audi Q3 and BMW X3. Priced from £29,995, it features a 2-litre turbo diesel engine with 178bhp, or a more powerful twin-turbo version with 208bhp.
Ford is claiming that the Edge's trump card is a spacious interior, which will be more accommodating than rival SUVs. However, unlike the Nissan X-Trail, or Skoda's forthcoming Kodiaq (see below) there won't be the option of a seven-seat version. Driving will be testing the Edge soon, and will report whether Ford's SUV really does have the edge…
Jaguar F-Pace SUV crossed with a shooting brake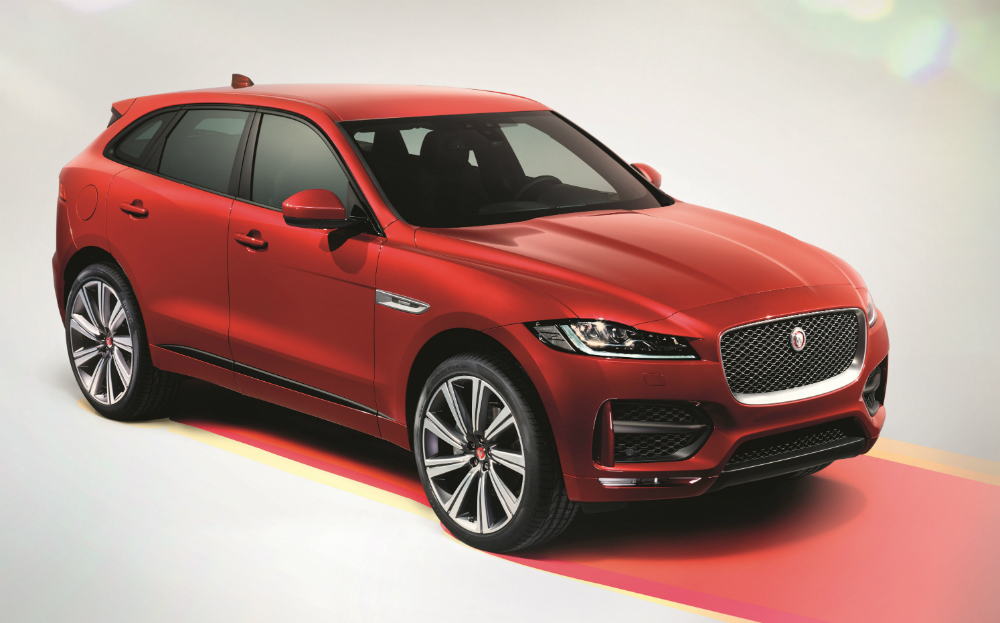 Price: from £34,170
On sale: Now
Strictly speaking, the new F-Pace went on sale several months ago — you can read Driving's full review here. And it couldn't have come a moment too soon; Jaguar needs a car like the F-Pace to tap into the SUV market, which is gathering momentum like an avalanche and is now the most popular type of car in Europe.
It's interesting-looking, a cross between a shooting brake, SUV and raised-up estate car, and the important thing is that this blend of styling elements hangs together well. The interior is classy and easily a match for any of the posh German brands against which Jaguar must hold its own.
The driving experience is markedly more sporty than a Land Rover Discovery Sport, a feat said to have been prompted by the first exposure Jaguar's engineers had to the Porsche Macan.
The backbone of the engine range is Jaguar Land Rover's 2-litre, four-cylinder diesel engine, with 178bhp. At the top of the range, there are 3-litre V6 diesel (296bhp) and 3-litre V6 petrol (375bhp) motors.
Land Rover Discovery 5 seven-seat 4×4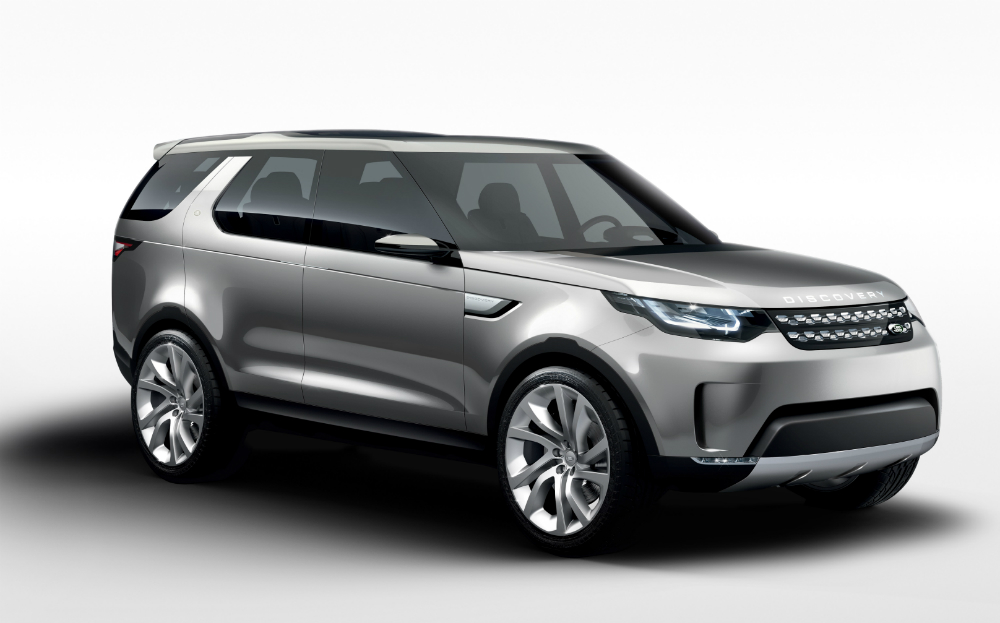 Price: from £45,000 (estimate)
On sale: 2017
The current Discovery 4 is as old as some of the hills it roams. The car was an update of the Discovery 3. So it's no surprise Land Rover is busy putting the finishing touches to an all-new, aluminium-built Discovery which will be lighter and have sleeker styling than the current model but still offer the same, seven-seat practicality of the existing model. Strictly speaking, it is expected to go on sale next year, but there is the chance that SUV drivers will get their first look at the new Disco later this year.
Mazda CX-4 coupé SUV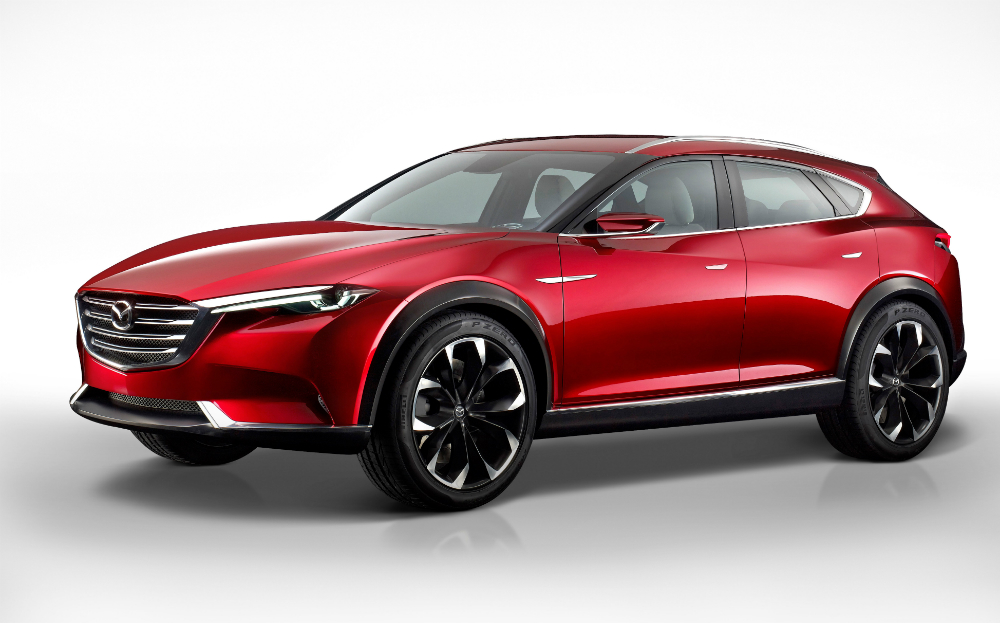 Price: from £25,000 (estimate)
On sale: We may have to beg Mazda for UK sales
Haven't you heard? SUVs are so yesterday's news. The latest trend that's got car buyers heading for dealerships is a car that's a cross between a coupé and an SUV. The trend started – albeit somewhat slowly – in 2008 by the rather brutal looking BMW X6. Now most premium car makers are rushing to add such a car to their range, and Mazda is next in the queue.
It is gearing up to launch the new CX-4. However, the CX-4 has been caught on camera, before it was due to be revealed at the Beijing motor show, later this month.
The first signs are promising. It carries over much of the look of the Koeru concept car, which gave at taster of things to come when it appeared at the 2015 Frankfurt motor show. Underneath, it shares much of its mechanical parts with the popular CX-5 SUV, which has attracted good reviews.
At this stage, Mazda says there are no plans for the CX-4 to be sold in the UK. However, given the rise in demand for this stylish type of SUV, that decision could change.
Skoda Kodiaq seven-seat SUV

Price: from £20,000 (estimate)
On sale: September
You don't have to reverse too far down the road to get to a time when Skodas were humble cars, free from delusions of grandeur and as simple as a garden shed. But the next new Skoda will be a super-size, seven-seat SUV which will aim to tempt drivers of Audis, BMWs, Mercedes and Volvos out of their luxury models and into the competitively priced Skoda.
Likely to be called Kodiaq, the plush Skoda SUV will go on sale in September. It is based on the Volkswagen Group's MQB platform, which underpins all manner of cars, including the Golf and latest Tiguan SUV. For Skoda, the distance between the wheels will be stretched, allowing for generous cabin space, and meaning there will be option of seven-seats, with two extra chairs that fold into the boot floor.
A range of 1.4-litre turbocharged petrol engines, and 2-litre turbo diesels will power the Kodiaq. The company has also hinted at a plug-in hybrid version, after the Vision S concept car, which was revealed at this Spring's Geneva motor show, and previewed the Kodiak, featured the same systems found in the Audi A3 e-tron and VW Golf GTE.
Looking to buy a new car? Start your search using The Sunday Times Top 100 Cars