The top motoring Twitter accounts to follow
Slaloming through the feed frenzy
---
Published 25 January 2016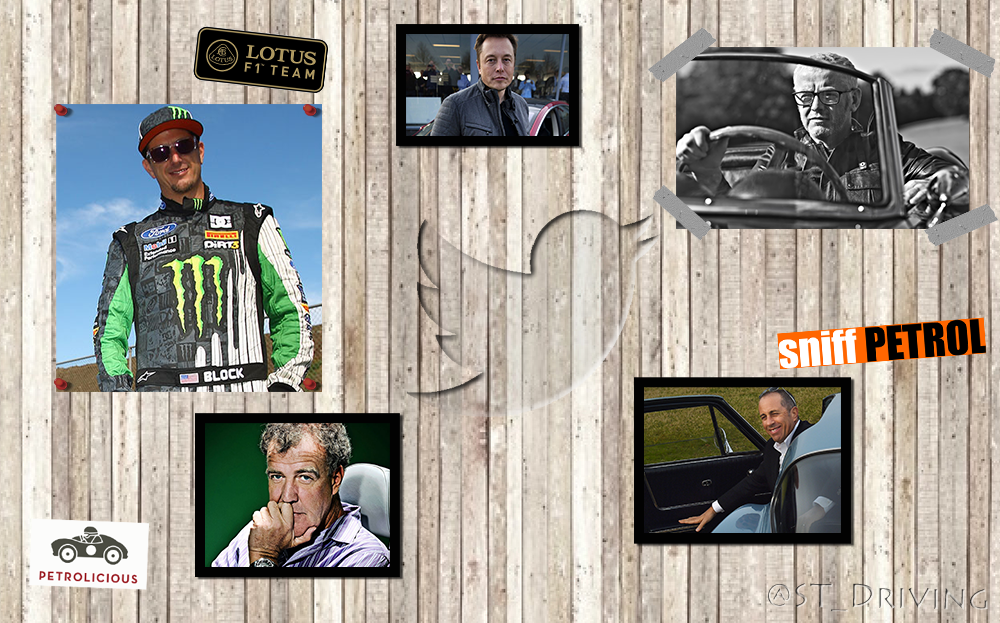 IF YOU want to keep up with the latest car news, or simply tailgate the biggest motormouths on the social media scene, Twitter is the perfect pit stop. The only problem is the daunting scale.
---
Browse NEW or USED cars for sale on driving.co.uk
---
The social media platform claims to have 320m active users in an average month of tweeting, bleating and repeating. There may be only 140 characters in each tweet (for now) but that's still an awful lot of information.
The racing driver Jenson Button took to Twitter last weekend to ask for help from his 2.35m followers in finding his dog Basil. (By Sunday the pet had been found: "Good news my little buddy has been found, thanks guys for looking out for him. #teamwork".)
Recently, Jeremy Clarkson tweeted that he wished he had been paid to lose at tennis, in the light of allegations about match fixing in the sport. And last week the motoring website Jalopnik tweeted dramatic pictures of a Lamborghini Aventador in flames after a valet took it for a joyride. And that's just the letter "J".
To help, Driving has compiled a handy list of Twitter users we enjoy following. More to the point, we think you'll enjoy doing so, too.
Jeremy Clarkson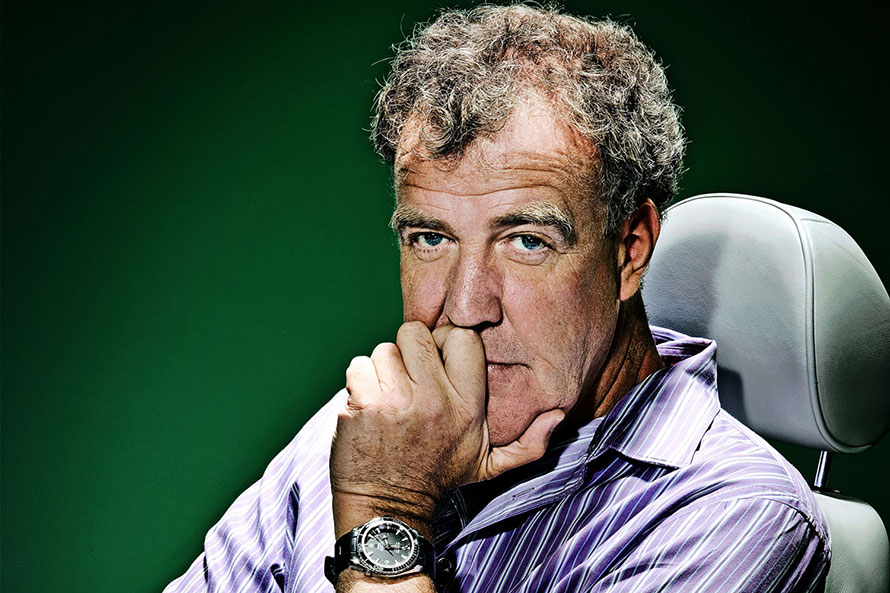 @JeremyClarkson | Followers: 5.9m
There's a good chance you'll have heard of Clarkson. Having accomplished the mission to create the world's most-watched factual television programme — 212 "territories" and counting — his Twitter account has swelled to nearly 6m followers and updates often attract more than 30,000 retweets.
What will you learn? He's a good Samaritan, reporting a hit-and-run driver; his children say he can't cook and should stick to takeaways; he drives a sensible Volkswagen Golf (OK, the 217bhp GTI version); and he shuffles uncomfortably in his seat when stuck in a traffic jam outside the Argentine embassy in London.
Proof we are spending the money on the screen; not on company cars. pic.twitter.com/Xknxjq7f52

— Jeremy Clarkson (@JeremyClarkson) November 27, 2015
Jerry Seinfeld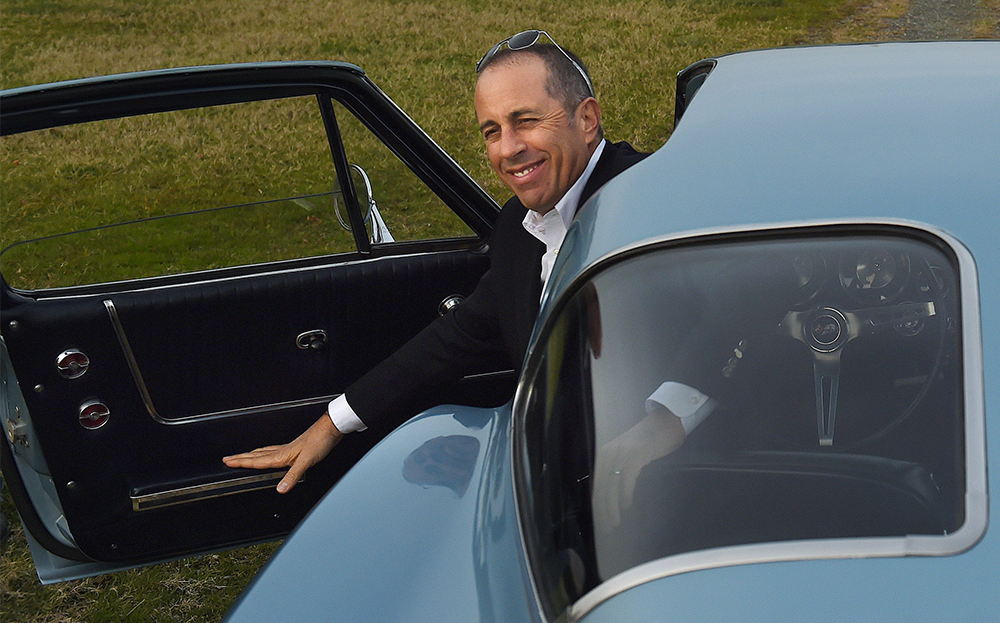 @JerrySeinfeld | Followers: 3.58m
There's just one thing to look out for when flicking through the timeline of the comedian Seinfeld: CCC. This stands for Comedians in Cars Getting Coffee, a free-to-view online show that's now in its seventh series. Until recently the formula has been simple: Seinfeld chooses a classic car and picks up a fellow comedian; they chat, chuckle and grab a hot drink.
The latest series began with a rather different passenger: Barack Obama. Episodes go live every Wednesday.    
New CCC with Steve Martin. We discuss worst stand-up nights. It can get pretty dark out in that spotlight. https://t.co/MDGxxNNjgz — Jerry Seinfeld (@JerrySeinfeld) January 6, 2016
Elon Musk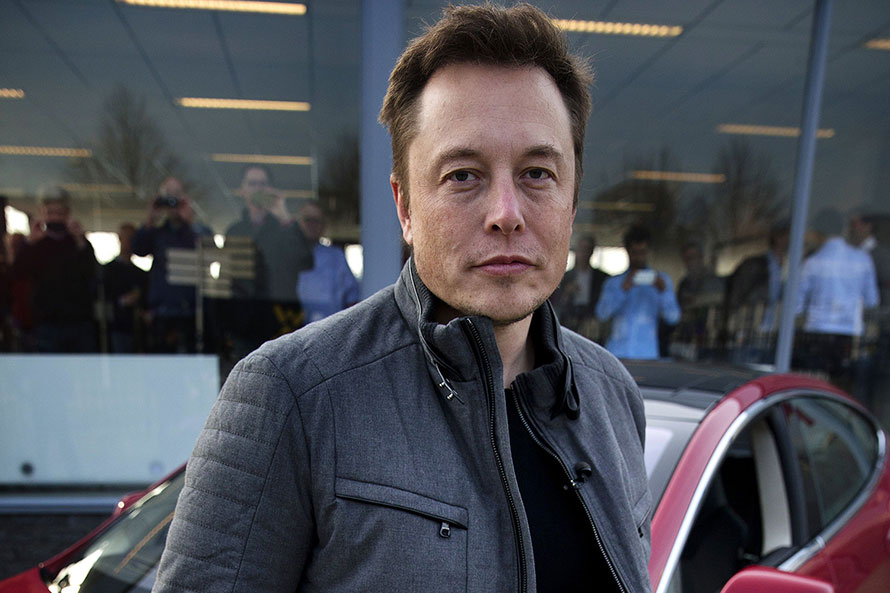 @elonmusk | Followers: 3.27m
Reading the tweets of the Tesla co-founder is a little like taking a peek inside the mind of Tony Stark, better known as Iron Man. Musk's drive to make electric cars desirable, to design reusable space rockets and to switch the world's homes on to solar power is exciting and exhausting in equal measure — and leaves you wondering whether he has developed an "arc reactor" pacemaker for himself.
Yo, I don't hate Apple. It's a great company with a lot of talented people. I love their products and I'm glad they're doing an EV.

— Elon Musk (@elonmusk) October 9, 2015
Chris Evans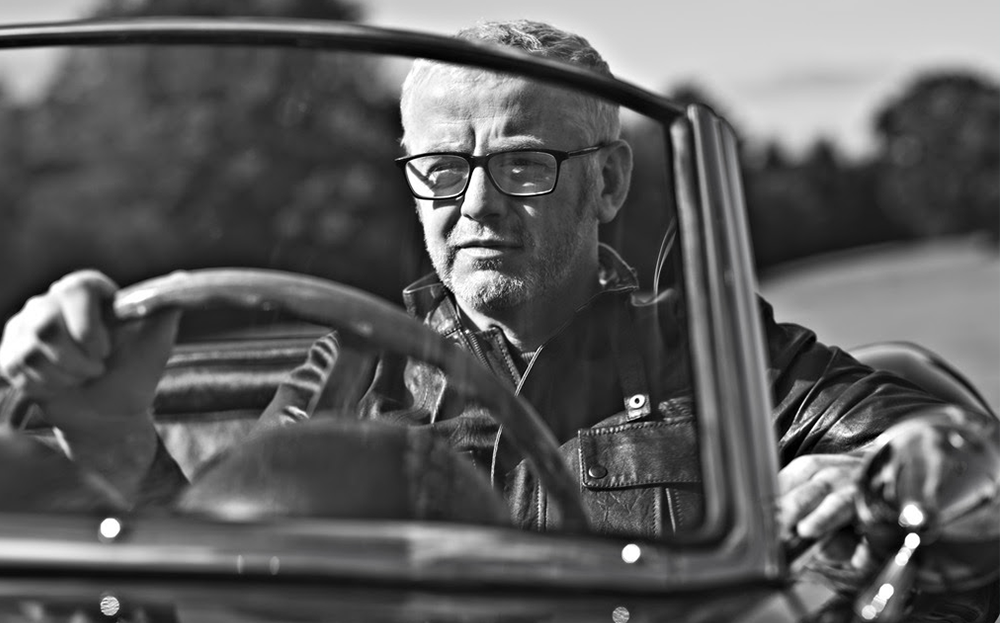 @achrisevans | Followers: 2.14m
If number of Twitter followers is any yardstick in a popularity contest for the new face of BBC Top Gear, Evans is going to have a heck of a job filling the boots of Clarkson. The latter has amassed nearly three times as many followers, despite Evans hosting radio and television shows with multiple broadcasters and channels.
It might have been more fun to follow Evans during his drinking-bender days with Paul Gascoigne and Danny Baker — which earned them the nickname the "Three Muskebeers" in the 1990s — but his followers can keep tabs on the latest cars he has been reviewing and look out for updates on the next series of Top Gear.   
Top Gear crew car. Huge ! Off to film Date Night – Episode One, California style. I pick the road, she picks the car pic.twitter.com/rXzwPNtndZ — Chris Evans (@achrisevans) January 5, 2016
Lotus F1 Team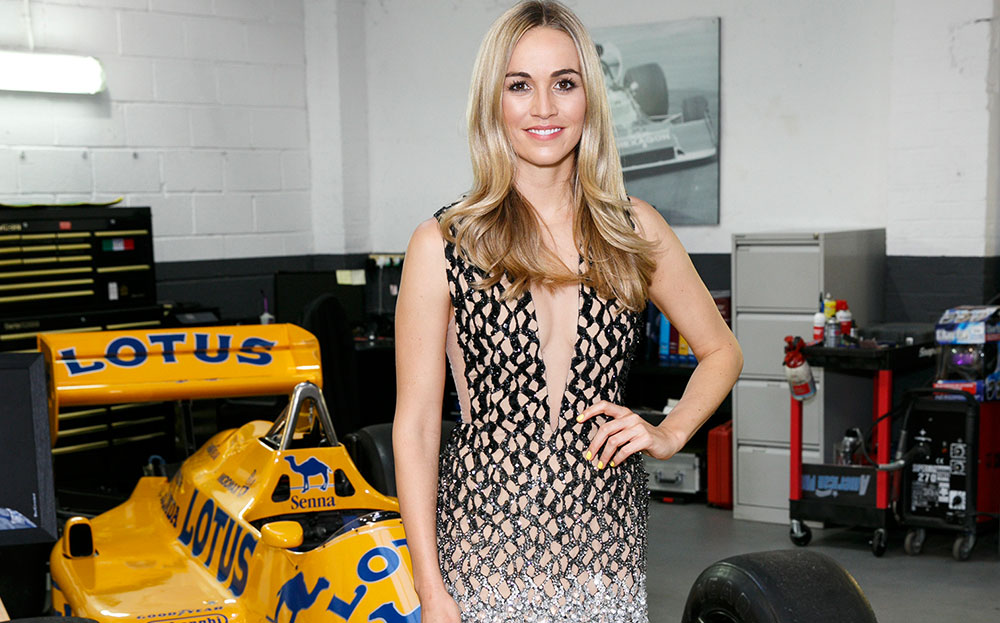 @Lotus_F1Team | Followers: 643,000
Following this Formula One outfit is rather like sitting down to watch The Great British Bake Off. It's easy to get immersed and feel at one with the characters, jokes and tears.
This is a team that takes the business of having fun jolly seriously — Christmas jumpers are paraded for all to see, cardboard cutouts of the drivers are sent to the wedding of two fans (the happy couple chosen by Twitter vote, naturally) and Lotus even finds time to post updates on how it's progressing with the new Renault-powered F1 cars.
WANTED: 470 pairs of yellow socks. Mixed sizes. Quick delivery preferred…! pic.twitter.com/AckBQLamjm — Lotus F1 Team (@Lotus_F1Team) January 13, 2016
Ken Block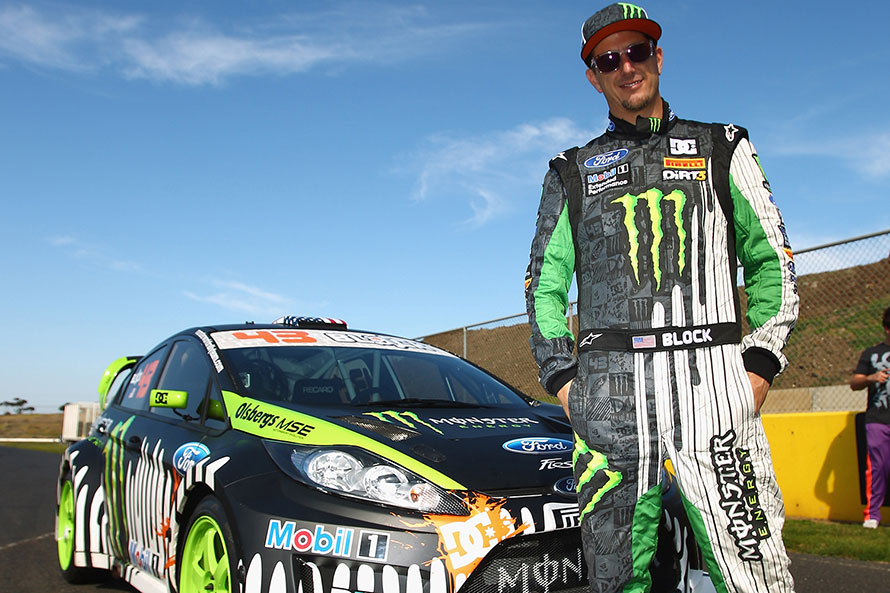 @kblock43 | Followers: 457,000
The videos posted by Team Block are snippets from the American rally driver's smoke-filled full-length YouTube films, which can attract up to 30m views. It's not hard to see the appeal: man gets into very powerful, loud car and proceeds to make every driving manoeuvre appear more spectacular than a stunt sequence from a Hollywood blockbuster.
You'll have to skip past all manner of posts from the makers of energy drinks, but it's a small price to pay for following the master of mayhem.
Just won my first heat here at #GlobalRallycross Detroit! Heading straight into the semifinal now. #belleisle pic.twitter.com/1p3pdscijH — Ken Block (@kblock43) July 25, 2015
Chris Harris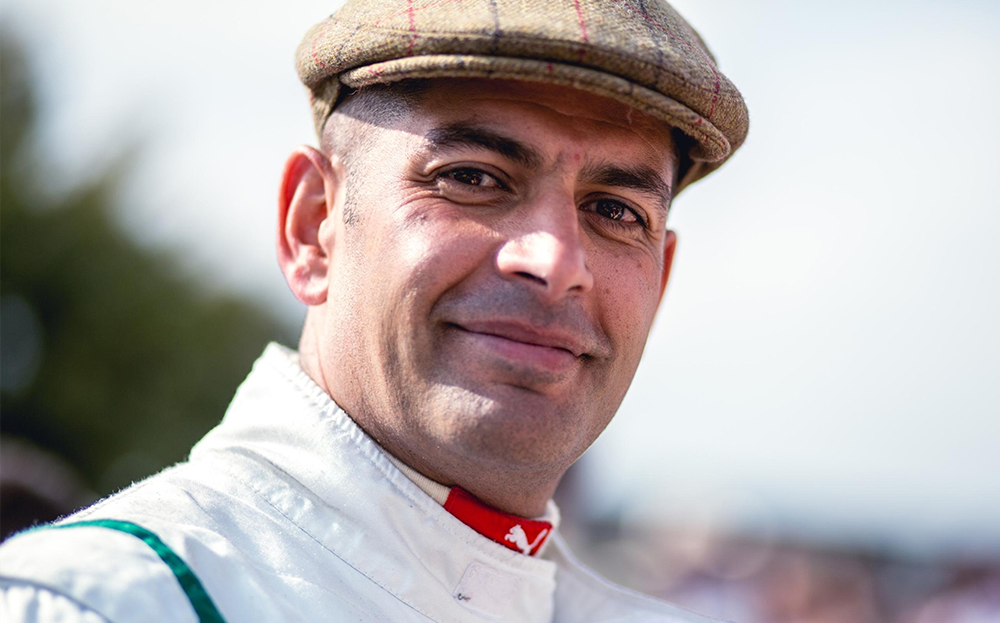 @harrismonkey | Followers: 124,000
Said to be one of the new presenters of Top Gear, Harris is one to watch. He made a name for himself through video reviews of sports cars, so has a penchant for driving high-powered machines at right angles to the direction of travel and reducing tyres to molten rubber.
Kyalami, skidded. #991.2Turbo pic.twitter.com/9dvjovSgX1

— chris harris (@harrismonkey) January 23, 2016
Sniff Petrol
@sniffpetrol | Followers: 66,600
"Car-based drivel" is how @sniffpetrol modestly sums itself up. The account and associated website is run by Richard Porter, the former script editor of Top Gear. His stories, many of which lampoon motoring journalists and car companies alike, are a breath of fresh air in a world that can take itself too seriously. And nothing makes him prouder than a one-star review for his book, And On That Bombshell.
Meanwhile, in ego crushing news, Amazon US receives first one star review of my book. pic.twitter.com/PrrxIAFn18 — Sniff Petrol (@sniffpetrol) January 15, 2016
Darren Heath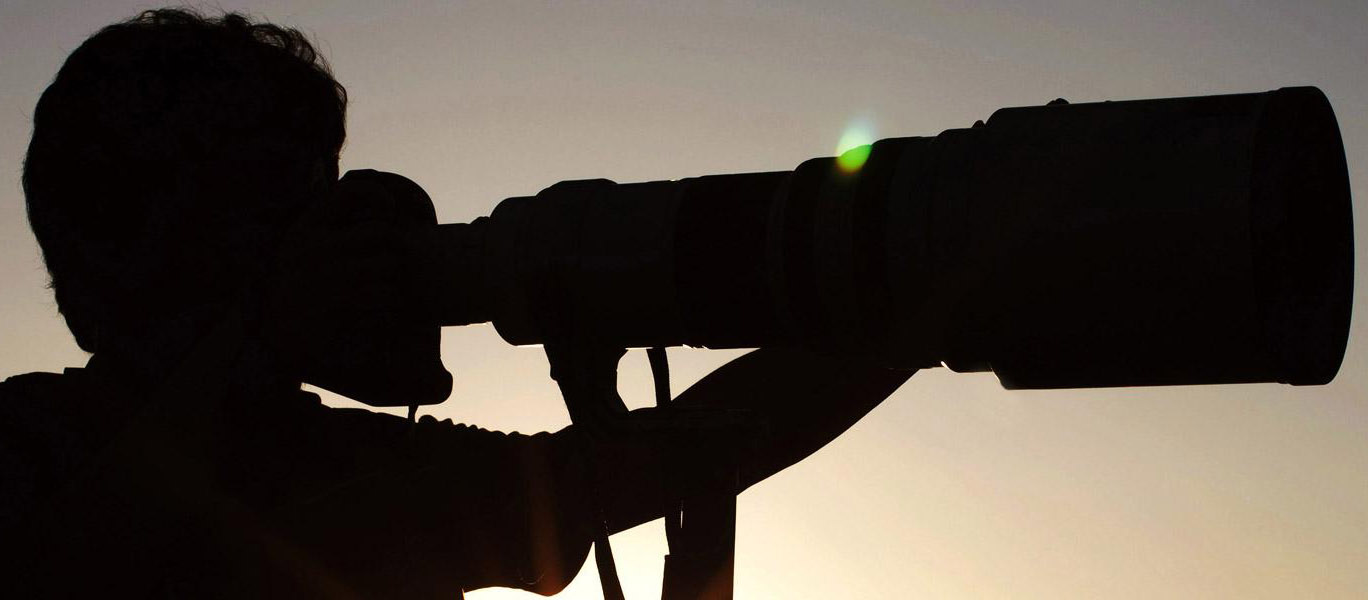 @F1Photographer | Followers: 47,500
Heath is a veteran photographer of F1 racing. In 1997 his pictures dominated the sporting media after a scoop exposing McLaren's covert anti-understeer system. He'd spotted that, unlike on competitor vehicles, the rear brake discs on McLaren's machines were glowing red hot on parts of the circuit where the car was accelerating.
It turned out that the team had installed a second, secret brake pedal in order to help prevent understeer when powering away from bends; Heath seized an opportunity to take a picture of the footwell of a McLaren— and the rest is history. His images are some of the best in F1 and are posted on Twitter throughout the season.
#F1 #PirelliWetTest #Ferrari #Vettel on Instagram @darrenheathphotographer NOW! pic.twitter.com/4gNsxbI0M9

— Darren Heath (@F1Photographer) January 26, 2016
Central Motorway Police Group

@CMPG | Followers: 19,400
Run on behalf of police in the West Midlands, this account offers some helpful hints to drivers on how not to fall victim to crime and how to stay safe on the road. At a time when Big Brother-style technology is replacing increasing numbers of traffic officers, it's good to see there are still some left who do a difficult job on our crowded, combative roads.
On #M5 dealt with vehicle driving in middle lane for over 2 miles. Driver reported. #RoadSafety pic.twitter.com/VsNxt6NaFE — CMPG (@CMPG) January 24, 2016
Tom Hartley Jnr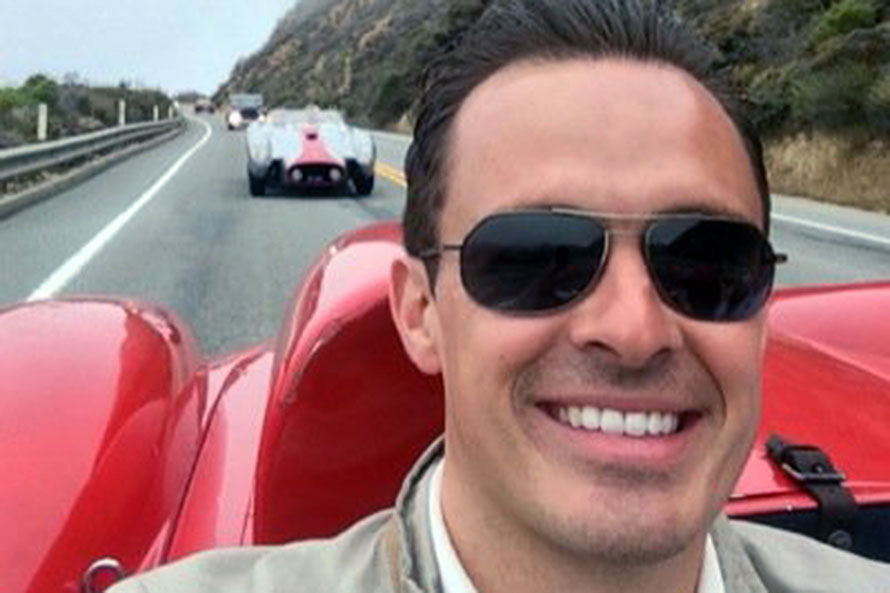 @TomHartleyjnr | Followers: 15,900
Like his father before him, Tom Hartley Jr sources and sells some of the world's most exotic cars. From Aston Martins to Pagani Zondas, if it's rare, growls like a tiger and has the sort of curves that make grown men go weak at the knees, you'll find it in his Derbyshire showroom.
Hartley Jr's Twitter feed is filled, predictably, with pictures of these machines — models such as a 2004 Ferrari Enzo with just 114 miles on the clock — which are sold at prices that will make your eyes water. Little wonder he's always smiling in his photos.
Continuing the good start to the week, DB5 is now #Sold after being in stock for only 90 hours! pic.twitter.com/53sCjygKj5

— Tom Hartley (@TomHartleyjnr) January 26, 2016
Car Design News

@CarDesignNews | Followers: 15,700
For a close-up preview of the latest trends in motoring design and technology, @CarDesignNews is the feed to follow. It takes an interest in the detail and gets its audience closer to the ideas that keep designers awake at night.
Pic of the Day 659 Interior theme sketch of the 2006 Renault Altica concept showing various seating configurations pic.twitter.com/7Trr3VntYb

— Car Design News (@CarDesignNews) January 25, 2016
Petrolicious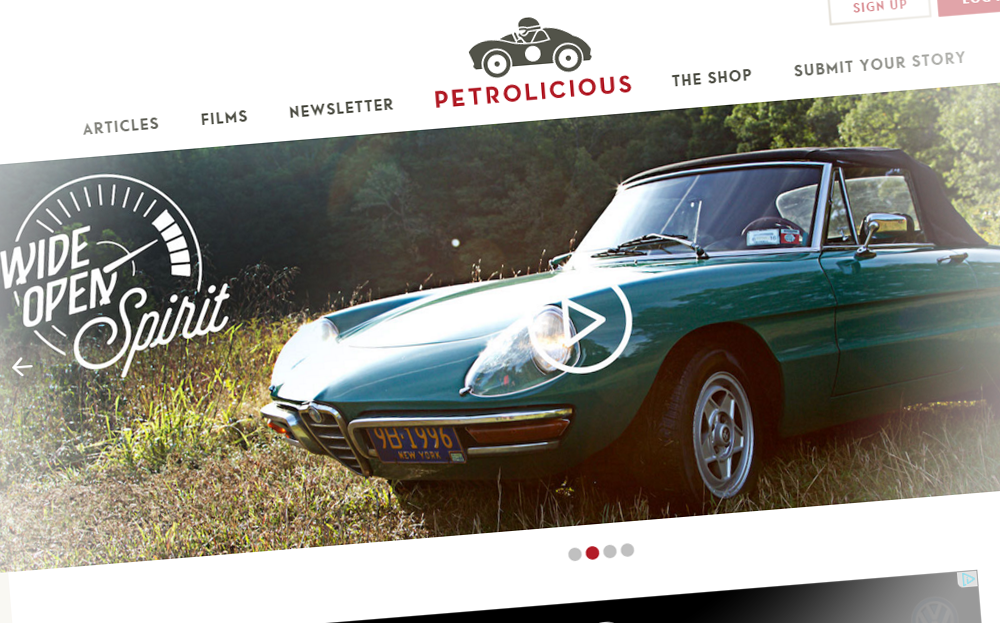 @PetroliciousCo | Followers: 11,100
Classic cars aren't exactly rare on Twitter. But these are classic cars with a story to tell — and the narratives are told through the medium of a beautifully filmed video. Worth dedicating your lunch break to.
FILM: This Alfa Romeo Spider Is A Wide Open Spirit https://t.co/mGjUEbtbzf

— Petrolicious (@PetroliciousCo) January 19, 2016
Institute of Advanced Motorists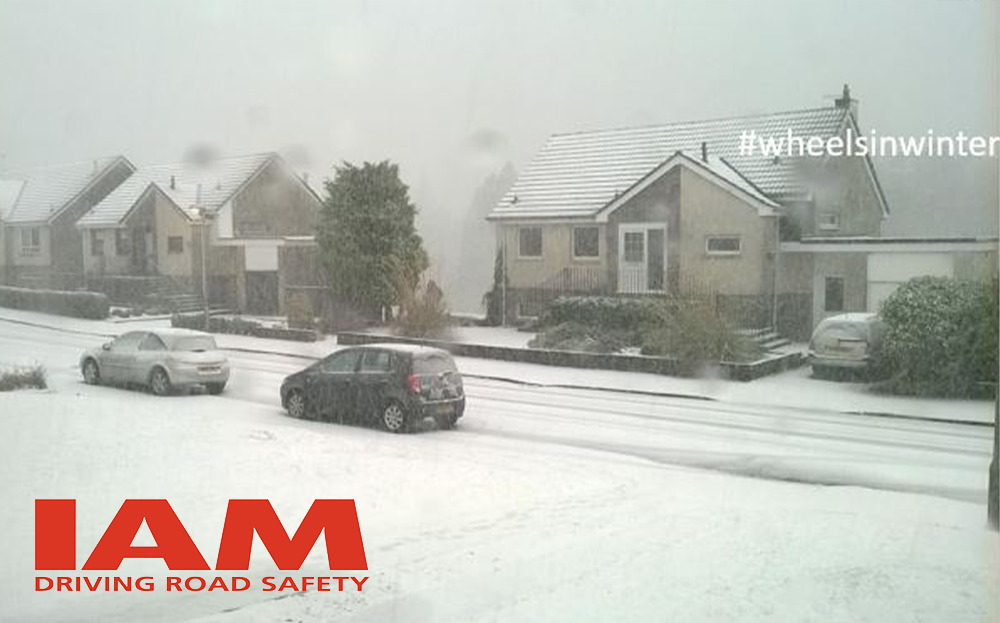 @IAMgroup | Followers: 10,500
It would be easy to poke fun at the Institute of Advanced Motorists, its followers and its general obsession with driving like a saint who has newborn triplets in the back of the car. But the road safety charity offers practical advice and sticks up for the motorist — and its Twitter feed has the capacity to make you question your own bad habits behind the wheel.
IAM's Debbie Wiseman re-tested @LBC's Nick Ferrari as part of @AvivaUK's #safedriving challenge. Watch what happened https://t.co/Z3WchhZgS6

— IAM (@IAMgroup) January 22, 2016
Sunday Times Driving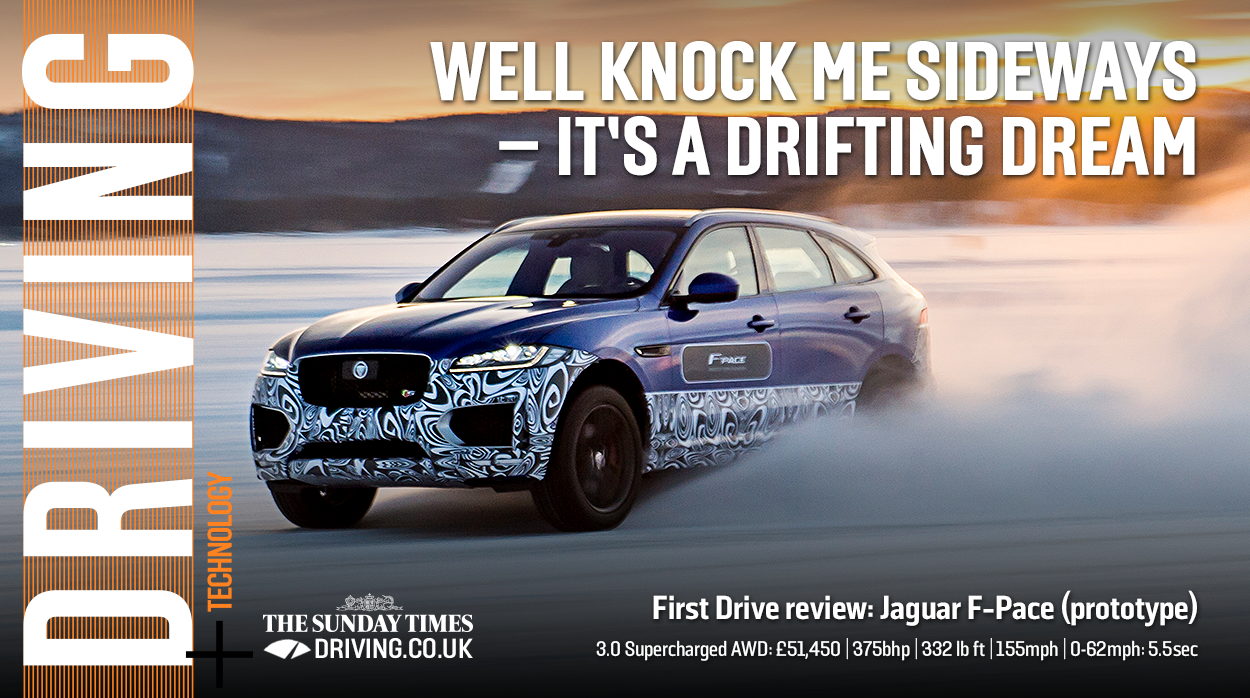 @ST_Driving | Followers: 8,871
You didn't expect us not to include our own account, did you? Follow for not only links to our reviews, features and news but also live tweets from motor shows and events, and more. You might also like to follow our writing team: @JoeDunn90, @squarejames, @DominicTobin, @wdron and a guy called @JeremyClarkson.
Superb. This is the kind of excellent buying advice that distinguishes our writers. https://t.co/ht1owG4zZE

— Sunday Times Driving (@ST_Driving) January 26, 2016