The party leaders and their cars: who wins your vote?
Does my bumper look worthy of your vote?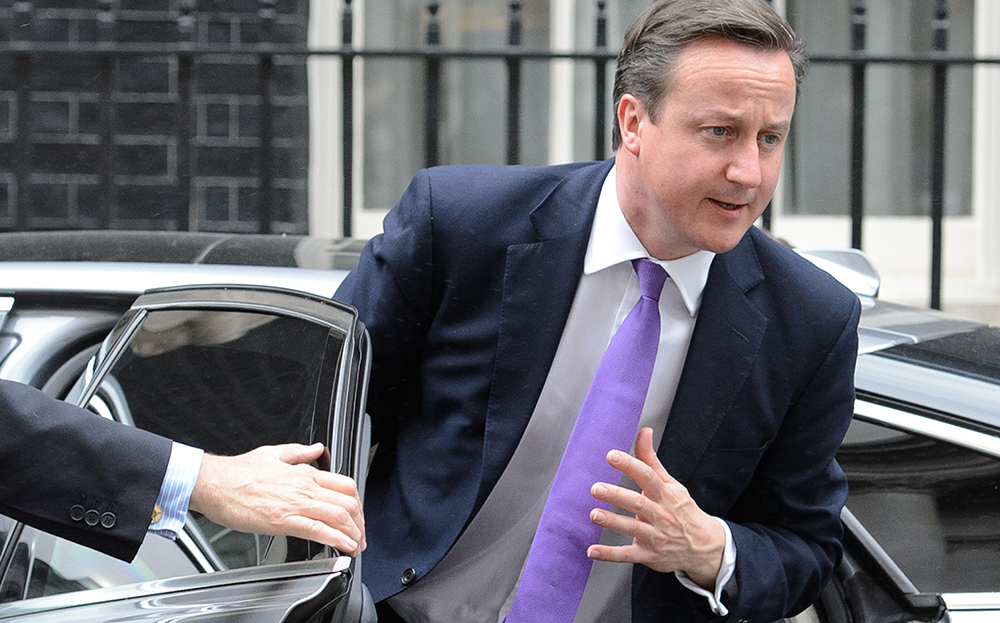 STILL NOT sure whom to vote for? Jeremy Clarkson once suggested we judge our leaders by what they drive. So who would get your vote based on their wheels?
DAVID CAMERON
He is mostly driven in a government-issue armoured Jaguar, but his civilian car is a Honda CR-V. He also claims to be a keen driver: "I am the proud owner of a Honda CR-V and the only thing I don't like about my job is that I am not allowed to drive anywhere," he said — admittedly during a visit to Honda's factory in Swindon.
Verdict Dull, plasticky and not much cop when the going gets tough. His car's all right, though.
---
Search for used Honda CR-Vs for sale on driving.co.uk
---
ED MILIBAND
Forget Mondeo Man — the Labour leader has opted for a Focus, Ford's smaller family car, for whizzing around his north London neighbourhood. He doesn't seem so keen on keeping it clean, though — his cleaner has been spotted applying the elbow grease to it (pictured), presumably before she had a cup of tea in the Milibands' second kitchen. Its colour is closer to Tory blue than Labour red.
Verdict Even a focus group could not come up with a more man-of-the-people set of wheels. Which is probably why Miliband chose it.
---
Search for used Ford Focus for sale on driving.co.uk
---
NICK CLEGG
Drives a Ford Galaxy — wherever Mrs Clegg tells him to. Probably.
Verdict A spacious seven-seater that's also comfy — which is lucky, as the Liberal Democrat leader might be driving it on the school run more often come May 8.
---
Search for used Ford Galaxys for sale on driving.co.uk
---
NATALIE BENNETT
The Green party leader is a cyclist and car club member, so she has access to everything from a Nissan Leaf to a Toyota Auris.
Verdict Dodges and weaves her way to the front of the traffic. Can she do the same on Thursday?
NIGEL FARAGE
He owns a Volvo V70, which is not quite the Toad of Toad Hall sports car that you might immediately associate with the Ukip leader, but still a solid favourite in the home counties.
Verdict Probably the most inoffensive thing on the road, oddly enough.
Read more: What the political parties have in store for motorists for the general election 2015
---
Search the used Volvo V70s for sale on driving.co.uk
---