Tempers fray, fines rise: it's parking war
Baying for blood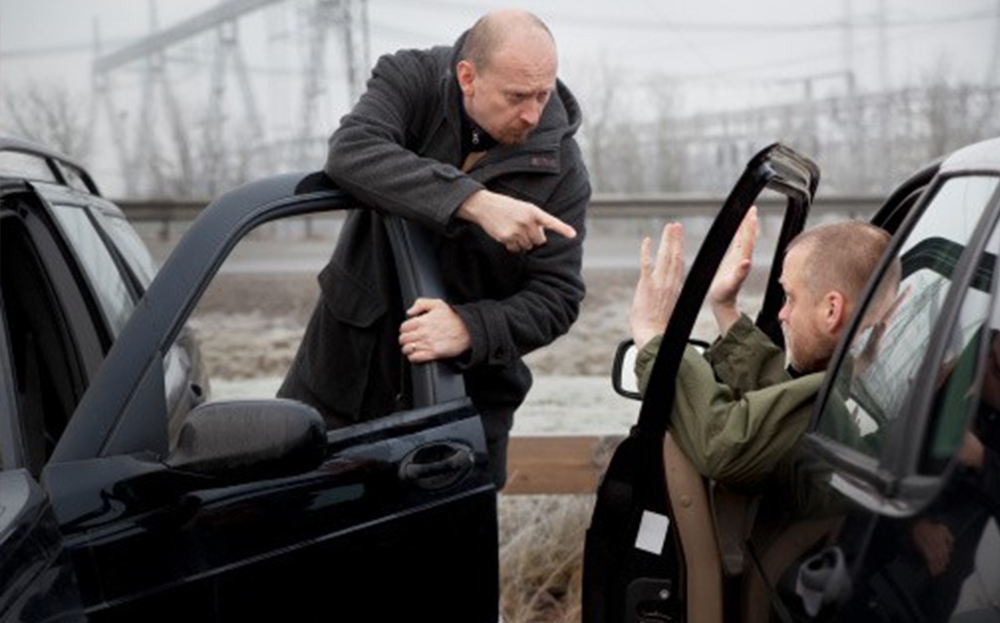 'HE TRIED to pull me out of the car but couldn't because I was wearing my seatbelt. So he hit me. Then he put a crowbar through the side window."
Robert Thomas was left with a broken nose after he was brutally attacked while delivering a pizza in Cirencester, Gloucestershire, on a December evening. His "misdemeanour" had been to stop for four minutes in a parking space that his assailant regarded as his own.
"I was delivering to a top-floor flat. When I got back to my car, he had stopped behind me," said Thomas, 57.
"It happened so quickly. He started shouting and screaming for me to get out of his parking space and then he was grabbing me."
Thomas's window was smashed as he drove away. The attacker, Neil Thomas (no relation), was jailed for 12 months last year after being convicted of assault and criminal damage.
Thomas, who works for a pizza takeaway in Cirencester, says he has noticed increasing levels of impatience on the roads in the eight years he has been doing the job. He's not the only one. Each week brings new tales of confrontation and violence sparked by a lack of parking spaces.

Last month at Harrow Crown Court Ophelia Okai-Koi, a nurse, was jailed for a year for killing a mother in a parking rage row in a pub car park in Barnet, north London.
Her poor parking had prevented Christie McHugh, 33, from getting a baby seat into the back of her own car. A row ensued, which resulted in Okai-Koi, 52, driving off with McHugh on the bonnet. McHugh was thrown from the car and hit her head on a metal post, suffering fatal injuries. Okai-Koi was convicted of causing death by careless driving.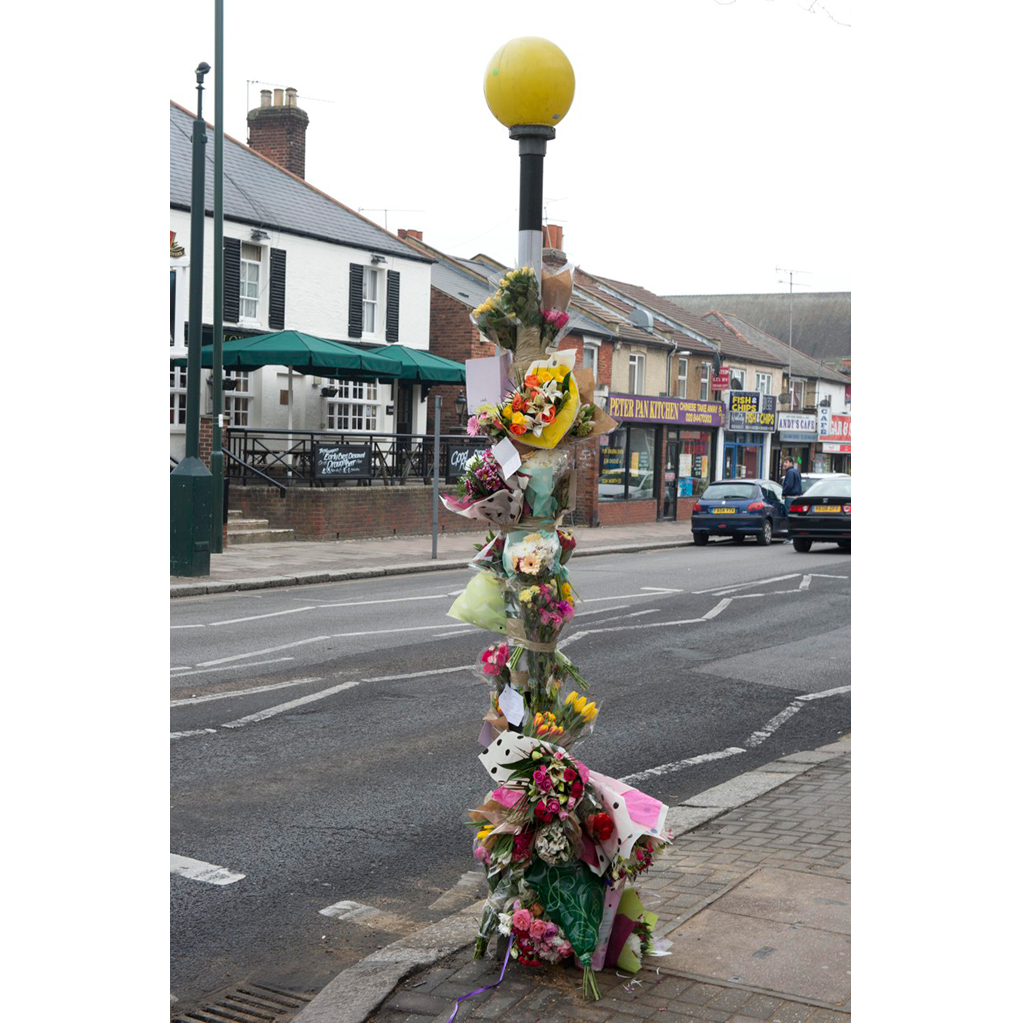 A few days earlier, Steven Moloney, 27, was jailed for six months for attacking an elderly man in the car park of a Birmingham health centre. The victim had parked too near the space's white line for Moloney's liking.
In Sussex, police are attempting to track down a driver accused of running over a man outside a school in Bognor after a row about parking.
Motoring organisations say the level of aggression between drivers, and against parking wardens, has been on the increase. The AA blames rising demand for spaces.
The 2011 census revealed that there are an average of 12 cars per 10 households, up from 11 in 2001. In the 12 months to this March, an extra 650,000 vehicles joined Britain's roads.

An example of parking rage on the streets of Britain, captured by CCTV

Studies have found that local authorities are not providing adequate parking for new houses, leading to disputes between residents. Councils are responsible for setting guidelines on the number of spaces required for each new property and have the power to refuse planning permission if these are not met. In some densely populated areas, including parts of London, builders constructing one-bedroom flats are under no obligation to provide parking spaces, and are required to provide only one space for every 10 three-bedroom flats in a development.
In other parts of the country, spaces are poorly sited or just too small, according to a report entitled Space to Park, published last November and written by academics from Edinburgh University. Researchers studied 402 housing developments in Kent and found that there were adequate numbers of spaces. However, so many of these were either garages deemed too small by residents, or allocated spaces unavailable to all, that two-thirds of people blamed parking for neighbour disputes.
Parking in town centres is no less stressful, as car parks are demolished and replaced with flats, and charges are raised or introduced. In the past fortnight alone Cumbria and Carlisle councils have announced plans to charge for some previously free spaces. Private firms are also penalising drivers who spend more than a limited period in previously unrestricted car parks at motorway services, restaurants, business parks and supermarkets.
The parking firms too point to increasing levels of aggression among drivers, provoking disputes that can end in tragedy.
Last December Alan Watts, 65, was convicted of killing Brian Holmes, 64, after a dispute over a parking space at an Asda supermarket in Biggleswade, Bedfordshire.
Watts spotted Holmes walking to his car, which had been parked in a disabled space, and shouted sarcastically: "You look like you need a wheelchair." He then attacked Holmes, who had just been given the all-clear from cancer and whose wife suffers from rheumatoid arthritis.
CCTV footage showed Watts punching Holmes, who fell to the ground, fatally fracturing his skull.
Watts was jailed for five years for manslaughter.

Police do not record parking rage attacks separately, so it is difficult to measure the true scale of the problem, but local authorities point to the number of attacks on their wardens as evidence. Dorset county council disclosed a series of recent incidents in which one warden was dragged through the open window of a car and another was attacked by a driver wielding a walking frame.
Hammersmith and Fulham council in west London has issued video badges to its wardens after the number of assaults on them doubled over three years. In the 12 months to April 2012, the council's wardens were involved in 69 incidents classified as dangerous where they were either physically assaulted or verbally abused.
It is one of dozens of local authorities now using cameras that record constantly or can be switched on in an attempt to calm the situation.
Jane Taylor, of Edesix, which makes video cameras incorporated into name badge holders, said: "Parking spaces, particularly in busy cities, are hard to come by, which gets people aggravated before they even park.
"Drivers feel parking is seen as a way of generating cash, and so they will take a chance just to pop into the shop and, of course, it's then incredibly frustrating to get a ticket when you have only been gone for three minutes.
"The view of many drivers is that it is acceptable for traffic wardens to be abused physically or verbally. The view is they deserve what they get, which is not fair."
One parking firm, NSL, blames politicians such as Eric Pickles, the communities secretary, for describing wardens as over-zealous, a criticism that Pickles rejects.
"There is absolutely no excuse for any verbal or physical assault on any public servant," Pickles says.
"But councils are servants of the people and they need to appreciate the harm that over-zealous parking enforcement is causing to local shops and local residents.
"If it is too difficult or expensive to park in town centres or on shopping parades, people will just shop online or drive to an out-of-town store, to the detriment of the local economy.
"We have scrapped the Labour government's rules which instructed councils to cut the number of parking spaces and hike up parking charges. We are also now clamping down on the industrial use of parking spy cars and are introducing a new grace period for parking spaces. But I remain concerned that some municipal officials just don't get it — many remain wedded to Labour's anti-car dogma."

New technology that could end the stress of driving round looking for a free space is also available. Westminster city council has installed more than 3,000 parking space sensors that allow users of its ParkRight smartphone app to head straight for a bay that they know is available. Birmingham city council has also installed sensors in some parking spaces, allowing their availability to be viewed in the Parker app.
Several firms are working on a project that allows drivers to reserve their parking. JustPark, which used to be known as Parkatmyhouse, now allows drivers to reserve spaces at multistorey car parks, often at a discount. ParkJockey offers a similar service.
Will technology help to end what motoring organisations describe as a serious and growing cause of conflict between drivers? Or will the steady rise in vehicles and the scarcity of spaces mean parking rage is here to stay?