Sony reveals Vision-S 02 SUV concept, confirming ambition to become car maker
Motoring Has No Limits
---
Published 05 January 2022
SONY has unveiled a new electric car concept and is aiming to launch a new vehicle division this year, confirming its ambition to become a fully-fledged car manufacturer.
Revealed at the Consumer Electronics Show (CES) in Las Vegas, the Vision-S 02 is a seven-seat SUV around the same size and shape as the Tesla Model Y. It uses the same architecture and running gear as the Sony Vision-S saloon concept shown at CES in 2020.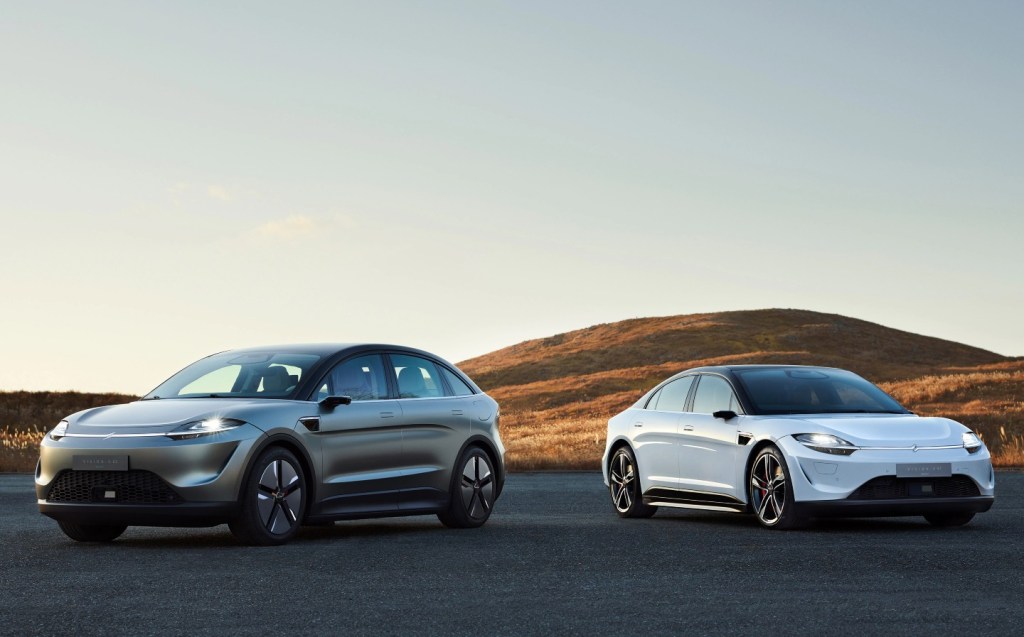 While the company hasn't released a huge quantity of technical data, the Vision-S 02 is based on the Vision S's underpinnings, with a pair of 200kW electric motors driving the front and rear wheels to deliver an output of around 536bhp. Beyond that there's little indication of battery size or range.
The interior, too, is similar to that of the original Vision-S concept with a full-width series of screens spanning the dashboard and incorporating a wide variety of infotainment and gaming functions.
Rear passengers get screens mounted on the headrests in front enabling them to stream videos or even remotely connect to the PlayStation network, allowing them to game on the go.
There are speakers located inside the seats to give that immersive, three-dimensional concert-like experience when listening to music or gaming.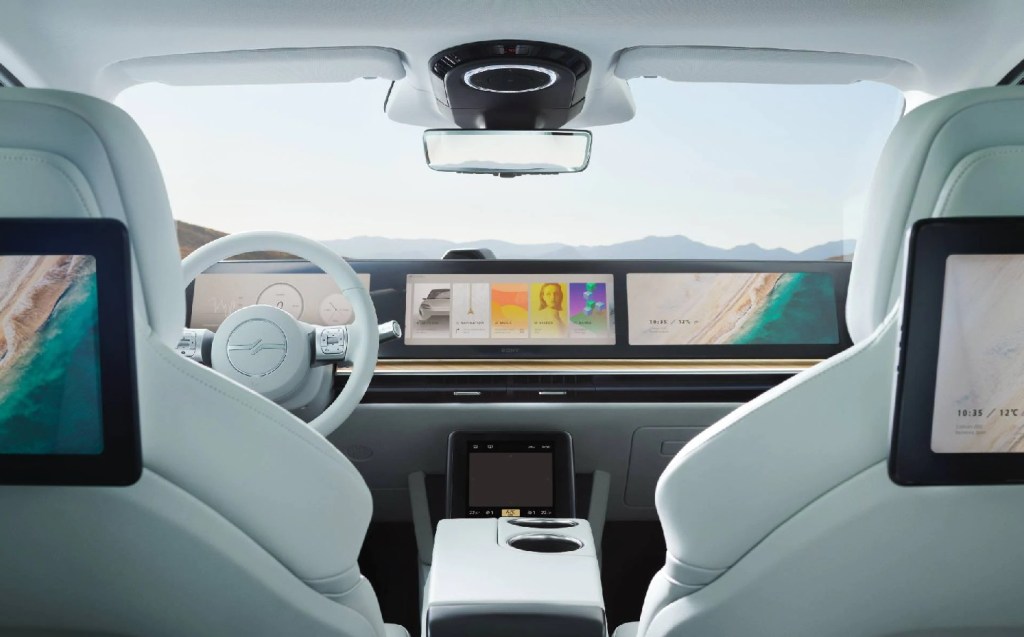 A range of sensors all around the car relays information back to the driver assistance features about which Sony isn't making any outlandish claims — the company is currently evaluating a slightly enhanced version of Level 2 autonomous vehicle technology on European roads, which is in line with the capabilities of many other manufacturers.
Will Sony become a car company?
When it originally unveiled the Vision-S in 2020, Sony insisted that it was just a testbed for sensor and communication technologies and continued developing and testing the car in Austria.
With the reveal of the Vision-S 02, the company's CEO, Kenichiro Yoshida said that Sony would actively begin exploring the possibility of setting up a car-making division in 2022 to be called Sony Mobility Inc. It is unlikely, however, that Sony will build its own cars, instead relying on a third party.
The Vision-S concept was originally built by Magna Steyr, the Austrian contract manufacturer that also builds the Jaguar I-Pace and Mercedes G-Wagen, among others. Giving the contract to an established manufacturer allows companies such as Sony or, as is rumoured, Apple, to potentially develop and sell cars without incurring the substantial and prohibitive costs of building a factory.
Although there isn't any word yet about whether Magna will build a production version of Sony's car, it seems a likely candidate in such an event.
In 2021, the company announced a new modular electric powertrain (also on display at CES 2022) that would make its production debut in 2022 on a "new entrant EV".
Tweet to @ST_Driving Follow @ST_Driving
Related articles
Latest articles