Private parking fines to be capped at £50
Fairer parking rules coming
---
Published 07 February 2022
PARKING fines dished out to drivers on private land will be capped at £50 in England, Scotland and Wales under a new parking code of practice announced by the Department of Levelling Up, Housing and Communities.
The cap on private parking fines, known as Parking Charge Notices (PCNs), represents a 50% reduction from the previous maximum of £100 and brings the rules for parking on private land more in line with council-based rules.
The new code will see drivers given greater protection from "aggressive debt collection and unreasonable fees," though higher charges of up to £70 and £100 will remain for serious breaches such as parking in Blue Badge disabled parking spots, and the change will not apply in Northern Ireland.
Alongside the new cap on fines, some of the other changes to the regulations governing private parking include:
motorists receiving a 50% discount on fines if paid within 14 days, as is the case with fixed penalty notices and council-issued penalty charge notices (see below);
a ban on excessive late fees;
requiring car park operators to display their prices, terms and conditions more clearly;
a 10-minute grace period before an operator can issue a late fine to motorists;
a mandatory five-minute cooling-off period, allowing drivers the opportunity to change their minds about using a particular car park;
greater ability for drivers to appeal parking fines, such as in cases where a valid ticket has been incorrectly displayed or when a number plate has been incorrectly keyed in to a ticket machine.
Private parking firms that breach these rules may be banned from collecting fines in future or see their access to the DVLA's registration database cut off.
"Private firms issue roughly 22,000 parking tickets every day, often adopting a system of misleading and confusing signage, aggressive debt collection and unreasonable fees designed to extort money from motorists," said the Minister for Levelling Up, Neil O'Brien.
"The new code of practice will set out a clear vision with the interests of safe motorists at its heart, while cracking down on the worst offenders who put other people in danger and hinder our emergency services from carrying out their duties."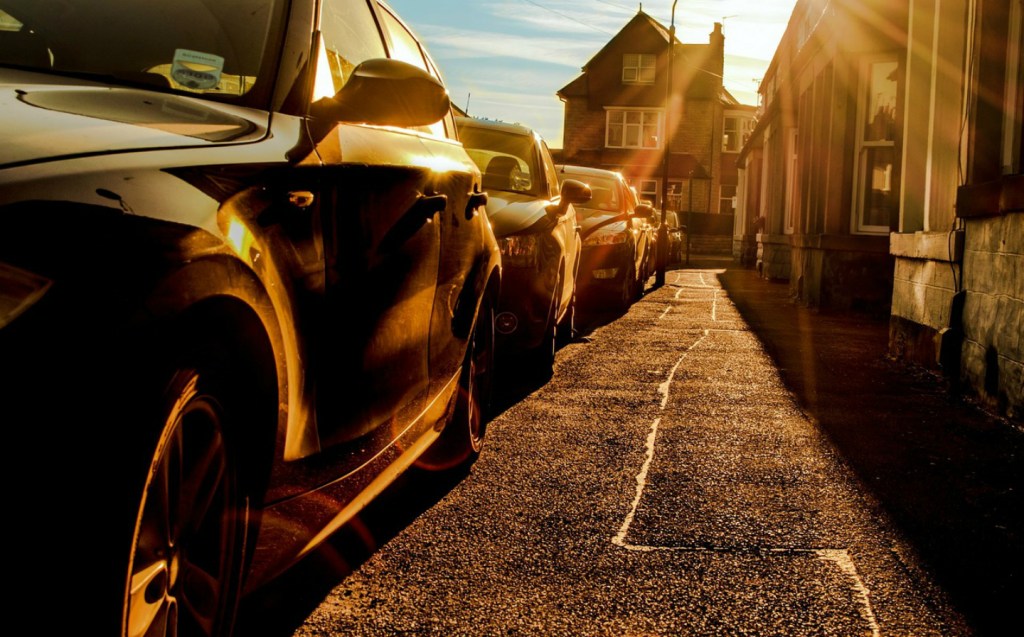 The new rules have been warmly welcomed by motoring organisations.
"For too long, those caught by private parking firms simply pay the charge to get rid of it," said Edmund King, President of the AA. "Thankfully these days are numbered.
"Drivers should feel confident that having a single Code of Practice and a new Appeals Charter will give them confidence to appeal and be properly heard. We are also pleased that honest mistakes, like mistyping the car registration into the machine, will now be automatically cancelled."
Nicholas Lyes, the RAC's head of roads policy said he welcomed the new national code after years of campaigning the the RAC to end "the sharp pracitices" of the private parking sector.
"[It] will usher in higher standards and will introduce a lower cap on penalty charge notices, an independent appeals system and an end to rip-off debt collection fees," he said.
"This will undoubtedly make drivers' experience of using private car parks fairer while at the same time force rogue operators to clean up their acts once and for all."
Most private parking operators in the UK are governed by one of two trade associations: the British Parking Association or the International Parking Community. While both have their own codes of practice and an appeals process, the government has said that the lack of a single, nationwide set of parking rules leaves motorists "vulnerable to bad private parking practices such as deliberately poor signage and unfair parking fines".
Although there have been some efforts to regulate private parking operators in recent years, including the 2012 ban on clamping on private land, the number of fines for parking on private land has seen a massive jump from around one million in 2010 to 8.4 million in 2019-2020.
Types of parking charges explained
Fixed Penalty Notice (FPN)
Fixed penalty notices are issued by police for illegal parking, dangerous driving and other minor offences. An FPN may comes with points added to your licence and a monetary charge.
Penalty Charge Notice (PCN) or Excess Charge Notice (ECN)
Both are issued on public land, such as on-street or a council car park, when drivers have parked in breach of the rules, though a PCN is a civil matter while appealing an ECN must be pursued through a local magistrates' or sheriffs' court.
Parking Charge Notice (PCN)
Noticed the subtle difference in language between "Penalty Charge Notice" and "Parking Charge Notice". A PCN is an invoice issued by private companies for parking on private land, and has not come from the local authority.
Private car parks are very common, and include supermarkets and some residential streets. You might be surprised to learn that even hospital car parks are usually private land, and so enforced by private parking companies.
But don't think you can ignore a PCN. They are invoices for breaches of contract, which you entered into when you parked on the private land, and like any charge they can be pursued if payment is not received within the allotted time. The parking company will remind you via post and may apply for a County Court judgment if you continue to ignore the notices. However, doing so can be expensive and time consuming for the parking firm, so there's a good chance you can win an appeal before it gets to that stage if you have strong evidence.
Tweet to @ST_Driving Follow @ST_Driving
Related articles
Latest articles