Products: Action cams from GoPro, TomTom, Sony, Veho, Drift and Garmin reviewed
We rate the cameras; you capture the extreme footage
---
Published 27 October 2016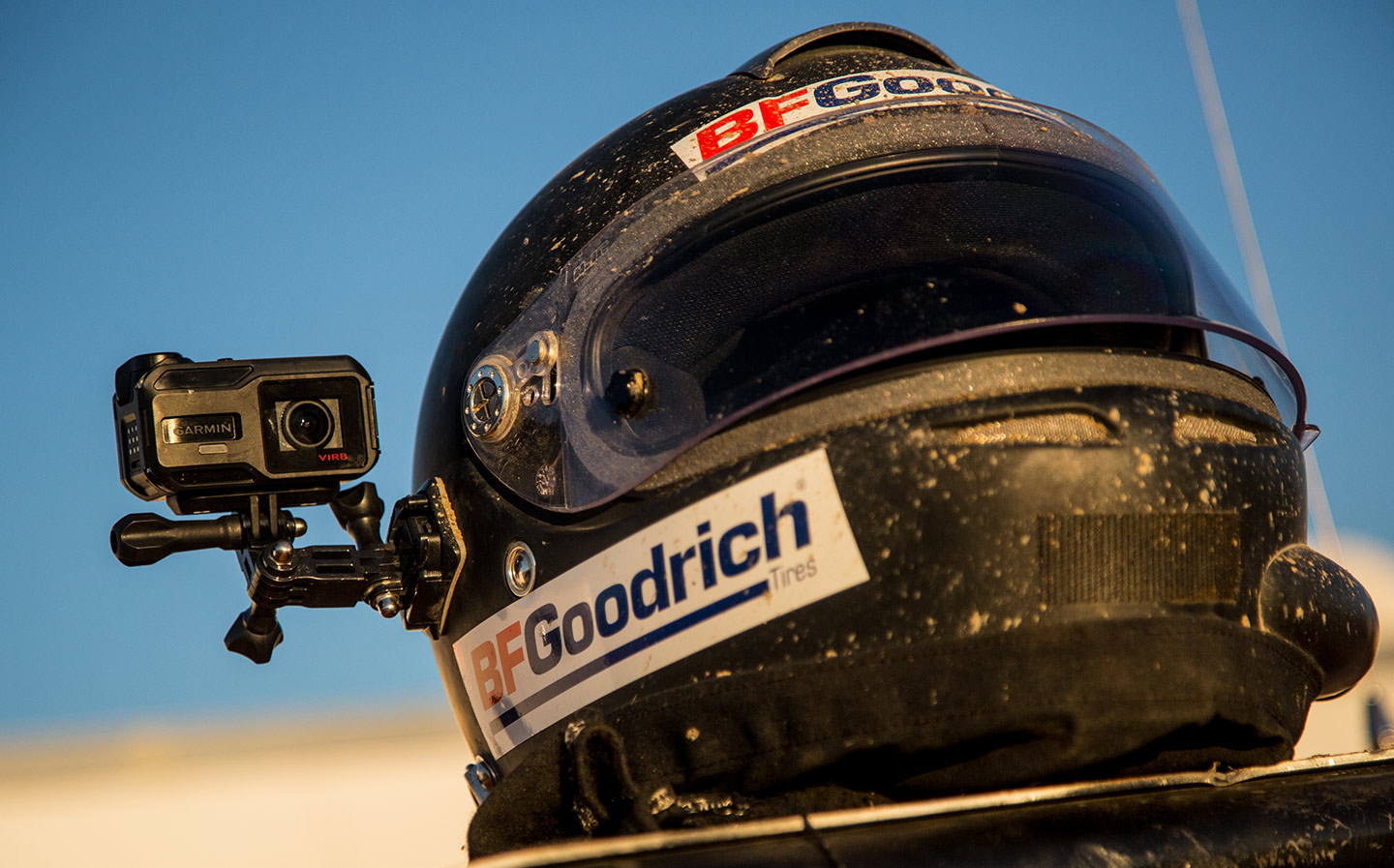 ONCE THE preserve of professional thrill-seekers and the Top Gear film crew, the action camera has burst into the mainstream and can now be found in the tech drawer of amateur bloggers and adventurous school kids.
The weight, size and cost of these handy little video cameras has reduced dramatically over the years, which is good news for any car enthusiast looking to commit their next hillclimb or track day to film, or cover the classic car meet for posterity. Though tiny, the latest models capture pin-sharp high-definition footage, even in extreme conditions.
---
Browse NEW or USED cars for sale on driving.co.uk
---
The action camera is distinct from the dashcam, which we review on this page; the latter is designed to capture bite-size clips in emergency situations and accidents, whereas action cams record long-form footage. Here we test leading models, including the Hero4 Session from the market leader, GoPro.
GoPro Hero4 Session review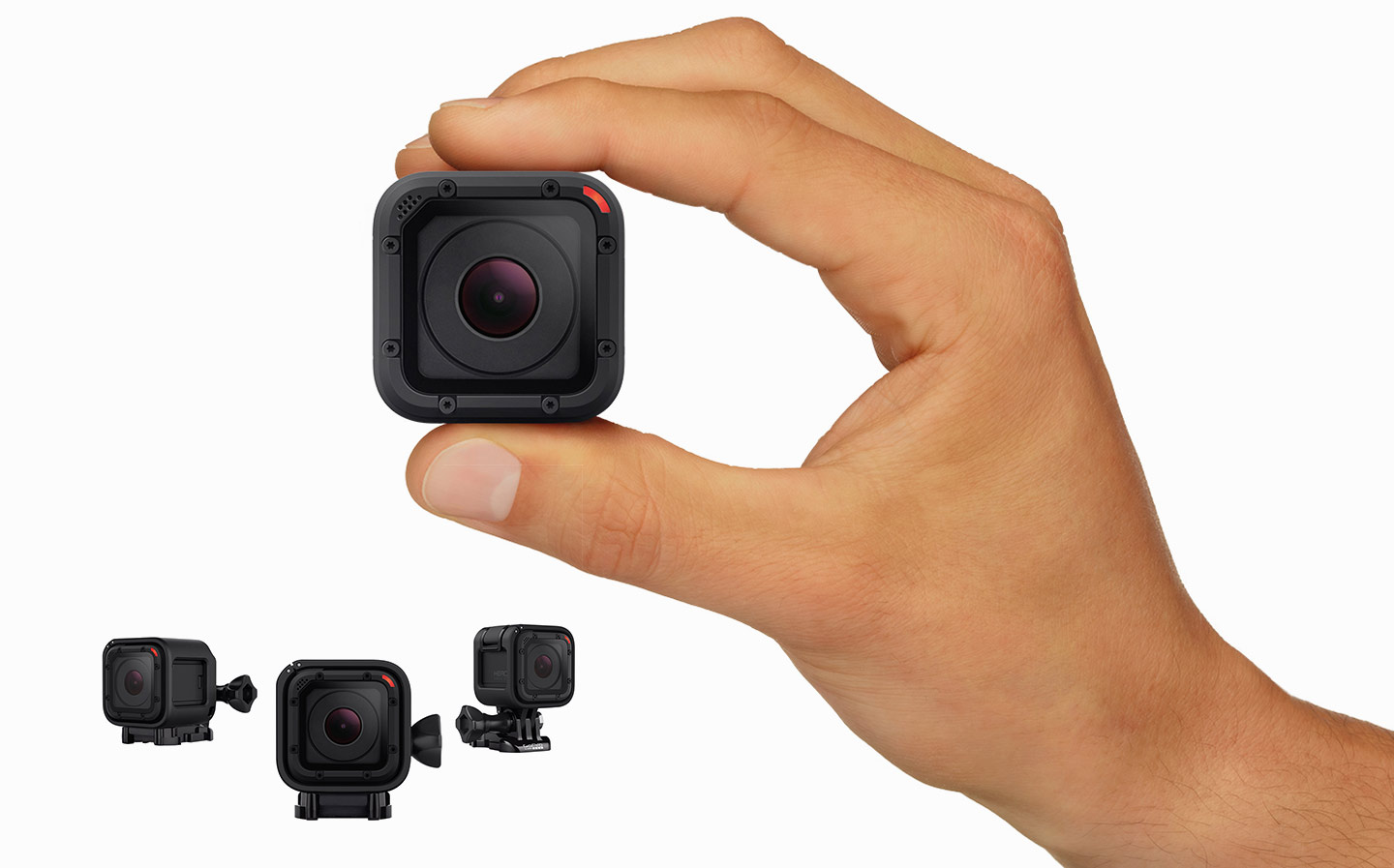 Setup ★★★☆☆
Compared with some older GoPro models, the Hero4 Session is a doddle to set up. Its one-button design means you need to download a smartphone app to control the camera via its on-board wi-fi. You can then adjust the picture quality, change the field of view and delve into Pro Tune settings for professional film makers.
The camera comes with a sticky mount, but it's probably best to invest in a sucker mount, especially if you plan to attach the camera to a car's bodywork.
The GoPro is one the cheapest camera on test, but it loses a star because it is a little fiddly for the uninitiated, and another because it comes without a microSD card — annoying when they cost only a few pounds.
Ease of use ★★★★☆
GoPro's app is simple to use, although we found the one-button menu system infuriating at times. It's not always clear when the camera is turned on or transmitting its wi-fi signal.
Fiddliness aside, the the device is easy to attach to most surfaces, and software will ensure footage is captured the right way up, even if the blocky unit is mounted upside down.
It's a hardy little thing too, and the casing is waterproof to 30ft, so no need to buy a casing if you're thinking of filming in the rain or under water.
Features ★★★★☆
Though billed as an entry-level camera, the Hero4 Session has an impressive array of features for the everyday user. The more serious user might want to consider the Hero4 Black, which records 4K video and super-smooth slow motion at up to 240 frames per second (fps), but the Session will cover most bases.
Its app allows you to look at your stills and video quickly and easily, as well as saving them to the smartphone, and Pro Tune settings allow some degree of artistic control.
An automatic low-light setting adjusts frame rates to suit lighting conditions for enhanced low-light performance, and its two microphones (one at the front and one at the rear) work in harmony to filter out wind noise and deliver a top-quality soundtrack.
Video/audio quality ★★★★☆
GoPro has its own video mode, Superview, which captures footage in huge wide-angle, so more of the surroundings are crammed into the frame.
Footage can be taken at 30fps in 1440p (an ultra-wide field of view with a screen resolution of 2,560 x 1,440 pixels) or, for fluid slow motion, in 1080p (also known as Full HD) at 60fps.
Colours are rich and warm, the image suffers from very little distortion (particularly impressive considering it was mounted to the side of a car in our test) and the sound quality is good.
Review: Leon Poultney
TomTom Bandit review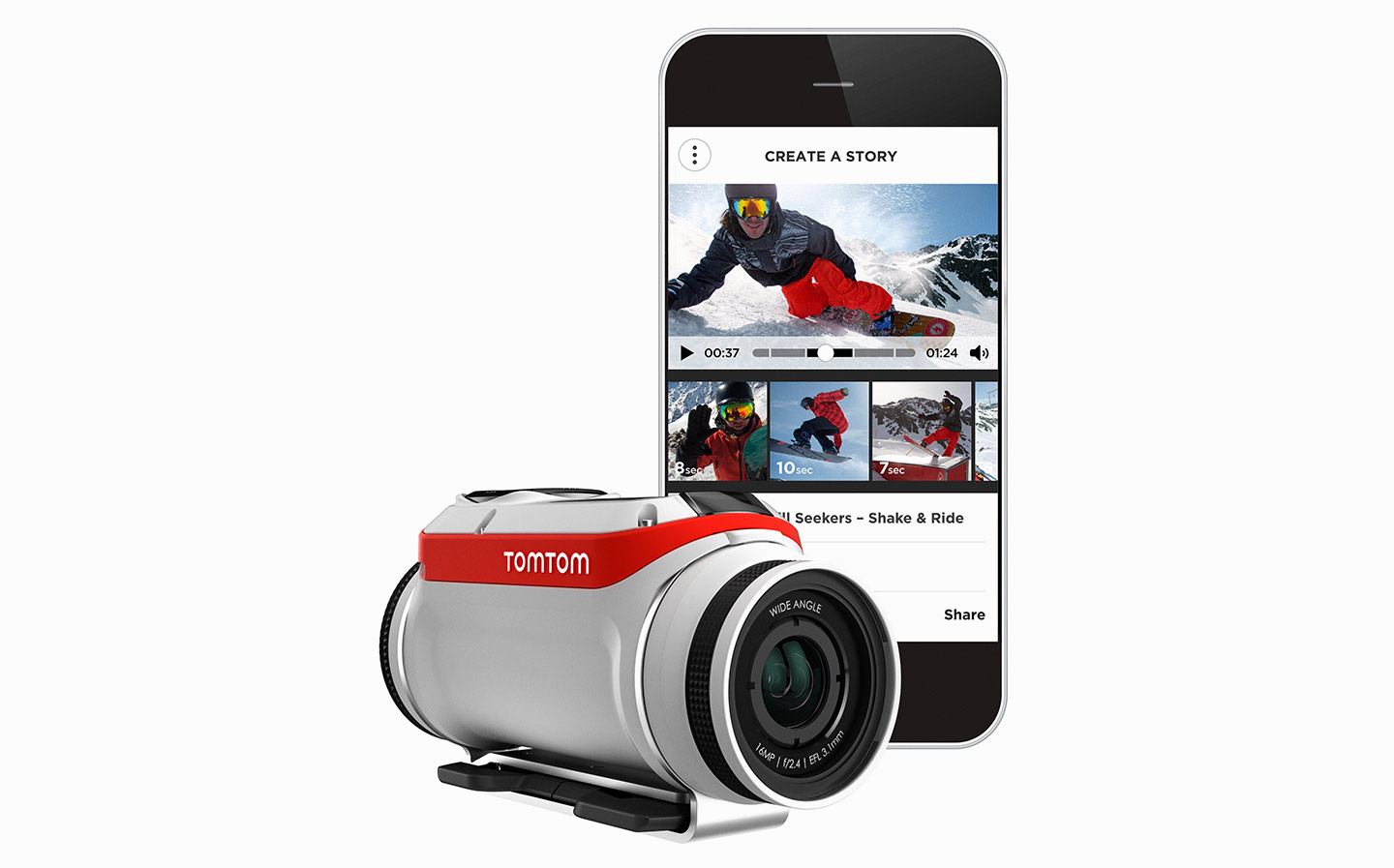 Setup ★★★★☆
Like the GoPro tested here, TomTom's bullet-shaped offering works best when connected to its smartphone app. Again, an on-board wi-fi system takes care of this, but, unlike the Hero4 Session, the Bandit can be operated via its own small display.
A 32GB microSD card is included, and once the device is fully charged, it's as simple as switching it on, linking it to the app and then pointing and shooting.
Both the app and on-board menus are easy to navigate, with the former boasting some very neat features.
Ease of use ★★★★☆
The TomTom Bandit scores well here purely because of its handy buttons and crystal-clear display, which mean the smartphone app isn't essential for capturing quick-fire video and photos.
That said, the app is worth downloading, even though you have to register an email address, as it makes changing settings a lot simpler and allows you to preview a shot before securing a mount.
On the subject of mounts, the Bandit can be used with TomTom's mounting system or with GoPro mounts — by means of a GoPro adaptor costing £10 or less. However, we found some of the mount bases became brittle, and one snapped off inside the camera during testing.
Features ★★★★☆
A decent amount of functionality is offered with the TomTom Bandit, including shooting modes for low-light situations, slow motion and under water, as well as simple clip tagging and in-app editing for creating short films on the go.
In fact, a "shake to edit" function means budding directors can simply compile a load of clips and shake their smartphone. The software will then edit a highlight reel ready to be shared via social media or saved to the device.
---
Browse NEW or USED cars for sale on driving.co.uk
---
A simple twisting motion releases the battery pack, which has a USB connection for easy charging. Unfortunately, the fully waterproof unit is quite large and heavy, which could be a problem if you're thinking of mounting it to a helmet or other item of clothing.
Video/audio quality ★★★☆☆
The Bandit records 1080p at 60fps in its most powerful settings, but the picture quality can't match that produced by the tiny GoPro, especially in bright light.
Background landscape can appear a little grainy and colours aren't quite as vivid as those produced by rival cameras. Wind noise can be a problem if the camera is mounted in the open.
Plus, ISO sensitivity and other settings cannot be adjusted much, which may frustrate advanced users.
Despite this, it's a strong performance, and the nighttime footage was particularly impressive.
Review: Leon Poultney
Garmin Virb XE review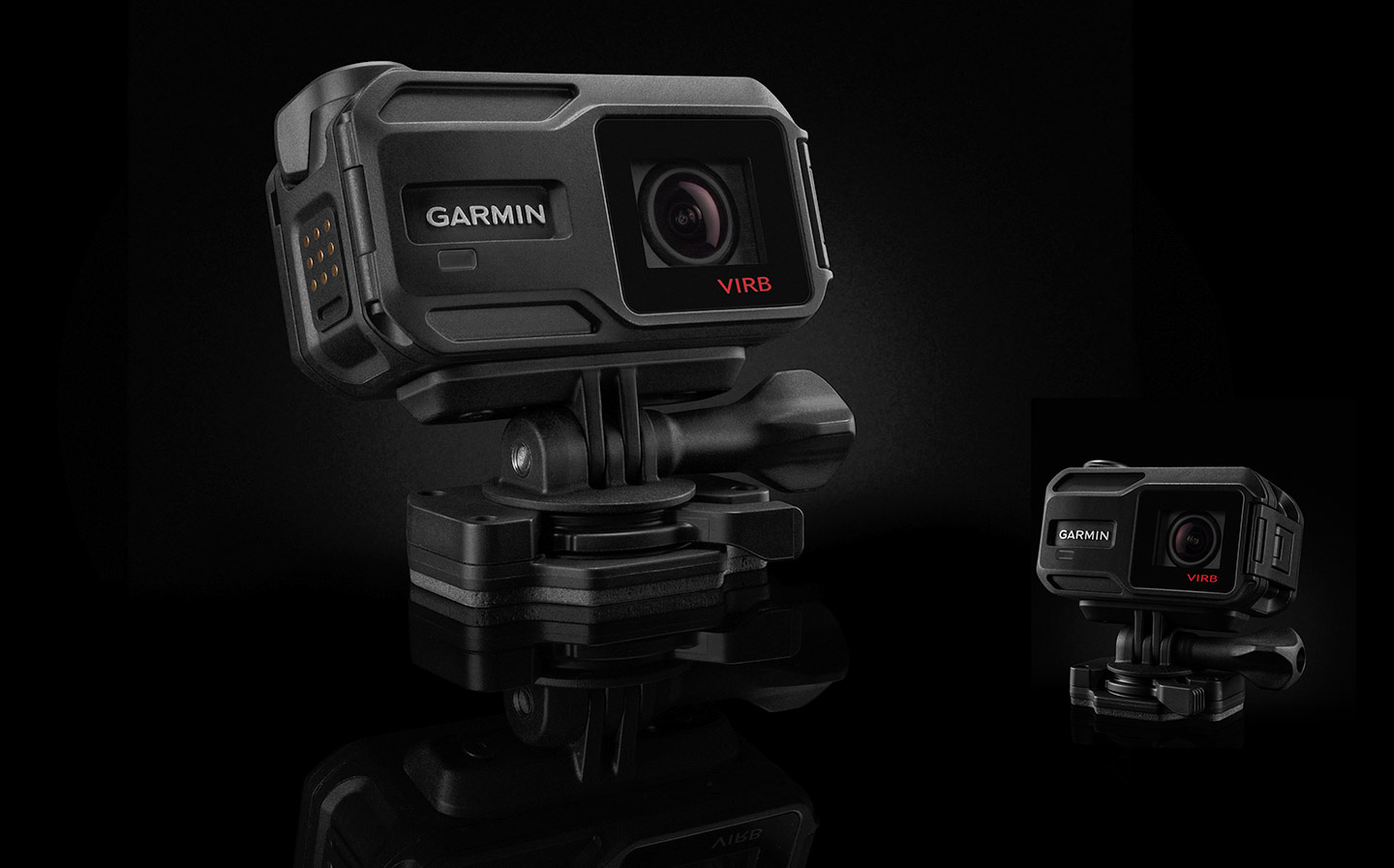 Setup ★★★★☆
Again, setting up the chunky Virb XE is as simple as downloading an app, making sure the unit is charged and then connecting over wi-fi to make any settings changes.
Unfortunately, Garmin doesn't provide a microSD card but it does include a couple of adhesive mounts to get users started.
Better still, the Virb XE's mounting system is fully compatible with any GoPro mounts you may have lying around the house, and the camera has a small LCD screen should you want to bypass the app.
Ease of use ★★☆☆☆
The three-button combination on top of the camera makes navigating the menus pretty much foolproof, but the app is by far the simplest way to make changes to camera settings, review footage and delete files.
However, we found the app painfully slow: its preview footage lagged 6-7 seconds behind what the camera was capturing.
The battery life was also poor compared with that of the other cameras tested here, though it can be improved by turning off Bluetooth and wi-fi.
Features ★★★★★
Garmin has thrown its sat nav and dashcam know-how into the Virb XE: it not only captures the action but can also overlay GPS co-ordinates on footage and give G-force readouts.
Even better, it can connect wirelessly to other Garmin devices such as cyclists' trip computers, heart-rate monitors and fitness tracking devices. You can even use Garmin smart watches as a remote control.
On top of this, you can use the free Virb Edit software to switch seamlessly between camera angles at the click of a button: footage is automatically synchronised by means of GPS time stamps.
Video/audio quality ★★★☆☆
Despite the addition of electronic image stabilisation and an all-glass lens construction, the Virb XE lags behind the GoPro in overall picture quality.
The Pro Tune mode allows many of the camera settings to be manually altered, and image quality can also be boosted up to 1440p at 30fps, but images can appear grainy and a little pixelated, the colour isn't as vivid as in GoPro footage and the sound through the built-in microphone is tinny. This is disappointing given the lofty price tag, but the camera redeems itself with the sheer number of extra functions thrown in, which will appeal to those familiar with Garmin fitness and sports products.
Review: Leon Poultney
GoPro Hero5 Black review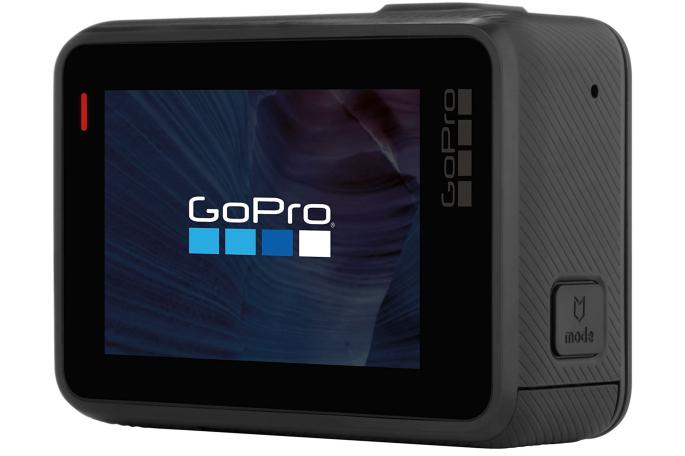 GoPro's range-topper boasts wi-fi, GPS, voice control and a touchscreen. It also takes 4K video and 12Mp stills, is waterproof to 33ft and fits into the company's unparalleled range of mounts, two of which are supplied.
gopro.com
Review: Matt Bingham
Sony FDR-X3000 review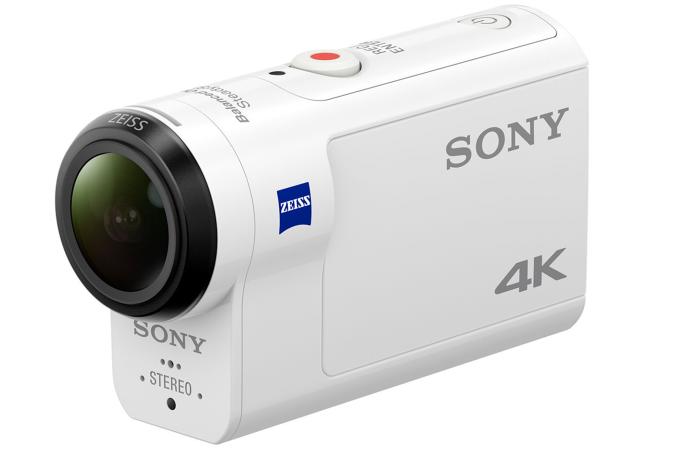 Shaky footage and poor sound are the bugbears of action cameras, so this Sony offers image stabilisation of its 4K video and 8Mp stills, and electronic wind noise cancellation. It also has wi-fi, GPS and comes with a case waterproofed to 200ft.
sony.co.uk
Review: Matt Bingham
Veho Muvi K1 review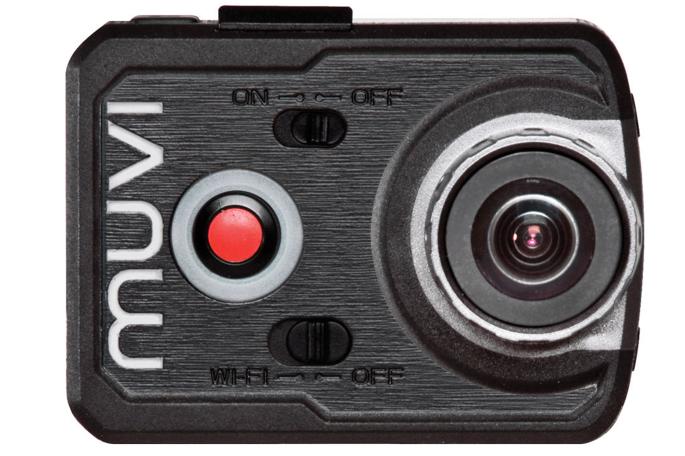 The K1 produces a wi-fi hotspot: connect to it from a smartphone to see a live feed, frame your footage and record full-HD video and 16Mp stills. An impressive four types of mount are supplied but a waterproof case costs extra.
veho-muvi.com
Review: Matt Bingham
Drift Stealth 2 review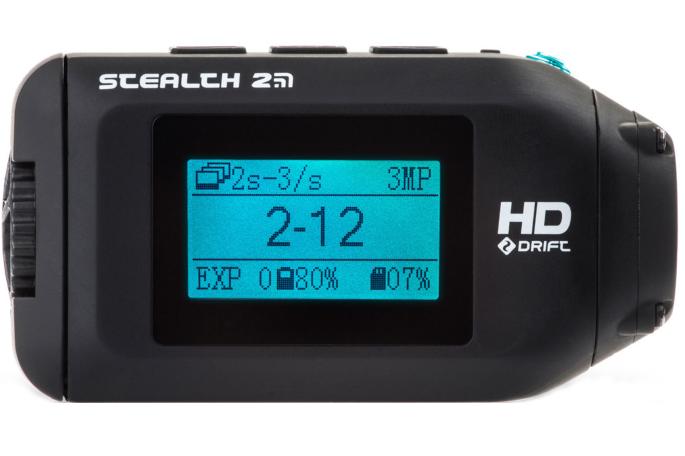 An impressive spec for the price: full-HD video and 12Mp stills, up to three hours' battery life and a rotating lens, meaning less time fiddling with the mount to get a level shot. Like the K1, it doesn't come with a waterproof case.
driftinnovation.com
Review: Matt Bingham