The Grand Tour Game review (updates)
Our thoughts on The Grand Tour Game so far
---
Published 27 January 2019
FANS OF The Grand Tour are now able to take part in adventures alongside their favourite trio of presenters. At least that's the claim made for The Grand Tour Game, which was launched on Tuesday to run alongside the new series of the car show. It costs £11.99 to download and is available for the PS4 and Xbox One.
The game includes the voices of Jeremy Clarkson and his co-presenters, Richard Hammond and James May.
"If you've always wanted to come on the road with us, this is as close as you'll ever get," said Clarkson. "Unless you kidnap James and steal his face."
Amazon Game Studios describes it as "an episodic racing game" with a new episode released each week during series three of TGT. It mixes clips from the show with animations of the cars and locations.
Players are also able to race against three friends in a split-screen mode and to use special gadgets to win boosts and other advantages.
As the game will be receiving updates over time, will also be reviewing it in stages, as we test new elements made available. Read on for our thoughts.
January 17: First impressions of The Grand Tour Game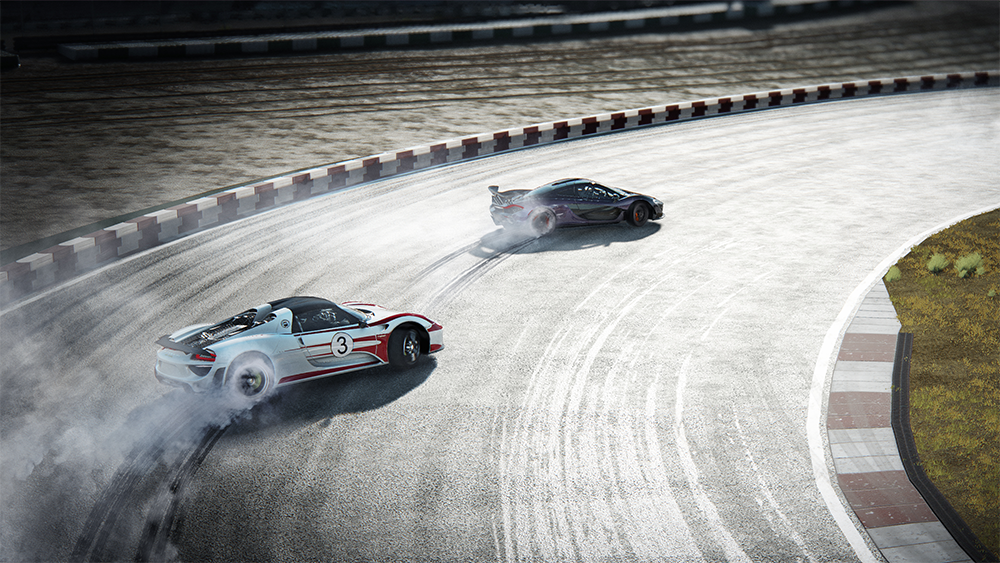 Words: Will Dron
Having downloaded the game last night, I managed to play through perhaps 50% of the available levels. As it's episodic, we can expect more content to arrive over time (Season 3 was not there yet, of course, as the first show is due to be released on Amazon Prime Video tonight), but we were surprised to find that Season 1 and 2 only included the first episodes from each series.
That's perhaps the reason for the £11.99 pricetag, and with that in mind it could be considered a bargain. Especially as we can expect Season 3 episode 1 to arrive tonight, in parallel with the airing of the TV show. And no doubt the rest of each series will appear over time.
Anyway, that 50% constituted the whole of Season 1, Episode 1, which comprises 15 stages, mostly involving challenges relating to the Holy Trinity of Hypercars that appeared in that inaugural show.
The advertised mixing of video and game doesn't quite do it justice; effectively you are presented with much of the first episode to watch in sequence, including the full bombastic intro sequence (which was rumoured to have cost £2.5m), with certain sections such as the celebrity interview filleted out.
Spliced into the video are 15 challenges, with the game flashing up a "Get ready" sign shortly before you're needed to take control. The transitions from video to computer animated game are, indeed, seamless. It's quite extraordinary, in fact, and a genuinely interesting innovation.
The graphics are perfectly decent, too, despite what some early gamers have been saying in forums. OK, it's not as impressive to look at as Forza, Gran Turismo or Project Cars 2, but its visuals are more than adequate. And anyway, that's not this game's métier.
The gameplay is important, though. Clarkson himself nailed it when he described it as being "a bit like a cross between Mario Kart and Gran Turismo, although a bit nearer the Gran Turismo end", as it combines racing on track and road with power ups that allow power boost, smoke screens and for random text messages to be sent to opponents (as a distraction device, it's genuinely successful… is this game the best advert against using mobile phones at the wheel yet?).
All the time, you're presented with amusing audio clips of the presenters reacting to what's going on.
Drifting is also a genuinely useful way of getting around a tight corner quickly, which as any racing driver will tell you is absolute nonsense.
At the start of every challenge, a message from executive producer Andy Wilman tells you what you need to do. Sometimes it's to go for an ultimate lap time, other times it's to drift around corners as much as possible, and on one occasion you're asked to pass three cameras positioned around a circuit at the highest speed possible.
If you embrace these arcade-style elements of The Grand Tour Game, you are likely to have fun playing it. If you err towards pure sim racing then it will likely come across as extremely childish. The physics — as in the way the cars handle — are so unrealistic as to be laughable, but then, this is meant to be a bit of fun
Regardless, it can be extremely challenging in places: it took several attempts for us to avoid being awarded a toilet (instead of a bronze, silver or gold coin) for a level in which you play as Richard Hammond driving the Porsche 918 Spyder and the goal is to beat a LaFerrari-piloting Clarkson along a section of road.
After each of the stages, you're presented with more video clips from the real show, which segue into more gaming elements.
Eventually, after the final stage from Episode 1, we were shown the concluding part of the show, which was filmed in front of the audience in the GT tent, and the credits rolled. At that point you're able to replay any of the stages in which you didn't earn a gold star.
Once you're happy with your performances, you can head back to the main menu, and from there dip in and out of any part of the episode at any time. Or move on to another episode.
The overall impression is mixed; as a fan of the TV show, I was happy to sit through the video sections again (they can be skipped if you're really impatient). I even chuckled several times throughout the process, especially at the revelation just before the end of the show, despite already knowing what happens. It's testament to the appeal of the three presenters and the script writers that I was enthralled all over again.
Or was it down to the new interactivity that the video game elements add? Sadly, for me, the actual driving elements, while amusing, weren't terrifically satisfying — they're more like canapés when you're hankering for steak and chips.
But as mentioned, this is early days for the game, and we can expect plenty of updates to come. We'll post an update tomorrow, looking at what Season 3 Episode 1 brings to the table, for one thing, and will keep updating this page as we explore the various elements. We haven't tried the multiplayer split-screen, for example. Stay tuned.
January 18: Season 3, Episode 1 arrives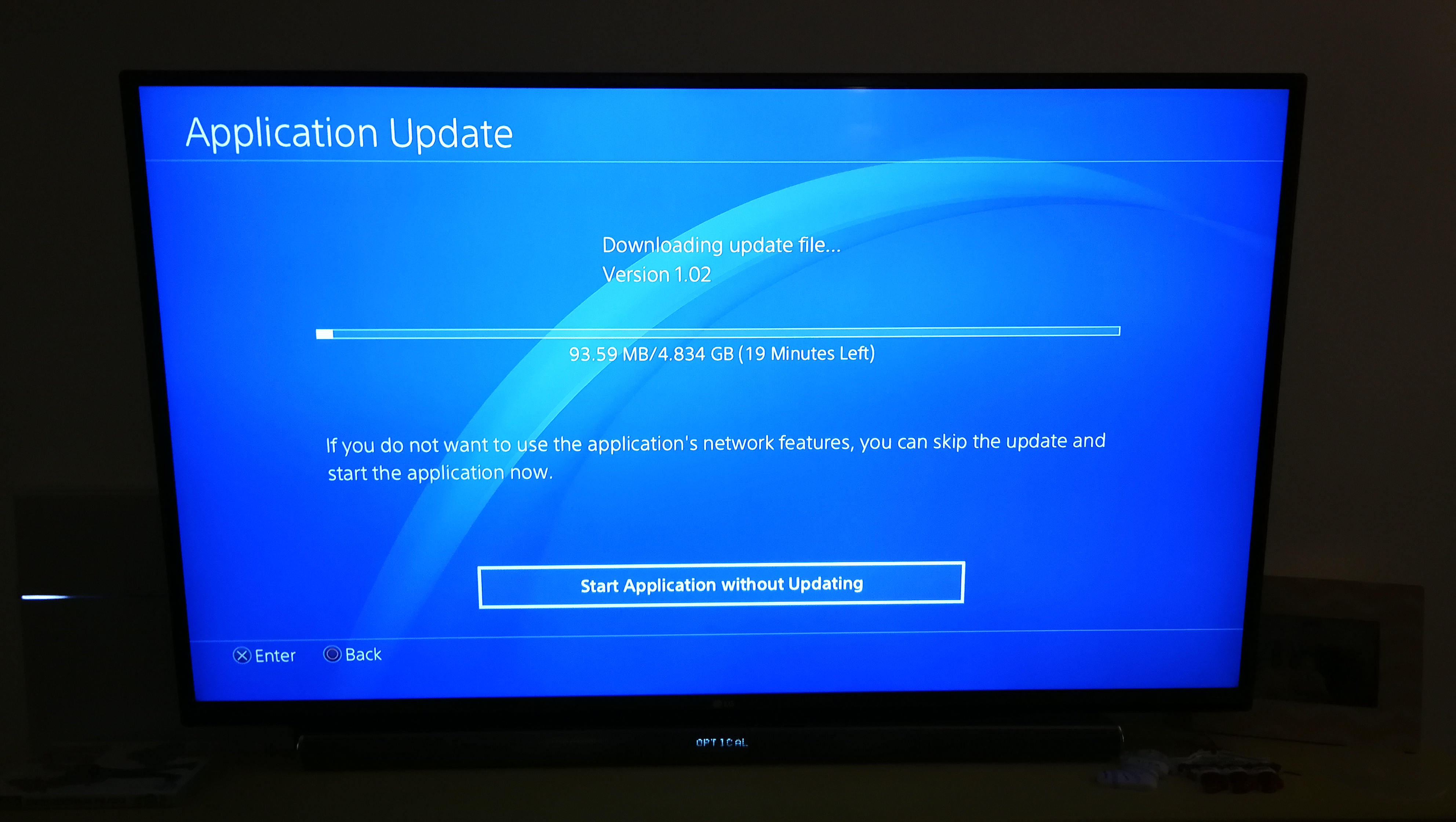 Words: Will Dron
The first episode of season 3 has landed on Amazon Prime Video, and to coincide with the show we also have a Grand Tour Game update, as promised. A hefty 4.834Gb update, which took 20 minutes to download on my home wireless network.
Aside from the wait for the file, of course a large part of the update was video from the TV show — that I had watched just a few hours earlier. It was hugely enjoyable TV, without doubt, but not so great that I want to watch it twice in one day.
Once the game was up and running I found myself skipping through the video sections so that I could get to the gameplay elements. These included piloting the three tricky-to-control muscle cars from the episode around the streets of Detroit, a dull recreation of the donut decibel challenge and timed runs around Hammond's factory-based track.
More disappointment came in the form of a video message from James May, explaining that the McLaren Senna that appeared in the show was not available in the game yet, but that we could play with a McLaren 720S instead.
Can't see this video? Click here to see the article in your web browser
Now, I'm sorry but if the major selling point of the game is that customers don't just watch the show, they play it, too, then shouldn't the developer make damn sure major elements such as that Senna test are present and correct by the time the related episode airs on TV?
At the moment there's still just about enough in the game to keep me interested — the multiplayer split screen has potential and also gains from the regular update files (more in a future post) — but the first experience of the single player mode's episodic features has been less than satisfying. And you never know; maybe a future update will blow my socks off. Stay tuned for that, and next time we'll add some gameplay clips.
January 27: Watching via the game rather than Amazon Video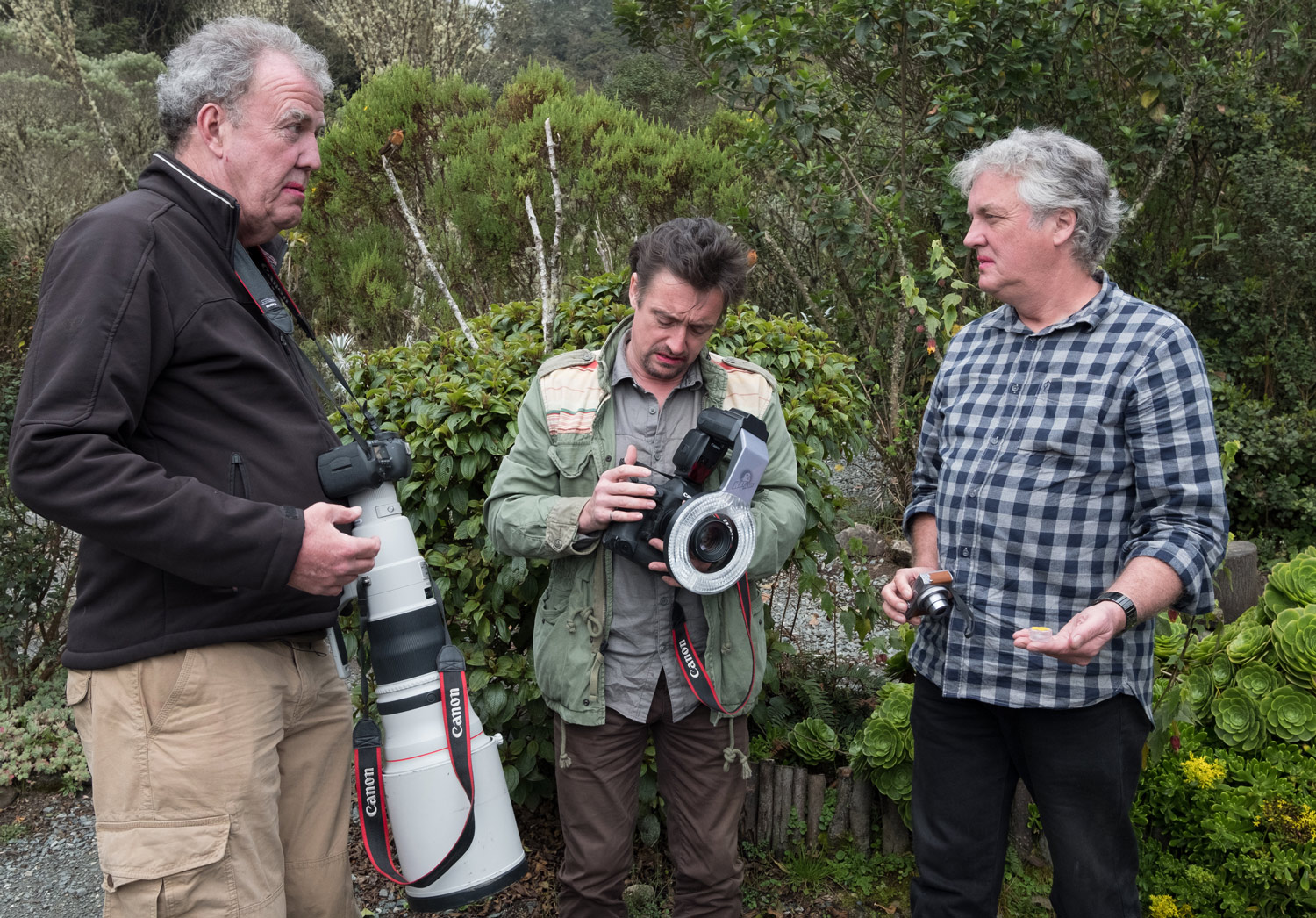 Words: Will Dron
As mentioned above, playing the game after watching GT on Amazon Video proved a bit dull, as you have to sit through exactly the same video clips you've already watched (or skip though them, making it a bit pointless having extended video clips in the game at all).
So, can you watch an episode of the show via the game, rather than streaming it via Amazon Prime? You might miss a clip here or there, but most of the video appears to be present judging by our experience of the game so far.
Episodes two and three of season three, released together, should be an even better candidate than episode one for doing it this way round, as they're a two-part special filmed in Colombia. This means no studio bits, road tests or other segments to trim out from the game… it should be a straight play through, with almost all the video goodness. Right?
Well, actually no; the two parts are squished together in the game and there are quite a few important bits chopped out, meaning you definitely do need to watch the episode on Amazon if you want more than a disjointed experience.
Some of the trimmed bits add essential parts of the story. For example, when May begins to tow Hammond's truck onto the beach near the start of episode two, you are thrust into a dull bit of top-down gameplay involving balancing the Fiat's throttle between two lines on a power meter. Then, assuming you manage to give Hammond a proper tug (smutty pun fully intended), you're presented with video of May shouting at him for crashing into the back of the Panda. It's a bit baffling, truth be told, as you're not shown what happened to lead up to the "accident", and why Hammond was to blame.
What's more, unlike when streaming it in Amazon Prime, via the game you don't get in-video extras, such as trivia and on-set photos, which is all the more disappointing given that the whole premise of the Colombia special is for the presenters to photograph wildlife. In some ways, it's more interactive when you stream the episode rather than play it in the game.
And sadly, as before the gameplay remains average to poor. Most of the challenges are too easy to complete and pretty basic in design. The towing challenges are a good example of this, but the photography challenges, in which you have to line up a camera viewfinder over a given part of a still image, are really pretty lame. Any races or time attacks get repetitive as they take place on the same two or three stretches of road, either in different cars or with the course reversed.
The graphics remain a strong point, though, with high quality rendering of the vehicles and smooth transitions between video and gameplay further suggesting the developers spent more time on the 3D models than fine-tuning the physics (vehicle handling) and missions.
So, having got our teeth stuck in to The Grand Tour Game, we're beginning to see why Amazon is asking for less than £12 for this title. Not because you get updates over time but because you couldn't expect people to pay £40-50 for a mixed bag of sub-smartphone mini-games.
Perhaps a better strategy from Amazon Game Studios would have been to spend three years building a standalone open world game featuring unique dialogue and cut-scenes, with a mix of cars and challenges, rather than a piecemeal episodic copy of the TV show. If they'd have started working on it during season one of the show, we'd be getting a high quality game later this year, or possibly next year. It would have been worth the wait.
Oh, and a Brucey Bonus: my PS4 crashed at one point while playing episode two/three. This isn't unique to the GT Game, but not to mention it would be remiss of me.
Tweet to @wdron Follow @wdron

Jeremy Clarkson on The Grand Tour Series 3's globetrotting high jinks