Black Friday pressure washer deals 2022: what to expect
Clean your car without cleaning out your bank account
---
Published 24 November 2021
BLACK FRIDAY is a great opportunity to get your hands on some pressure washer deals while potentially saving hundreds of pounds.
As well as boasting the ability to clear dirt and debris from your car effortlessly, a pressure washer can also be used to clean patios, fencing and decking, making them essential for those living in houses with gardens and driveways.
However, buying one can be an expensive task, and with so many household names on the market it's hard to know where to look. Read on for our guide to the best Black Friday deals to ease the, erm, pressure.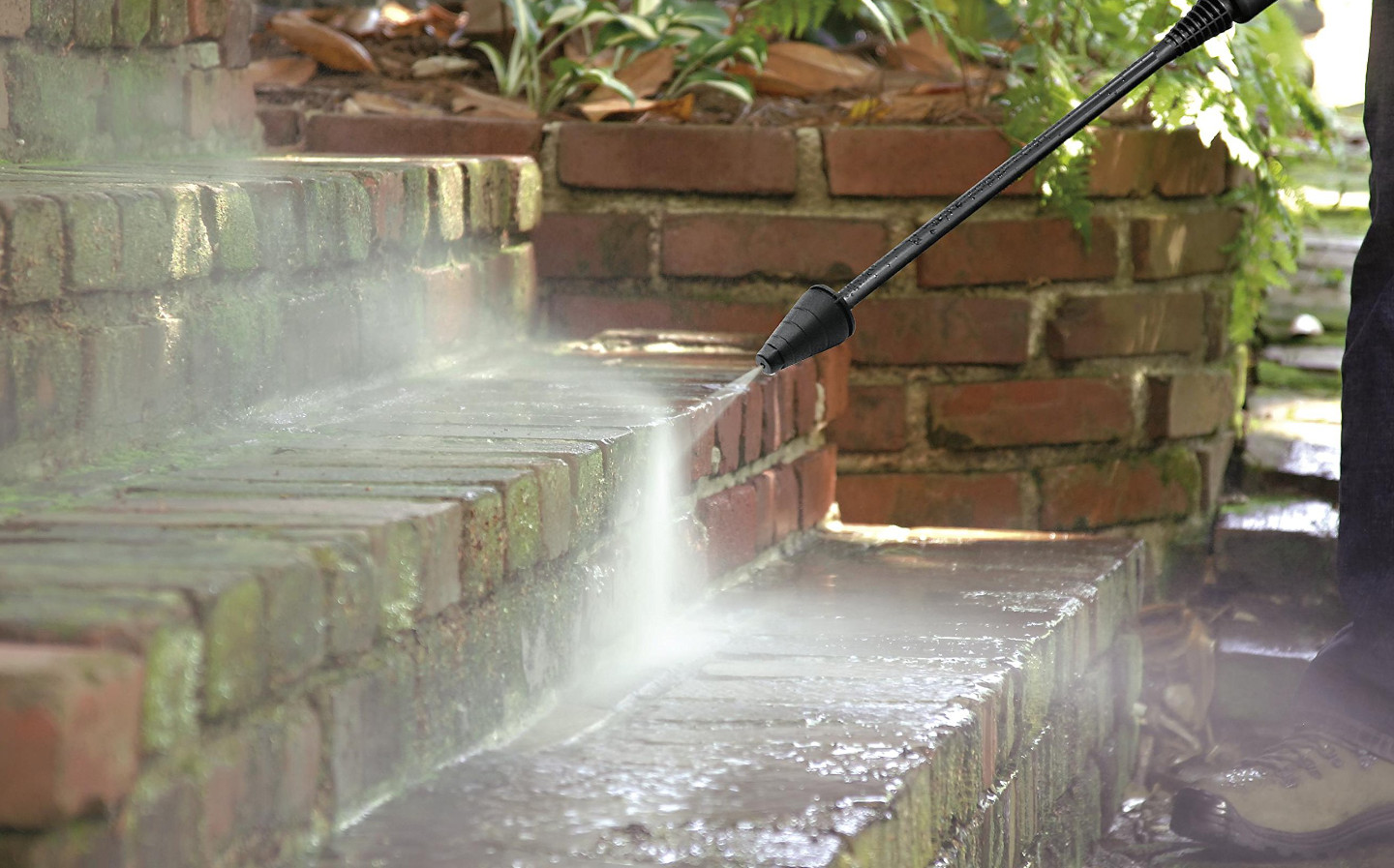 *We may earn revenue if you click the links below and buy the products but we never let this affect our recommendations. Remember to shop around on Black Friday to make sure you're getting the best price.
Last year's best Black Friday pressure washer deals 
There were lots of pressure washer deals up for grabs in November 2021. Here were some of our top picks from the sales:
When is Black Friday 2022?
This year, Black Friday falls on November 25 — it's always on the day following Thanksgiving, which is the fourth Thursday in November.
For that reason, it's traditionally a day associated with America but thanks to the proliferation of online shopping over the last decade or so, it's become a well-established consumer holiday on this side of the Atlantic, too.
While the day doesn't technically come around until the end of the month, many retailers opt to begin their sales days or even weeks ahead, meaning that it's worth setting your sights on what Black Friday pressure washer deals you want to take advantage of well ahead of the day itself.
When is Cyber Monday?
Together, Black Friday and Cyber Monday bookend the last weekend of November, meaning that this year, the Cyber Monday online-only shopping event will take place on November 28.
Cyber Monday perhaps isn't as well known as its slightly earlier sibling, but the deals are often even more enticing, as retailers rush to get rid of remaining stock. However, that also means it can be a little more risky — many of the most popular products will sell out by the time Cyber Monday rolls around.
Do pressure washers go on sale for Black Friday?
Yes, absolutely — you will often see models sell for around 50% off their RRP, which on top-of-the-range models can often represent savings of hundreds of pounds. You are likely to see deals at usual suspects including Halfords and B&Q, as well as sites with a wider remit such as Amazon, eBay and Argos.
What Black Friday pressure washer deals were available last year?
There were heaps of great deals on pressure washers last year. Here are our highlights:
Amazon
Amazon's Black Friday pressure washer deals last year primarily concerned Kärcher, one of the best-known manufacturers of the devices.
The brand's K3 model saw its price tag slashed from triple digits to double — it was given a 36% markdown, with Amazon selling the well-rated model for just £89.
It's worth noting, however, that Amazon's deals, while often spectacular, don't last for long; some are only valid on Black Friday itself.
Which retailers will have the best Pressure Washer Black Friday deals in 2022?
If 2021's sales were any indication then we'd predict that the biggest savings on pressure washers this year will come from Amazon; last year saw some models' prices slashed by nearly half.
However, Amazon's Black Friday sales are quite fleeting when compared to those of some retailers, and last year there weren't too many models that got the heavy discount treatment, so if it's the route you're planning on going down, we'd advise that you purchase on Black Friday itself, if possible.
Argos is also a great retailer to head to if you're looking for savings on pressure washers — it had the biggest selection of brands that we saw last year, and occasionally you'll find a 50% discount there, too.
Is Black Friday a good time to buy a pressure washer?
Unless you find yourself stuck in the wrong end of the year with an urgent need for a pressure washer, then we'd say that Black Friday is the best time of year to buy one.
If you head to the right retailer at the right time, then you're likely to be able to find a discount of up to 50% on a great device from Kärcher or Bosch.
Which is the best pressure washer to buy?
According to a test done by AutoExpress magazine earlier this year, the best pressure washer currently on sale is the not-so-memorably-named Titan TTB669PRW, which retails for just £89.99 and is available from Screwfix.
We didn't see the Titan on sale last November but AutoExpress also rated the similarly priced Bosch EasyAquatek 120, which was on sale at Robert Dyas last year for £85.
Should I wait until Black Friday to buy a pressure washer?
Unless you need one urgently then we'd say yes, it's worth waiting until Black Friday to buy a pressure washer. They are often offered at up to 50% off, and that comes to a lot when you're talking about devices worth hundreds of pounds. Admittedly, though, you might not start properly using it until Summer 2023.
This article features products that have been chosen independently by Driving.co.uk staff. We may earn revenue if you click the links and buy the products.
Tweet to @ST_Driving Follow @ST_Driving
Read more
Latest articles