Halfords Black Friday 2021: Save up to 30% on dash cams, sat navs and pressure washers
Bargain buys your motor will thank you for
---
Published 15 November 2021
HALFORDS' Black Friday deals are a great way for thrifty petrolheads to get their mitts on a huge range of motoring accessories, including dash cams, steering wheel locks and a huge number of cleaning products.
The retailer doesn't tend to disappoint when the consumer holiday rolls around in November, offering discounts on everything from newfangled tech like electric scooters to analogue accessories like road maps — last year, it even offered customers a £10 e-voucher if they spent £50 or more.
Read on to find out what Halfords is offering this year, and to get some of your more general Black Friday queries answered.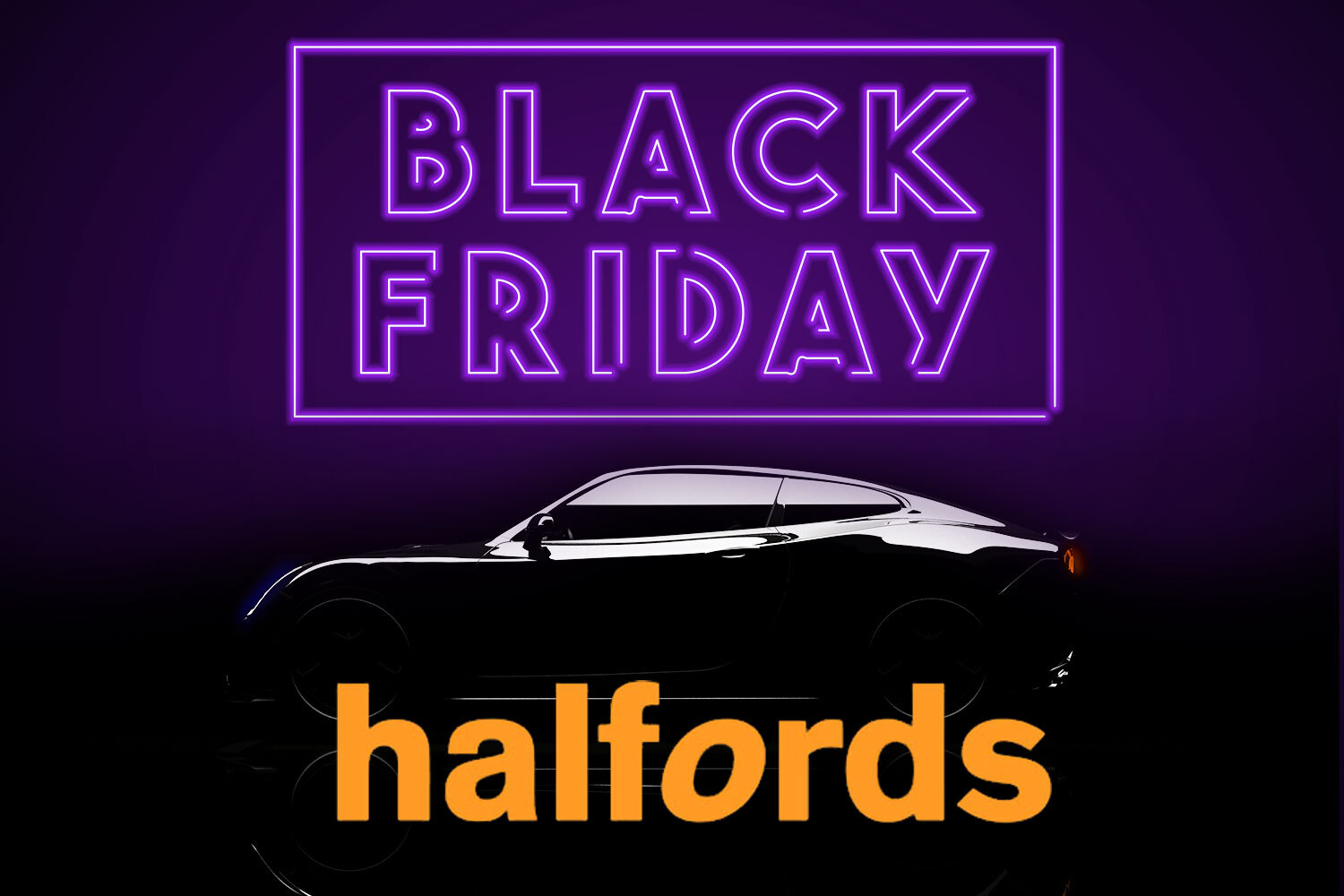 Best live Halfords Black Friday deals
Halfords has kicked off its Black Friday sale. Here are the best deals you can get right now:
When is Black Friday 2021?
Black Friday is a sales bonanza we've imported from across the pond — it falls on the day after the American holiday of Thanksgiving, which is always on the fourth Thursday in November. This year, it falls on November 26.
We've become used to seeing videos of shoppers storming department stores and fighting each other over discounted televisions, but online it's a much more civilised affair; sales tend to start a week or so before the day itself, and often last well into December. However, don't let that lull you into a false sense of security: things sell out fast, so it's always best to know what you want to add to your basket before the sales roll around.
Does Halfords do Black Friday?
Halfords always tends to partake in Black Friday as well as its less storied sibling consumer holiday, Cyber Monday (which this year is November 29).
That means that you can expect great discounts on everything the conscientious car owner needs, including pressure washers, dash cams, sat navs and steering wheel locks.
When does Halfords' Black Friday sale start?
On its Black Friday page, Halfords has said it will "see you next Black Friday on Friday 26 November 2021" — suggesting that it won't begin discounting until the big day itself.
However, Halfords has previously been known to start offering reduced prices as early as three weeks before Black Friday, with sales starting in the first week of November — so it's worth knowing what you want to buy well ahead of Black Friday itself.
When does Halfords' Black Friday sale end?
Last year the Halfords Black Friday sale ended at the end of Cyber Monday, which means you should have the whole weekend plus another 24 hours to grab a steal on some automotive accessories — and even things like breakdown cover. But don't expect Halfords' discounts to last into December, like those of some retailers.
What was in Halfords' Black Friday sale last year?
In 2020 Halfords offered discounts across its site, meaning significant savings on everything from bikes to breakdown cover.
It also offered a £10 e-voucher to any customers who spent £50 or more between November 24 and November 30, 2021 — pretty easy if you're splashing out on some tech such as a dash cam or an e-scooter. There was also free home delivery on selected items.
Dash cams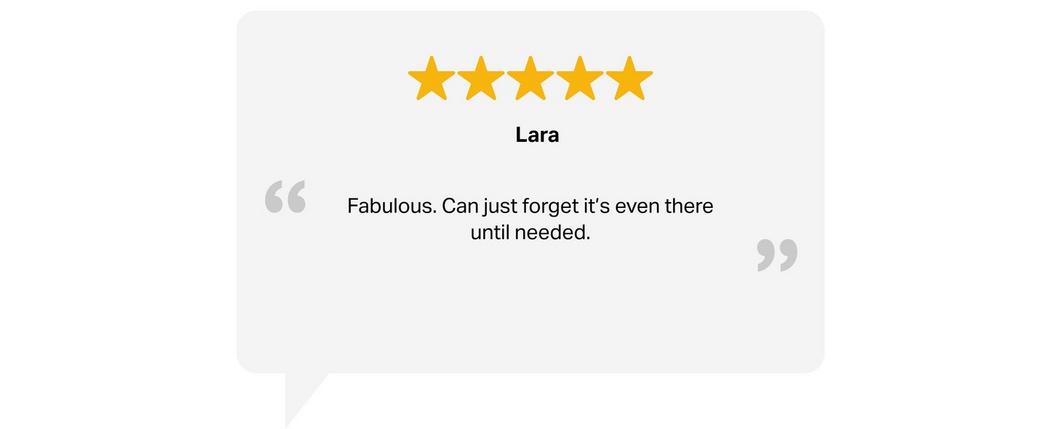 Dash cam bundles were offered at 30% off last year, with the Nextbase 522GW — which has 1440p resolution, a touch screen and Amazon Alexa capability, as well as a rear camera to record any incidents that occur behind you — priced at £169, a saving of £59.
The 522GW (with both front and rear cameras) is still available to buy, too: you can grab it for £179.00 now.
Sat navs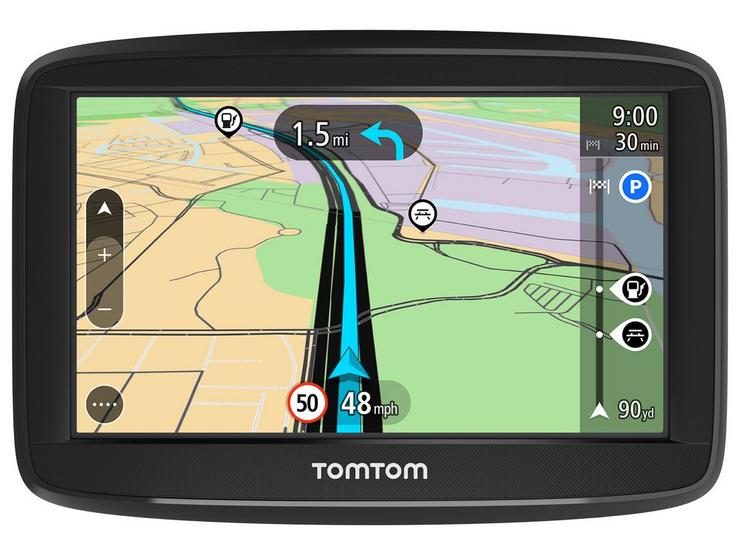 Fans of TomTom, whose brand name is almost synonymous with sat navs, rejoiced last year as they saw the TomTom Start 52, a 5″ sat nav which comes with Liftime UK and Republic of Ireland maps (meaning that you'll never be navigating using an out-of-date map) reduced by £40 to £79.99.
The price has reduced over time, of course, and today you can get the Start 52 with Full Europe and Lifetime Maps for £89.99.
Pressure washers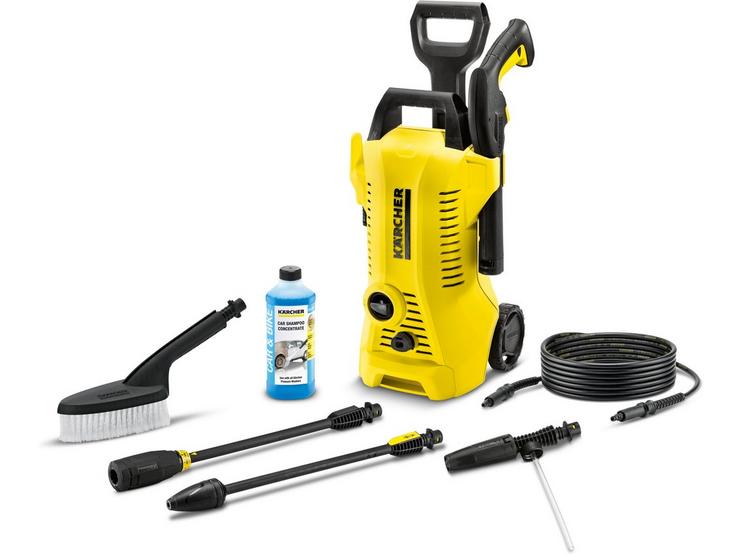 Halfords Black Friday sales are a great time to get a pressure washer, which isn't just useful for washing your car — it can be used used to clean your driveway, patio or decking.
The retailer sells models from a host of well known names including Karcher and Nilfisk, whose wares were discounted in the November 2020 sale. The Karcher K2 Full Control Car Pressure Washer was discounted by £10 to £89.99 — although that doesn't sound like a massive discount, the £10 e-voucher offered alongside it made it more attractive.
Although Halfords no longer stocks that exact model, it is currently offering the slightly better K2 Power Control at a £30 discount.
Cleaning Products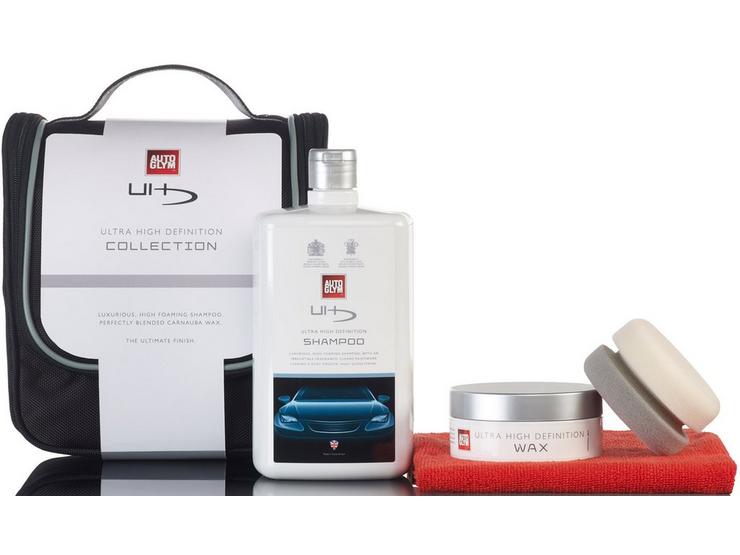 If you're someone who likes to keep their motor spick and span, you'll be able to grab some great discounts from Halfords come November. Last year sales extended to cleaning products by Autoglym (which usually don't come cheap), as well as Meguiars.
Autoglym's Ultra High Definition Collection, which contains a luxurious foaming shampoo, car wax and a sponge, was discounted from £60 to £48, while the company's Polar Collection, which comprises Polar Blast, Polar Wash and Polar Seal products, was just £28. Its Perfect Bodywork, Wheels and Interior Gift Collection, which could be a great gift for a petrolhead parent this Christmas, was discounted by a massive £27.
Meguiars' comprehensive Deluxe Care Kit, meanwhile, which contains five products, an applicator and three microfibre cloths, was discounted by £12.
All products (or similar ones) are still available — although some prices have changed.
Tools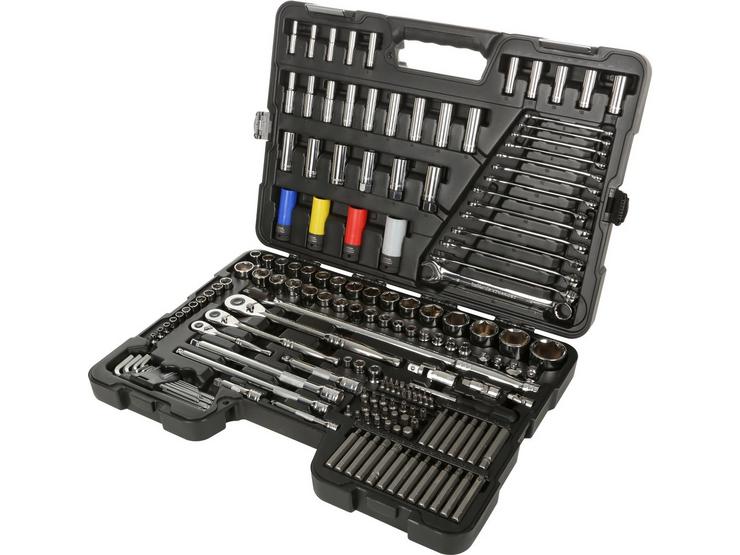 Some of the biggest discounts Halfords offered last year were on its own-brand products, one of the most generous being a massive £150 discount on its 175-piece socket and spanner set, the perfect present for an advanced tinkerer. It comes with a lifetime guarantee, and is designed by professionals to meet your everyday garage needs.
It's still on sale, too (albeit with a slightly more moderate discount).
What to look out for in Halfords' sale this year
If previous years are anything to go by, you can expect discounts on the Halfords website to be pretty comprehensive, covering everything tech like dashcams and sat navs, to kids' bikes and things that you wouldn't expect, like breakdown cover.
The biggest discounts are likely to be on Halfords-branded products like toolkits and car accessories.
The retailer might also stick to past form and offer customers a £10 voucher if they spent more than £50, which could be handy for a stocking filler in the run up to Christmas.
Does Halfords offer a student discount?
You can't just stroll into Halfords and get a discount using your Student ID, as you can with some retailers. However, if you're a member of Totum (which, if you're a student you should be), you can get 10% off your purchases at Halfords, as long as you make them in store.
That could mean a big saving on a bike to commute to and from Uni, if you're looking to save petrol.
Does Halfords offer an NHS discount?
Halfords offers an 8% discount to NHS staff — you can download a voucher from healthservicediscounts and redeem it in store — make sure to take a form of ID (such as an NHS card or a recent payslip) with you.
You can also get 6% cashback using a Health Service Discounts Ode Card.
Does Halfords offer military discount?
Halfords offers a 10% in-store discount to member of the armed services. It recommends checking with your internal human resources team to see if the store has a scheme with your employer.
How much does Halfords' shipping cost?
Halfords offers free next day home delivery on orders over £20, excluding bulky items, built bikes, and online exclusives. Orders have to be made by 8pm, Sunday to Friday. For orders under £20, next-day delivery is £3.99, with the same caveat — no bulky items, built bikes or online exclusives.
Online exclusives worth more than £20 are also entitled to free delivery, but can take up to 10 days to arrive as they are sent directly from the supplier.
Bulky items — like those with metal storage — incur an eye-watering £39.99 delivery fee, while built bikes cost £30.
You can see further delivery info here.
What time does Halfords open on Black Friday?
Halfords has not yet confirmed its 2021 Black Friday opening hours but in the past it has been known to open selected stores early.
This article features products that have been chosen independently by Driving.co.uk staff. We may earn revenue if you click the links and buy the products.