Products: EE Buzzard 2 in-car 4G wi-fi dongle
A neat solution for those who absolutely must have in-car internet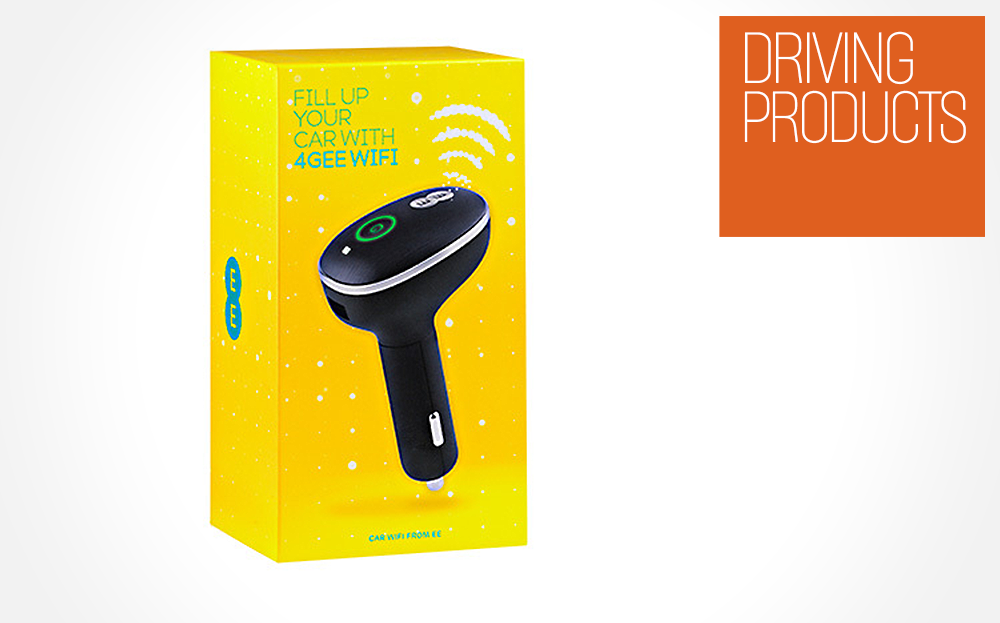 Price: From £10 a month
More info: EE shop
DID YOU know that modern smartphones can be turned into mobile wi-fi hotspots, to which you can connect your laptop or tablet? It's very handy in the car on long drives with children, and could be a godsend for businessmen and women who tour the country and need to send reports on the move.
This device from EE will do the same thing as your phone but there are a number of advantages to using the Buzzard 2 dongle from EE. First, your mobile battery will take a punishing if you turn it into a hotspot, whereas the Buzzard takes its power from the car's 12V socket.
It also has its own Sim card, for which you can buy data packages ranging from 1GB (£10) to 50GB (£50) a month (the device itself is free), so you keep your phone's data allowance  safe from the kids. Data can be topped up if you reach your limit. Also, if you have a phone without "superfast" 4G, this will enable faster internet access (depending on coverage, of course — expect rural areas to yield a poorer connection).
A USB port enables you to charge your phone while the Buzzard 2 is plugged in, and up to 10 devices can be connected to it at once.