Peter Sellers's Aston Martin could fetch £2.6m at auction
Comedian was an avid car collector
A 1961 Aston Martin DB4GT once owned by the actor Peter Sellers is expected to sell for up to £2,600,000 when it goes under the hammer next month.
Best known as the getaway car for Sellers' character Pearly Gates in the 1963 comedy crime film The Wrong Arm of the Law, the Aston featured in a famous high-speed car chase through Uxbridge Moor, with a Wolseley 6/90 police car in pursuit.
The Aston was driven by Sellers for the 'hero shots' while the more fast-paced action was filmed with Aston Martin dealer Ken Rudd — who appeared in the film as a gangster extra — behind the wheel. Rudd's dealership, KN Rudd in Worthing, had taken delivery of the car as a demonstration model.
The DB4 — registered 41 DPX — was used in many of the film's action scenes, though another example was used in what is arguably the film's most memorable set piece, when it performs a jump over a bridge.
Sellers, a well-documented car collector with a penchant for British marques, owned the car for some time, and acquired the DB4GT around late 1961 to early 1962.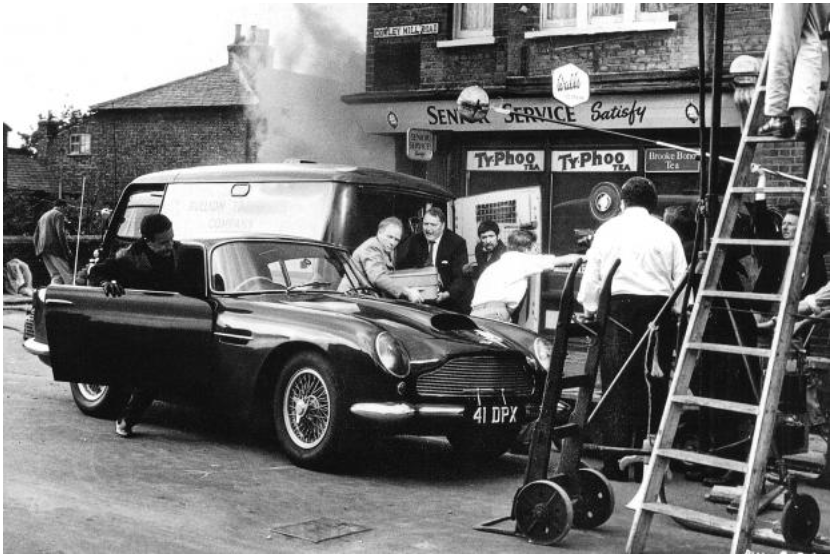 Documentation shows that the car was serviced at Aston Martin Feltham. There, Sellers befriended Richard Williams, whom he hired to take care of his considerable car collection, which had expanded to around 80 vehicles by the time he was 39. Williams would go on to found the renowned restoration business RS Williams.
This particular DB4GT was equipped with many unique features, including aluminium bezels around the headlights, two air scoops and an additional scoop for the oil cooler. It is also noted as being the only DB4GT fitted with a 4-litre GT engine, after the car's original 3.7-litre unit was damaged during filming.
Perspex rear windows and sloping headlight covers were also added.
While most of the 75 GTs in production-spec had their rear seats removed in favour of a carpeted shelf, the example used in the film still had its original rear seats – used by actor Lionel Jeffries in his role as Sellers' accomplice in the film's getaway scene.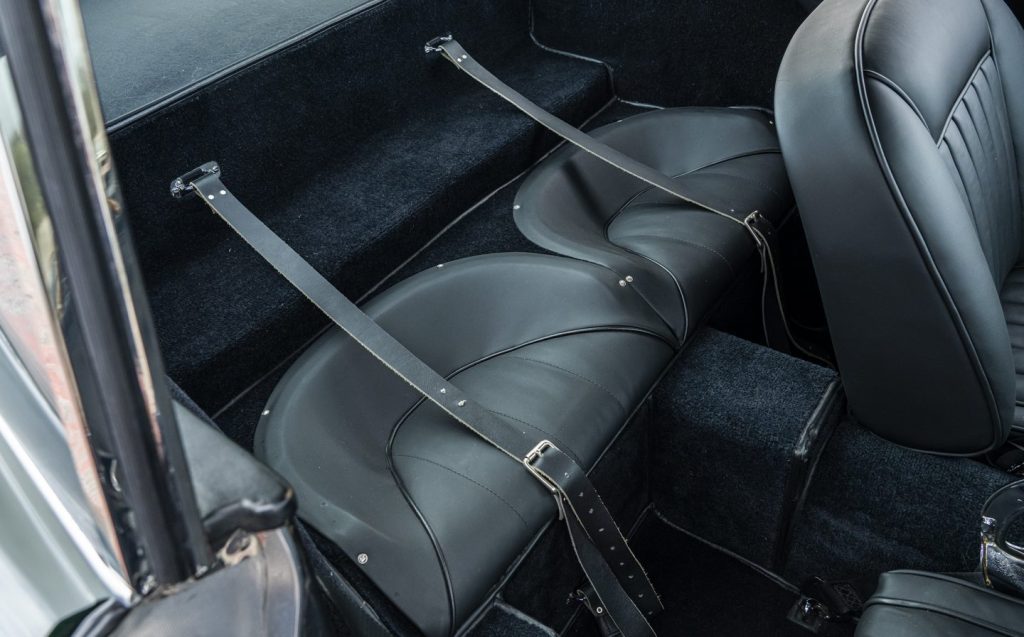 DB4GT developed for competition
In standard specification, the DB4GT was a worthy competitor to the likes of the Ferrari 250 GT SWB. The 3.7-litre engine developed 302bhp and the car was capable of a top speed of over 150mph.
Performance was further improved thanks to a 12-plug head, triple Weber carburettors and weight-saving magnesium body panels.
"The DB4GT was bred to compete and gained immense success on the racetrack in both national and international competition. It's arguably Aston Martin's finest road car and is right up there as the ultimate 1960s GT," said James Knight, senior car consultant for Bonhams.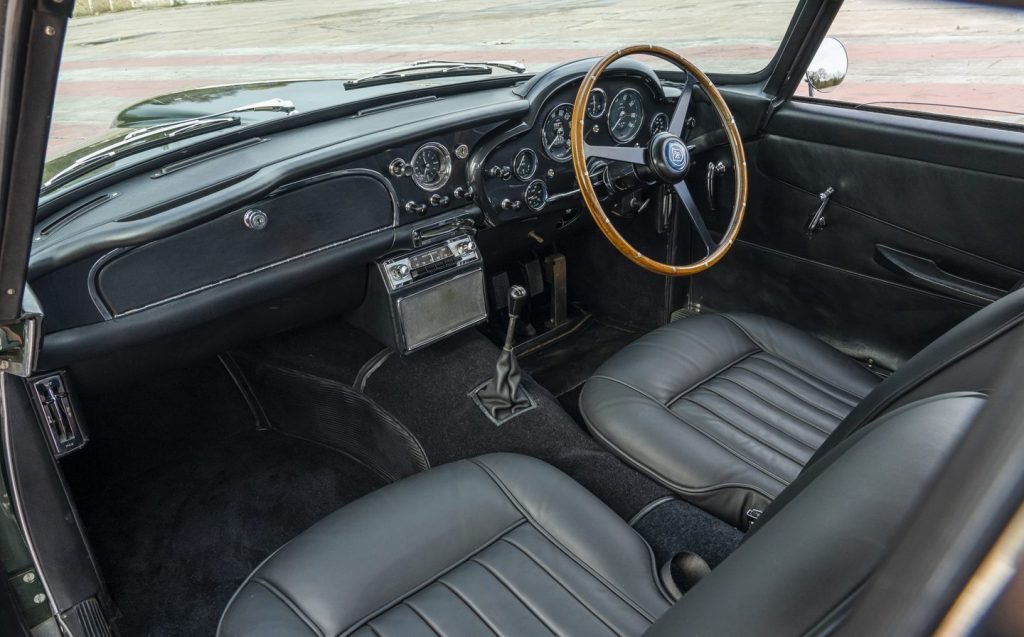 "This example is in great condition, has a wonderful provenance and is offered for sale from a committed Aston Martin enthusiast. It really has all the credentials to be one of the most coveted examples."
Sellers' cars likened to 'metal underwear'
Sellers owned the car alongside many other classics of the era, including Lotuses, Bentleys, Rolls-Royces, Jaguars and a Buick. He was famous for changing cars quickly, often sending some models back after only a day or two of ownership. This led to comedian Spike Milligan dubbing Sellers' cars "metal underwear".
After Sellers' ownership, the Aston was owned by numerous enthusiasts, including Gerry Keane, former chairperson of the Aston Martin Owners' Club. The car was then completely rebuilt, the body and chassis receiving specialist attention from Bodylines, before being resprayed in Goodwood Green in 2002.
The car is particularly well-known within Aston Martin circles, having appeared in the car makers' original press photographs, as well as featuring on the front covers of numerous classic car publications.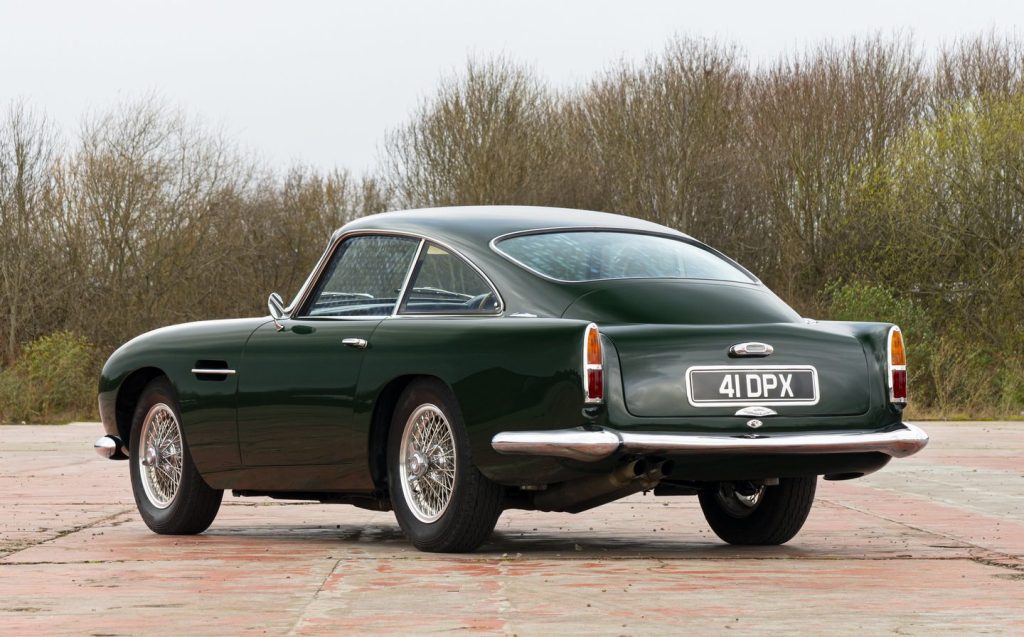 The DB4GT will head to auction alongside other classics, such as a 1961 Porsche 356 Super 90 Cabriolet and a 1964 Aston Martin DB5, both expected to sell for hundreds of thousands of pounds.
Sellers' Aston will be showcased on July 13 at the Goodwood Festival of Speed Sale preview, before going under the hammer on July 14.
Related articles
Latest articles