Indy 500 win reflects early promise shown by Marcus Ericsson in Formula BMW
Validation of form after a dismal spell in F1
When Marcus Ericsson left Formula One, having spent four seasons in the Sauber Team, where he scored 18 points and a best place finish of 8th, many might have thought that would be the end of a somewhat mediocre racing career.
But as with many drivers before him, results in F1 don't always reflect true ability behind the wheel, and having won the 2022 Indy 500 — the pinnacle of American motorsport events — Ericsson has finally proven his worth, not to mention mettle, in the big leagues.
The Swedish driver demonstrated real speed and plenty of potential from the beginning of his racing career. He began karting at the age of nine, finishing 3rd in the national championship in his second season and two years later became national champion of the next karting class up.
That was enough for him to progress onto the European circuit, where he clinched the Nordic and Swedish championships in 2005.
The following year was less successful, but even a race-ending engine failure didn't prevent Ericsson from grabbing the attention of Kenny Bräck, himself a previous Indianapolis 500 winner and former CART and Indy Racing League driver.
"He didn't win the race because his engine blew up with two laps to go but he was clearly the best out there," Bräck told Autosport magazine in 2007. "He didn't get caught in any battles when passing — he'd just wait for the right opportunity, then he pounced and he was away.
"He has such patience but when he does go for it, it measures so perfectly. He reminded me of watching Alain Prost."
That newfound support from Bräck led to Ericsson getting a drive in the Formula BMW single-seater series with Richard Dutton. Amazingly, he won the opening round's second race.
"I was thinking that I should be around top eight to start with, trying for podiums and maybe wins by the end of the year," an amazed Ericsson said.
He would stand on the top step of the podium another six times on his way to winning the championship by a 40-point margin in that rookie year.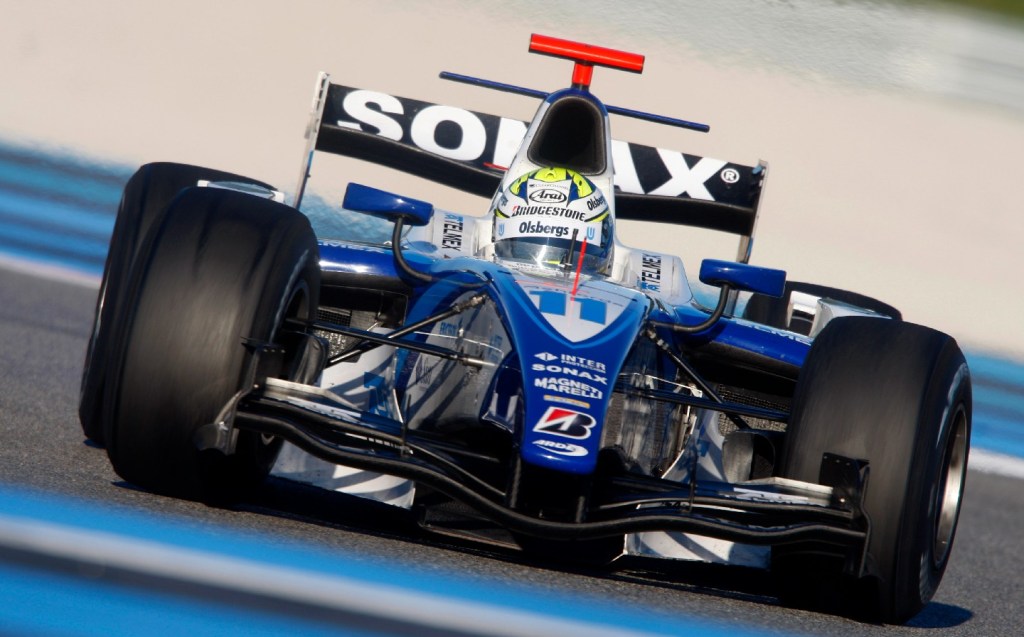 Another championship win came two years later in the All-Japan Formula 3 series. Two race wins in the British Formula 3 championship then contributed to his landing a place as the test driver for the short-lived Brawn GP F1 team. However, his path to a full-time Formula 1 drive would only come after four years in GP2 (above) before a seat opened in the Caterham F1 team.
A pointless season where he eventually finished in 19th place in the championship was more of a reflection on the car he had to drive than his talent. That would remain true when he moved to the Sauber F1 team in 2015. Some solid drives saw him collect nine championship points, a figure he matched in the 2018 season with the Alfa Romeo Sauber F1 Team, as teammate to current world championship contender Charles Leclerc (with Ericsson below). That would prove to be his last outing in motorsport's top-tier single-seater series.
Following many other ex-F1 drivers, Ericsson crossed the Atlantic to take part in the IndyCar Series, driving for Arrow Schmidt Peterson Motorsports, where he would grab the attention of Chip Ganassi, who signed him in 2020.
Finding his groove again in the US scene, the Swedish driver has steadily improved. He currently leads the series after six races. Having secured his place in history as a winner of the Indy 500, Ericsson now joins a club that includes Juan Pablo Montoya, Emerson Fittipaldi, Al Unser, Jim Clark and Dario Franchitti.
His persistence matches his pace, and Ericsson has demonstrated that we should never write off F1 drivers who languish at the lower end of the points table.
Related articles
Latest articles