Nicked by dashcam: the in-car cameras turning drivers into cops
Are dashcam detectives busybodies or good citizens?
---
Published 07 December 2015
Report by Joseph Dunn and Dominic Tobin
YOU ARE stuck behind a caravan on a rural A-road. It's getting late and you're fed up. You pull out to overtake but don't see the dip in the road ahead. As you accelerate past the caravan a car appears from nowhere, bearing down on you. With a split second to make the choice, you decide to complete the manoeuvre. Luckily, the oncoming car brakes and you manage to return to your lane in one piece. Disaster is averted, and you swear to yourself never again to give in to impatience.
---
Browse NEW or USED cars for sale on driving.co.uk
---
A week later a letter lands on your doormat. It is a notice of intended prosecution (NIP) from a police force. It describes the incident and includes what looks like a screen grab of your overtaking manoeuvre. You've been caught on camera. Not by a police vehicle, though, but by the car behind you — a private motorist.
Welcome to the brave new world of dashcam vigilantes: private individuals who use footage shot with their cameras to report dangerous drivers to the police. There are millions of dashcams now in cars across the country, and increasing numbers of motorists are being reported to the police for everything from minor misdemeanours to reckless driving. The rise in drivers spying on one another will divide opinion: on the one hand it may keep the roads safer; on the other it may be unsettling to think that any single mistake — even an innocent one — is likely to be captured by an unseen informant.
Last month, in a landmark case, a driver paid the ultimate penalty when, on the evidence of dashcam footage, he was sent to prison after pleading guilty to dangerous driving. A fellow motorist had recorded footage of the incident and reported him to the police. It is thought to be the first time a driver has been jailed on the evidence of dashcam video.
James Stocks was sentenced to eight months' imprisonment, disqualified from driving for two years and eight months and ordered to pay a victim surcharge of £100. North Wales police have hailed the case as a "very good result" and a deterrent to other drivers who think they can get away with bad driving.
The jury at Mold crown court was shown video footage of Stocks in a black Polo recklessly overtaking other drivers on the A495 near Bronington, Wrexham. One near miss forced the driver of an oncoming van to swerve off the road to avoid a collision. The action was captured on a dashcam by a driver who was so horrified by what he saw that he reported the incident to the police and supplied a web link with the footage clearly showing the Polo's numberplate as evidence. The driver wishes to remain anonymous, though the laws of evidence require him to submit a signed witness statement.
According to the RAC, 9% of motorists now carry a dashcam — about 2.9m drivers — and that figure is set to grow
Although Stocks is believed to be the first driver jailed on the strength of dashcam evidence alone, he is not the first to be fingered by a fellow driver. On YouTube you can find hundreds of videos showing reckless drivers flouting the law — mostly filmed by fellow road users.
The footage is the result of a boom in the popularity of cheap dashcams (many can be bought for less than £100), which record the road ahead, and sometimes behind, on a continuous loop. According to the RAC, 9% of motorists now carry a dashcam — about 2.9m drivers — and that figure is set to grow. Nextbase, which claims to be the largest manufacturer of dashcams in the country, says sales have trebled in the past year.
"The technology is getting better all the time, with clearer images and lenses that work at night and at high speeds," says Bryn Brooker, Nextbase's marketing manager. "People feel a lot more comfortable with technology now — they have a phone in their pocket and it's not that big a leap to having a camera in their car. It will soon become the norm."
---
Driving has reviewed more than 25 dashcams: click to see our top rated devices
---
Most dashcams are used by drivers to protect themselves against fraudulent insurance claims: in the event of a crash the device automatically saves the few minutes' footage leading up to the impact, which can be used by insurance companies to determine who is at fault (most big companies now offer discounts for policyholders who have a dashcam fitted). However, increasingly drivers have taken to manually saving clips that show dangerous driving.
The police are actively encouraging drivers to submit their footage. "Whenever a member of the public witnesses or records a video of an offence, we would encourage that person to bring the evidence forward to police to investigate. With motoring offences, videos filmed from dashboard-mounted cameras are admissible as evidence, assuming that the quality is good and the evidence can be corroborated," says Chief Constable Giles York of the National Police Chiefs' Council.
According to PoliceWitness, a company set up to help people report dangerous drivers to the police, almost 1,000 drivers have been charged on the basis of dashcam footage over the past two years.
"Some videos are posted by individuals who are apparently very frustrated [by] other drivers' minor mistakes. But the fact that they are that frustrated themselves makes you wonder how considerate their own behaviour is."
"We are receiving about 10 videos a week at the moment and the figure is increasing all the time," says Matt Stockdale, the chairman of the company. "About 99% of the videos we forward to the police result in an NIP."
Stockdale set up the company after almost being killed by a reckless HGV driver and claims it is a philanthropic organisation dedicated to helping road users to hold bad drivers to account. Drivers can become members at a one-off cost of £156. In return, PoliceWitness promises to try to persuade the member's insurance company to reduce their premium. It also allows members to send in videos of dangerous driving, which are scrutinised by the company and — if an offence is deemed to have taken place — forwarded to contacts in police forces as evidence.
"We now work with every force in the country," says Stockdale. "A lot of people feel empowered. Before dashcams, all they could do was tut and say, 'Look at that idiot.' "
Dave Rowlands, 40, a radiographer from London, became so fed up with seeing drivers texting at the wheel that he joined PoliceWitness. "The last straw was when I was hit from behind while I waited at some traffic lights," he says. "I've reported about 20 drivers so far to PoliceWitness with video footage, and at least one of them has been followed up by the police."
Last month Luke Witchard, 26, was banned from driving for 12 months after pleading guilty to a charge of dangerous driving. Witchard had been filmed on the A468 between Caerphilly and Newport overtaking several cars at more than the 60mph speed limit, before going round a blind left-hand bend on the wrong side of the road.
The driver who filmed the manoeuvre also wished to remain anonymous, but told The Sunday Times he was shocked by what he saw. "I was taking my wife to hospital to give birth, and all I could think about was that I would see a scene of carnage when I went around the bend, and what I would do to help injured people," he said.
"I reviewed the footage a few days later and still couldn't believe it, so I posted it on YouTube and wrote to the police to tell them what had happened and where they could find the evidence. An officer came round and I made my statement. I'm glad [Witchard] is no longer on the road."
Despite such unquestionably good results, the rise in the use of dashcam footage to secure convictions raises uncomfortable questions about how our roads are policed.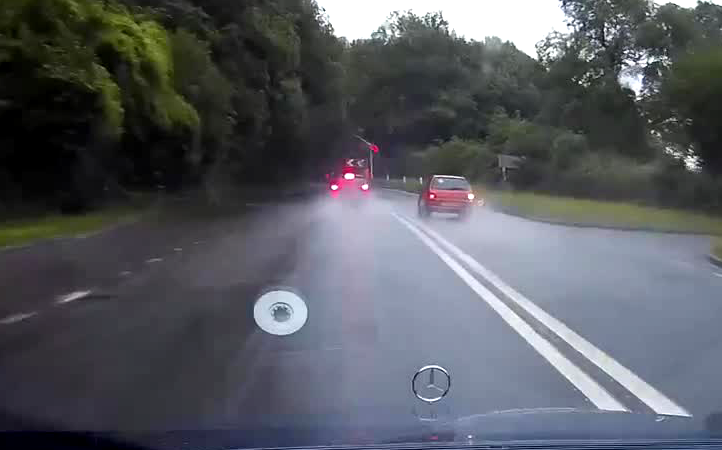 "Cameras can't replace police officers," says Peter Rodger, head of driving standards at the Institute of Advanced Motorists. "Dashcams are useful — like CCTV — but we need a sense of proportion. Some of the motorists who find themselves in 'bad driving' videos online are just making the same minor mistakes that everybody does. We have to remember that driving is made up of thousands of decisions and that none of us is going to be perfect.
"Some things are posted by individuals who are apparently very frustrated [by] other drivers' minor mistakes. But the fact that they are that frustrated themselves makes you wonder how considerate their own behaviour is."
Last month the annual report by the government's surveillance camera commissioner questioned the police's reliance on automatic numberplate recognition cameras to oversee Britain's roads. The report raised concerns about the lawfulness of retaining the data as well as the sheer number of cars logged — a staggering 35m per day.
As the number of official police cameras and the army of volunteer dashcam vigilantes grows, one thing seems certain: Stocks may be the first to be jailed on amateur dashcam evidence, but he won't be the last.
---
Browse NEW or USED cars for sale on driving.co.uk
---
A dash for lower insurance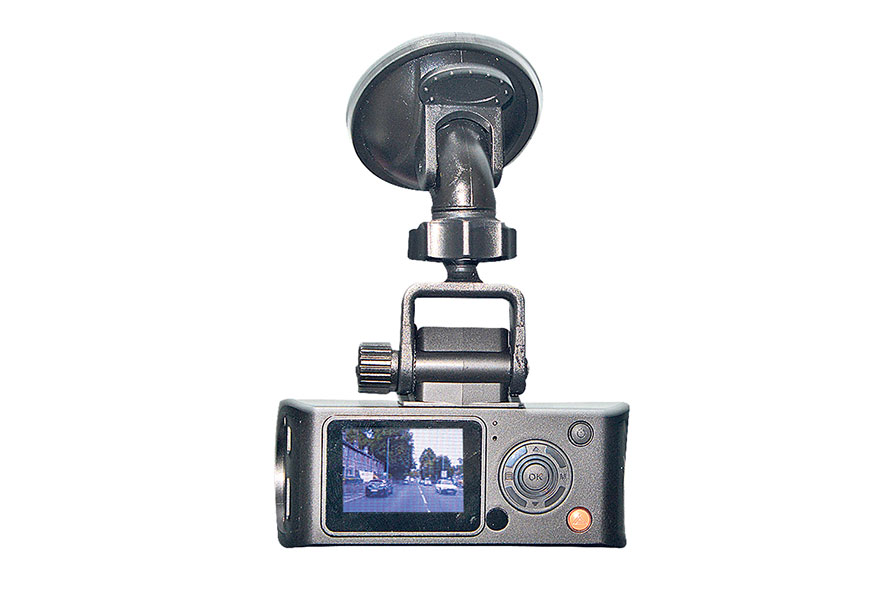 The Sunday Times revealed more than three years ago that insurance companies were offering discounts to drivers who fitted a then innovative device called a dashcam to their cars. Since then the popularity of dashcams has soared to the point where the RAC estimates that 9% of motorists now use one of the gadgets — that amounts to 2.9m camera-equipped cars on the road.
Because the cost of cameras has dropped, discounts in insurance premiums can easily cover their cost. Adrian Flux was the first insurance broker to offer cheaper premiums for dashcam users, and it still knocks 15% off the price of policies if any one of the dozens of cameras it specifies is fitted. Swiftcover gives 10% off.
Insurers say they would expect drivers to send in footage after an accident. If a driver has forgotten to switch the camera on, or if it malfunctions, they will not be penalised, but there will be less evidence that they were not at fault — if that is what they claim.
The Sunday Times has Britain's most comprehensive buying guide to dashboard cameras. We have reviewed more than 25 models, assessing their performance during the day and at night.
Prices range from £50 for a basic model to £200 for a gadget with front and rear-facing cameras and GPS technology to pinpoint the location of any incident.
Our product reviews, including our buying recommendations and sample footage from each camera, can be found at here.
---
Driving has reviewed more than 25 dashcams: click to see our top rated devices
---