News: Three come along at once as VW launches R, GTD and Alltrack versions of Golf estate
Your choice: fast, furious or four-wheel drive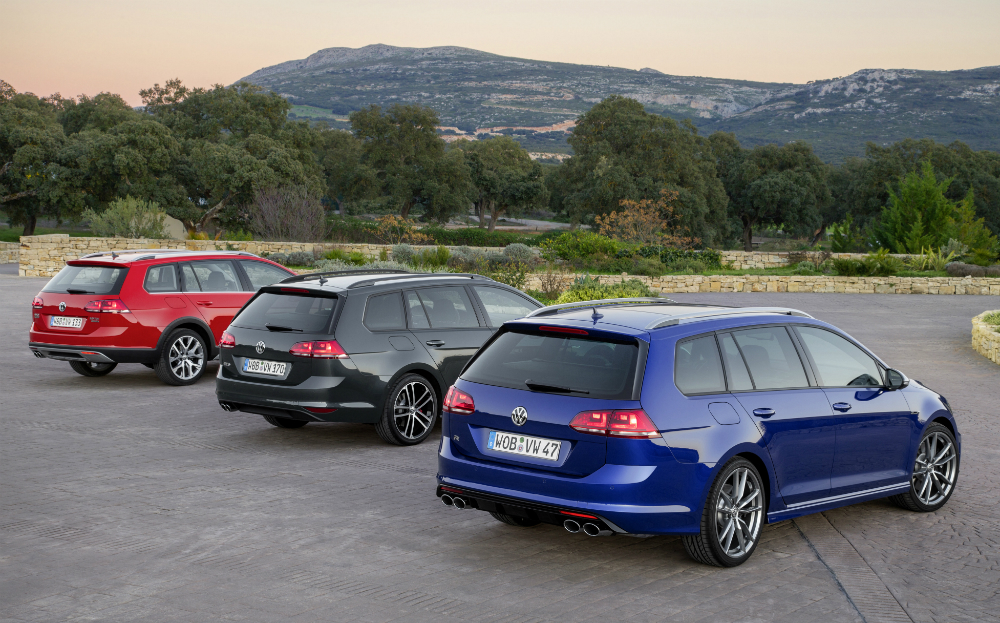 IF YOU'RE thinking of buying an estate car, then three might just be the magic number: Volkswagen has revealed three new versions of its popular Golf estate. The Alltrack, GTD and R cater for distinctly different needs but have one thing in common: a spacious cabin and large, 605-litre boot.
---
Search for and buy your next car on driving.co.uk
---
The cheapest is the Alltrack, a four-wheel-drive machine that should be good for those who use their car for light off-roading, such as towing the dinghy down the slipway at the sailing club. Priced from £26,790 for the 1.6-litre TDI (108bhp), which returns 58mpg, it is also available with the more powerful 2-litre TDI engine (148bhp) for £28,155.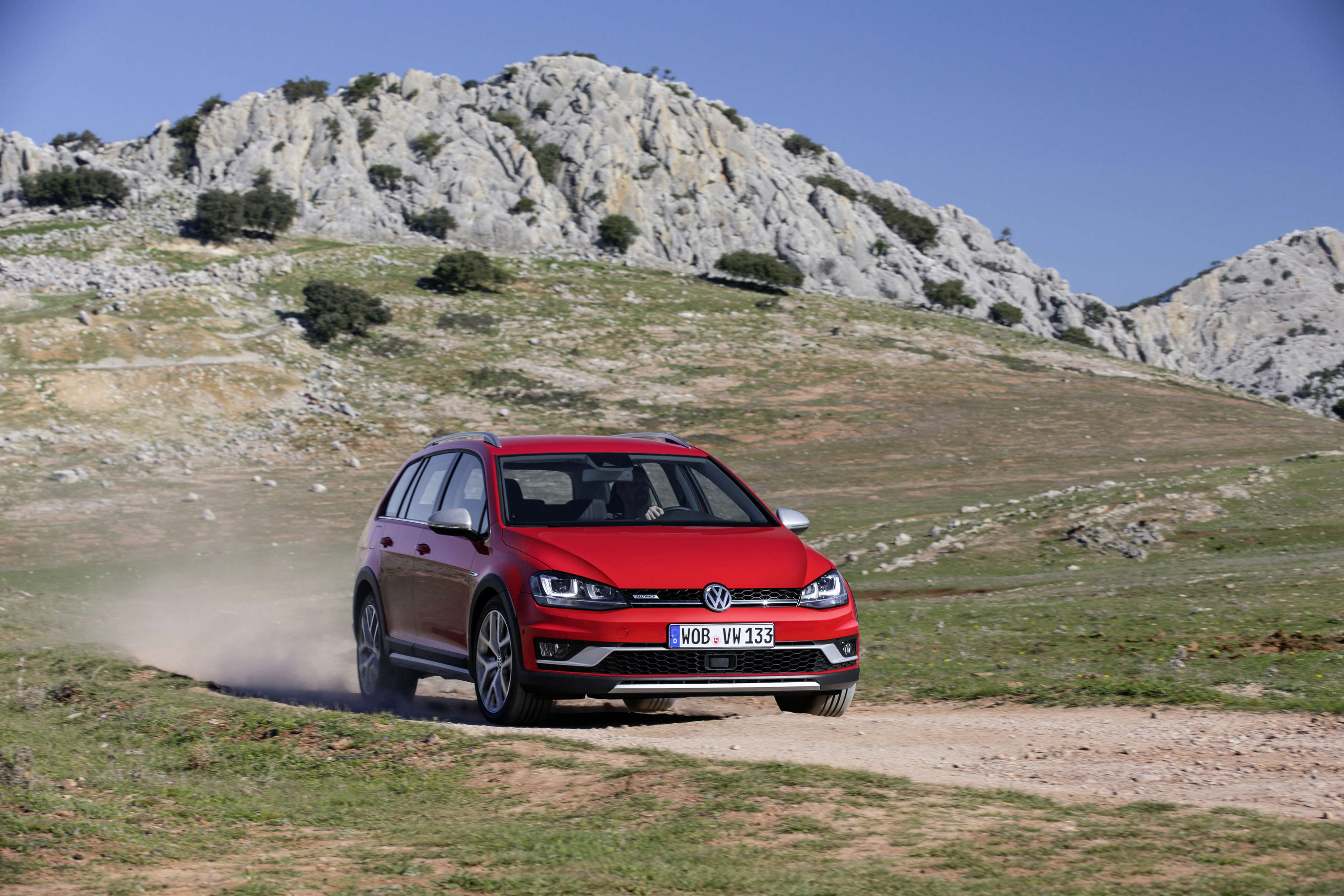 Alltrack models have VW's 4Motion all-wheel-drive system, raised ground clearance and subtle styling details that hint that the owner isn't afraid of pulling on their wellington boots and getting stuck into some mud.
The Alltrack is strongly reminiscent of  its sister car the Seat Leon X-Perience, which costs from just £24,385 but features the more powerful 2-litre TDI engine as standard.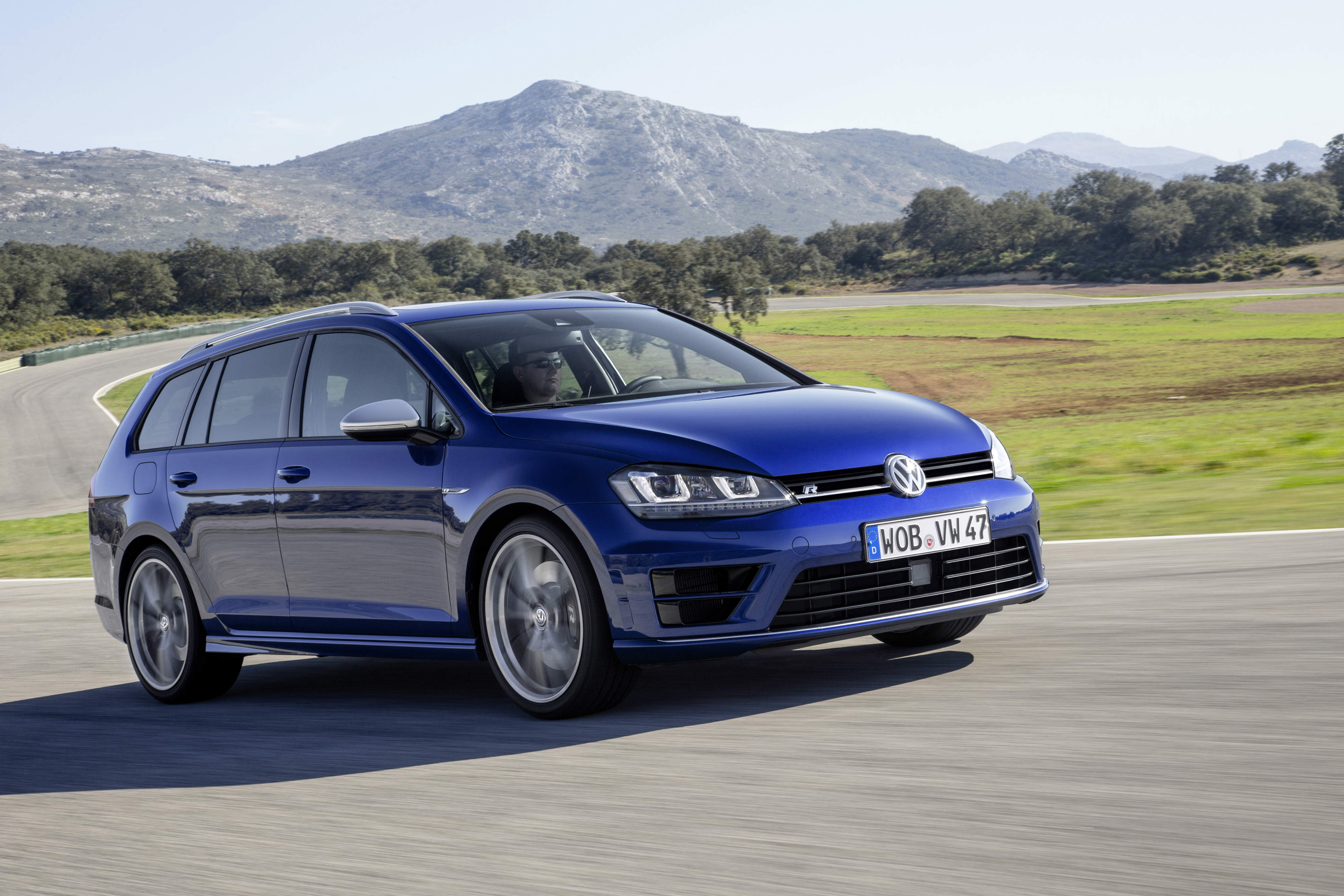 For a four-wheel-drive Golf estate with a difference, however, try the R version. It features a potent 2-litre 295bhp turbocharged petrol engine that can power man, machine and the pooch in the boot from 0 to 62mph in just 5.1 seconds. It comes with a DSG automatic gearbox and costs from £33,585.
Undoubtedly the most popular of the lot will be the GTD estate. Essentially a go-fast diesel estate, it wears a sporty body kit – much like the GTD hatchback, which apes the Golf GTI – and is powered by a 2-litre turbodiesel engine with 181bhp.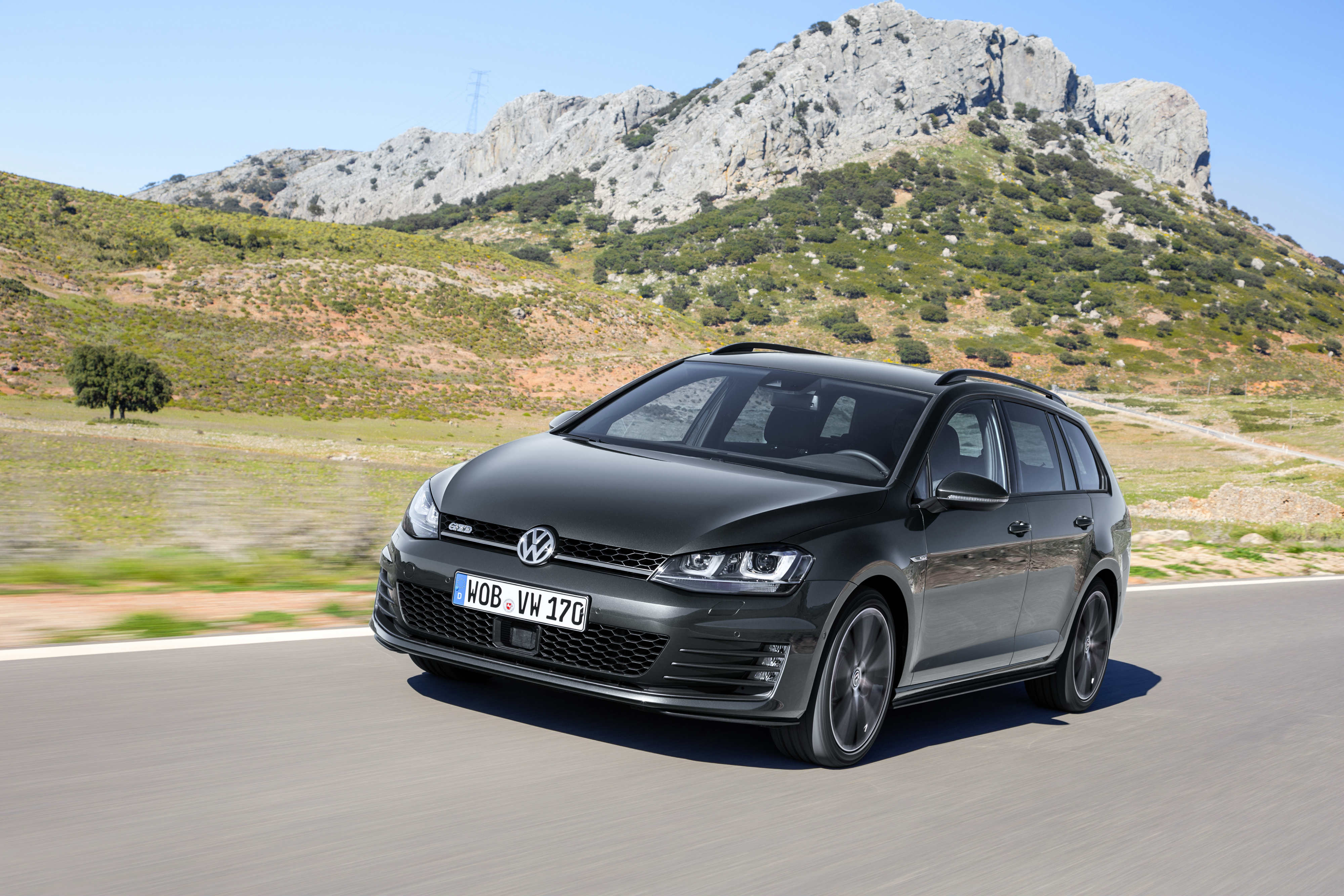 It has enough oomph to get to 62mph in 7.9 seconds yet can return as much as 64mpg – performance that should be appreciated by most family car buyers.
All models are available to order now and deliveries begin in August.
Which is better – Golf GTI or Golf R? Read Driving's comparison to find out