News: Peugeot Quartz concept is a striking take on the SUV
If only it were to make production
---
Published 18 September 2014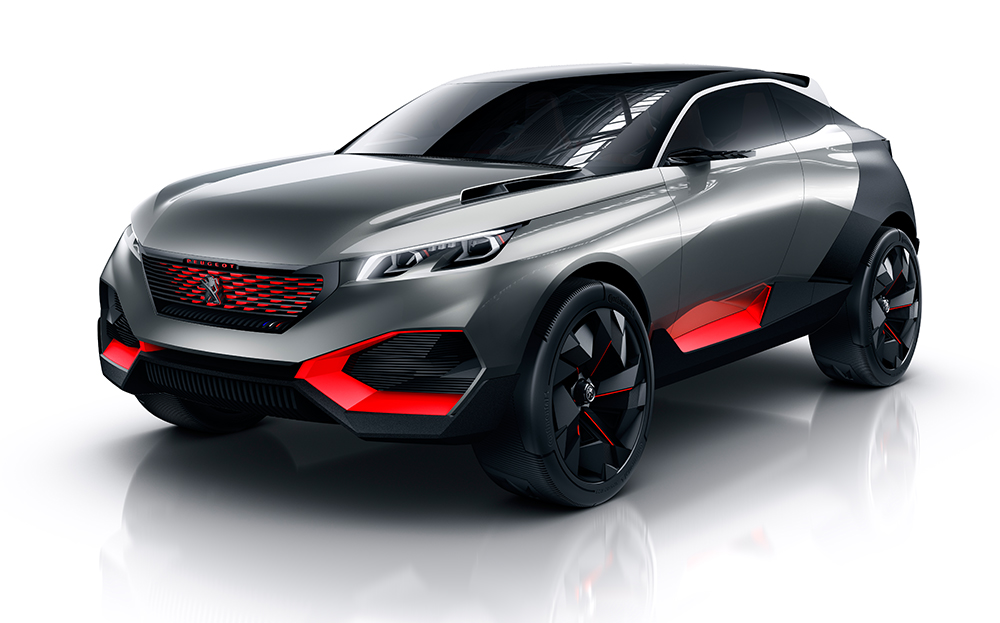 THE BEST motor show concept cars have a habit of upstaging their production-ready siblings and in recent years Peugeot's design team has produced a number of striking examples – the Exalt and 2008 DKR, for example. For next month's Paris motor show the French car maker has done it again with its vision of a high-tech crossover, the Peugeot Quartz concept.
Looking like a Range Rover Evoque that has been to the gym, the pumped-up, muscular four-wheel-drive SUV plug-in hybrid is powered by Peugeot's 270bhp 1.6-litre petrol engine from the RCZ R and not one, but two 85kW electric motors, each driving an axle. All three units combine to produce 493bhp.
---
Don't know your BHPs from your MPVs? Click to take a look at our car jargon buster
---
As is typical with plug-in hybrids, three power modes allow the driver to choose between electric power only (in which condition it has a range of 30 miles), a combination of electric and petrol power for extended range and battery recharging under deceleration, and the same again but this time focused on maximising both power sources' combined performance.
To help contain its bulk, the Quartz concept rides on pneumatic suspension that rises or falls automatically according to the road surface, scanned in advance by a camera-based control system.
Performance and powertrain aside, it's the Quartz's looks that are likely to draw the crowds at Paris. It is 4,500mm long, around the same as a Mazda CX-5, but 2,060mm wide, almost the same as a Range Rover.
It sits on massive 23in alloy wheels, the spokes of which are designed to direct cooling air to the brakes and which fill generously rounded wheel arches. Overhangs are fashionably short to maximise cabin space while above, the glass roof moulds into two wings as it flows towards the rear.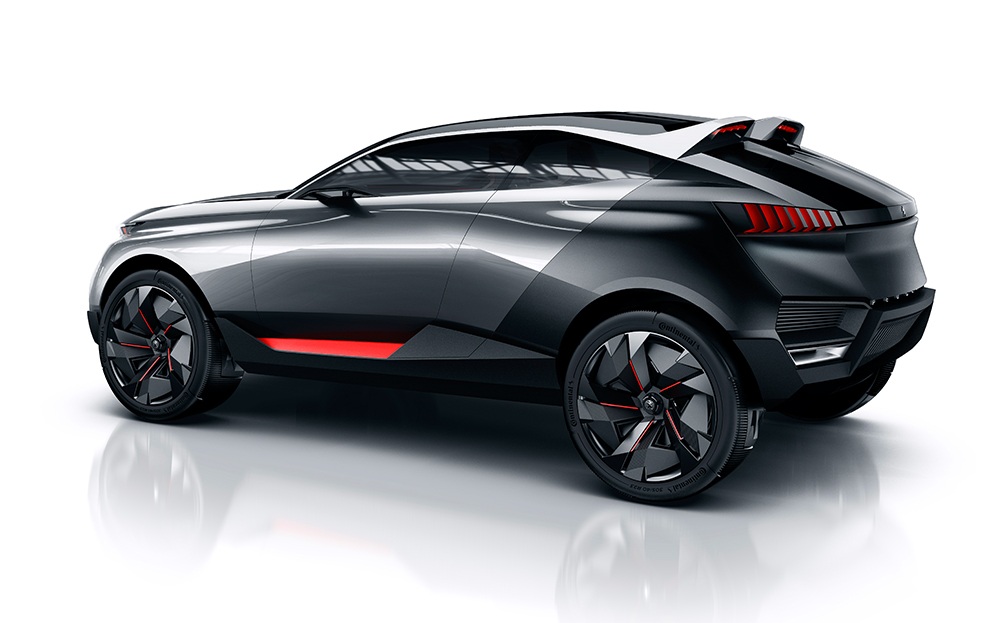 Access to the cabin is made easier by scissor doors and an absence of B-pillars, and easier still by a retractable step.
Once inside, the occupants are treated to a mix of innovative and traditional materials including leather and a new digitally woven textile featuring recycled plastic.
Passengers enjoy individual bucket seats, the structure of which is left exposed, complete with four-point harnesses. The driver settles into Peugeot's so-called i-Cockpit that places all controls at the fingertips and includes a head-up display.
Commenting on the Quartz concept, Matthias Hossann, Quartz concept design manager, said: "The Peugeot Quartz concept is the marriage in a single form that embraces the lower aspects of an SUV with the upper features of a saloon seamlessly carved."
Clearly, like all the best concept car designers, the Quartz's creator is a poet, too.
---
Search for and buy a Peugeot on driving.co.uk
---