News: Motorists at risk from deadly exploding Takata airbags
Honda, BMW, Toyota, Lexus, Nissan and Mazda all affected
---
Published 10 November 2014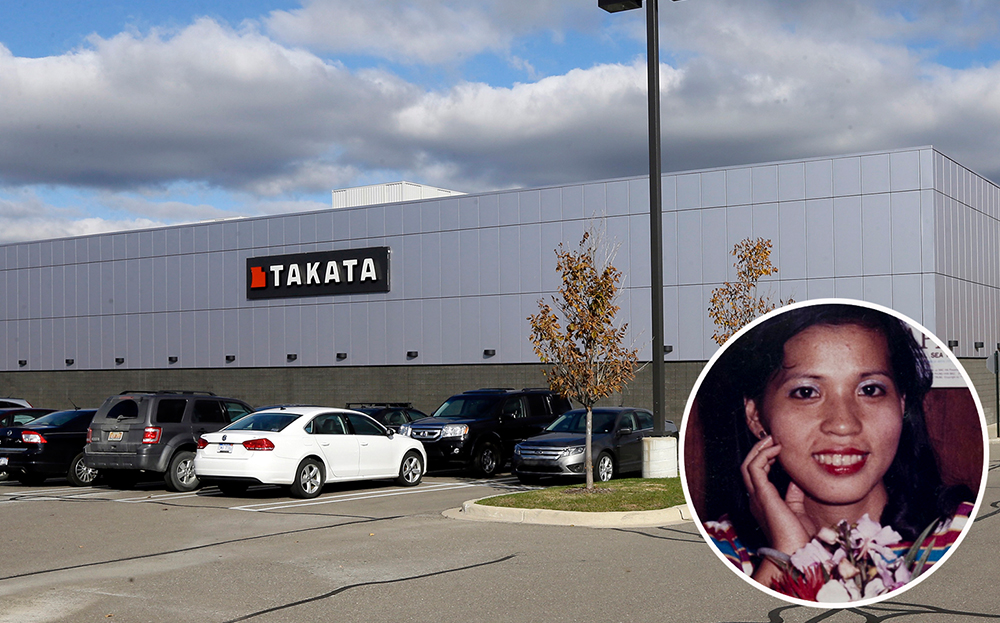 WHEN POLICE were called to the scene of a Florida car crash in late September they found Hien Tran dying from wounds in her neck. They immediately cordoned off the area around the Honda Accord and detectives were called to investigate what appeared to be a knife attack.
It was only when a recall letter from Honda arrived at the victim's home in Orlando, a week after her death, that the terrible truth began to emerge. A front airbag had inflated after a collision. Instead of cushioning the impact it had exploded, sending out shards of metal that caused deep lacerations.
---
Search for and buy your next car on driving.co.uk
---
The airbag was of a type that has been the subject of a worldwide recall by at least 10 car makers. About 17m vehicles, including more than half a million in Britain, are so far affected.
Many drivers still seem unaware of the potential hazard, though, and thousands of owners who should have received recall notices have yet to act on them.
In Britain, the Society of Motor Manufacturers and Traders estimates that 37,000 cars have yet to be repaired by dealers.
The airbags were made by Japanese supplier Takata Corp and were fitted to 60,000 Honda cars in Britain built between 2002 and 2003. Other customers of Takata's defective airbags include Toyota, Nissan, BMW and Mazda. All of these manufacturers have issued recalls in the past two years (see panel below), as the extent of the problems became apparent.
The only known deaths so far associated with the airbags have been in America. In May 2009, Ashley Parham, 18, was killed when her 2001 Honda Accord was involved in a minor accident in her school car park. The inflating airbag sent pieces of shrapnel into her neck. At the time, a recall was restricted to certain 2001 Honda Accords.
Ashley Parham, 18, was killed in a minor accident when her inflating airbag sent pieces of shrapnel into her neck.
The Driver and Vehicle Standards Agency (DVSA), which is responsible for car safety in Britain, says it is not currently aware of any incidents linked to Takata airbags in this country, though it says it is not its responsibility to investigate, but that of manufacturers.
The DVSA's American counterpart has begun a full inquiry after a class-action lawsuit was launched in Florida alleging that Takata knew of the airbag defect in 2001.
Lawyers for families of several victims claim Honda should have alerted officials when an airbag exploded and injured the driver of a Honda Accord as early as 2004. Honda has said it was assured by Takata that the incident was an anomaly. Takata was unavailable for comment.
The National Highway Traffic Safety Administration, America's equivalent of the DVSA, is demanding more details on how Honda logged accidents and questioning Takata on quality control at the Mexican factory where the airbags were made.
John Kingston, a spokesman for Honda in Europe, said he could not say whether the airbags in recalled British Hondas had been made in the Mexican factory. "A recall notice has been issued for all vehicles affected by the Takata airbags," he said. "Honda owners with any concerns should contact their dealer."
British cars recalled over faulty Takata airbags
BMW: 291,170 cars
Models 3-series
Build dates May 1, 1999 to August 31, 2006
Toyota and Lexus: 103, 631 cars
Models Corolla, Corolla Verso, Lexus SC 430, Yaris, Avensis, Avensis Verso
Build dates January 8, 2001 to November 15, 2003
Nissan: 65,461 cars
Models Almera, Almera Tino, Navara, Terrano II, Patrol, X-Trail
Build dates April 22, 2001 to June 6, 2003
Honda: 60,365 cars
Models Jazz, Accord, Accord Wagon, CR-V, Stream, Civic coupé
Build dates September 2, 2002 to February 4, 2003
Mazda: 11,633 vehicles
Models Mazda 6
Build dates February 14, 2002 to April 20, 2003