News: M25 'collapse' in heavy rain causes 10-mile tailback
Highways Agency to investigate cause
---
Published 14 November 2014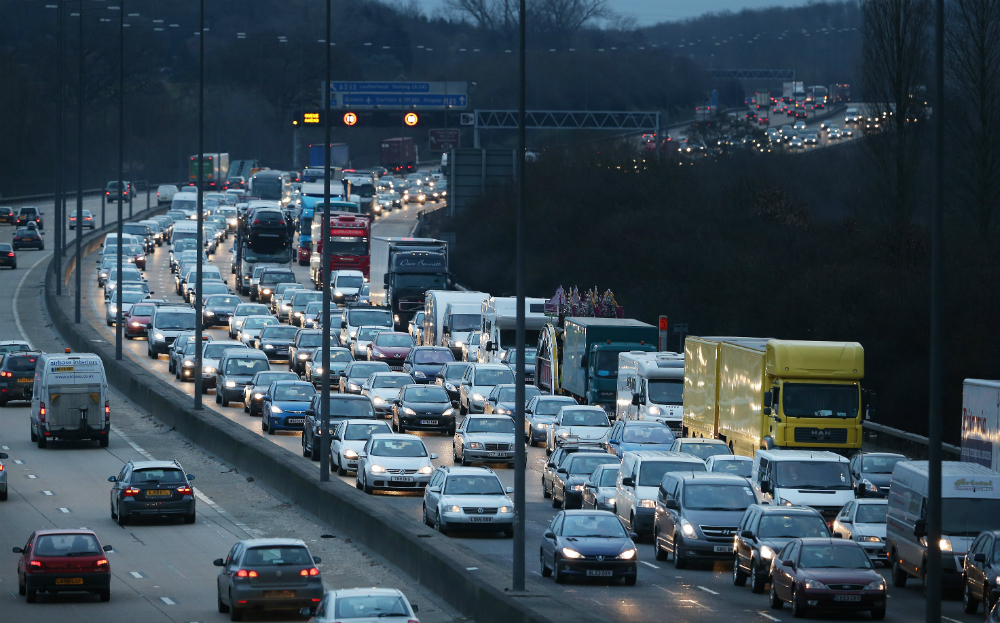 CARS WERE damaged and 10-mile tailbacks developed after the road surface of the M25 London orbital motorway was said to collapse during heavy rainfall this morning.
---
Search for and buy your next car on driving.co.uk
---
Large potholes appeared near Leatherhead, Surrey, leading to the closure of three lanes and delays of up to two hours; tailbacks were said to stretch back for 10 miles to junction 13 at Staines.
Surrey police have reported that a number of vehicles suffered damaged tyres. The Highways Agency has been clearing debris and investigating the cause of the collapse of the road surface, which occurred at around 5.30am this morning and is thought to be caused by heavy rain combined with recent maintenance work.
The area affected is the anti-clockwise carriageway near junction 9; the exit slip road at the junction is also closed. Normal traffic flow in the area is expected to resume at around midday today, though the Highways Agency is also reporting the closure of a lane between junctions 10 and 11 of the M25 (clockwise) because of flooding.
For updates follow @HAtraffic_seast