News: Honda to unveil European HR-V prototype at Paris Show
Small SUV to target the likes of Nissan Juke
---
Published 10 September 2014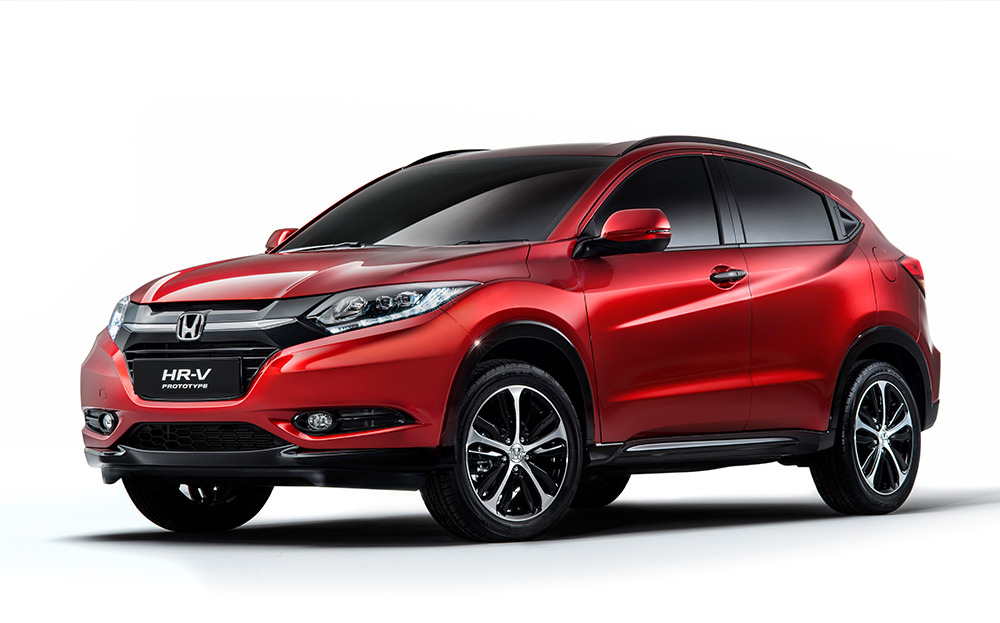 IT'S ALREADY on sale in Japan and will soon hit roads in the US but Honda is taking things cautiously with the European version of its forthcoming Sports Utility Vehicle (SUV) by unveiling only what it is calling a "European prototype" at the Paris show next month.
Called the HR-V, its name recalls the company's successful compact SUV that ceased production eight years ago. That model was launched in 1999 at a time when small SUVs were rare. The new HR-V will arrive in the UK early next year at a time when most major car makers have a compact SUV in their ranges.
---
Search for and buy used Hondas here
---
In common with prospective rivals such as the Nissan Juke, the new model blends the sporty lines of a coupé with the more planted and stable look of an SUV. According to Honda, the car's design has not come at the expense of interior space or practicality.
To this end, it makes much of the fact that the car's fuel tank has been moved to the centre of the vehicle to maximise cabin space, while what it describes as the new car's "versatile Honda Magic Seats" enable a wide choice of seating configurations. In addition, the second-row seats can be folded flat to maximise cargo space.
The new HR-V is likely to be powered by a choice of existing powerplants including Honda's frugal 1.6-litre diesel engine. Prices will be announced closer to the car's launch.
 Read our exclusive interview with Honda UK chief Philip Crossman – click here.