News: Honda Civic Type-R concept looks purposeful in Paris
30bhp more than the Focus ST
---
Published 02 October 2014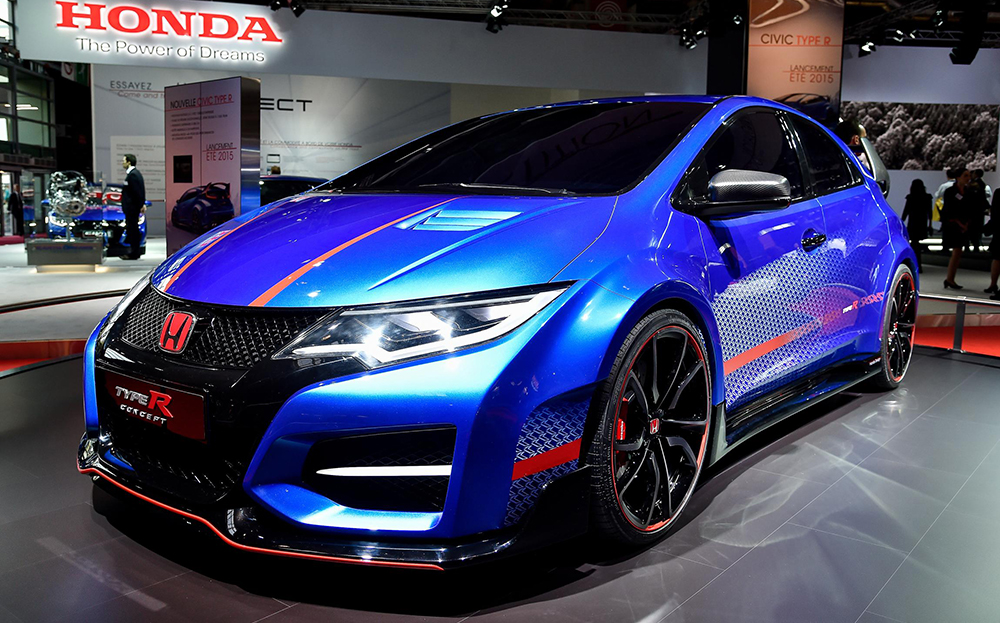 HONDA'S TYPE-R badge has been used on high-performance models, including the NSX sports car, for 22 years but the firm claims that the new Civic Type-R is the fastest version yet to wear it.
Believe that or not, the car is fitted with a 276bhp turbocharged engine. That's nearly 30bhp more than is available from the EcoBoost engine in the new Ford Focus ST, also on display at the Paris motor show today. Honda says that the new Civic Type-R accelerates so violently that the front wheels have had to be fitted with a special mechanical system to cut torque steer (where the front wheels can lunge left or right under hard acceleration).
---
Don't know your BHPs from your MPVs? Click to take a look at our car jargon buster
---
Adaptive suspension is said to provide a smooth ride in the comfort setting, but then transform the car into a track-focused machine when the driver presses the +R button next to the steering wheel, which also re-maps the engine for even more aggressive acceleration.
With a new NSX on the way and the company's return to F1 next year, the Type-R is the first in a series of moves to re-establish Honda's performance credentials. With that in mind, it will only be available with a manual gearbox for more driver involvement.
The Civic Type-R goes on sale in summer 2015.
---
Search for and buy a Honda Civic on driving.co.uk
---