News: council paints double yellow lines in alleyway
Narrow-minded bureaucracy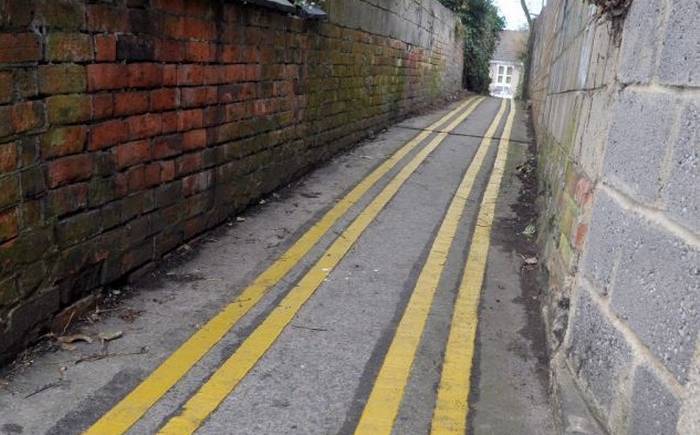 PERHAPS IT was a popular rat-run known only to drivers of the Peel P50 and the Renault Twizy – whatever, they certainly won't be parking in it again after council contractors painted two sets of double yellow lines down it.
The road or, more correctly "alleyway", is just 4ft wide. That's too narrow for a typical small car such as a Citroën C1 but wide enough for the world's smallest production car, the 39in wide Peel P50, and just wide enough for the new Renault Twizy.
Residents living close to the alley in Swindon couldn't understand why the council had painted the double yellow lines along the 60ft long alleyway. "It's a mystery," said Nathalie Fisher.
Local businessman Ray Mudha, who runs Ray's Autos, was equally perplexed: "Only bikes could get down the alley and no one would park there."
A spokesman for Swindon Borough Council blamed over-zealous contractors as it works to clamp down on illegal car parking in alleys. "It seems the contractors forgot how big cars actually are," said a spokesperson.