News: Chevrolet Bolt hints at an affordable electric family car
Could this one go the distance?
---
Published 15 January 2015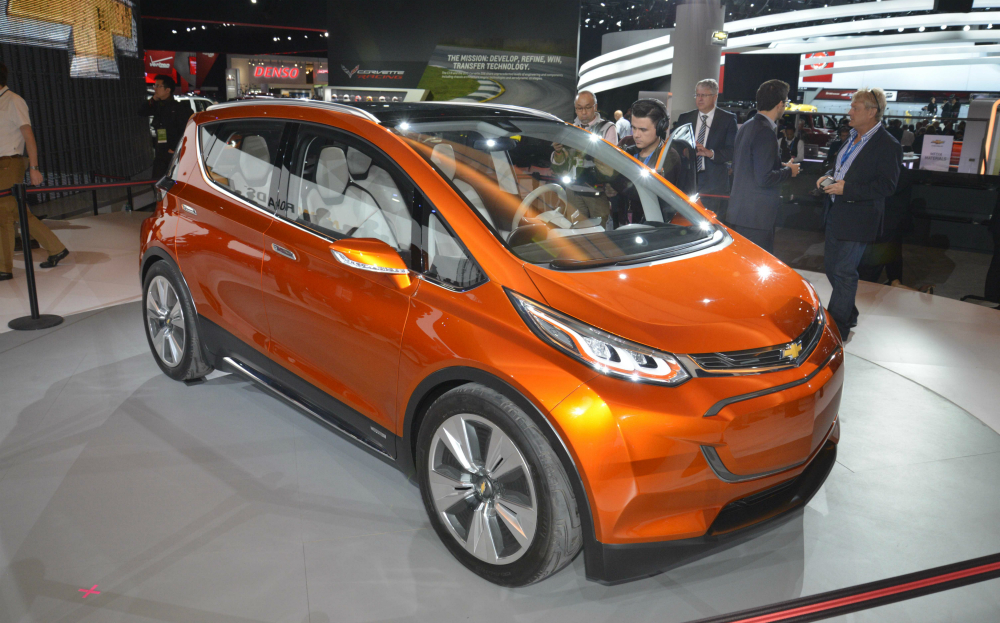 CHEVROLET REVEALED a family-friendly all-electric hatchback with a driving range of 200 miles at the Detroit motor show last week.
---
Search for and buy your next car on driving.co.uk
---
The Bolt is a concept for a five-door family car that was described immodestly as a "game changer" by Mary Barra, the chief executive of General Motors, which owns Chevrolet, because of its generous range and sub-$30,000 (£19,700) American price tag.
Currently, the Tesla Model S is the production electric car with the most useful range: it can, according to official figures, do 240 miles, 300 miles or 310 miles, depending on specification, before its battery needs recharging.
However, the Model S costs £49,380* in the UK; less expensive models such as the BMW i3 (£25,980*), Kia Soul EV (£23,645*) and Nissan Leaf (£21,490*) can travel only 118, 132 and 124 miles respectively before needing a charge.
Chevrolet says the Bolt manages to travel further on one battery charge thanks to liberal use of lightweight materials – such as magnesium, carbon fibre and woven mesh – and more efficient battery and electric motor technology. The range of its Volt hybrid car has been increased from 35 miles on electricity alone to 50 miles.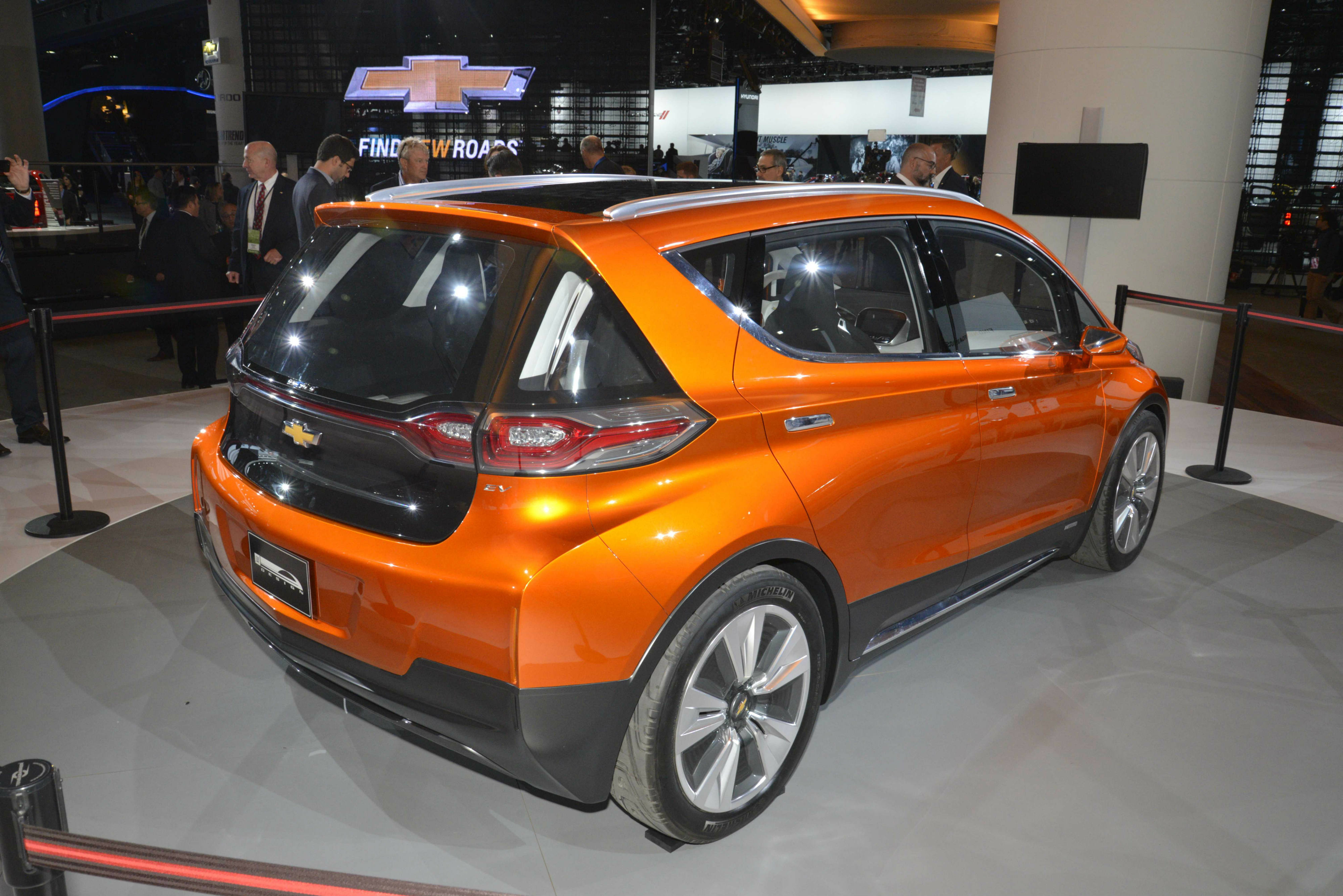 "We have made tremendous strides in technologies that make it easier and more affordable for Chevrolet customers to integrate an all-electric vehicle in their daily lives," said Barra.
The Bolt was designed at GM's Australian studio in Port Melbourne and features a number of aerodynamic flourishes including an integrated rear spoiler, flowing bodywork and vented rear bumpers to aid airflow around the car.
Inside, the Bolt follows the i3's minimalist ethos and its light and roomy design is a deliberate attempt to create "a sanctuary, with materials and technologies that reinforce the airy ambience and help contribute to the vehicle's overall efficiency".
---
Don't know your bhp from your MPV? Click to take a look at our car jargon buster
---
As with other electric cars, drivers can operate certain features of the Bolt using a smartphone, such as unlocking the doors and switching on the powertrain. The same mobile device can then be synched with the Bolt's infotainment system to display car-sharing software, which allows drivers to locate other owners and share the drive to work.
Tesla Motors has already announced it will be bring out a smaller, more affordable long-range electric saloon, called the Model 3, which will be available by 2017. The car is said to boast a 200-mile range and a sub-$40,000 (£26,300) price tag.
 * On-the-road price after the government plug-in car grant