New Tesla Superchargers add 75 miles of range in five minutes
Charging at 1000 miles per hour
TESLA says it is rolling out a new type of charger for its electric vehicles that can add 75 miles of range in just five minutes, cutting charging times for Model 3 customers by up to 50%.
The V3 Superchargers' peak power rate of 250kW means they have the potential to add 1,000 miles of range to Tesla cars per hour plugged in.
In a blog post, the company said the new charging system enables its vehicles to charge "faster than any other electric vehicle on the market today".
Customers worried that topping up so fast may damage their battery packs need not be concerned: the company says its tests of V3 Supercharging leaves them confident that the short amount of time spent plugged in, combined with constant vehicle-to-charger communication and "dynamic thermal management", results in "negligible risk to overall battery health".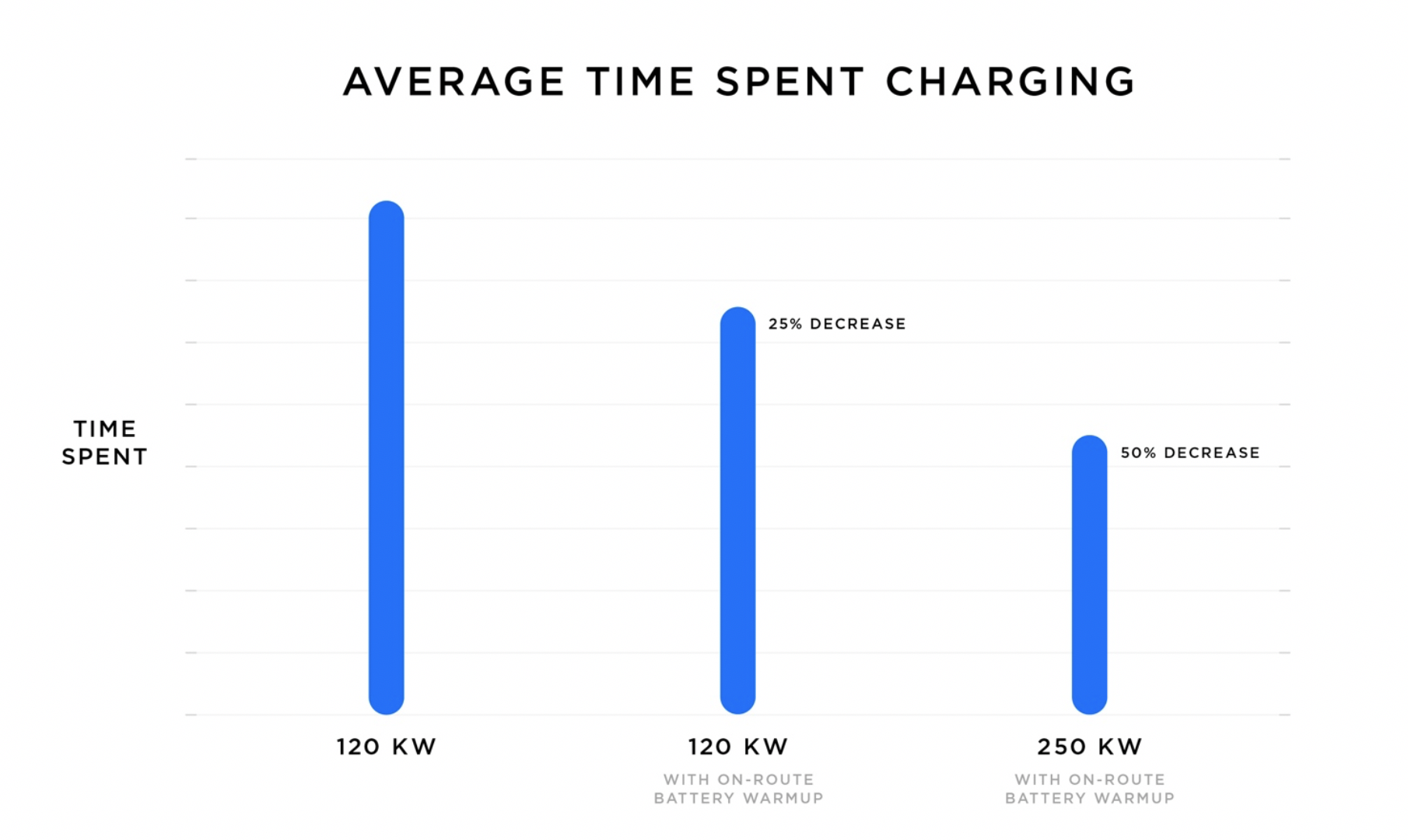 The 50% charging time reduction is partly possible because of another development for V3 Supercharging: On-Route Battery Warmup automatically heats a vehicle's battery to the ideal temperature for rapid charging while en route to the charging station. This update alone reduces average charge times for owners by 25%, Tesla says.
The company's first "non-beta" V3 Supercharger site will break ground in America next month, with expansion of the U.S. network during the second and third quarters of the year before the first stations are build in Europe and Asia-Pacific in the autumn and winter.
It will be available only for Model 3 customers initially but a spokesperson said the company will "continue to expand access as we review and assess the results of millions of charging events", and it will increase Model S and X charging speeds via software updates over the coming months.
With larger luxury car brands such as Audi, Jaguar and Volvo beginning to roll out their own long-range electric cars, the danger for Tesla — which arguably kick-started the electric car revolution — is that it gets left behind by the big boys, but this and a slew of other recent announcements are proof that it is in no mood to give ground to more established car makers.
Next week, the company is due to reveal the Model Y, the fourth in its "S3XY" range of pure-electric vehicles, after the Model S, Model X and Model 3, the latter due for deliveries to customers in the UK this year.
Earlier this week the company announced substantially lowered base prices for Model S and Model X, with the former now starting at £72,000 and the latter priced from £80,200.
In addition, the Tesla Roadster supercar will be relaunched next year, with promises of a 0-60mph time 1.9 seconds and the wild claim by Elon Musk that it will come with thrusters, allowing it to fly.
And Tesla has also been sending over-the-air software updates to customers with a new Dog Mode, which keeps car interiors cool while pets are inside, and Sentry Mode, which activates video cameras and plays classical music at full volume if it detects a thief is trying to gain access.