Euro NCAP launches "dual rating" crash test to show benefits of optional safety systems
Makes it clearer for buyers, says organisation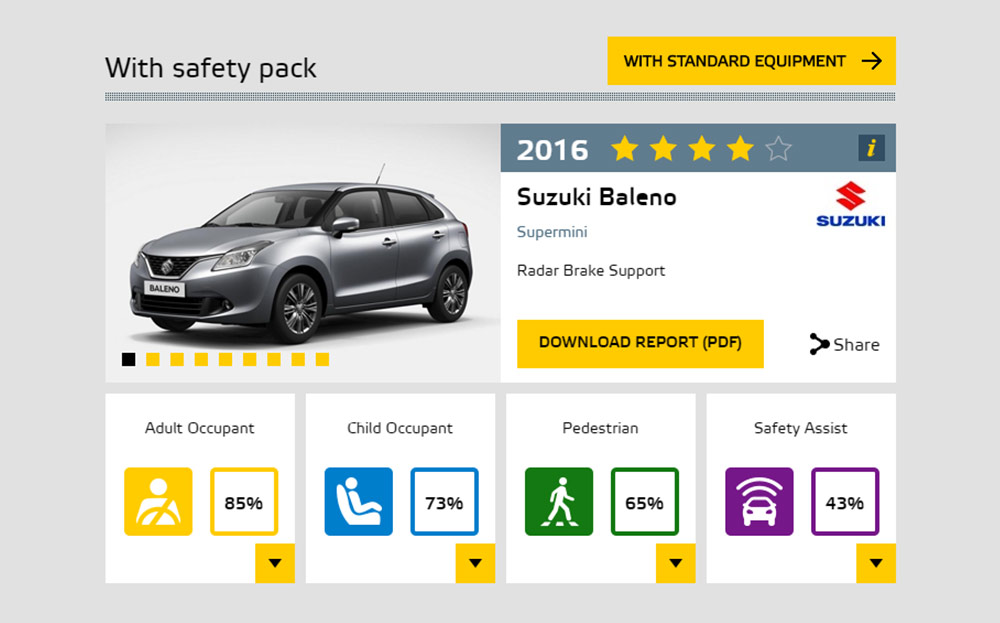 A NEW system of rating cars for safety has been introduced by independent crash testing organisation Euro NCAP, highlighting the benefits of optional safety packs that are becoming increasingly popular with drivers.
Until now, Euro NCAP had only tested the standard versions of new cars sold in European markets, but the company will also now assess models that come with an optional safety pack, should the manufacturer request the extra test.
The safety packs are an optional extra to the consumer but are proving increasingly popular. They can include such systems as auto emergency braking (AEB), which autonomously slams on the brakes if it detects a collision is imminent.
---
Browse NEW or USED cars for sale on driving.co.uk
---
The new rating for the car with the safety pack is added to the rating for the standard car, resulting in a dual rating system.
"The dual rating will simplify the choice for the safest car," said Dr Michiel van Ratingen, Euro NCAP Secretary General. Dr van Ratingen explains how the new dual rating works in detail in the video below.
The first car to undergo the dual rating test is the Suzuki Baleno, which scored three stars out of five for the standard car but gained an additional star for the version with the optional "Radar Brake Support" safety pack. The system includes an AEB City and AEB Inter-Urban.
Euro NCAP also announced today that the new Toyota Prius is the first car to have undergone a new test of pedestrian-detecting AEB technology. These systems not only recognise imminent collisions with other vehicles but also people walking in front of the car.
In the Prius tests, the "Toyota Safety Sense" system, which is fitted as standard, "effectively recognised potential crashes with pedestrians and cars" and helped the Prius achieve the first five star safety rating of 2016.